Things to do in Melbourne for foodies
---
Most of us know Melbourne as the artsy city down under with a vibrant coffee culture. After all, we've got plenty of Australian coffee brands being served in SG cafes too. But if you've never had the chance to explore other areas of its F&B scene, it's time to get a whiff of what foodies can look forward to in the Victorian state.
For those planning a trip this summer, here are 10 things to do in Melbourne for foodies to really experience the rich food culture and history Aussie has to offer.
---
– Cooking classes –
---
1. Cook with native Australian ingredients
---

During the course, you'll also find out the uses of these local ingredients in various dishes and the health benefits they offer.
Image credit: Otao Kitchen
Whether you love Australian cuisine or don't have a clue what it's about, join the Australian Ingredients Masterclass to learn more. Using native plants and animals like bush plums, kangaroo meat, and lemon myrtle, you'll get to prepare a full Australian-style 3-course meal from scratch. 
The menu starts with Bush Pesto and Goat's Cheese Dip, followed by mains such as the Murray Cod in Banana Leaf or Lamb Racks with Taro and Beurre Rouge. The class runs for 2.5 hours, so give yourself half a day to enjoy cooking and then savouring your hard work.
Book the Australian ingredients masterclass (S$173.19).
---
2. Learn to make Asian street food with the pros
---

Image adapted from: Otao Kitchen via Facebook
Think Asian street food and flavours from Shanghai, Tokyo, Ho Chi Minh, and Bangkok might come to mind; that's exactly what you can expect from this Street Food of Asia cooking class. Even if cooking is not your forte, this class is beginner-friendly and easy to follow as the professional chef guides you through each step.
Needless to say, these professionals are trained in the various Asian cooking traditions such as folding dumplings, so it'll be fun to watch them show off their skills too. The 2.5-hour-long class will teach you how to cook Asian dishes like Banh Xeo – crispy savoury pancakes from Vietnam, and Enoki-Niku Maki AKA Japanese beef rolls with enoki mushrooms.
Book the street food of Asia cooking class (S$122.19).
---
– Bar hopping –
---
3. Have a drink at an ice-themed bar at sub-zero temperatures
---
Forget about your normal pubs and bars, check out this literally cool ice-themed bar that runs at -10℃. And yes, from decor and furnishings down to the smallest details like martini glasses, everything is made from ice at IceBar Melbourne.

Image credit: @_danacope_ via Instagram
Treat yourself to some cocktails ($23) or mocktails ($7) while chilling at the bar, or to elevate your experience, try the ski shots where you take a shot from a single ski board. Aside from the drinks, there's some fun stuff to do like playing ice hockey, and posing at the 4 photo zones that feature different ice sculptures. 

All guests are given snow gear to wear before entering the ice bar.
Image credit: @icebaraus via Instagram
Book the IceBar experience in Melbourne (S$39.55).
---
---

Image credit: Drinking History Tours via Facebook
For an exciting evening out with a group of friends, head into the city for a secret bar hopping tour. You'll get to have drinks at unique bars like one housed in a shipping container and speakeasies hidden deep in Melbourne's laneways. 
The experience includes entering through secret doors and solving mazes to reach your bar. The tour is a great way to make new friends too.
Book the Melbourne hidden bars tour (S$78.25).
---
5. Go for a guided whiskey & gin bar tour
---

Image credit: Drinking History Tours via Facebook
Drink the night away when you book this guided bar tour across 3 whiskey-gin joints in town. The guide will bring you to some of the best boutique bars while describing Victoria's history and how it produces some of the finest spirits today.
As part of the tour, you also get to enjoy certain perks. If you like what you taste, you can get AUD100 (~S$90.90) off with your first purchase from Naked Wines, and another AUD20 (~S$18.18) off with a first purchase from BoozeBud.
Book the whiskey & gin guided tour (S$158.25).
---
– Wine tours –
---
6. Explore 5 different vineyards in Yarra Valley
---

View from De Bortoli Winery – one of the 5 locations of the tour.
Image adapted from: @debortoliyarravalley via Instagram
A trip to Melbourne is incomplete without checking out the vineyards nearby. The most famous one in Victoria is Yarra Valley. Well, you're in luck because this wine and food tour brings you around the gorgeous region, visiting 5 different vineyards for a taste of premium wines.
Prep yourself and your camera for some scenic views as you pass by areas like Steels Creek & Christmas Hills. For lunch, there'll also be a stop at Yering Station where you'll really get to soak in the valley views while enjoying more wine on the side. 
Book the wine & food day tour in Yarra Valley (S$219.75).
---
7. Spot wild koalas and sip on wine at a scenic national park
---

Image adapted from: @miks_pix, @caseycheahyogareiki via Instagram
On this French Island National Park guided tour, there's a safari-like experience and a wine tasting sesh all in one place. Your day starts off with an exploration of the park in a 4-wheeled drive, where you just might spot wildlife like koala bears.
That's followed by wine tasting, where you can expect to sip on an array of wines in the open air, overlooking the gorgeous estate.
Book the French Island Natural Park tour (S$122.19).   
---
– Food tasting –
---
8. Go for 2-in-1 cheese board tasting & candle-making session
---

Image adapted from: @redhillcandleco via Instagram
Those who like packing their itinerary with many things to do might find this an efficient way to accomplish 2 experiences in 1 activity. 
Basically, in the candle making and cheese tasting session, you get to DIY your own candle by choosing from over 40 different scents. And then end the workshop by indulging in a yummy treat – a cheese board accompanied by some sparkling juice.
Book the candle making & cheese tasting experience (S$72.55/pax). 
---
9. Visit local chocolatiers & dessert bars in Melbourne's laneways
---

Image credit: @haighschocolates via Instagram
Chocoholics rejoice, you're going to really like this one. There's a chocolate and dessert walking tour that brings you down the famous Melbourne lanes in search of some delicious sweet treats.
Spread across 5 different chocolatiers and dessert bars, get a peek at the behind-the-scenes of each kitchen and sample some premium desserts such as macarons and hot chocolate. One of the stores you'll drop by even sells "chocolate cigars", which, of course, you'll have the chance to savour later on.
Book the Melbourne Lanes chocolate tour (S$87.05). 
---
10. Hop on a cruise for a bottomless brunch with a view
---

Image credit: Klook
Ah, unlimited alcohol and a stunning view of the Melbourne skyline – you cannot miss this one. On this bottomless brunch cruise, you'll be sailing down Yarra River while enjoying a 2-hour-long bottomless brunch. Expect various meal options like brioche bun sandwiches, chicken skewers, roast beef, and desserts like hazelnut ganache cake.
Book the Yarra River bottomless brunch cruise (S$96.69).
---
Explore these things to do in Melbourne for foodies with Klook
---
This list only scratches the surface of what foodies can do in Melbourne. Apart from tours and classes, there's also the annual Melbourne Food & Wine Festival to look forward to.
With the end of the year approaching real fast, it's always good to plan ahead for a family trip and grab every deal available. To make your job a little easier, decide on your itinerary using Klook, where all sorts of tours and fun activities can easily be booked instantly. Just purchase your desired attractions using the app or online, and you'll be good to go.
Furthermore, with promo codes like <GOODDAY20>, you get to enjoy $20 off with a minimum spend of $200 – quite an easy amount to hit especially if you're booking hotels and transport via Klook too. Now, all that's left is for you to sit back, relax, and wait for the day your holiday starts.
---
This post was brought to you by Klook and Visit Victoria.
Cover image adapted from: Drinking History Tours via Facebook, @haighschocolates & @debortoliyarravalley via Instagram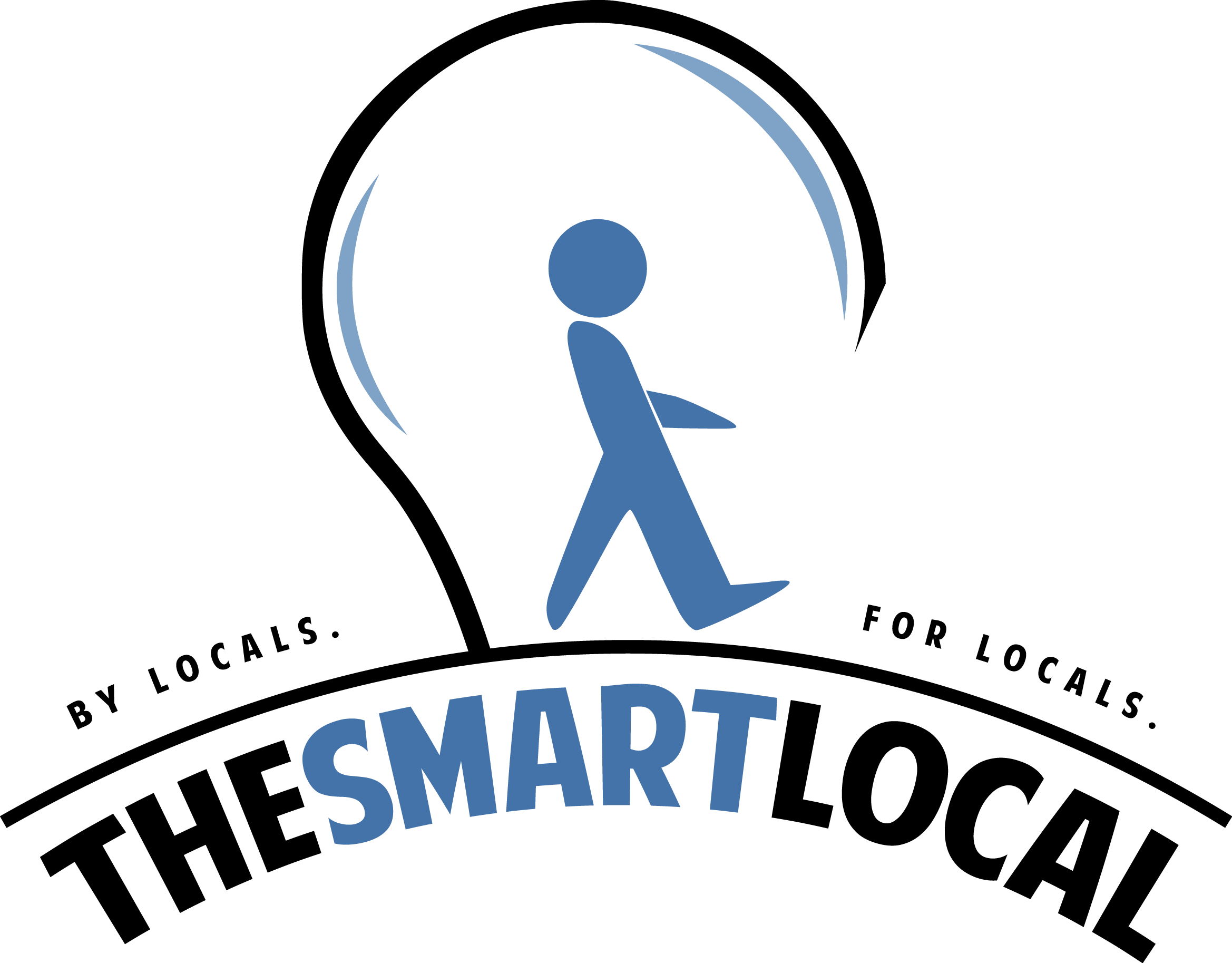 Drop us your email so you won't miss the latest news.