Things to do in industrial areas
Singapore may be small, but there still remains a lot of uncharted territory in terms of shopping, food and hang-out spots. Especially for the navigationally challenged, it may be tempting to stick to the same old malls in town, or places that are connected to MRT stations.
Dodge the crowds and discover new haunts with our list of 9 must-visit shops and eateries in industrial areas, from a chic cafe serving home-style nosh to vintage clothing retailers offering treasure finds you won't find at any shopping centre.
1. Tenderbest Makcik Tuckshop – halal hipster cafe specialising in fried chicken
The owners behind Tenderbest Makcik Tuckshop wanted to make it a space to lepak (Malay slang meaning "chill" or "hang out"), and they've certainly hit the nail on the head.
Located within MEGA@Woodlands, Tenderbest's youthful interior gives any hipster cafe a run for its money, all while serving hearty upgraded versions of delectable fast food.
We ordered the visually stunning Onion Blossom ($6.90) and the comforting bowl of Fries with Meat Sauce and Egg ($5.90).
They've got a wide selection of both roast and fried chicken dishes, doused in yummy sauces from tom yam to honey glaze. We settled on the 2-Piece Fried Chicken Set with Sambal ($8.50), and the addictive homemade dressing was good to the last finger-lickin' drop.
Click here for a more in-depth review!
Address: 39 Woodlands Close, #01-68 MEGA@Woodlands, Singapore 737854
Opening hours: Sun – Thurs 11AM – 10pm | Fri & Sat 11AM – 11PM ​
Telephone: 6755 6900 / 8738 6494
2. Wholly Vintage – hole-in-the-wall vintage apparel boutique
[2020 update] Wholly Vintage has CLOSED. Check out our Vintage Clothing Stores In Singapore guide for other retailers.
Trendy fashionistas will find paradise in Wholly Vintage, a top secret boutique hidden within Gordon Industrial Building at Eunos. It's seriously a blink-and-you'll-miss-it store, with only a printed A4 paper pasted on the door as their "sign board".
Step into the little shack and you'll be greeted with racks overflowing with stylish vintage threads. Take your time to sift through it and we guarantee you'll walk away with heaps of T-shirts, jackets, headgear and even some rare memorabilia from bygone decades.
Because all their goods are authentically branded, expect regular prices ranging from $30 all the way to a couple hundred for ultra exclusive pieces. Bargain hunters needn't fret though, as they have an Under $20 clearance box where clothing can cost as little as 10 bucks.
Address: Eunos Avenue 3, #05-03 Gordon Industrial Building, Singapore 409838
Opening hours: Fri – Tue 1PM – 8PM | Closed on Wed & Thur
3. Anson Town Bistro – chic cafe serving authentic Ipoh-style cuisine
Not just for our Malaysian friends stationed in Singapore who are missing the taste of home, Anson Town Bistro's authentic Ipoh dishes are a scrumptious treat that'll delight any palate.
The Ipoh Dry Curry Noodles ($5) are filling, tasty, and pack quite a mean chilli punch. Variety is the spice of life, and we love that it comes with both char siew barbecued pork as well as chicken slices.
The Anson Special ($3.50) is their signature chee cheong fun rice rolls, featuring a housemade mixture of turnip and dried shrimp which gives it a unique leopard-spotted look.
We can't help but feel envious of those working in the ARK@Gambas building, who get to flock here for lunch and post-work hang-outs on the regular. They've even got beer and a dart board for maximum stress relief in the evenings!
Address: 7 Gambas Crescent, #01-07 ARK@Gambas, Singapore 757087
Opening hours: 8AM – 9PM daily
Telephone: 6253 5538
4. The Reject Shop – warehouse outlet for affordable furniture and decor
If you Marie Kondo-ed your way to barren bedrooms and are in desperate need of some new, swanky furniture to inject a dose of style to your living spaces, look no further than The Reject Shop at MEGA@Woodlands.
Don't let the name fool you, all the "rejects" are actually in tip-top condition. Personally curated by a team of dedicated individuals championing the sustainability movement, the shop's wares aim to minimise waste that could potentially be purchased, used and loved by somebody else.
As the adage goes: "one man's trash is another man's treasure". Not only will you be scoring some beautiful, reasonably priced furniture, you'll be pitching in some much needed eco-conscious efforts towards preserving our planet as well. Double whammy!
Address: 39 Woodlands Close, #07-13 MEGA@Woodlands, Singapore 737856
Opening hours: Tue – Sun 1PM – 9PM | Closed on Mon
Telephone: 6717 3777
5. Kuai San Dim Sum – 24-hour dim sum stall where everything costs $1.30 each
Swee Choon is practically synonymous with late-night dim sum, but we've got a new dim sum haunt for when the cravings strike in the wee hours of morning. Offered at a fraction of regular prices, too!
Kuai San Dim Sum is aptly named for its menu where every single dish costs just a dollar thirty cents. You'd be hard-pressed to find a better deal anywhere else, and we guarantee that the meagre prices don't equate to skimping on taste or quality.
We ordered the Siew Mai, Custard Bun, Fried Carrot Cake and Xian Zhu Roll, which contains minced pork and crisp bamboo shoots wrapped in beancurd skin.
The verdict is in! Given the insane value and the fact that you can grab some decadent dim sum past standard operating hours, this stall is well worth the trip to Primz Bizhub over at Woodlands.
Address: 21 Woodlands Close, Level 1 Primz Bizhub, Singapore 737854
Opening hours: 24 hours, daily
6. Audio House – electronics retailer with competitive pricing and members' discounts
All techies and home cooks, rejoice. We've unearthed a one-stop electronics shop that offers appliances and entertainment gadgets at super competitive prices.
Audio House, located at the Luzerne Building at Bendemeer, is a godsend among new homeowners. Deck your abode out with some sleek bathware furnishings, like these stylo-milo showerheads and heater systems that will give your bathrooms a 5-star hotel vibe.
They've also got rice cookers from $48, kettles from $20 and induction cookers from $48. Perfect for cosy steamboat sessions without exorbitant restaurant prices!
Address: 72 Bendemeer Road, #01-20/21/22 Luzerne Building, Singapore 339941
Opening hours: 12.30PM – 9PM daily
Telephone: 6841 2122
7. Melvados – factory outlet for pastries and desserts
Whether you're in charge of catering for a shindig or you just happen to have a major sweet tooth, Melvados is home to a wide range of saccharine treats that generations have come to know and love. Their outlet can be found along the Woodlands Terrace stretch of F&B factories and wholesalers.
Spoilt for choice? The Festive Sampler ($35 for 20 mini cakes) is a foolproof way to keep all your guests appeased.
By far the most popular offerings are the cake platters, available in a huge array of flavours and readily portioned into shareable slices. Our faves are the Pistachio Cake ($12.50 for 4 pieces) and – for those who can handle the robust aroma – the D24 Durian Mousse ($12.50 for 4 pieces).
We discovered that Melvados also churns out their own house brand of ice cream, peddling interesting flavours such as Salted Hazelnut Cookie Dough, Mexican Vanilla and Bubblegum. They go for either $8.90 or $9.90 per pint depending on flavour, or $2.75 for a small cup.
Address: 26 Woodlands Terrace, , Singapore 738449
Opening hours: Mon – Fri 10AM – 4.30PM | Sat 9AM – 1PM | Closed on Sun and public holidays
Telephone: 6339 4953
8. J&C Bakery – warehouse bakery with mix of old-school and modern treats
Any seasoned cafe-hopper will tell you that no matter how many cakes they've sampled, nothing comes close to the nostalgic and heartwarming tastes of neighbourhood bakery delights.
J&C Bakery may be situated in the ulu confines of Woodlands East Industrial Estate, but the pastries are evidently prepared with love and it makes every bite that much sweeter. We can't get enough of the simple but addictive Pound Cakes (6 pieces for $4, 32 pieces for $18), available in flavours like chocolate, marble and banana.
They've also got a massive fridge stocked to the brim with both Western desserts as well as local delights, such as cream puffs, kueh lapis layered spice cake and rainbow Swiss rolls. Pssst…we scoped out some Macarons going for $8 for 8 pieces. What a steal!
Address: Block 15 Woodlands Loop, #03-03 Woodlands East Industrial Estate, Singapore 738322
Opening hours: Mon – Sat 9AM – 6PM | Sun 9AM – 4PM
Telephone: 6753 3500
9. Sin Li Hin Frozen Food – warehouse outlet for frozen snacks and hotpot ingredients
Since you're already in the Woodlands East Industrial Estate region, might as well make the most out of your far-flung trip.
Located just one floor above J&C Bakery is Sin Li Hin Frozen Food, an ideal destination for party planners stocking up on bite-sized snacks and optimal finger food. The supply here is ready to be deep-fried or chucked into the hotpot with little to no prep time!
As far as variety goes, they've got an impressive range of goodies from your regular nuggets, hot dogs and fishballs to the more exotic chicken tempura fritters and crispy crab nibblets. Prices start as low as $6 for 2 mix-and-match packets.
Address: Blk 15 Woodlands Loop, #04-01/02/03/04, Woodlands East Industrial Estate, Singapore 738322
Opening hours: Call before visiting to enquire
Telephone: 6755 3773
Must-visit places in Singapore's industrial areas
Next time you lament that there's not much to do, see or eat on our Little Red Dot, consider that new places to discover are aplenty amidst Singapore's industrial areas. Sure, it might take a bit of walking to and fro to reach, but there's nothing our nation's hyper-connected public transport system as well as trusty Google maps can't handle.
Keep up with the town's latest happenings at Kampung Sembawang
When it comes to hidden gems, the North side in particular seems to be quite the treasure trove. Most of the places featured on this list are in the northern region, giving plenty reason for Northsiders to get to know their community a little better. As for everyone else? Well, it sounds like a day trip to the North filled with shopping and eating is in order.
Image supplied by Kampung Sembawang
To stay on the pulse of the North side's latest and greatest offerings, make sure to follow Kampung Sembawang on Facebook. You'll be in the loop for the best restaurants and snack shops, and thereafter…the best places to jog all those calories off.
---
This post was brought to you by Kampung Sembawang.
Photography by Tan Wen Lin.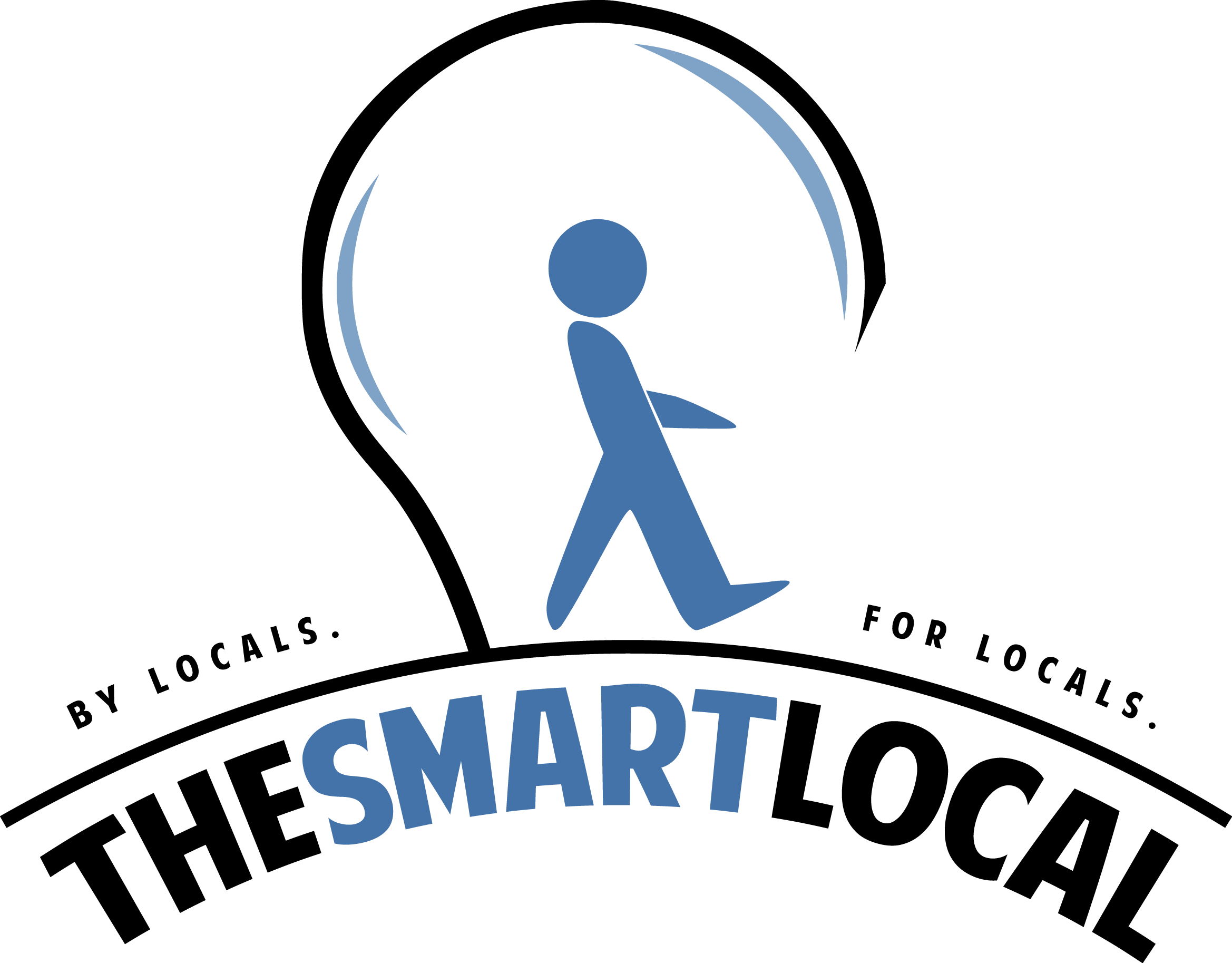 Drop us your email so you won't miss the latest news.