Home decor ideas for CNY
Inspired by Marie Kondo's minimalist ways, you're finally done tackling the mess that has been choking your house for ages. Free of the stuff you've been hoarding since the beginning of time, now all that's left for you to do is to do up the decor to wow guests when CNY rolls around.
If you're at a loss on what you can do to spruce up your home, check out the 7 stores you can visit to help revamp your home for CNY below, starting from transforming your bathroom into a mini resort to channelling the Japanese zen aesthetic at teatime.
1. PIT.Money – trade in old electronics or buy display sets for cheap
Spring cleaning might have officially ended in your household, but the true blue hoarders among us may still find ourselves left with several pieces of pre-loved electronics like outdated laptops, TV sets, and even DVD players.
It's super sayang to simply chuck these electronics into the dumpster, and so your next best course of action is to bring them down to PIT.Money at JCube, where you can trade them in for a competitive price from March 2019 onwards. If you're having IT woes, you can also bring your faulty gadgets to their in-house repair counter and the experts will have it sorted in a jiffy.
While you're here, you can even pick up display sets in tip-top condition of your favourite IT products for cheap, such as this Macbook, priced at a cool $1,450 (U.P. $1898) and even comes with 2 years of AppleCare warranty to boot.
Accessories like keyboards and WiFi adapters are available too, plus quirky tabletop companions like USB-charged fans and solar-powered LED displays.If you're lucky, you can also find jazzy items like this Canon Compact Photo Printer at $149 (U.P. $199), perfect for printing high-quality photos on the go.
Address: 2 Jurong East Central 1, JCube #01-24 to 25, Singapore 609731
Opening hours: 10AM – 10PM
Telephone: 6339 9008
2. MR. D.I.Y. – spruce your flatlays up with quirky crockery and kitchen tools
While you're busy preparing your main living spaces for your guests, don't forget to give your kitchen some love. Say goodbye to dull, stainless steel, and say hello to MR. D.I.Y.'s collection of pretty baking trays and pastel bowls.
These items may look like you need to shell out a pretty penny to buy them, but in truth, they're affordably priced, with this yellow Pastel Egg Beater going for just $1.60. As for the cute Bee and Heart Cutlery Sets, they're priced at just $1.20 and $2.30 respectively.
Address: 3 Gateway Drive, Westgate #03-46, 47, 48, Singapore 608532
Opening hours: 10AM – 10PM
3. Spotlight – cushions and baskets to nail the resort aesthetic
Why travel all the way to Batam for a staycation when you can set up your very own resort at home? Check out Spotlight's baskets, cushions, bathroom accessories, and hangers, all of which give off that beachy, away-from-home vibe that perfectly nails the resort aesthetic.
This GOA Seagrass Basket goes for $30 – poofy kitty not included.
If you have lots of knick knacks lying around the house but don't wish to chuck them, ditch those unappealing transparent Toyogo boxes and switch to Spotlight's baskets – these will help you keep your stuff organised while maintaining the warm resort aesthetic.
No resort is truly complete without the inclusion of plants one way or another, and this Leaf Print Cushion ($44) is perfect for the purpose.
Address: 3 Gateway Drive, Westgate #03-35, 36, 37 to 44, Singapore 608532
Opening hours: 10AM – 10PM
Telephone: 6259 6356
4. Tokyu Hands – bring a touch of Japanese zen to teatime at home
Japanify your teatime experience by presenting your guests with treats and tea served on Tokyu Hands' selection of chinaware, which come decorated with Japanese motifs like sakura blossoms and delicate brush strokes.
This pretty Clear Teapot ($33) is a star, perfect for watching Kindred Tea's Blooming Tea kits unfurl into beautiful floral arrangements when dropped into hot water.
For a more traditional experience, pick up one of the earthenware Banko-Yaki Kyushu Teapots ($40) you see at the back, a pottery design that dates back to the Edo Era.
If you're more of a coffee person or just want variety for teatime, Tokyu Hands at Westgate also has aesthetic Coffee Servers ($22.50) that let you savour freshly-ground coffee in style.
To complete the experience, add these bowls bearing Japanese motifs and craftsmanship to your tea sets, with prices starting from just $3 onwards.
Address: 3 Gateway Drive, Westgate #01-36 to 37, Singapore 608532
Opening hours: 11AM – 10PM
Telephone: 6710 7100
5. JML – jedi-level vacuum cleaners as seen on home TV commercials
JML is famous worldwide for its kooky "As Seen on TV" gadgets that promise to provide a wide range of solutions for your household woes. This CNY, it's offering attractive discounts on some of its more useful items.
If you're still in the middle of spring cleaning your home, check out their Star Wars-esque Hurricane Cyclone Vacuum Cleaner, priced at just $99.90 (U.P. $129.90). Its quirky design is not just for show, as its suction power is as powerful as a hurricane.
Change up the attachments to get at those super narrow corners!
This bad boy even comes with a full set of attachments that helps you banish all that pesky dirt and dust from even the narrowest of crevices.
Address: 2 Jurong East Central 1, JCube #B1-13, Singapore 609731
Opening hours: 10AM – 10PM
Telephone: 6383 2116
6. Outlet stores – get up to $300 discounts on appliances and furniture
Outlet shopping is a great way to score unbeatable deals, especially on big-ticket purchases such as new appliances and furniture. IMM is the destination for outlet stores, allowing you to tick multiple categories off your shopping list at one convenient location.
Mayer
Hit Mayer up if you're looking to invest in some top-notch kitchenware. And for the baking enthusiasts among us, a trusty mixer is needed to prevent muscle aches whipping everything up by hand. Check out their KSM125BCU Kitchenaid Stand Mixers, which have been given a massive $300 discount to bring its price down from $699 to $399.
Address: 2 Jurong East Street 21, IMM #02-66, Singapore 609601
Opening hours: 10AM – 10PM
Telephone: 6563 4288
Akemi
If you need to replace your pillows and bolsters, head down to Akemi, where low cost meets high quality. Make sure to check out their Microfiber Pillows ($16 each) that are outfitted with nifty air-cool technology, alongside their Dense-Fill Bolsters ($19 each) that provide extra comfort and support for your snuggling pleasure.
Address: 2 Jurong East Street 21, IMM #02-20, Singapore 609601
Opening hours: 10AM – 10PM
Telephone: 6896 1673
Commune
Meticulously decorated with a staggering variety of home decor setups, Commune gives you live previews on how you can deck out your home. If any item in these setups catches your fancy, you can purchase and bring it home immediately.
These begin from living room staples like Sofas ($399 onwards), Tables ($319 onwards) and Cabinets ($699 onwards). Even the eye-catching accessories and decoration pieces such as the Wall Art Prints ($49.90) – perfect for your at-home OOTD shots – are available for purchase too. Go forth and cop whatever your heart desires!
Address: 2 Jurong East Street 21, IMM #02-06, Singapore 609601
Opening hours: 10AM – 10PM
Telephone: 6563 1761
7. HOOGA – jazz up your study with plants and cushions
Incorporating plants into the decor of your living space is perfectly feasible, and HOOGA's got you covered with an entire plant section encompassing cute little succulents to graceful hanging ferns. And don't worry if you aren't a green thumb – these guys are faux and don't require sunlight, water, and TLC to flourish.
For something that doesn't hog space but adds a nice green touch to your desk, pick up these Succulent Terrariums, priced at $17.90 and $22.90 left to right respectively.
Get yourself a snuggle buddy as you work on your assignments with these Bebe Dew cushions ($7.90). These cute dewdrops are HOOGA bestsellers, so be sure to snag them while stocks last in-store!
Address: 3 Gateway Drive, Westgate #01-30, 31, 32, Singapore 608532
Opening hours: 10AM – 10PM
Telephone: 6250 6242
Decorate your home for CNY with CapitaLand Malls
To usher in 2019, swing by these retailers to pick up decorative accessories that brighten up your living spaces and make every day more enjoyable.
All the stores listed here can be found at CapitaLand Malls. With over 15 shopping centres located around the island, settling this year's spring cleaning shopping essentials will be an absolute breeze.
Don't forget to kick-start 2019 on an extra sweet note with the malls' numerous mouth watering dessert options, and stock up on trendy new outfits for bai nian outings.
---
This post was brought to you by CapitaLand.
Photography by Angeline Ngiam and Pichan Cruz.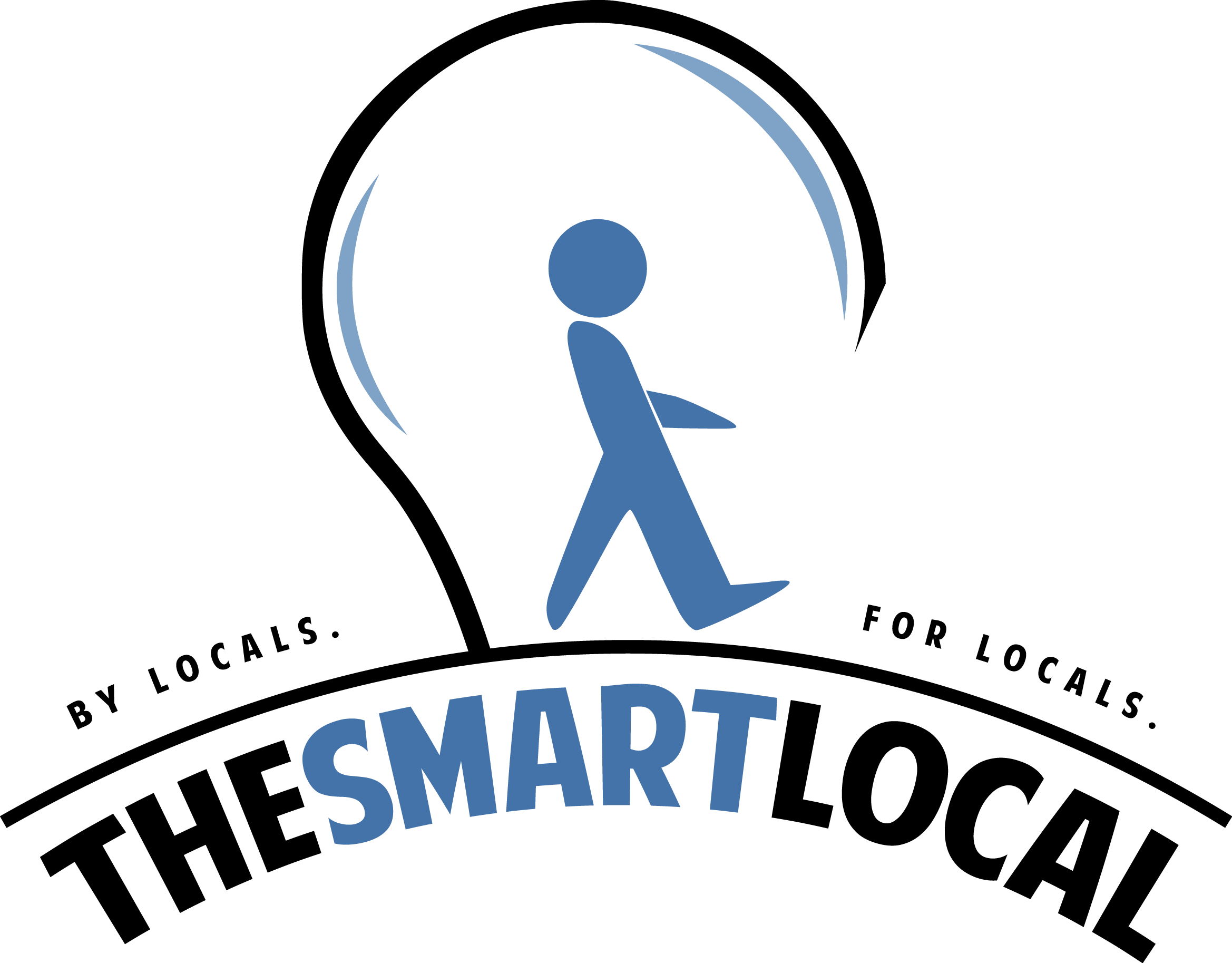 Drop us your email so you won't miss the latest news.