Best dessert spots in town
They say "STRESSED" is "DESSERTS" spelled backwards, so it makes sense that a good slice of cake can perk you up no matter how brutal your day has been. Throw caution to the wind as far as calorie counting goes, some days just call for some good old-fashioned indulgence.
From modernised Thai classics to Hawaiian-style brunches, here are 11 dessert spots located in the heart of town for you to conveniently easily swing by after a day of slogging in the office. Relish in their delightful tastes and Instagram-worthy aesthetics!
1. The Coffee Academics
Founded in Hong Kong, The Coffee Academics at Raffles City is a chic cafe boasting not just amazing specialty coffee brewed by experts, but an extensive menu with influences from all over the world as well.
If you've ever trawled food accounts on Instagram, you should be no stranger to this highly photogenic dish. The thick and fluffy Academics Pancake Tower ($16++) is served with a super tangy berry sorbet and whipped cream.
Taking inspiration from a Hong Kong street food favourite, the Signature TCA Egglet ($19++) consists of an egglet pastry shell encasing tart mango cubes and milk tea-flavoured gelato, drizzled with a homemade salted egg yolk custard sauce.
Try the Academics Cinnamon Churros ($16++) too, crunchy on the outside and wonderfully doughy within. It comes with a scoop of TCA Blend gelato – which has strong tones of coffee throughout – and a Valrhona 70% chocolate fudge dipping sauce.
Address: 252 North Bridge Road, #B1-12 Raffles City Shopping Centre, Singapore 179103
Opening hours: Mon – Thur 9AM – 9PM | Fri – Sat 9AM – 10.30PM | Sun 9AM – 9.30PM
Telephone: 6266 0560
2. Bangkok Jam
If you've ever associated Thai food restaurants with drab interiors and tacky decorations, Bangkok Jam is here to change the game with a new facelift at their Bugis+ outlet. Tropical motifs, LED displays, and breezy shades of teal and turquoise fill the expansive space.
Besides being a fantastic spot for Instagram snaps, their new dessert offerings are just as funky. There's a Chilli Chocolate Cake ($9.90++) for anyone who dares to try a cake with a devilishly spicy kick.
I personally love sago, so the Butterfly Pea Sago ($7.90++) served in an adorable cup and a mini pitcher of thick coconut cream hit all the right spots for me.
For something a little more familiar, the Thai Milk Tea Crepe Cake ($9.90++) features layers upon layers of feather-light crepes and rich tea-tinged cream.
Address: 201 Victoria Street, #04-08 Bugis+, Singapore 188067
Opening hours: 11:30AM – 9.30PM daily
Telephone: 6369 0897
Address: 68 Orchard Road, #03-85 Plaza Singapura, Singapore 238839
Opening hours: 11:30AM – 9:30PM daily
Telephone: 6341 9188
3. PS.Cafe
PS.Cafe is renowned among the local cafe-hopping scene for being picturesque and dripping with class.
The one at Raffles City is particularly trippy, because it's surrounded by familiar sights of a shopping centre then BAM! – a gorgeous black and white facade that looks straight out of the streets of New York.
Their oft-raved about signature Sticky Date Pudding ($15++) is warm and comforting, served with a luscious scoop of vanilla ice cream and lashings of toffee sauce.
Other baked treats include the Southern Fudgy Chocolate Pecan Pie ($14++) and Flourless Orange Cake ($15++). The latter – served with a tangy orange butterscotch sauce – hits you with a fresh wave of citrus with each bite. Perfect for those hankering for a dessert that's not too decadent.
With high ceilings, gold accents and greenery scaling the walls, simply stepping into PS.Cafe Raffles City immerses you in a world of grand aesthetics.
Address: 252 North Bridge Road, #03-37 Raffles City Shopping Centre, Singapore 179103
Opening hours: 9.30AM – 10PM daily
Telephone: 8858 8728
4. Cafe & Meal MUJI
Operating on a cafeteria-style concept, the desserts from Cafe&Meal Muji at Plaza Singapura look like dainty works of art.
Served in a petite glass jar, the Strawberry Fraisier ($7.90++) has "strawberry salsa" atop velvety mascarpone and vanilla custard. Completed with strawberry slices and crunchy almond praline, it's a heavenly blend of textures and flavours, both fruity and milky.
The Roast Tea Pudding ($5.40++) is made with robust "hojicha" Japanese tea, and comes crowned with a crispy sesame biscuit tuile.
Unassuming as it may appear, this cake is actually spiked with yuzu! The Yuzu Swiss Roll ($6.90++) is made with yuzu honey sponge,filled with Hokkaido cream and garnished with a glazed strawberry.
This glistening beauty is actually a Green Tea Chocolate Pear Mousse ($7.90++). Crack open the matcha white chocolate shell to unearth a filling of pear mousse and crunchy pear bits.
Address: 68 Orchard Road, #01-10/17 Plaza Singapura, Singapore 238839
Opening hours: 10AM – 10PM daily
Telephone: 6264 5838
Address: 252 North Bridge Road, #02-020/22, Raffles City Shopping Centre, Singapore 179101
Opening hours: 10AM – 9:30 PM daily
Telephone: 6264 4189
5. Eggs n' Things
Located at Plaza Singapura, Eggs n' Things is the first and only Hawaiian brunch cafe in the whole of Singapore. They're known for their platters of thin and fluffy pancakes, fresh off the griddle.
The Pancakes with Whipped Cream and Nuts ($19.90++) comes with crushed macadamia plus your choice of strawberries, bananas or pineapple. Each table comes with free flow pitchers of maple syrup, coconut cream, and a tart guava sauce.
Those who are fickle-minded can opt for the Hawaiian Pancakes Sampler ($21.90++), available only after 5PM), with a plain, banana, pineapple, chocolate and macadamia pancake each. Our fave is the chocolate, studded with dark cocoa chips!
If you're watching your waistline, their Acai Bowl ($15.90++) is a fresh and "clean" way to get your sugar fix. Crunchy raisin granola and an abundance of chopped fruits will provide a major antioxidant boost!
Address: 68 Orchard Road, #03-79/83 Plaza Singapura, Singapore 238839
Opening hours: 10AM – 10PM daily
Telephone: 6835 9988
6. O' Coffee Club
The chill atmosphere at O' Coffee Club at Raffles City makes it a firm favourite for all-day breakfasts, but their desserts are just as rave-worthy. The Muddy Mud Pie ($12.90++) is a massive chunk of cappuccino and chocolate ice cream on a cookies and cream base, drizzled with chocolate sauce and sprinkled with cookie crumble.
Cheesecakes are commonplace, but their rendition of a New York Cheesecake ($6.90++) is truly a cut above the rest. Creamy but not cloyingly rich, the cake perfects the balance between cheesy notes and hints of refreshing lemon zest. Even the golden biscuit crumb base and the lightly glazed top are downright addictive. We guarantee you'll be savouring this little but flavour-packed slice down to the very last bite!
Address: 252 North Bridge Road, #03-30/30A Raffles City Shopping Centre, Singapore 179103
Opening hours: Mon to Fri 10AM – 10PM | Sat – Sun 9AM – 10PM
Telephone: 6336 8208
7. Morozoff
Whether it's a gift for a loved one or simply to treat yourself after surviving a tough week, Morozoff's series of luxury desserts are elegant to look at and a divine sweet escape to indulge in.
Founded 1931 in Japan by a team of Russian confectioners, their legacy has stood the test of time, opening up branches from Taiwan to Dubai. They've arrived on our sunny shores to grace us with their range of exquisite delights, and you can find their only local store at Plaza Singapura.
Their current seasonal special is the Summer Collection, with a box set of nine Summer Fruit Jellies going for $45++. The ingredients are so premium that you can practically taste the essence of each fruit, it's worlds apart from any artificially flavoured jellies you've ever had!
The chocolates are as decadent as you'd imagine, with a noticeable depth in the cocoa taste that you don't get from everyday supermarket confectionaries. Prices start at $30++ for a small tin of ten pieces.
Address: 68 Orchard Road, #01-61 Plaza Singapura, Singapore 238839
Opening hours: 10.30AM – 9.30PM daily
Telephone: 6341 9967
8. Da Paolo Gastronomia
A choice spot to catch up with friends or get some work done, Da Paolo Gastronomia serves up quality pastries stemming from the founders' Italian heritage. The number 1 bestseller is the Tiramisu ($14.80++), featuring mascarpone cheese, cocoa powder, and a strong burst of aromatic coffee.
The crodos (croissant donuts) are also a massive hit, with the Cream CrodoTM ($4.90++) in such especially high demand that it often gets sold out shortly after coming out of the oven. Dusted with sugar and piped with homemade cream, it's a lovely treat to pair with coffee.
Lastly, everyone should try their Meringues ($5.20 each++) at least once. These colourful mountains of egg white and sugar look magnificent, and are delicately flavoured with chocolate, strawberry, and even lemon.
Address: 252 North Bridge Road, #B1-45 Raffles City Shopping Centre, Singapore 179103
Opening hours: 8AM – 10PM daily
Telephone: 6265 4850
9. Paulinni
A regular favourite for peckish shoppers to swing by and grab a cup of gelato, Paulinni also whips up some pretty yummy thick toasts and waffles.
This whimsically coloured Thick Toast with Gelato ($12.80++) has Lavender Hokkaido Milk, Cotton Candy Bubblegum, and Forest Berries flavoured Italian ice cream.
Their waffles have a crispy exterior, and do a great job not getting soggy under all that gelato goodness. Waffles with Gelato cost $13.80++, and we went with Taro, Mint, and Passionfruit flavours. Warning: Go for the passion fruit only if you're a fan of sour foods! It'll definitely shock and refresh you wide awake. It even comes with passion fruit seeds for a satisfying crunch.
Address: 201 Victoria Street, #01-07 Bugis+, Singapore 188067
Opening hours: Mon – Fri 10AM – 11PM | Sat- Sun 9AM – 11PM
Telephone: 6443 6326
10. Chocolate Origin
The go-to source for all things sinfully rich and chocolatey, Chocolate Origin at Bugis Junction have got their cocoa-based treats down pat. Their Original Specialty Cake ($7.80++ for a slice) features two moist chocolate sponges sandwiched with thick and creamy chocolate ganache. Finished with a delectable glaze, this is the type of birthday cake everyone fights over at parties to get a second slice.
Their Cuppa Lava Cake ($5.50++) is a cult classic of a chocolate lava cake sitting atop milky vanilla ice cream. Social media's flooding of the oozing chocolate shots can attest to its popularity!
To cut down on some of the sweetness, order an iced coffee and be dazzled by the 3D latte art ($6.80++). How cute is this blushing bear professing its love to you?!
Address: 230 Victoria Street, #B1-01/02 Bugis Junction, Singapore 188021
Opening hours: 10.30AM – 10PM daily
Telephone: 6337 1220
11. Slappy Cakes
A surefire way to capture any kid's full attention throughout mealtime, the DIY pancake premise at Slappy Cakes in Plaza Singapura is great fun for grownups too. Who doesn't love a good excuse to play with your food?
With a mouthwatering array of batters ($8.50++ for an 8oz bottle) like chocolate, peanut butter and a super fragrant pandan, the OG buttermilk already tastes fabulous on its own. Deck your creations out with toppings and sauces galore. Ranging from $1.50++ to $3++, they have a huge selection of various fruits, nuts, chocolates, jams, syrups, and more.
You don't know how creative you can get with desserts til you sit down and doodle with pancake batter for hours on end. The best part? After snapping some photos for memory's sake (and perhaps a bit of showing off online), you get to gobble down your delicious drawings!
Address: 68 Orchard Road, #03-02 Plaza Singapura, Singapore 238839
Opening hours: Mon – Fri: 10AM – 10PM | Sat – Sun: 9.30AM – 10PM
Telephone: 6738 7207
Sweet treats for every occasion
Some casual dessert shacks offer a fuss-free supply of goodies to deliver that sugar rush you desire. Others are so remarkable in their atmosphere and presentation of dishes that you'll remember them for years to come.
A tranquil teatime treat of luxurious chocolates on one day, and an exciting session of DIY pancake-flipping the next. The next time your sweet tooth kicks into overdrive, these places have you covered no matter the craving or occasion.
Desserts at CapitaLand Malls
Because these dessert spots are all located in major malls we know and love, they make for a great pit stop to refuel during a shopping spree. What's more, each of them are conveniently connected to MRT stations, so the navigationally-challenged folks like yours truly never have to worry about finding that hipster cafe tucked away in some ulu corner.
With a plethora of familiar and beloved shopping centres under their belt these CapitaLand malls are a trusted go-to whenever we need a foolproof destination to eat, shop…and perhaps eat a little more after that.
---
This post was brought to you by Capitaland.
Photography by Vanessa Teo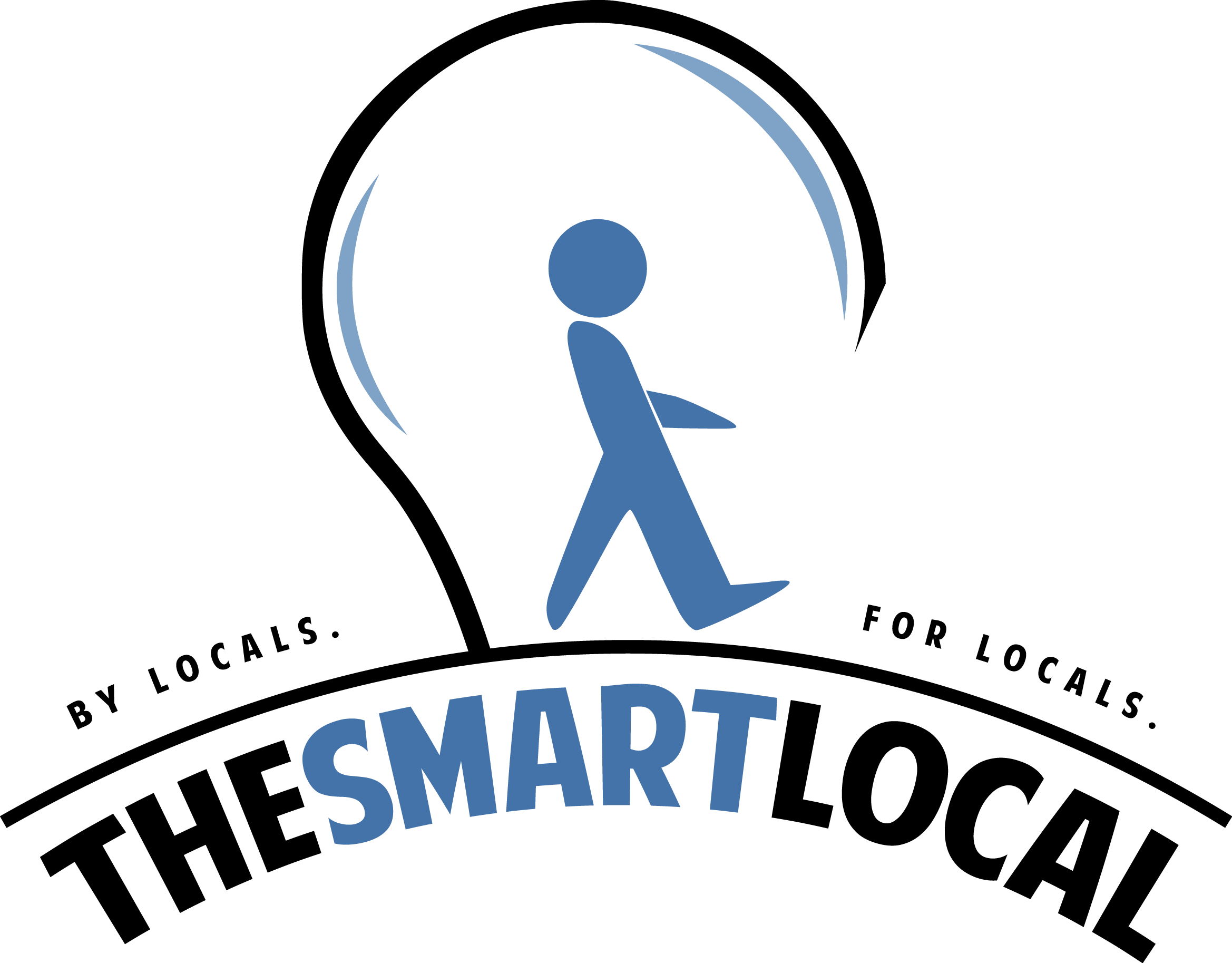 Drop us your email so you won't miss the latest news.