Streetwear OOTD tips
The Hypebeasts: We encounter them on our Instagram feeds and sometimes spot them out in their natural habitats along the streets of Singapore. Sporting the latest merch and stylish kicks, these "beasts" carry themselves with a cool swagger many of us wish we could pull off.
Through our extensive research process and highly detailed analysis – aka browsing through Instagram hashtags for an entire day straight – We've compiled 7 OOTD tips to pull off that Hypebeast look oh-so effortlessly.
Now you too can unabashedly hashtag your photos #hypebeast, #streetwear, & #swag.
1. Go a size bigger
On him: Black oversized long-sleeved tee (Converse, $59.90), Baggy ripped jeans (Alcoholiday, $89), Checkered slip-on (Vans, $169)
On her: Oversized cropped top (Converse, $69.90), Denim Shorts (Yishion, $34.90), Black sk8-hi (Vans, $79)
Wearing fitted clothes is so last season. Ahead of the curve, the Hypebeasts push the boundaries of clothing by opting to go a size up.
That means if you're a size 6, get a size 8! You could also opt for pieces that already have a loose cut – cropped tops being a prime example. Don't go overboard though – you don't wanna look like a walking parachute… unless you're into that sorta thing.
2. Pick the right accessories to sell the look
On him: Red fanny pack (Craftmen Authentic/Explorer, $29.90)
On her: Red snapback (Converse, $39.90)
Just with any outfit, Hypebeast or not, accessories help pull the entire look together. Common Hypebeast accessories of choice include snapback caps and fanny packs. Here, we opted for bright red accessories that really stand out from the black clothes.
Wear a fanny pack like a crossbody.
On him: Shades (Vans, $29), Black fanny pack (Craftmen Authentic/Explorer, $43)
Pop on a pair of shades but god forbid you to actually wear them over your eyes like a normie.
Tip: A simple rule is to wear them as they were not intended to. Use it as a hairband or collared accent instead.
3. Don't be afraid to wear clashing prints
The use of contrasting prints is a very intentional choice.
Contrary to mainstream fashion advice, be daring with your print choices by going with something bold and elaborate.
Oh her: Cherry printed top (Alcoholiday, $149), Large floral printed crossbody (Timberland, $49)
On him: Tropical holiday top (Alcoholiday, $59), Chinos (Praise, $49.90), Checkered slip-on (Vans, $169)
Graphic prints are a safe bet and the easiest to mix around. Take for example our male model who's wearing a fun tropical top, paired with black and white checkered slip-ons.
For the garang, go all out by mixing 2 complicated prints. Do this tastefully by opting for other loud clashing patterns, while matching the colours and varying the scale of the print size. Our female model dons a cherry top with small prints and a green floral crossbody with larger flowers.
4. Add layers to your OOTD with outerwear
It doesn't matter if it's mid-July in the sweltering Singapore heat cuz as a fully fledged Hypebeast, it's your job to be as cool as a cucumber. Pile on the layers with outerwear that'll give your outfit some extra zhush. Just tell yourself it's all worth it for the 'gram.
On Him: Long denim overcoat (Calvin Klein Jeans Outlet, $359.50), Two toned printed logo tee (Timberland, $59), Khaki Berms (Praise, $39.90), Green slides (Skechers, $45)
On Her: Denim jacket (Levis, $119.90), Denim dress (Love & Bravery, $42), Grey sling (Craftmen Authentic Explorer, $42.90), White high-tops (Skechers, $99)
Get extra points by mixing the fashion wear of the seasons. Our male model is all set for the beach with his inner-wear but also well prepared if winter finally decides to come. *ahem*
5. Incorporate sportswear into your outfits
On him: Two-toned lightweight windbreaker (Timberland, $159), Running pants (Levis, $169.90)
On her: Hoody workout top (Yishion, $32.90), Drawstring bag (Vans, $19)
An easy Hypebeast trick to look cool: include sportswear in your OOTD. Thank whoever created the term athleisure because now you can get away with wearing comfortable workout clothes outside the gym.
Clothes with dynamic primary colours and colour blocking create an illusion of liveliness and motion, making it look like you've just stepped off a treadmill – while actually hiding the fact you've been eating a tub of ice-cream in bed last night.
6. Picking out the right shoes
Arguably the easiest way to spot a true Hypebeast is by the kinda kicks they're sporting. There are 2 general categories to look out for when picking a pair of cool new kicks: The Colourway (colours and prints) and Silhouettes.
For him, we opted for the High Cut Chuck Taylors (Converse, $109.90) but updated the classic silhouette by opting for a warm-toned camo print.
For our female model, we went with a pair of chunky looking tennis sneakers (Skechers, $129) – the current trend in the Hypebeast and sneakerhead communities. We picked a light pastel pink to soften up the entire look while creating the illusion of longer legs.
A great deal of care is put into choosing the latest kicks and maintaining their "fresh outta the box" look. Have a handy pack of wet wipes or dedicated toothbrush on hand at all times to brush off any dirt or scuff marks. We wouldn't want to seem like we've been wearing these pair of shoes for more than an hour now do we?!
7. Get clothes with obvious logos and branding
On her: Blue graphic printed tee (Yishion, $17.90)
Being part of the Hypebeast scene means being brand conscious, and this display of self-reflexivity is a must-have trait of a true Hypebeast.
You can do so by pulling clothes that blatantly advertise to the world where you got them from. Choose clothes with bold blocky text or huge logos on the front, which add to the edgy graphic look that Hypebeasts are known for.
On him: Red hoodie tee (Yishion, $34.90)
Some brands also go the extra mile by placing logos and fonts on the details and trimmings. Take for example the snazzy looking laces on this red hooded top.
Hypebeast styling tips
Whether it's getting a shirt a size bigger or getting away with wearing your gym clothes, these 7 simple tips will have you looking like a fully fledged Hypebeast in no time.
And even if you won't be going full-on beast mode anytime soon, picking up a tip or 2 can add just a touch of "too cool for you" swag to your daily style.
Get the latest fashion with CapitaLand Malls
Getting the Hypebeast look has never been easier with CapitaLand Malls. From major streetwear brands like Timberland to local multi-brand retailers like Alcoholiday, CapitaLand Malls are the one-stop shop for anyone who's looking for a full fashion refresh from head to toe.
The fact that they're all so conveniently located means it's easy to be there when the latest merch drops – in true Hypebeast style ofc.
And don't worry about breaking the bank, because we've got you fam. The fashion mecca: CapitaLand Malls has a whole slew of deals on the reg. So be sure to check out their latest fashion promos here, happening all throughout the month of October.
Fashion spots to cop that look:
Yishion (#02-02 to 05)

Vans (#02-19)

Timberland (#02-01)
Skechers (#02-18)

Alcoholiday (#03-10D)

Craftmen Authentic/Explorer (#03-18)

Converse (#02-19)

Praise (#03-22A)

Love & Bravery (#03-14)
Calvin Klein Jeans Outlet (#01-103A)
---
This post was brought to you by CapitaLand.
Photography by: Vanessa Teo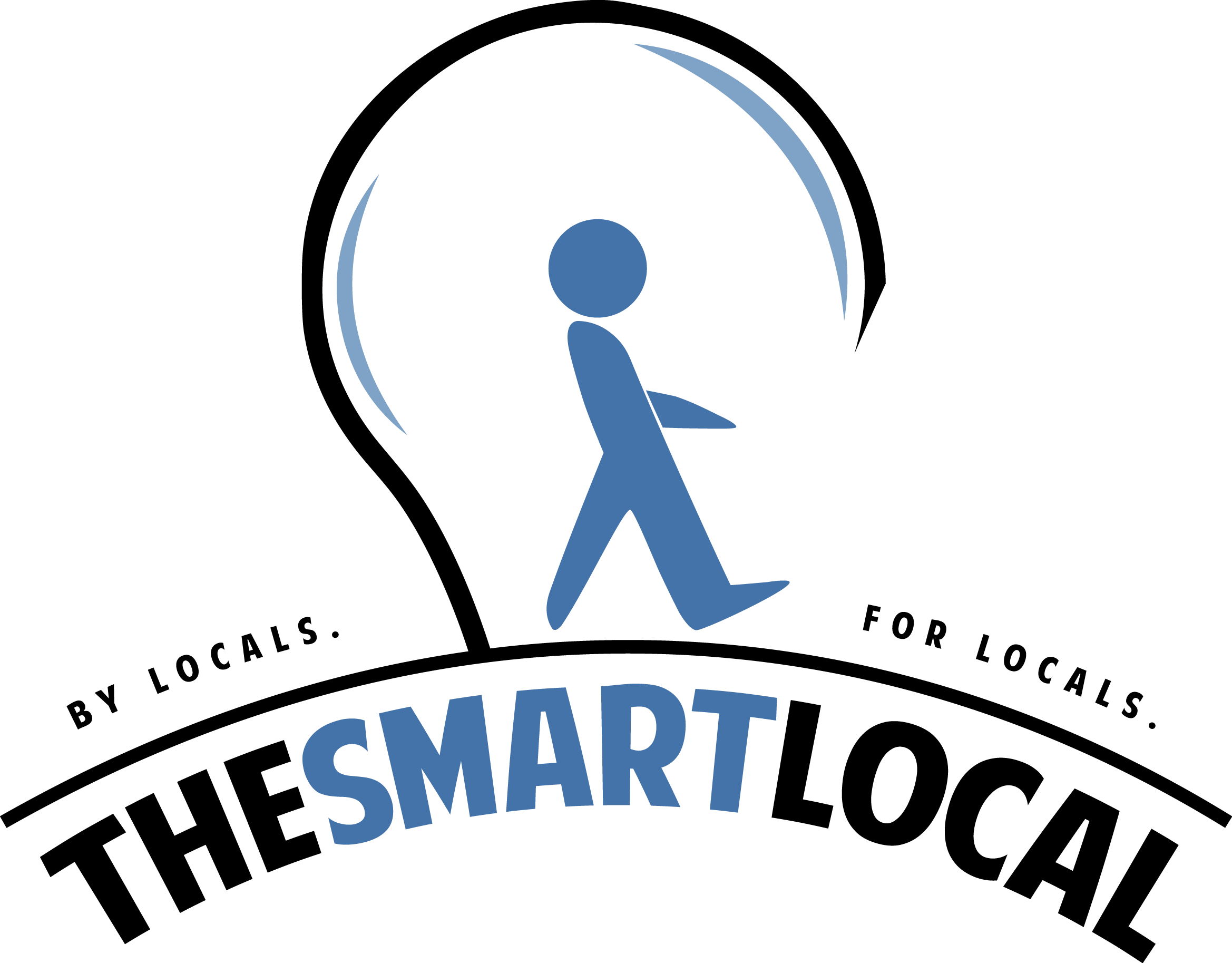 Drop us your email so you won't miss the latest news.