The ultimate New Zealand road trip
New Zealand is home to some of the best natural sightings in the world. Compared to population dense Singapore, New Zealand only has 15 Kiwis living in each square kilometre – we can only imagine how far away each tourist attraction is from the next.
Jetabout Holidays wants to help you check New Zealand off your bucket list with a fully planned New Zealand Southern Lights 9-day road trip. They're even throwing in a rental car along with a suggested day-to-day itinerary and day tours – so all you've got to do is get behind the wheel and drive away to the locations that have already been planned out for you.
To give you an idea of what's in store, here's 8 explorer-worthy places you'll be heading to:
1. Catch the Southern Aurora Lights at Lake Tekapo
You've probably seen this on Pinterest or a PC wallpaper before – The Church of the Good Shepherd standing against the backdrop of this marvellous night sky
Image credit: Jensen Chua Photography, Jetblogger
Most people probably associate the aurora lights to far flung places in Europe, like Norway and Finland, but you'd be surprised by how stunning the aurora lights are down South. With its golden and purplish hues emanating all around the horizon as far as the eyes can see, the Aurora Lights at Lake Tekapo reminds us why the term 'wanderlust' exists.
Image credit: Jensen Chua Photography, Jetblogger
As part of the UNESCO Dark Sky Reserves, the low light pollution allows the myriad of stars to illuminate the sky without being drowned out by light sources on land. Throngs of stargazers and astrophotographers come forth to visit, although we'd say this beauty of a place is bound to impress even the most disinterested traveller amongst us.
Catch a glimpse of the Milky Way as you sit back on the grassy plains and gaze up at the night sky.
Image credit: Jensen Chua Photography, Jetblogger
Tip: If you want the full experience, you can choose to arrive at Lake Tekapo before sundown to capture beautiful shots of the sun setting on the horizon. A time lapse would be perfect for this.
2. See NZ's Southern Alps from above on the Tasman Glacier Heli Hike
What's a trip to NZ without a visit to the Tasman Glacier? Experience travelling Crazy Rich Asians-style on board a helicopter during the Tasman Glacier Heli Hike. The helicopter goes up to a few thousand feet above the air, where you'll get an eagle's view of the Southern Alps in all its snow-white glory all year round.
Image credit: Jensen Chua Photography, Jetblogger
Hike on New Zealand's biggest glacier and let the expansive mountain slopes take your breath away
Image credit: Jensen Chua Photography, Jetblogger
Trekking enthusiasts, get your hiking boots and trekking poles ready for the Glacier Hike. Once you land on the Tasman Glacier, your friendly and experienced tour guide will be bringing you to explore some icy mounds. Before you trek down steep icy terrains, you'll be provided with trekking poles and anti-slip ice climbing spikes to secure at the bottom of your hiking boots to avoid falling down the slippery slope.
3. Kick up the adrenaline on the fast-paced Shotover Jet Boat Ride
Image credit: Jensen Chua Photography, Jetblogger
Combine the thrill of F1 with a powerful high-speed jet boat and you get the Shotover Jetboat Ride at Queenstown. This is by no means your typical scenic cruise – the boat captain will take you on a 30-minutes of pure adrenaline as you zoom at 85kph on the Shotover River by jetboat.
Brace yourself for the exciting moment when the boat whirls 360 degrees and feel your heart fly out of your chest as you're steered near to the rocky surfaces of the canyon. And if you're a scaredy cat, don't worry – you'd be fully strapped in with a lifejacket and there's a sturdy bar handle if you need something to grip onto on this action-packed ride.
4. Explore the melting ice-face of NZ's Largest Glacier
Image credit: Jensen Chua Photography, Jetblogger
Tasman Lake looks as though it could be the filming location for a live adaptation of Ice Age. Huge 500-year-old icebergs float on the surface of the lake, surrounded by melting glaciers. You'll get to learn more about the lake and its surroundings on the Tasman Lake Cruise, where an experienced guide will take you on an educational sightseeing journey around the impressive lake.
Once you're on board the cruise, you'll be ferried towards the melting icebergs where you'll get to marvel at its naturally symmetrical patterns up close. Daring individuals might even get to taste the ice if the tour guide manages to fish out a fallen piece from the waters!
5. Uncover 'dinosaur eggs' of Koekohe Beach
Image credit: @a_tyler
Archaeologists are baffled with the discovery of dinosaur eggs at Koekohe Beach – just kidding. Koekohe Beach is home to some very large rocks known as Moeraki Boulders. Although these rocks aren't actually dinosaur eggs, they're almost as old as dinosaurs – they were formed 60 million years ago.
You can still snap an IG photo of yourself right next to these massive boulders and caption it as 'I found some dinosaur eggs!' just to see how many people would be taken in by your fib. We won't tell.
6. Encounter rare Yellow-Eyed Penguins on an exclusive wildlife tour
Image credit: @wave_pollution_goodbye
About a 1.5-hour drive away from Dunedin, the Yellow-Eyed Penguin Reserve is home to a rare breed of penguins with yellow eyes, aptly known as – wait for it – the yellow-eyed penguins. You can visit this reserve to not only interact with these endangered penguins up close but also learn more about the ongoing conservation efforts by the dedicated conservationists on-site.
The penguins aren't the only animals you can find in this reserve though, there are other native bird species like Royal Spoonbills and oystercatchers, and critters like fur seals living here. The entire tour will run for 90 minutes, so you'll be able to catch a glimpse of all the different species in the reserve.
Baby fur seals spotted at Otago Peninsula
Image credit: @meganlj1993
7. Go high-altitude sightseeing on the Skyline Gondola
Image credit: @skylinequeenstown
The Skyline Gondola offers the breathtaking views of Queenstown and its surrounding mountain ranges, forests and Lake Wakatipu.
You'll be treated to some magnificent views of the Mt.Cook glaciers from your table.
Image credit: @vvn_leee
End off the ride on a scrumptious note and feast upon some international cuisine in the buffet dinner at Stratosfare Restaurant. The restaurant's known for their amazing seafood and delectable dessert platters, so be sure to grab a couple of those shellfish and some crème brûlée for an A+ indulgence.
8. Play with alpacas at the Windermere Alpacas and Llamas Farm
Image credit: @dunedinnz
You know you're an alpaca lover if you've been spamming alpaca stickers on Telegram or scrolling through one too many alpaca videos on Facebook, virtually petting them as you go along.
Fulfil your alpaca petting dreams IRL by making a trip to the Windermere Alpacas & Llamas Farm. The farm houses hundreds of alpacas and llamas so visitors will get to interact with an entire horde of these furry long-necked creatures.
You can hand feed them with food provided by the farm, take photos with them, and even pretend to be an alpaca whisperer by conversing with them. The possibilities are endless.
Image credit: Alpaca Farm Tours
The farm is rather inaccessible by public transport, but thanks to Jetabout Holidays, travellers can easily reach Windermere in less than an hour from Dunedin via car. Those en route from Queenstown can also expect a 3-hour drive to the farm.
Windermere Alpaca and Llamas Farm tour
Address: Windermere Alpaca and Llamas, 759 Adams Flat Road, R.D. 2, Milton, Otago 9292, New Zealand
Time: 10.30AM, 1PM OR 3.30PM
Price: Adults: $25 | Children: $12 | Pre-school children: Free
Book your alpaca farm tour in advance here.
Note: A visit to this farm is not included in the tour package.
Bonus: Sit in for a theatre performance at Regent Dunedin
Image credit: @dunedinnz
While a visit to The Regent Theatre isn't included in the package, this is one place you should definitely check out if you're in the area.
The Regent Theatre is to Dunedin what Esplanade Theatre is to Singapore. It's the go-to venue for all kinds of theatrical acts, concerts, and performances. From intriguing light shows and insane acrobatic performances to delightful Shakespearean plays, travellers who make a stop here can expect to be thoroughly entertained.
Watch as these performers combine circus tricks and flowy fabrics to produce visually stunning images of movement and colour.
Image credit: The Regent Theatre Facebook
Note: A visit to The Regent Theatre is not included in the tour package.
Bask in the sights and scenery of New Zealand on this road trip
Image credit: Jensen Chua Photography, Jetblogger
If you're thinking about going on a year-end fam trip but don't want the hassle of planning the trip from scratch, Jetabout Holidays is offering their brand new fully planned 9 days 8 nights road trip package, inclusive of accommodation and guaranteed booking of the ticketed activities listed above, unless otherwise stated.
The best part? Jetabout Holidays will provide you with car rental, suggested day-to-day itinerary, and day tours for the entire duration of the trip, so you can do all of the activities in the itinerary OTOT.
Since everything has been settled for you, all you need to do is to show up at the airport with your bags, passport in hand, and a smile on your face for the vacay of your dreams!
The 9D8N New Zealand Road Southern Lights + Nature Adventure Trip (from SGD2,530*/adult) includes an 8-day car rental, airport pickup, 8 nights of accommodation, a suggested day-to-day itinerary, and the following activities:
Glacier Explorers Boat Cruise
Choice of one of the followings:
The Adventurer (Tasman Glacier Heli Hike)
The Wigley (Top of the Tasman Glacier Walk)
Shotover Jetboat Ride
Skyline Gondola & Buffet Dinner
Yellow Eyed Penguin Reserve Guided Visit
Read more about the 8 Nights Gems of South Island – Southern Lights + Nature & Adventure Drive package.
---
This post was brought to you by Jetabout Holidays & Tourism New Zealand.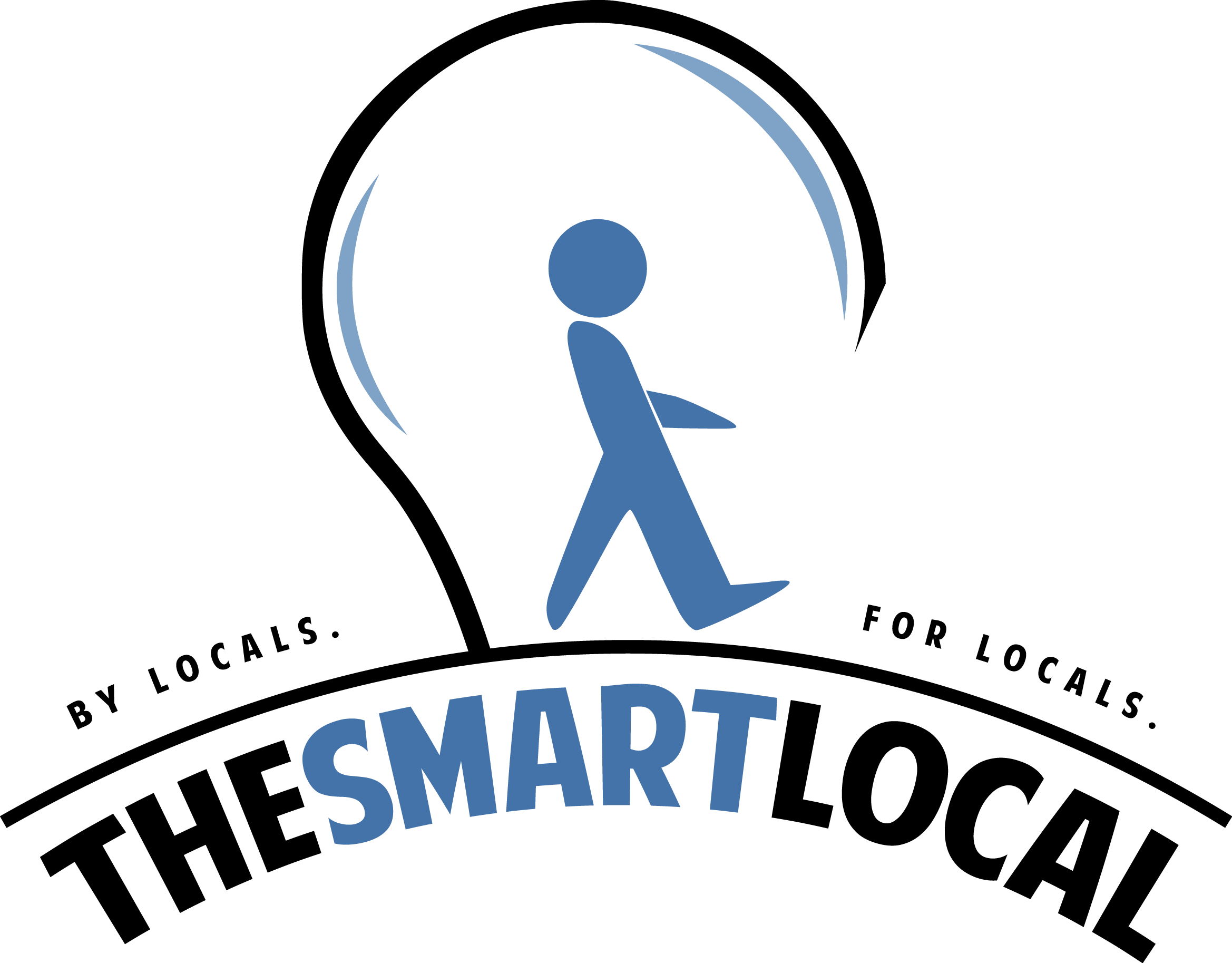 Drop us your email so you won't miss the latest news.