Game cafes in Singapore
---
For those who wanna be sociable away from sunlight, game cafes are good places for quality bonding time with the homies. Whether it's wracking our minds figuring out whodunnit in Cluedo or trying to keep up with Just Dance 2018's intense dancing cues, game cafes let you have fun as a group – without going outdoors and sweating it out.
The next time you're hankering for a place to play Cards Against Humanity or Werewolf with the gang, check out these 9 game cafes in Singapore that are well worth the visit.
---
1. Experience Point – over 200 games ($3/hour) 
---
Image credit: @mateshipjcu
The key to unlocking the door to Experience Point lies in correctly answering a riddle. And the reward awaiting you inside: a treasure trove of over 200 games which can be played for a low price of just $3/pax per hour or $10/pax if you're playing all day.
Santorini Board Game
Image credit: @experiencepointsg
For those overwhelmed by the many game choices available, fret not as the boss knows his stuff and is very approachable, so don't be afraid to ask him for recommendations. Games you can play here include the mother of RPGs Dungeons & Dragons, alongside favourites like Santorini and UNO Stacko.
A clean classroom-like interior
Image credit: Experience Point
It's also easy to find, located a mere 5 minutes from Lavender MRT station.
Address: #02-190, 803 King George's Avenue, Singapore 200803
Opening hours: Mon – Fri: 5PM – 11PM | Sat – Sun: 12PM – 12AM | Closed on Wed
Website
---
2. Team Board Game – games that aren't found elsewhere ($3/hour)
---
Image credit: Team Board Game
At just $3/pax per hour, Team Board Game offers one of most affordable rates for playing board games by far. And unlike most cafes, you won't have to make deposits or pay booking fees.
Although Team Board Game is small, it still boasts a huge collection of table games that have been neatly categorised into card, miniature and party games. From these categories, it'll be a lot easier for you to find specific games like Munchkin, Arcadia and Eldritch Horror.
Image credit: Team Board Game
If you're tired of the common board game options, give Team Board Game's exclusive games a try. These cannot be found elsewhere in Singapore, and include titles like TipOver and Gravity Maze. And if you'd like to own the games you've played, the store also sells brand new game copies on their website.
Address: 16 Arumugam Road, #06-07, LTC Building D, Singapore 409961
Opening hours: Tue-Sat: 12PM-9PM | Sun: 12PM-5:30PM | Closed on Mondays
Website
---
3. Saint Games – with motion-based video games ($4/hour)
---
For easties who're often strapped for options due to game cafes concentrated in Central, give Saint Games, which has now moved to Kallang Wave Mall, a try.
Store interior
Image credit: @stgamescafe
The place is very spacious, perfect for motion-heavy dancing games like Just Dance 2018 and Dance Central Spotlight. But if your idea of intense is of a different nature, you can always go for Mario Kart – where screaming as you race to beat your friends is the norm.
Image credit: @stgamescafe
Prices start from $4/pax per hour for board games and if you're a student, you'll even enjoy a special rate of $10/pax for 2.5 hours for both video and board games!*
For those coming in a large group, aim to hit at least $25 in a single receipt to receive a thank you voucher, which entitles you to 1 free hour of play time, redeemable from Monday to Thursday.
*Only on Mon-Thurs from 12PM to 6PM. 
Address: 1 Stadium Place, Kallang Wave Mall, #02-09, Singapore 397628
Opening hours: 12PM to 10PM daily
Website
---
4. The Mind Cafe – dine as you play ($5/hour)
---
At just $5/pax per hour, you'll be able to access The Mind Cafe's impressive collection of board games. These are meticulously categorised, ranging from 2-player to abstract games. From the classic Rummikub to challenging tactical games like Deception Murder in Hong Kong, there is sure to be something that appeals to everyone.
Image credit: @themindcafe_sg
If you feel hungry while playing, check out their gaming and food packages, including their Mon-Thurs deal: 1 main dinner course with unlimited gaming hours at $21.80. Main courses include laksa fried rice with baked salmon and curry chicken with fried rice.
Students can also enjoy unlimited hours of gaming with free flow of drinks and snacks, from Monday to Thursday, at $10.80/pax!
Address: 60A Prinsep Street, Singapore 188664
Opening hours: 2PM to 11PM
Website
---
5. Play Nation – free-flow drinks (from $6.50/hour)
---
Another cafe you can visit is Play Nation, where you'll get free flow drinks as you play! From Monday to Thursday, play board games at $6.50/pax per hour or play both board and video games, at just $7.90/pax per hour
.
Of course, no gaming cafe is complete without a good selection of games. Play Nation has a comprehensive library that's constantly updated with the latest hits, including FIFA '18 and Marvel vs. Capcom Infinite on the XBox One. Do check this out for ideas of what to try!
Also, be sure to check out Play Nation on its birthday: 3rd December. This is when they'll conduct their annual Free Games Day, where it'll reward your loyalty to them by allowing you to play at any of their stores FOC!
Orchard outlet
Address: 2 Orchard Link, Singapore 237978
Opening hours: Mon-Thurs: 2PM-11PM | Fri-Sat: 12PM-1AM | Sun: 12PM-10PM
Tampines outlet
Address: 1 Tampines Walk, #B1-17/18/19, Singapore 528523
Opening hours: Mon-Thurs: 12PM-11PM | Fri-Sat: 12PM-1AM | Sun: 12PM-10PM
---
6. Battle Bunker – with regular tournaments (from $10/session)
---
Image credit: @pereiraroshan
For the more hardcore tabletop gamers out there, this one is for you. Battle Bunker is very serious on its tabletop game specialisation, and if you're driven and competitive, you may want to look into its regular leagues and tournaments.
Pokémon TCG competition underway
Image credit: Battle Bunker SG
Battle Bunker hasn't forgotten casual gamers either, carrying easier games like Exploding Kittens and Cards Against Humanity in its trove. Or if games aren't really your thing, check out the collectible merchandise they have, like Kamen Rider and Dragonball Z figurines.
GKR Heavy Hitters
Image credit: @dannyramlan
But if chilling at the place with your friends is all you're looking for, Battle Bunker offers $10/hour for unlimited game choice. Alternatively, if you wanna focus on just one game, the price is even better at just $10/pax per game per day with no time limitations. To enjoy either rate, you'll need to buy a drink to accompany your gaming sesh!
Address: 201 Victoria Street #03-16/17, BUGIS+, Singapore 188067
Opening hours: Daily, 12PM to 10:30PM
Website
---
7. Gamersaurus Rex – tabletop strategy games ($5/hour)
---
Image credit: Gamersaurus Rex
For true hobbyists of big-name tabletop games like Warhammer 40K, Gamersaurus Rex offers an experience that is set to satisfy your gaming lust. Events and gaming nights are regularly hosted here, including free rentals on board game titles on Tuesday nights.
When no events are conducted, you are free to use the tables at no cost. And if you want to rent board and/or card games from the store, the fee is very affordable at only $5/hr for up to 10 players.
Airbrush lesson
Image credit: Gamersaurus Rex
If you are into games that require you to assemble your game pieces by hand, Gamersaurus Rex provides workshop facilities for you to put your crafting skills to serious work. These facilities are free for you to use should you choose to be a member with them for a mere $10 a year. On top of this, the membership also entitles you to lower prices for products they carry and free use of the shop space for gaming.
Image credit: Gamersaurus Rex
Address: 259A Upper Thomson Rd, Singapore 574386
Opening hours: Daily, 1PM to 11PM
Website
---
8. Settlers' Cafe – gaming with booze ($4.50/hour)
---
Image credit: @3vikram18
Settlers' Cafe offers a gaming experience with a twist: booze is available to complement your games. Although the standard rate is $4.50/pax per hour, you'll be rewarded when you opt for any of their alcoholic beverage packages.
Buy any 2 standard alcoholic beverages and you'll enjoy free gaming for 2 hours! Options available include Heineken beer ($18.90/2 bottles) and cocktails ($31.90/2 glasses). The deal is tweaked for wine; spend $58.90 for 1 bottle of red/white wine AND 2 guests enjoy 2 hours of free gaming!
Impressive arsenal of games – and this is barely half of it
Image credit: @ecstatition
If you can't drink alcohol, no worries: Options are available for non-drinkers, including Japanese green tea ($4), mocha ($6) and soft drinks ($3.20 each). On top of these, you can also dine as you game, with main courses starting from $14.90.
Address: 39 N Canal Rd, Singapore 059295
Opening hours: Tues-Thurs: 6PM to 11PM | Fri-Sat: 1PM to 1AM | Sun: 2PM to 8PM | Closed on Mondays
Website
---
9. Coffeemin – free snacks and coffee
---
Image credit: @coffeeminsg
Coffeemin is unique in offering spaces free to use in any way you like. You don't have to use these spaces for gaming alone. You can also catch up with your friends over coffee, study, work or simply use the wifi. Snacks and coffee are provided FOC here, but you can choose to bring in your own.
Image credit: @coffeeminsg
But if it is the games you're here for, you won't be disappointed by what Coffeemin has to offer. With a collection of board, LAN and Xbox games like Saboteur, Left 4 Dead 2 and Pro Evolution Soccer 2017, you can team up with your friends to vanquish your worries together!
Pricing for Coffeemin is very reasonable too, starting from $6.50/pax on weekdays and $8.50/pax on weekends for the 1st hour, and $1/10 min subsequently. Alternatively, you can opt to simply pay to use the facilities for the whole day at $30/pax.
Clarke Quay outlet
Address: 6 Eu Tong Sen Street, Clarke Quay Central Mall, #02-32, Singapore 059817
Opening hours: Daily, 11AM to 9:30PM
Telephone: 6222 6100
Jurong outlet
Address: 2 Jurong East Central 1, #02-11, Singapore 609731
Opening hours: Daily, 11AM to 9:30PM
Telephone: 6904 4045
BONUS
Games@PI – FOC space usage for gaming events
Storefront 
Image Credit: Games@PI
For those of you who're hosting bonding sessions for bigger groups for an orientation, your new classmates or your colleagues, Games@PI offers spaces FOC. All you have to do is sign up for their free membership.
If you're a player of competitive titles like Warhammer, Games@PI is able to slake your thirst to prove your gaming prowess through its regular tournaments.
Shelves of tabletop games
Image credit: Games@PI
Casual players, you aren't left out! Games@PI carries a comprehensive library of tabletop games that you can choose from, including popular hits like Saboteur and Exploding Kittens. If you're feeling adventurous, you can try some of the more unorthodox games available, including Avalon and Tokaido.
Address: 220 Orchard Road, #03-01 Midpoint Orchard Level 3, Singapore 238852
Opening hours: Daily, 12PM to 10PM
Website
Affordable board game cafes in Singapore 
Now with this handy list of game cafes on hand, no longer will you despair over finding the right cafe to hang out with your friends. None of you will feel excluded from the fun either, as the price points of these cafes are reasonable, not to mention they're mostly newbie-friendly!
Also check out our article on the best video game stores in Singapore for more gaming fun.
For more weatherproof things to do in Singapore:
---
Cover image adapted from: @coffeemin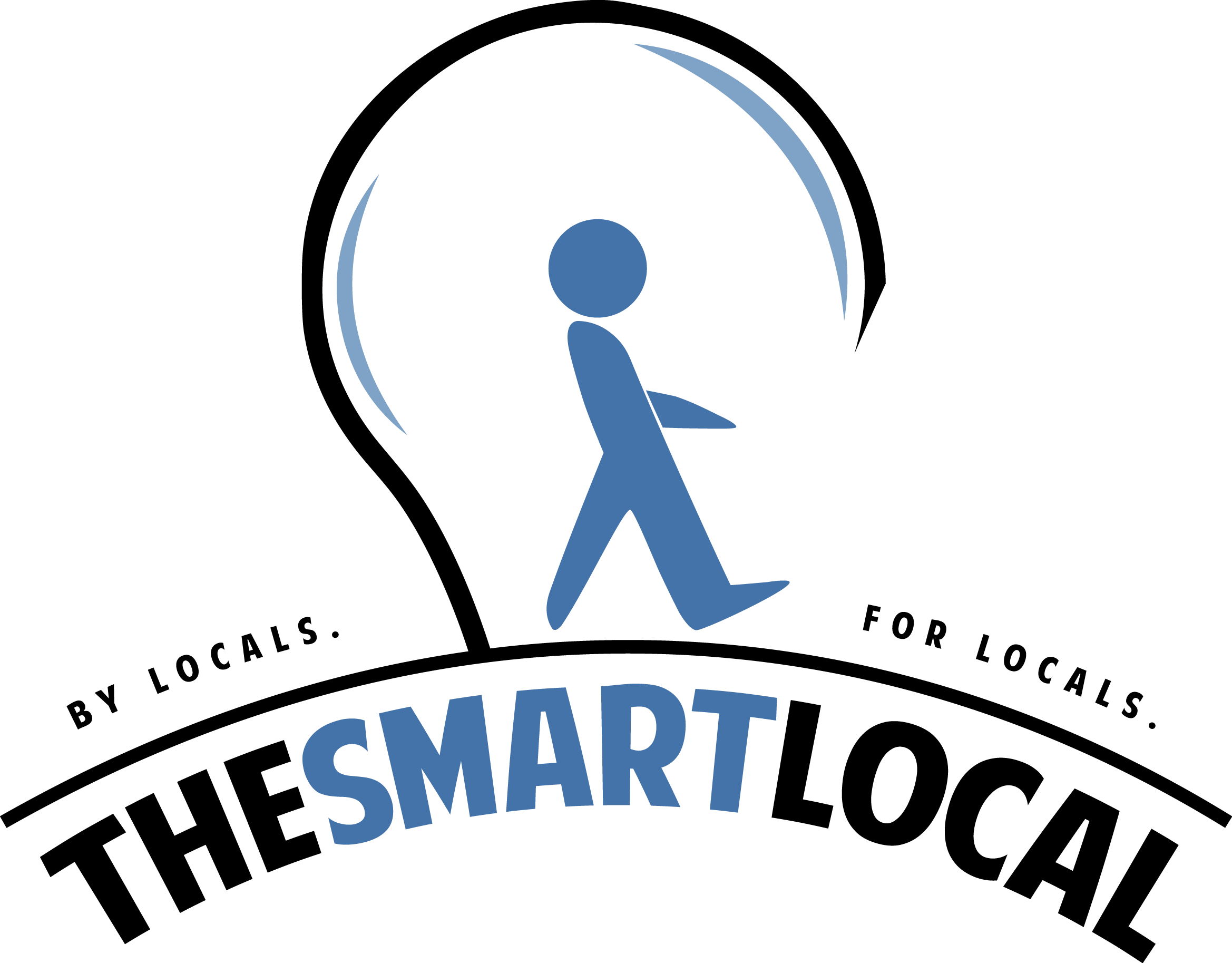 Drop us your email so you won't miss the latest news.