Outdoor playgrounds in Singapore
---
A nostalgic staple of our childhood, you'd be mistaken to think that all playgrounds consist of just a swing set, a slide and perhaps a see-saw if you're lucky. We scoured the ends of Singapore to find playgrounds so next-level, you'd wonder why they don't charge admission for the hours of fun and exploration they provide.
The list includes a park filled with colourful dinosaurs, a climbing dome 3 storeys tall so you can soar into the skies, and a playground with 15 swings so you'll never have to wait around for your turn or feel paiseh for hogging the seat.
---
1. Fu Shan Garden – dinosaur-themed playground
---
You'd be forgiven for mistaking Fu Shan Garden for Jurassic Park. From the exterior, one would never expect the quaint residential zone to boast of such stunning prehistoric sculptures interspersed throughout the common area. 

A super cute dino-slide where you can whizz down the tail
Go on a scavenger hunt to see how many dinosaur sculptures you can find! Each of them are accompanied by an informative breakdown nearby, where you can pick up fascinating tidbits on their species, sizes and profiles.
Whether you're on a Pokemon Go hunt or having a leisurely conversation within the neighbourhood, everything's better when you're surrounded by colourful dinosaurs.
Address: 81 Woodlands Street 81, Singapore 730827
Nearest MRT Station: Woodlands
Bus services: 911
---
2. Canberra Park – net-climbing playground with many different swings
---

At your average neighbourhood playground, there'd probably be just a pair of swings or two. Take it from somebody who's been shooed off a swing by somebody's mum for "overstaying", these seats are highly coveted. The sheer humiliation I felt will be of no worry to you at Canberra Park, where swings exist in abundance.
The developers didn't just plonk in 10 standard swing sets and call it a day, either. Swings here come in various shapes and forms to suit visitors of all ages, and there're even thoughtfully designed ones for those with special needs. Experiment with swinging on your feet, or swinging with a friend!

Take your friendship to greater heights with a BFF swing set
Once you've had your fill of swinging in the air, conquer the net obstacle course nearby which features various bridges and ropes.
Address: Sembawang Crescent, Singapore 750325
Nearest MRT Station: Admiralty
Bus services: 859, 859B, 962
---
3. Tiong Bahru Park – crooked train playground
---

A beloved landmark especially for students in the region who come by to lepak after class, the Tiong Bahru Park train playground will teleport you to a topsy-turvy land à la Inception.
More than just aesthetic, the crooked cabins are actually super tricky to maneuver. Every step is a battle against gravity, where the floor is slanted at angles way steeper than anything we're used to.
Other than the gravity-defying obstacle course of sorts, the playground also has loads of fun features on a more manageable level of difficulty. This includes slides, climbing walls and a flying fox spanning the entire play space.
As the playground is built on a sand pit, bring along your buckets and spades to make-believe a day at the beach!
Address: 1 Henderson Road, Singapore 159561
Nearest MRT Station: Tiong Bahru
Bus services: 16, 32, 33, 63, 64, 120, 851
---
4. Sembawang Park – shipwreck-themed playground
---

Situated at the edge of the island along the straits of Singapore-Malaysia, Sembawang Park pays tribute to the area's naval base history with an awe-inspiring shipwreck playground.

Bask in the sunlight on the netted chill-out spot
The larger-than-life structure looks magnificent from afar. Up-close, it yields loads of surprise playtime elements from a rock-climbing wall and chain link ladders to crawling tunnels and twisty slides.

Scale on the rope ladder to get a bird's-eye view of the whole park. Ahoy, matey!
Address: 1200 Sembawang Road, Singapore 758526
Nearest MRT Station: Admiralty
Bus services: 882
---
5. Circle Green Park – 3-storey tall climbing dome and skywalk
---

They say the best way to conquer phobias is to face your fears head-on. Bringing your kids to Circle Green Park will allow them to nip it in the bud, or soar to great heights without even developing fear or uncertainty to begin with.
Spanning a whopping 3 storeys high, the climbing dome provides an unrivalled aerial view of the charming and very new residential area.
There's also a skywalk which is fully enclosed so you don't have to fret about teetering a little too close to the edge.
The playground is borne out of meticulous design and architecture such that ergonomic support structures are present every step of the way. Go forth and enjoy an adventure of epic proportions, where a spectacular view and rush of endorphins will be the reward.
P.S. There's also a pirate ship playground right beside this for younger kids!
Address: Woodlands Circle, Singapore 730736
Nearest MRT Station: Admiralty
Bus services: 913
---
6. Jurong Lake Gardens – forest adventure zone with water cove 
---

The recent opening of Jurong Lake Gardens was a cause for celebration among Westies, who now have a sprawling paradise to flock to whenever they need a good dose of nature. Besides being an ideal spot to picnic and paktor, the park also has a log-themed adventure zone named Forest Ramble.
This uber scenic park offers unblocked views of Chinese Garden as well as Japanese Garden, where you can marvel at beautiful oriental architecture while swaying on hammocks by the river. What a way to spend an idyllic afternoon!
Cool off afterwards and dip your toes in the water over at the Clusia Cove. The eco-pond is fitted with cutting-edge cleansing and disinfection systems, meaning you can have full peace of mind as your precious child splashes about.
Address: 104 Yuan Ching Road, Singapore 618665
Nearest MRT Station: Lakeside MRT
Bus services: 49, 154
---
7. Admiralty Park – playground with 26 slides & roller tracks
---

If slides were your undisputable favourite aspect of playgrounds as a kid, the upgraded offerings at Admiralty Park are sure to tickle your fancy.
The playground is teeming with slides in different shapes and sizes, including a pair of mega-long metallic barrel slides that look like futuristic portals. These are the longest in Singapore, too, and you'll be sliding down at super high speeds for maximum thrills.
Make a beeline for the roller slide tracks, measuring up to 36 metres long. Zipping down is an exhilarating ride, but it also had us chuckling over how the feeling was akin to getting transported along a high-speed conveyor belt. That's one sensation we never knew would be so thrilling!
Address: 31 Riverside Road, Singapore 739087
Nearest MRT Station: Woodlands
Bus services: 903, 903M
---
8. Marine Cove – beachside playground with numerous mini zones
---

Easties are known to flock to Marine Cove on the regular, and for good reason! It makes for the perfect setting to soak up chilled-out beach vibes, and the vast play area allows little ones to frolic about and get some vitamin D while they're at it. 

A boulder course for you to hop and prance from one step to the other!

Carnival-style mirrors for hilarious warped illusions
Another major plus point: The playground is within view from an entire row of eateries, including a fast food restaurant, cafe and local cuisine stall. That means mums and dads can kick back and fuel up or enjoy a cuppa without worrying about their children's whereabouts.
Address: 1000 East Coast Parkway, Singapore 449876
Nearest MRT Station: Eunos
Bus services: 401 (Operates only on weekends & PH)
---
Unique and photogenic playgrounds in Singapore
---
Whether it's a go-out-and-explore weekend or a stress-reliever after work or school for you, these playgrounds provide a temporary break from the hustle and bustle of life. 
Soar to the skies on a swing set or feel your troubles fly past you as you zip down a slide; a good playtime session will do more wonders in uplifting your mood than staring at a computer screen.
---
Keep up with the town's latest happenings at Kampung Sembawang
---

Image credit: Kampung Sembawang
Most of these playgrounds can be found in the North, which is hardly a surprise as the region is big on promoting family bonding and fun in the sun. For more activity ideas and places to check out with your loved ones, make sure to follow Kampung Sembawang on Facebook and read our other North-side guides, including family hangouts, KTV spots and tze char restaurants.
---
This post was brought to you by Kampung Sembawang.
Photography by Faith Toh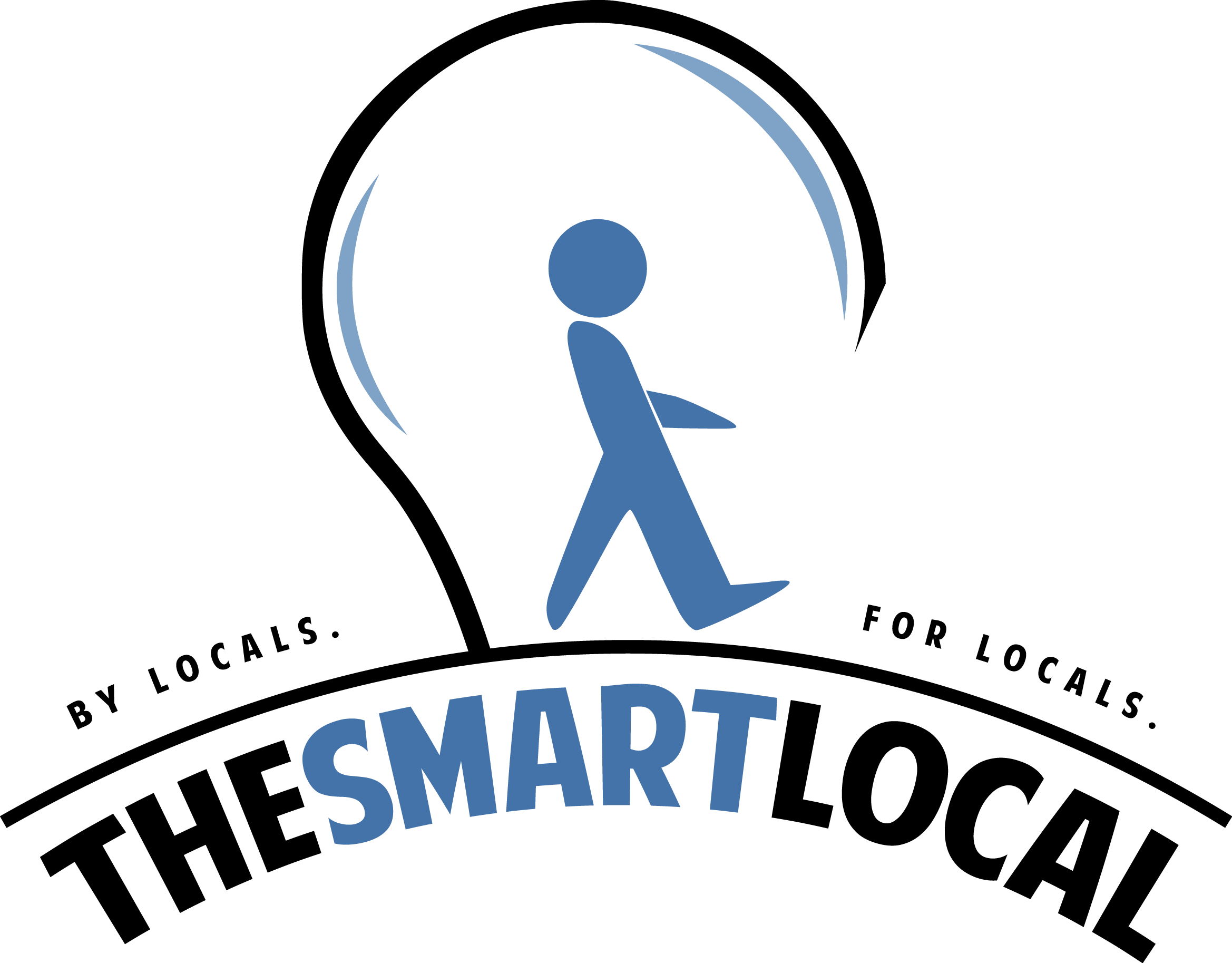 Drop us your email so you won't miss the latest news.