KTV spots in North Singapore
---
Whether or not your vocal prowess can rival that of JJ Lin and Ariana Grande, a hearty round of karaoke never fails to melt all the stress away and bring a surge of dopamine to the brain. We've scoured the region for 7 Northside places to sing karaoke, so that Northies need not trek all the way to town just to belt out their favourite tunes.
From bargain prices and convenient locations to trendy karaoke lounges in hidden spots, even non-Northies will have plenty of reasons to swing by for a KTV session. 
---
1. Playlist KTV at Sembawang CC – from $3.20/hour
---
All it took was one trip to Playlist KTV at Sembawang CC for us to wish we were Northsiders. 
A soundproofed room for you to act out your fantasies of singing in a professional recording studio
The community club is right next to a residential area, so imagine what it must be like for people in this neighbourhood to be able to have impromptu karaoke sessions a literal stone's throw away. 
Playlist KTV does away with traditional song selection systems and uses a wifi-connected mobile platform instead. All you have to do is connect to the unique wifi code in each room, and you'll be able to customise your playlist. The tracks you choose can even be synced across other Playlist KTV outlets, or accessed again on subsequent visits. 
The warm and friendly service from this family-run business made us feel very at home. On top of that, Playlist KTV is open till 2AM on Fridays and Saturdays, but fret not if you're struck with a case of late-night hunger pangs. The well-stocked pantry has beverages, tidbits and instant noodles galore. 
Karaoke rates: $3.50/pax for 1 hour or $9.50/pax for 3 hours during Happy Hour periods (Mon – Fri, 1PM-6PM)
Click here for full list of prices 
Playlist KTV – Sembawang Community Club
Address: 2125 Sembawang Road, #02-13 Sembawang CC, Singapore 758528
Click here for full list of outlets
Opening hours: 1PM-1AM, Daily
Telephone: 8686 6617
Website
---
2. Party World KTV at Woodlands Civic Centre – from $6/hour
---
Party World KTV is the place to go if you want to channel your inner diva. The luxe furnishings and premium facilities will undoubtedly make you feel like a million bucks.
Setting foot within the Woodlands Civic Centre outlet made me wonder, am I in the hallway of a boutique hotel right now? 
Each guest is entitled to a complimentary drink. The choices range from the standard fizzy drinks and fruit juices to special home-brewed concoctions. We went with a warm chrysanthemum tea to soothe our vocal cords for the workout that's bound to ensue.
PSA for Mandopop fans, Party World KTV has an impressive array of Chinese hits both past and present. Everyone in your squad is sure to be able to find whatever little-known ditty they've had stuck in their head since a bygone era.
Karaoke rates: $12/pax for 2 hours during Happy Hour periods (Mon – Fri, before 8PM)
Click here for full list of prices
Party World KTV – Woodlands Civic Centre
Address: 900 South Woodlands Drive, #06-10 Woodlands Civic Centre, Singapore 730900
Click here for full list of outlets
Opening hours: 3PM-2AM, Daily
Telephone: 6760 5500 / 6760 5501
Website
---
3. HomeTeamNS Sembawang Clubhouse – from $10/hour
---
The HomeTeamNS Sembawang Clubhouse is home to a bevy of activities, from a 24-hour prawning site to a mahjong room with an automated shuffling table. Tucked behind the sprawling lap pool, the karaoke rooms are certainly a hidden treasure find. 
Something about the purple-painted walls and hip blue locker cabinets make the room feel less conventional than most KTV chains. If anything, we felt like we were letting loose within a close friend's cosy abode.
Side note, the adorable plush cushions totally stole our hearts. They're great for cuddling, and as props for a selfie or two to document your day out.
Karaoke rates: $10/hr (Mon – Thur), $14/hr (Fri – Sun, eve of PH, PH & school holidays). Room fits 4-6 pax.
Last payment for bookings to be made by 8.30PM at the reception counter. Bookings only confirmed upon payment.
HomeTeamNS Sembawang Clubhouse
Address: 301 Canberra Road, Singapore 759774
Opening hours: 12PM-2AM
Telephone: 6708 6670
Website
---
4. 3O1 Bar & Kitchen – from $5/pax
---
Right beside the HomeTeamNS Sembawang Clubhouse is 3O1 Bar & Kitchen, which has a karaoke corner on the bar's second floor. 
To gain access to the mic, all you have to do is purchase one beverage for every guest present in the group. Drinks start from $5, so you can essentially sing till the cows come home for that ultra-affordable price. 
Do keep in mind that the track selection is open to all guests – including the ones playing pool or just lounging around – so you may have to wait a couple of songs before it gets to your personal picks of the day.
We also advise heading down with those of your mates who aren't shy to put up a rockin' performance. The space is public and unenclosed to the rest of the bar, and it wouldn't make much sense for bashful visitors to sit out of the singing sesh as they'll have to spend money on the drinks anyway. 
Karaoke rates: To gain access to KTV facilities, guests have to order minimum 1 beverage per pax. Prices start from $5 per drink.
3O1 Bar & Kitchen
Address: 301 Canberra Road, Singapore 759774
Opening hours: Mon – Thur 5PM-1AM | Fri & Sat 5PM-2AM | Sun 5PM-12AM
Telephone: 6755 9301
Website
---
5. Oldies Karaoke Lounge – from $7.80/pax
---
Upon hearing the name, I initially thought that the song selection at Oldies Karaoke Lounge would be limited to 70s Mandarin ballads that my grandparents always listen to on 95.8FM. 
Imagine my amazement when I stepped in to discover a swanky bar with a pool table, dart boards and a hip playlist of chart-toppers in various languages. 
Similar to 3O1 Bar & Kitchen, guests get multiple turns on the mic simply by ordering a drink. The cheapest beverages on the menu are soft drinks going for $7.80 a glass. Pretty steep for Coke and Sprite, but just think of it as an affordable price to pay for a memorable night out with activities aplenty.
Bonus points for the fact that it's sandwiched between a row of nondescript auto garages and servicing workshops. It's like stumbling upon a secret hipster hangout! 
Karaoke rates: To gain access to KTV facilities, guests have to order minimum 1 beverage per pax. Prices start from $7.80 per drink.
Oldies Karaoke Lounge
Address: 365 Sembawang Road, Singapore 758380
Opening hours: Sun – Thur 5PM-1AM | Fri & Sat 5PM-2AM
Telephone: 6257 7798
Website
---
6. Teo Heng KTV Studio at Sembawang Shopping Centre – from $8/hour
---
From the catchy jingle on its TV commercials to the cute penguin mascot, Teo Heng KTV Studio has been regarded as one of the karaoke go-tos across generations. 
Founded in 1989, Teo Heng is known for its family-friendly settings and convenient locations. We love that there's an outlet situated within Sembawang Shopping Centre, making it quick and easy to pop over after a meal or before a grocery run. 
They're also known for their high-quality tech systems. Each room is equipped with a charging station to dock microphones before new guests enter, so you'll never have to deal with dwindling battery levels here.
Phone-charging stations are available in each room so you can IG-story your Grammy-worthy performances
If you're feeling peckish, there's an assortment of snacks from ice cream cups to salted egg fish skin. Ooh, fancy!
Karaoke rates: $8/hour onwards for a small room (4 pax), $10/hour onwards for a medium room (6 pax), $12/hour onwards for a large room (10 pax)
Click here for full list of prices
Teo Heng KTV Studio – Sembawang Shopping Centre
Address: 604 Sembawang Road, #B1-21 Sembawang Shopping Centre, Singapore 758459
Click here for full list of outlets
Opening hours: Mon – Fri 1PM-1AM | Sat 12PM-2AM | Sun & PH 12PM-1AM | Eve of PH 1PM-2AM
Telephone: 6484 4383
Website
---
7. Happy Crystal KTV Lounge – from $50 for drinks and karaoke access
---
Happy Crystal KTV Lounge is a little unique from the rest of the karaoke bars we've featured as their barriers to entry are rather specific. The only two choices are a tower of beer for $80, or a bucket of beer bottles for $50. 
Considering either of these options can be split among multiple people, the cost can get divided to a pretty low final fee. And hey, free karaoke!
The beauty of Happy Crystal is that guests have a choice between putting on a show in the public barstool area or adjourning to cosy private rooms. There's absolutely no difference in price, which was a shocker after we realised how premium and cushy the KTV suites were.
It's also situated along a stretch of eateries, including a K-BBQ restaurant and Chong Pang nasi lemak outlet. No lack of options for a scrumptious pre-drink meal!
Karaoke rates: To gain access to KTV facilities, guests have to order minimum 1 beer tower ($80) or 1 beer bucket ($50) per group
Happy Crystal KTV Lounge
Address: 437 Sembawang Road, Singapore 758399
Opening hours: Sun – Thur 6PM-1AM | Fri & Sat 6PM-2AM
Telephone: 6852 1094
Website
---
Affordable karaoke places in the North
---
There you have it, a plethora of KTV spots in Singapore's Northern region to suit all sorts of tastes and occasions. Be it a casual afternoon stress reliever or a group gathering to sing and jive to special celebrations, these places also guarantee that you won't burn a hole in your pocket with sky-high prices. 
Bookmark this list for reliable favourites and new discoveries alike. Northies can now jio their buddies from across the island, and they'll all flock here without complaint. 
---
Keep up with the town's latest happenings at Kampung Sembawang
---
Image credit: Kampung Sembawang
For those who haven't heard, the Northside is brimming with things to do, see and eat. To stay privy to all the newest developments within the community, make sure to follow Kampung Sembawang on Facebook to receive a steady stream of updates right on your newsfeed.
---
This post was brought to you by Kampung Sembawang. 
Photography by: Pichan Cruz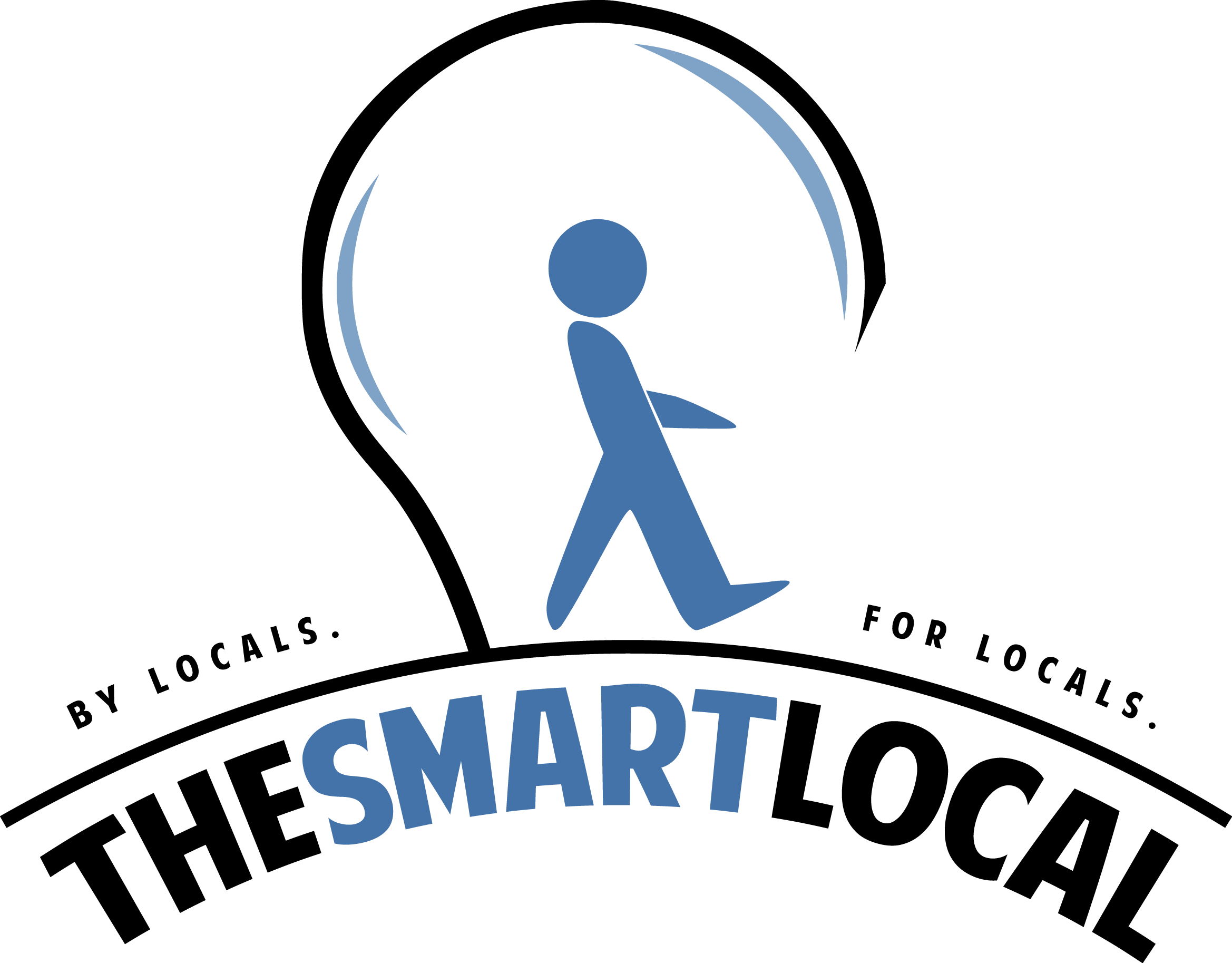 Drop us your email so you won't miss the latest news.