Scenic places in Iceland
Getting to Iceland from Singapore can take you a good 20 hours or so, but don't let that faze you because Iceland is well worth the time. There, the stuff of your Geography textbooks comes to life – you can see waterfalls, canyons, basalt columns, and lava fields all in a day, easily covered with a road trip.
Long drives can get draining, but in Iceland, the drives are highlights themselves. For starters, expect to free-roaming horses everywhere – and it's almost certain that you'd be able to get out of your car to get up close and personal with those sweet, gentle creatures.
If you're new to Iceland just like I was, planning a road trip might get a little confusing and daunting. To aid you along, here are 10 beautiful nature spots in Iceland listed in order from East to West, along with directions on how to get there – all based on firsthand experience.
For more Europe travel guides, check out our articles here:
1. Thingvellir National Park – frozen waterfalls and gorges for snorkelling
Thingvellir (spelt Þingvellir in Icelandic) is an all-time favourite for both locals and tourists alike. It has become one of the most important historical sites in Iceland after being the location of the ancient parliament of the Viking settlers in the 10th century.
Frozen waterfall along the walking trail of Thingvellir National Park
Apart from its special history, Thingvellir holds some of the most unique geological spectacles, such as Silfra Gorge – possibly the coolest place to snorkel or dive in, because you get to swim right in between two continental plates at once (the North American and Eurasian).
Image credit: Scott Fitzsimmons
If you would rather stay on land, make sure you see Lake Thingvallavatn, the largest natural lake in Iceland.
There are also stunning waterfalls like the 20m high Oxara Waterfall, and the gorgeous Nikulasargja Gorge, otherwise known as the "Money Gorge" because it is a tradition to toss coins in and make a wish.
Oxara waterfall
Image credit: @elizazajaja
Getting there: Take Road Nr. 1 out of Reykjavík towards Mosfellsbær. Then take the first exit to the right at the roundabout onto Road Nr. 36, which will lead you straight to Thingvellir.
GPS: 64° 15,327'N, 21° 7,691'W
2. Landmannalaugar – for easy hikes and natural hot springs
Image credit: @locarl
Definitely topping the list of "underrated places in Iceland" is Landmannalaugar, a hidden treasure off the beaten path. Landmannalaugar is situated right in the heart of the southern highlands of Iceland, and not only is one of the best places for hiking, but is also home to natural hot spring baths.
Image credit: In A Faraway Land
If you're keen on doing a hike, one popular choice would be up Bláhnjúkur Mountain, translated as "Blue Peak". The 5km can easily be done in 3-4 hours – excluding the countless photo stops you'll be taking. From the top, you'll get a 360 degree view of the vast highlands and the Laughahraun Lava field.
The hiking trail is a loop, so you can continue down the ridge line and eventually end up back at your original spot. While the terrain can be very sandy, the trail is extremely well-maintained and easy to follow!
Image credit: @angeliquelini
Getting there: Nothing good comes easy – planning a visit to Landmannalaugar isn't as straightforward as typing in the GPS coordinates as the roads there are not paved. But the hard work will be well worth it.
There are 3 main roads that lead to Landmannalaugar, and the easiest and naturally most popular one is F208 from the North. It is imperative that you hit the road on a four-wheel-drive, and ensure that your rented car is allowed to take on F-roads (i.e. rocky, steep and/or muddy roads).
3. Kirkjufell – most photographed mountain in Iceland
Image credit: @landonarnoldphotography
Located near the town Grundarfjörður is purportedly the most photographed mountain in Iceland, the 463-metre tall Kirkjufell.
There a couple of popular angles to choose from to get a perfect picture of this beauty. The first one is on the left side of the main road, with the beautiful Kirkjufellsfoss Waterfall taking centre stage as the foreground.
Image credit: @evolumina
The other one is on the opposite side of the main road, where you can get an incredible symmetrical reflection of the mountain from the small lake in front of it.
Image credit: @robertbye
Of course, there is more to visiting this beloved mountain than just taking photos. Kirkjufell also has a lovely flat walking trail around it, as well as a steep climb up to the top for those who are up for some challenge.
Getting there: The mountain is located extremely close to Grundarfjörður town, where there will be plenty of signs leading you straight to the Kirkjufell.
GPS: N64° 56′ 26.604″ W23° 18′ 22.653″
4. Gullfoss Waterfall – rare waterfall that plunges underground
Gullfoss Waterfall is one of the rare waterfalls that plunges underground – which makes it one of the few waterfalls that can be viewed from above!
There are many viewpoints to admire Gullfoss Waterfall from, each giving you a different perspective. That said, while Gullfoss Waterfall is open all year round, certain viewpoints are not accessible during off-season periods like Winter. The safest and most well-maintained viewpoint would be from the Gullfoss Visitor Center, where there are even steps that will lead you to a lower and clearer vantage point.
Image credit: @griffinlamb
Getting there: Gullfoss, Gullfoss Parking, Gullfossi, Iceland
GPS: 64.3271° N, 20.1199° W
5. Reynisfjara Black Sand Beach – shores of black stone instead of sand
Out with the basic white-sand beaches, and in with the stunning black sand beach of Iceland – Reynisfjara. The beach is made up of small black stones created from when lava collided with the Atlantic Ocean. So while it is not a place for sun-tanning, it's still an extraordinary sight to behold.
Reynisfjara is home to legendary 340 metre-high hexagonal basalt columns referred to as Reynisfjell.
Image credit: The World Pursuit
You'll also notice that there are sea stacks – which are basically vertical rock formations -towering out of the ocean at 66 metres tall. These sea stacks are called Reynisdrangar. Icelandic folklore has it that the two sea stacks (seen below) were once trolls trying to steal a large ship from the ocean.
Getting there: Reynisfjara is an easy 2.5 hour drive away from Reykjavík that follows the Ring Road. When you are close enough, there will be a sign on the main road that is impossible to miss.
GPS: N63° 24′ 10.512″ W19° 2′ 36.422″
6. Dyrhólaey Arch – puffin-spotting area
Dyrhólaey (which literally means "door-hole") is a naturally formed 120-metre high promontory that got its name from the huge arch formed through sea erosion. The hole is so massive that big boats can actually sail through during low tide!
The best view of Dyrhólaey is from its lighthouse, where you will be greeted by breathtaking views in all directions. For starters, you will see the south coast and a beautiful sweeping coastline with stretches all the way to Reykjavik, the capital of Iceland.
Dyrhólaey Lighthouse
Image credit: @superfex
Fun fact: During summer, Dyrhólaey is a bird sanctuary. If you're lucky, you might see some cute puffins, and even the mating and breeding behaviours of certain birds.
Image credit: @opiu
Getting there: Dyrhólaey is situated along the Ring Road as well. Take the Ring Road eastward, followed by a turn into Road Nr. 218. At the end of this road, you can drive up all the way the hill and arrive at the Dyrhólaey Lighthouse.
GPS: 63°24′10.1″N19°07′51.4″W
7. Skógafoss – massive waterfall with frequent rainbows
Skógafoss is one of the biggest waterfalls in Iceland, dropping from a towering height of 60 metres. And if you Google it, you're likely to find countless photos with rainbows – like the one below. Yes, these rainbows are completely visible to the naked eye. You can also walk right up to the waterfall, but prepare to get drenched!
Legend has it that you can find a chest filled with gold and treasures behind Skógafoss waterfall. It is said that a viking settler of the 900s hid it there, and the first man who successfully gets past the waterfall will supposedly find the precious treasures.
If you're game for an extra challenge, try climbing the 500 odd steps to the top of the waterfall to admire it from above. From there, you'll even be able to see where the waterfall meets the ocean. But beware, the climb can get slippery during winter, and is certainly not for the faint-hearted!
Getting there: Skógafoss is a 2 hour drive from Reykjavík and is also situated along the Ring Road. Follow the Ring Road eastwards from Reykjavík and signs will direct right to the waterfall.
GPS: N63° 31′ 54.500″ W19° 30′ 43.187″
8. Fjaðrárgljúfur Canyon – easy hiking paths with a waterfall at the end
Fjaðrárgljúfur Canyon is less commonly talked about among travellers – perhaps partly due to its unpronounceable name – but don't let this hidden gem pass you by.
Fjaðrárgljúfur Canyon is 100 metres deep and 2 kilometers long, with the river Fjaðrá running through it. It's worthy to note that this majestic canyon was formed by erosion from glacial water some 9000 years ago! There is also a well-paved hiking path, suitable for everyone both young and old, which will duly reward you with a view of the gorgeous waterfall and canyon at the end.
Getting there: The Canyon is not far from the Ring Road. Watch out for signs that lead you to Road Nr. 206. The drive there is equally beautiful, and not difficult as the route mostly consists of well-maintained flat gravel roads.
GPS: N63° 46′ 16.026″ W18° 10′ 19.506″
9. Jökulsárlón Glacier Lagoon – icebergs as big as your HDB unit
---
Jökulsárlón Glacier Lagoon is by far one of the most spectacular natural wonders of Iceland. Here, you'll see huge icebergs that have broken off from the largest ice cap in Europe – Vatnajökull. And when we say huge, we mean as-big-as-a-HDB-unit kind of huge.
Image credit: Iceland Unlimited
You may even encounter some adorable seals – all thanks to the fish that live in the lagoon, which the seals prey on for food.
If you fancy a little more adventure, there are many 30-40 minute guided boat tours available, which allow you to sail among the thousand-year-old icebergs. Information on the different companies offering the boat tours (with varying durations and prices) can be found readily with a quick Google search.
Getting there: Jökulsárlón is impossible to miss as it is on the main road between Skaftefell and Höfn along the Ring Road, Road Nr. 1.
GPS: 64°04′13″N 16°12′42″W
10. Gatklettur – natural stone bridge over water
Image credit: @antoinejans
The natural bridge that is Gatklettur is for all the daredevils out there. Formed from wave erosion, this arch is located in Anarstapi, a village in the south of the Snæfellsnes Peninsula. Rest assured, the stone bridge is relatively wide and easy to step on.
Gatklettur is less frequented by tourists, so there's a decent chance you'll get it all to yourself!
Image credit: @maksym_alex
Apart from being home to Gatklettur, Anarstapi also sits on the cusp of the Snæfellsjökull National Park, where you can find spectacular glaciers and volcanoes.
Getting there: The most common way to get to Gatklettur is to hike along the coast from Anarstapi. The trail is about 5km long, and should take about 2 hours with its flat terrain.
GPS: N64° 45′ 44.973″ W23° 37′ 39.103″
Road tripping in Iceland
When it comes to road trips, Iceland is in a league of its own – there's simply nowhere else you get to drive through so many mountain ranges, fjords, volcanic ash fields. The above places are all easy to get to, but if you do need help, the locals are some of the friendliest people around and speak good English too.
While traipsing around in pursuit of the best shots to share on social media, it's important to respect nature and behave responsibly. Do not trespass areas closed to tourists or feed wild animals. In many of the locations listed above, it is common to see signs such as "Area Closed!". These signs are there not just to protect you, but also to protect and restore strained paths that have been destroyed by mass tourism.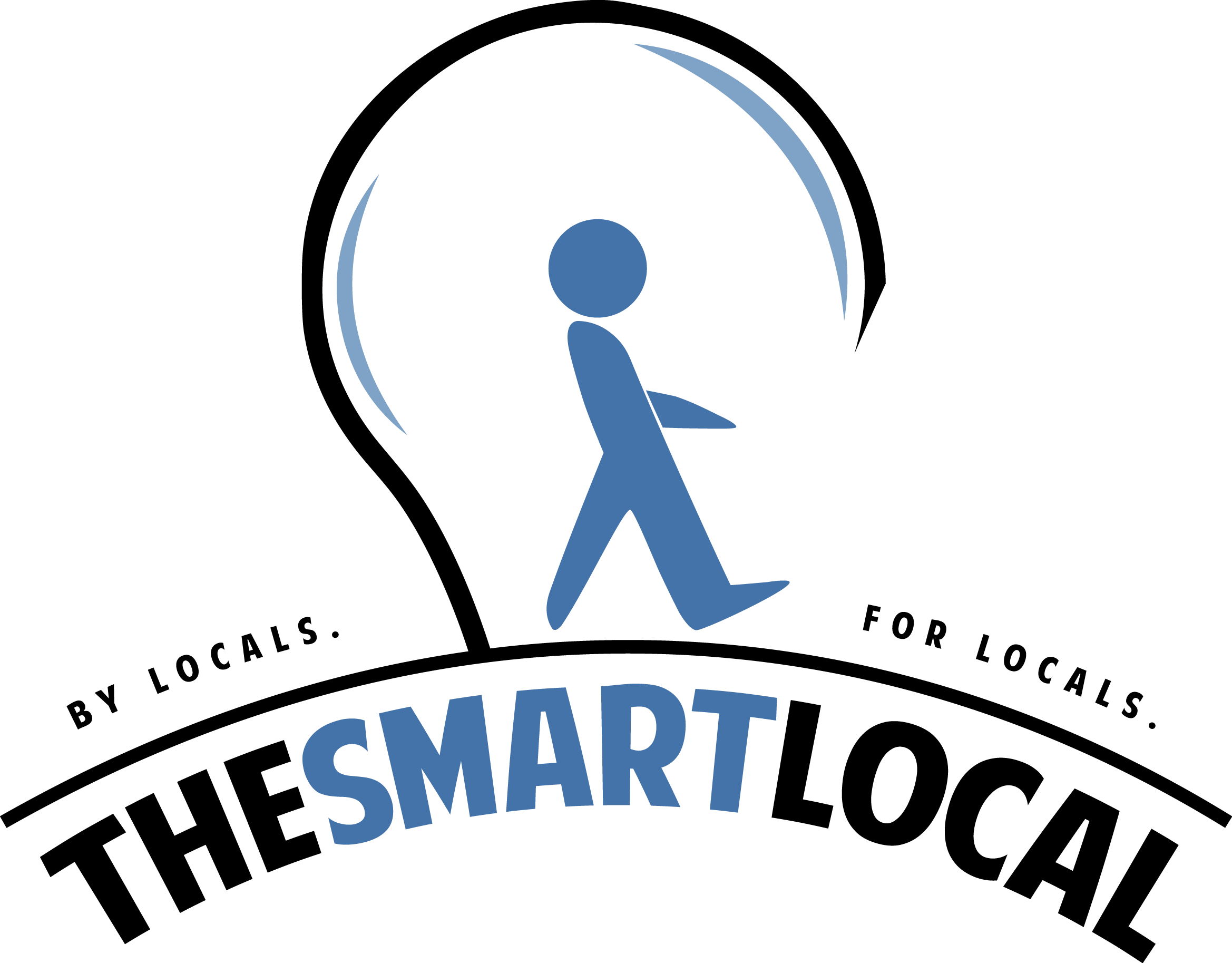 Drop us your email so you won't miss the latest news.