Road tripping in Croatia
Image credit: K is for Kani
Game of Thrones filming locations aside, Croatia is perhaps one of the most beautiful countries in the world. It's got the best of everything, from scenery to history and outdoor activities, and not forgetting, delicious seafood. It's no wonder that it's at the top of many travel bucket lists.
Croatia can be covered easily through a road trip from one end to the other, and here are 10 destinations you shouldn't miss along the way.
1. Be mesmerised by the glowing Blue Cave with clear waters
This might seem unbelievable, but the Blue Cave is a natural wonder. The limestone cave's blue neon glow comes about because it reflects the sun's beams that penetrate it through a tiny opening underwater.
Thanks to the crystal clear water, you'll also get the chance to view the marine life all around, right down to the very bottom of the cave.
Getting there: The best and easiest way to visit it is through a full-day boat tour from Split, which will also bring you to other islands
2. Drop by Hvar Island for nightlife, beaches, and a fortress hike
Image credit: K is for Kani
Hvar is just about the most popular destination in Croatia, and for good reason. This charming small town has everything you'll want in a holiday – nightlife, cultural attractions, boat excursions, sandy beaches – there's something for everyone!
Image credit: @marubunnie
You can head to Dubovica Bay for a private escapade to the beach in the day, then visit Hvar Town at night where there are countless bars for dinner and drinks with your friends.
For a stunning view of the town and the sea, hike up to the Fortica (fortress), the highest point of Hvar Island. The 15-minute hike is suitable for anyone, so you don't have to worry about aching feet.
Getting there: From Split, there are many ways of getting to Hvar Island including ferry, train or bus. More information can be found here.
3. Listen to the calming Sea Organ by the waters of Zadar
If you think the sounds of crashing waves is therapeutic, then wait till you get to hear Morske Orgulje, or the Sea Organ, in Zadar – a natural musical instrument of 35 pipes carved into a set of steps by the waters.
As waves crash onto the steps, they push air through the channels and out whistle-holes above, creating random harmonic sounds that become a calming song that is different each time.
Image credit: The Real Croatia
The best time to head to the melodious Sea Organ is at sunset, where the scenery is at its most spectacular.
Getting there: The Sea Organ is located at the coast of Zadar's Old Town. There are signs everywhere pointing you towards it, so rest assured you won't get lost.
4. Stroll through the peaceful forest of Plitvice Lakes National Park
Image credit: Pascal Habermann
With over 90 gushing waterfalls and crystal blue waters from 16 interconnected lakes, Plitvice Lakes National Park is the definition of dreamy. The park is laced by plank walkways, so you can have a stroll through the forest accompanied by the peaceful rippling of water. There are also various lookout points where you can stop to take a break and admire the breaktaking view.
Image credit: Dominik Lange
For the more adventurous ones, there are 8 different hiking trails that you can complete in as little as 2 hours to a whopping 8 hours. But if you'd prefer to explore in a more relaxed manner, there are bus services that can bring you around the park as well.
Getting there: The park is on most Croatia bus-tour itineraries. It's possible to get there by public bus – you can book your bus seat online via Bus Croatia. Buses run frequently from all large cities and stop at Entrance 1 and Entrance 2. However, it's easier by car.
Website

5. Recreate Game of Thrones scenes in Dubrovnik's Old Town
If you're a Game of Thrones superfan, you'll know that it was filmed in Dubrovnik. Relive memorable scenes from the series by going on a GoT walking tour that will bring you through the various filming spots in Old City.
Through the tour, you'll get to know more about the fictional city of King's Landing and Dubrovnik's UNESCO-listed Old Town.
Image credit: Viator
You'll also be given the time to re-create your favourite scenes at the iconic spots!
Image credit: Infotourism
Getting there: The local tour companies offering these tours are located at the same area as the sea kayaking ones in Dubrovnik's Old Town. Again, the same tip applies – read the companies' reviews online!
6. Enjoy the healing mud at Queen's Beach in Nin
Image credit: @mosbz_
While Croatia has tons of beaches, those with long stretches of sand and grassy dunes are uncommon there. Queen's Beach is one of those rare sandy beaches, and from the shore, you'll get treated to a magnificent view of Mount Velebit in the distance – a different sort of backdrop compared to what you'd find at most beaches.
Queen's Beach in Nin, Croatia, with Mount Velebit in the horizon
With a coffee and snack bars and volleyball courts, Queen's Beach is perfect for a laid-back day out with family or friends. Spread out a picnic mat under one of the umbrellas there and lounge your afternoon away!
Image credit: @frau.porzellan
This beach is also the largest site of a healing Peloid mud in Croatia, which is said to be able to soothe the skin and treat arthritis – so don't be surprised if you see many people covered in black mud there.
Getting there: From Zadar, there are numerous bus services that every hour to bring you straight to Nin. You can get tickets from either here or here
Website
7. Kayak through the Adriatic Sea and cliff jump at Dubrovnik
If you love being outdoors and exploring seaside, nature and history all at once, sea kayaking at Dubrovnik is a must. With plenty of sea kayaking tours to choose from, you'll be led on an adventure with amazing views of the City Walls, Lokrum Island and hidden caves – and you can count on the local guide to teach you things about Croatia you wouldn't get to learn otherwise. You'll also get the chance to snorkel and sunbathe at a beach cave!
And for those looking for an adrenaline rush, here's the icing on the cake – you'll get to cliff jump too!
Image credit: Alex
Tip: Tour companies organise multiple tours through the day, but you'll notice that one particular timing is slightly more expensive than the others (around S$5.40 more), and that's because it's a sunset sea kayaking tour. If you can spare the cash, go for it – the view will be breathtaking.
Getting there: There are many local tour companies in Dubrovnik Old Town that offer sea kayaking. Just be sure to read reviews of the companies before deciding on which one you want to go with.
8. Climb Marjan Hill's many trails for the best views of Split
Image credit: Wunderscapes Travel
Marjan Hill in Split is often referred to as the "lungs of the city" because of its vast flora and fauna. Right in the city center, the hill with its numerous trails is one of the most popular places to get away from the bustling city, and for incredible views of Split.
Image credit: Happy Spooner
One tip is to hike to the peak (Telegrin) around 45 minutes before sunset – you'd be able to get gorgeous views, and also catch the breathtaking sunset.
Getting there: The foot of Marjan Hill is just a 5-minute walk from the main Old Town of Split. You can also take public bus line 12 to get right to the hill.
9. Swim in the cool waters of Krka Waterfalls
The Krka Waterfalls are right in the heart of Krka National Park, and are an amazing sight to behold. While there are waterfalls in Plitvice too, you can actually swim at the ones here. The clear cold waters are sure to set your skin tingling, especially in the Summer heat.
Image credit: The Blonde Abroad
After having your fix in the waters, you venture through the easy trails that will bring you through the National Park.
Image credit: Hannah Murter
Tip: Ticket prices differ for different coverages of the park, so be sure to check the Krka NP tickets page out to plan your trip and save a little.
Getting there: The best way from Split would be by bus from the Split bus station – this will take about 1.5h. During Summer, there are also direct buses from Dubrovnik or Sibenik.
10. Relax at the 2 lakes in National Park Mljet
Mljet is home National Park Mljet, one of the 8 national parks of Croatia. It's got two beautiful saltwater lakes – the Large Lake (Veliko) and Small Lake (Malo Jezero). The former lake is particularly special because there is an island right in the middle of it, where a monastery, now cafe, used to sit.
Image credit: NP Mljet
The lakes are perfect for swimming and kayaking among the rich wildlife, vast greenery and clear blue waters.
If you're not one to swim, the park is also filled with benches and trees so that you can enjoy a book or simply people-watch under the cool shade.
Getting there: There are daily ferry services directly from Dubrovnik to Mljet Island, where you can purchase tickets to the National Park. A free shuttle service will bring you from the ticket office to the National Park.
Best places to visit in Croatia
The best time to visit Croatia is during Summer when you get to enjoy the sea and outdoors to their fullest – but take note that it's also the most expensive time of the year! Regardless, Croatia is beautiful throughout the year, so visiting this timelessly charming country anytime should definitely be on your travel bucket list.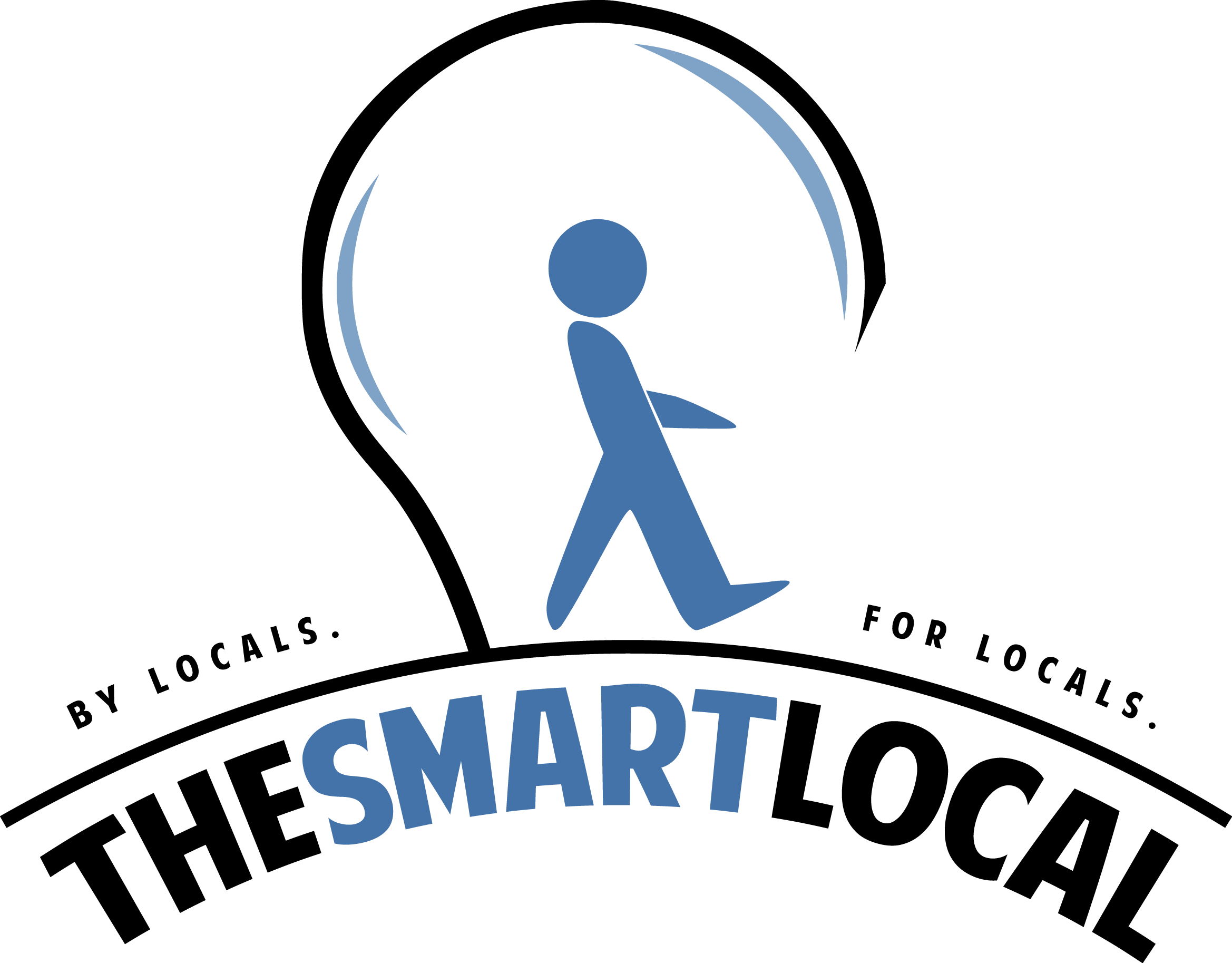 Drop us your email so you won't miss the latest news.