Budget travelling tips for Europe
Image adapted from: @laura_must_travel
With cobblestone alleys and postcard pretty views, everyone should make a trip around Europe at least once. And students, if you've been wanting to go but studies got in the way, start planning for a full-blown grad trip to soak up the rustic charm of Rome or the arts & culture scene of Paris – there's plenty to do and see.
But we all know that Europe doesn't come cheap, so here are 8 budgeting tips that'll get you all ready for a memorable Europe trip without emptying out your pockets.
– PRE-TRIP –
1. Sign up for an affordable roaming service
We can't go anywhere without internet these days – how else will we post IG stories of our travels? Don't go through the hassle of finding an affordable service provider when you can easily use the same SIM card and number you use at home. With roaming plans like Singtel's ReadyRoam, you'll stay connected across 56 destinations – including countries like Spain, the Netherlands, and Italy.
Starting from $12/GB, the plan is a much better alternative to your local SIM cards or Wi-Fi dongles. From the moment you arrive at the airport, you'll experience the convenience of a roaming plan – there's no need to scramble around looking for a data plan, worry about losing your original SIM card, or carry a bulky Wi-Fi dongle in your bag.
When travelling around Europe, simply pick the ReadyRoam 1GB 30 Days 56 Destinations plan ($35/GB). The same data plan covers you across multiple European countries for the entire trip. You'll be connected with Tier 1 network providers in Europe too, like Orange and Liberty Global.
ReadyRoam Network Lock also provides you with peace of mind as it keeps you connected to its preferred networks, protecting you against unintended pay-per-use data charges. Compared to buying individual SIM cards at every country you visit – the cost will add up! – or going with costly Wi-Fi dongles, this plan works perfectly for the traveller on a budget.
2. Book service apartments instead of hotels
A light-filled studio in Oslo, starting from $135/night. Image credit: Airbnb
Service apartments are the obvious choices when it comes to accommodation in Europe, especially when you're going with a big group of people. Fine, maybe there isn't room service but having a full-sized kitchen will put that problem to bed.
Hotels don't come cheap in Europe, and in cities like Paris and Oslo, you'll be paying hundreds of dollars for a tiny room.
In pricier cities, you can get an entire apartment to yourself in the heart of the city for around $100, from popular sites such as Booking.com and Airbnb. Compare that to the prices of hotels, where you'll have to squeeze into a cramped room that barely fits your luggage, let alone two people.
Bonus: A kitchen lets you cook your own meals so you wouldn't have to eat out all the time!
– DURING TRAVEL –
3. Use a Eurail pass if you're visiting multiple cities
Image credit: @eurail
If you're making your way through a handful of European cities, consider getting a Eurail Pass. Contrary to its name, it's valid for train and ferry, along with discounts for certain public transport services.
Let's say you're travelling to five or more countries, Eurail has a bunch of useful options depending on your itinerary. These are the total rates* to consider when travelling in a pair:
1€ ≈ SGD1.6
*Do note that the prices are correct as of May 2018.
**Rates are calculated at 15% discount for adults who travel together.
Image credit: @happy_wanderers101
Flexi pass options like 5 days within 1 month means you can travel for 5 days within the duration of a month – all you have to do is fill in your travel calendar by marking down the days you're travelling. Travel days don't have to be consecutive!
For stays longer than one month, find the full list of rates for the Global Pass here.
Bonus: If you're on a train journey that's longer than 7 hours, then opt for an overnight sleeper train to save on one night's accommodation. Popular trips like Vienna to Venice or Madrid to Lisbon are all roughly more than 7 hours, so book a sleeper, which is a private cabin with your own bathroom. Reservations have to be made early, and can be booked here.
4. Visit attractions during free entry days or with city passes
Image credit: @cuddiecarol
Of course you'll be making your way around Europe's attractions – but they don't come cheap. On a regular day, you can expect to pay €9 (~SGD14) for entry into the Louvre in Paris. Here's how you can save that money up to lug more souvenirs home:
Free entry days
Free entry to see Picasso's works in Barcelona. Image credit: @carlurob
Some museums have free entry on certain days. In the case of the Louvre, entrance is free on the first Sunday of every month as well as every Friday for those under 26 years old. Other museums that are free on the first Sunday include:
Barcelona's main museums, such as History Museum of Catalonia and Picasso Museum
Italy's state museums, including Rome, Florence, and Tuscany
Lisbon's museums, such as Chiado Museum and National Museum of Ancient Art
Paris' museums, such as the Louvre and Musee d'Orsay
Plan your trip accordingly, so if there's a museum you die-die must see, try to be there on the first Sunday of the month to walk in for free!
City Pass
Image credit: @kaliforniagypsy
If you're in a particular city for a couple of days, it might be wise to invest in a City Pass – especially since they give you free entry into major attractions. But only get a pass if you think you'll be visiting lots of attractions to get your money's worth. Here's a list of popular City Passes:
5. Use a multi-currency card to easily pay in different currencies
Image credit: @expertvagabond
Going around different European countries doesn't mean you'll always be paying in Euros. Countries like Italy, France, and Spain use the Euro but others like UK, Switzerland, and Norway have their own currencies. Instead of fumbling through your Pounds when you're searching for Euros, sign up for a Multi-Currency Account to easily pay in different currencies.
6. Make the most of student discounts
Image credit: @isicglobal
Make the most of your full-time student status and get your hands on an International Student Identity Card (ISIC). You'll be privy to a ton of discounts from all over the world, at just $25. The card can be used in various countries across Europe – including France, Spain, and Italy – to save up on dining, shopping, and even travel.
Perks include 20% off Avis car rental, 10% off selected restaurants, and 10% off selected accommodation. Once you're back from your Euro trip, you can use the same card in Singapore too.
Check out all the student discounts you can get when in Europe.
7. Look out for public transport deals
Image credit: @subwayparis
You'll be out and about plenty in Europe, and no matter how scenic it is, sometimes it's just not practical to walk everywhere. Keep a look out for transit cards that come with discounts – they're sometimes cheaper if you're a tourist or if you buy in bulk. Here are a few tips that'll save some moolah whether you're riding the tram, train, or bus.
Paris
Use the Paris Visite, an unlimited tourist pass for 1 to 5 days (€12 – €38.35 / ~SGD19 – 61)
If you prefer single journeys, opt for a carnet (10 tickets) – they're €1.90/single (~SGD3), €14.90/carnet (~SGD24)
Rome
Consider longer-length tickets, while one standard ticket for a single Metro ride is €1.50 (~SGD2.4):

24 hour ticket – €7 (~SGD11)
48 hour ticket – €12.50 (~SGD20)
72 hour ticket – €18 (~SGD29)
7 day ticket – €24 (~SGD38)
Madrid
Use the Abono Turistico de Transporte, a tourist ticket that's available from 1 to 7 days (€8.40 – €70.80, ~SGD13 – 113)
– BEFORE YOU LEAVE-
8. Claim VAT before you leave
Image credit: @mao_mao_yang
As tourists, there's no need for us to pay VAT (Value Added Tax) but it's slapped onto goods purchased in Europe so you'll need to claim a VAT Refund. VAT amounts vary across European countries but can reach up to a hefty 25% – so no matter what it takes, make sure you claim what's rightfully yours.
Here's a Guide to VAT Refund you can use to get your money back.
Image credit: @somgyang2
VAT refunds are so worth it that you're likely to be shopping up a storm in Europe. Save up even more by heading down to outlet malls for a good deal. Some of the more popular ones for designer brands include: The Mall in Florence, La Roca Village in Barcelona, and Bicester Village which is close to London.
There are generally two sales seasons across Europe – winter, around January and summer, around June.
Saving money in Europe with Singtel ReadyRoam
A trip to Europe doesn't have to be expensive with these money-saving tips – in fact, travelling with a $1k budget is possible. Whether it's using a Eurail pass or getting all your VAT refunds back, you can still save money while exploring Europe.
You'll also be saving time and money with Singtel's ReadyRoam 1GB 30 Days Plan – there's no need to purchase a new SIM card, swap to a new number, or lug around a separate Wi-Fi device. Singtel ReadyRoam is the widest multi-destination plan available in the market now, and comes in three options: 9 Destinations ($12/GB, U.P. $15/GB), 18 Destinations ($20/GB), and 56 Destinations ($35/GB).
With LTE roaming, you'll be able to access 4G networks all around Europe, with countries like Spain, Norway, and France. There aren't any pay-per-use data charges either since the plan protects you with the ReadyRoam Network Lock. Instead, once you've used up your 1GB, the stackable plan will automatically just add on another GB at the same price at your convenience.
With Singtel's ReadyRoam Plan, any inconvenience and hassle of staying connected will be the last thing on your mind – focus on Europe's charm instead!
---
This post was brought to you by Singtel.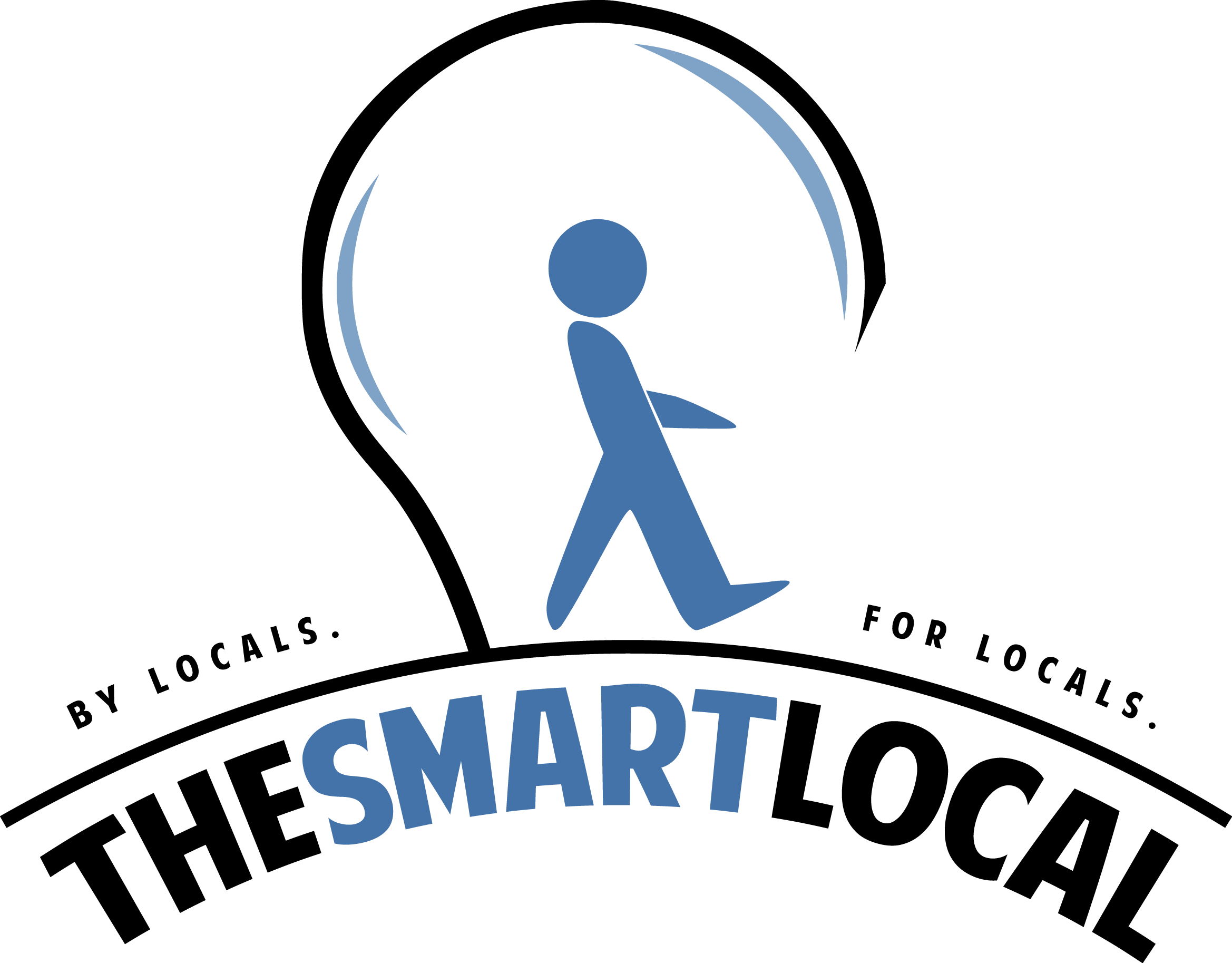 Drop us your email so you won't miss the latest news.