Travelling Europe As A Student
Written with Amanda Lee with photography by Audrey Lim and Christabel Chua.

It has always been our dream to travel across Europe, but the cost would scare us away. Our friends would come back regaling tales of crazy adventures in Europe. Like how they ate someone's discarded lunch for maximum hobo points. But more importantly, how a European trip would re-ignite that zest for life that years of mugging had robbed you of. We just came back from Europe with STA Travel and if there's just one thing we learned on our trip – they were right.
Travelling to Europe is way more affordable than most people think, even for students and not just the rich kids with four-figure allowances. It's something attainable, but you'll need to plan your trip carefully. And so we decided to write this guide for everyone out there who always had that dream to visit Europe. With this guide, you'll be able to experience the best of four amazing European cities, London, Paris, Amsterdam and Munich for under $1,000 or $3,000 – depending on your budget.
To write this, we made sure to vary our experience while travelling. We stayed at fancy pants boutique hotels and slept in cozy private train cabins inter-city. But we also roughed it out at dingy hostels and traveled across cities via public coaches – where powder and hair showers were the only baths we got. And we came back from our trip with two distinct ways to experience Europe, whatever your budget may be.
The savvy traveller has a bit more money to spend, but still doesn't spend excessively. They love seeing the historical sites, sampling the best food and travelling across cities in comfort. The backpacker is prepared to survive on bread, water fountains and rooms that smell like a soggy shoe. They wander around artsy neighbourhoods, browse the kitschiest thrift shops and go for walking tours round the city. And they love every minute of it.
Here's our guide to Europe for both the savvy traveller and backpacker.
Getting To Europe
We recommend flying to London and then moving downwards to explore the rest of Europe. You only ever need two currencies – £ Pounds (1 Pound = $2.13 SGD) and € Euros (1 Euro = $1.6 SGD). After London, you'll be done with Pounds and you'll just be using Euros for the remainder of your trip.
We started our journey by taking a connecting flight from Singapore via Emirates, that stopped over at Dubai for a few hours before heading over to London. Everything in Dubai was grand and big, from their more-spacious-than-changi terminals to their monstrous burgers at McDonalds and their Dubai-owned Emirates fleet – the biggest international carrier in the world.
The Emirates in-flight-entertainment has been ranked best in the world by Skytrax, every year since its inception in 2003. Having over 500 movies to choose from made our flight to Europe far more pleasant. There was even a game controller with its own monitor where you could choose over 50 video games. I challenged Christabel to tetris for awhile and lost badly (only cause I let her).
The best thing however, was the internet which they offered at a ridiculous $1 USD. Yes, we were Whatsapping with our loved ones and uploading pictures to Instagram before even touching down!
Tip: STA Travel has exclusive Emirates fares for students, teachers and under 31 year olds, whereby you simply pay a $99 deposit and not pay in full until 4 weeks before you fly, meaning you can lock in the best fare up to 10 months in advance and focus your attention to planning your trip! In fact, you could just plan your entire trip via STA before you leave – their rates are cheaper because of their travel partners and you'll be able to take care of all your planning in one place.
Getting Around Europe
You have two options. The first is buy a rail pass that gives you unlimited travel over a set number of days. You'll get to travel around Europe by train through over 50 different train companies. A Eurail Select pass starts at €168 and gives you 5 travel days across four cities. It has to be used within 2 months and there are a whole bunch of plans depending on where you're travelling to. Eurail passes need to be booked before you go, you can't buy them once you're in Europe and the benefit comes with the savings you'll gain. The other option is the more conventional way, buying tickets when you need them. Bus rides are always the cheapest – and the longest. Just note that tickets are far cheaper when booked in advance so purchase them online before your trip.
– Guide To London –
London holds special significance to us Singaporeans. We are all influenced to some extent by the laws, customs and even colonial architecture that originated here. And now, we were returning to where all of that started. A truly multicultural megalopolis where over 300 languages are spoken. It was familiar but different at the same time, like listening to an angmoh-version of "Home".
Yeap, we stole that and made it better!
Forget what you know about 'most expensive cities in the world' lists, London hands down tops it. You'll be reminded of that the moment you land and the cab driver tells you a ride into the city costs you $220 SGD. Your Singapore dollar is now worth just £0.40 cents.
But London is also the most gorgeous city you will see. Every street is postcard perfect and every building makes Raffles Hotel look like a tragically uncool cousin. The vibrant arts scene here is something Singapore can aspire to have in SG200 and that is being kind… But just be very careful or you'll end up overspending in this city.
Attractions
The fastest and most convenient way to see 'Tourist London' is on a hop-on, hop-off bus. Get the buses that come with lively tour guides who will keep you entertained as you weave through the most beautiful parts of the city.
We got our 24-hour, Big Bus London tickets from STA Travel for £28 ($62) which also came with tickets for the River Thames cruise. There are plenty of buses going round so you'll be able to hop-off at your convenience at the attractions and then hop-on again when you're done sight-seeing to continue along the route.
The buses go by all the major attractions like Buckingham Palace, Big Ben and Westminster Abbey. While visiting the parks and landmarks are free, going inside many of the attractions will incur a cost – a Madame Tussaud's and London Eye combo ticket is priced at £40 ($89 SGD). If you have to go inside one attraction, we recommend the historic Tower of London (£24.50) and seeing the Crown Jewels and armory there.
If you really must see your world-wonders, know that the Stonehenge tour (£76) will take a day. Go on the 11-hour tour that takes you to Windsor Castle, Bath and then finally to Stonehenge. My favourite on the tour was the magnificently opulent Windsor Castle, home of the British Royal Family for the last 900 years. If you've never being inside a castle before, this visit will re-define the word royalty for you.
For musical-lovers, choose a weekday or matinee showing and buy your tickets on day itself at box office for the best prices, or get yourself a London Pass from $110SGD, from STA Travel. This gives you FREE entrance into more than 50 top attractions, museums, historical buildings, tours and cruises. It also gives you discounted rates at many restaurants, West End theatres, and more.
Free Things To Do In London
For those on a budget, fret not, there are many great things to do in London for free. Museums are mostly free – check out the world famous Natural History Museum for super cool dinosaur skeletons, or visit the V&A to see those truly creepy Victorian dolls in real life. Check out this site and plan your itinerary!
You can also go to Platform 9 ¾ for a train ride to Hogwarts!
If you love exploring the city on foot, try a free walking tour, or visit one of the many markets. Buy fresh fruits and vegetables at Borough market, browse the little shops in Camden market or sift through the antiques at Portobello market – even if you don't spend a cent, the atmosphere and experience are worth it.
And since we're Singaporean, cheap shopping is a must. There are so many vintage shops in London – Absolute Vintage's clothes start at £1 and it's just one of many stores. TK Maxx is where you want to be to find designer labels at outlet prices and Primark is always a favourite for the cheapest clothes if you can handle the crowds!
Where to go for free:
Savvy traveller total for 3D2N: £69 (Big Bus + Tower of London Tickets)
Backpacker total for 3D2N: £30 (budget of £10 per day)
What To Eat In London
There's a popular steak place in Soho called Flat Iron – steaks go for just £10. They don't accept reservations so be prepared to queue, there is gold at the end of that rainbow.
After a long day of adventure, you deserve a nice, sit-down meal. So feel free to splurge on dinner! Although London is notorious for expensive food, you can still find plenty of options for less than £20.
In general, Asian food and Mediterranean quick bites are affordable. Or go for a tried and tested London staple – chicken tikka masala on the famous Brick Lane.
The backpacker lives on sandwiches – ingredients can be bought from supermarkets and eaten on-the-go. Head to your nearby Tesco the moment you check into your hostel. Breakfast may also be included in the price you're paying for a hostel, so don't miss that.
Cost of food:
Bread: £1
Dips, spreads and pastes: £1
Fruits: £0.50 per box
Vegetables: £1 salad bowl
Meat: £1.79 per 100g of ham
Water: £0.17 for 2L
Eating out: ~£20
Backpacker total for 3D2N: £50 (Two solid meals + bread the rest of the days)
Savvy traveller total for 3D2N: £120 (Three solid meals + sandwiches for lunch)
Getting Around in London
Travelling by private transport can be very pricey. As mentioned above, a 35km taxi ride from Gatwick airport to London cost us £99 ($220 SGD!). Generally taxis cost £18 – £28 for a 15 minute ride.
So be sure to get an Oyster card from STA Travel before you fly to avoid the hassle. An Oyster card is essentially their version of EZ-Link cards. Without an Oyster card, you'll be paying £4.80 instead of £2.30 for a single trip – more than double the price! Imagine paying $10+ SGD for a single MRT ride!
For the discerning traveller, trains aren't the cheapest way of getting around London, especially when bus fares are capped at £4.40 a day. To plan your bus routes, download a travel app like Citymapper to help you along.
And sometimes, there's no better way of getting around than walking. Tube stations may be closer to one another than you think. Here's a map of the tube, with dotted lines showing stations that are less than 500m away from each other.
Stick to central London for the best bang for your buck – there's plenty to do and transport can be very cheap. But if you're in the mood for a trip to Wales or Scotland, take a bus. It's only $35 SGD with STA Travel from London to Edinburgh!
Cost of transport:
Train (single trip): £2.30 with Oyster card, £4.80 without
Bus: capped at £4.40 a day
Bicycle: £2 for the first 30min
Taxis: £20-30 (Without tips)
Backpacker total for 3D2N: £13.20
Savvy traveller total for 3D2N: £114.60 (One taxi trip a day)
Where To Stay in London
You'll need a roof over your head to store all your barang-barang but accommodation in London is expensive so plan carefully.
While we were here, we stayed at the Nadler Kensington (£104+ / night) – one of the highest rated hotels that was also personally recommended to us by the STA Travel team. The rooms were clean and the location great being just 5 minutes from the subway.
If you're looking for budget accommodation, most hostels offer twin and private rooms for around £30-40 per night, but for the best deal, opt for a bed in a mixed dorm.
Try Clink Hostels bookable via STA Travel, with beds starting from £13 per night. It was previously a jail (hence the name), so there are bound to be plenty of stories about past inmates! Or try Generator Hostel, also bookable with STA Travel, if you're looking for a hostel in the centre of all the cultural attractions, with beds starting from 30GBP.
Cost of accommodation:
Clink Hostels – from £13 per night
Generator Hostel – from £30 per night
Nadler Kensington – from $104 per night
Backpacker total for 3D2N: £26
Savvy traveller total for 3D2N: £208
London To Paris
Once you've had your fill of London, the next natural destination is France which South of England with the two countries separated by the English channel. The common way to travel is by Eurostar trains (£36), high speed trains that take just over 2 hours to get to Paris. If you're on a budget, head over to Victoria Coach Station and hop on a bus. Take Eurolines (£20) to the city of love. We took the overnight Eurolines coach that took 7 hours to reach Paris. It allowed us to save on accommodation for one night but with that price savings also comes a sleep quality that hovers around half-asleep.
– Guide To Paris –
Our guide told us if we spent 1 minute looking at each object at the Louvre, for eight hours a day without rest, it would take us 75 days to see everything. This earth has plenty that is beautiful and even more that is enormous. But there's only a few that have both.
The Louvre is a fitting landmark for one of the most beautiful and romantic cities in the world. It's not surprising Paris is the most popular destination in world, attracting 45 million visitors annually. It's also the city where you'll want to save all your shopping money for.
Things To Do In Paris
The smartest way to see Paris is through the Paris Pass which you can purchase at STA Travel. It gives you free entry to 60+ Paris attractions & tours including the Louvre (€12), Palace of Versailles (€18) and even the Big Bus Tour (€30). You also get free unlimited travel on the metro, RER and busses. Adult tickets start at €122.00 ($197 SGD) and they're valid for 2-6 days. You can just get the Paris Pass and you're set for your entire stay.
After you collect your Paris Pass, we recommend starting your journey at the Arc de Triomphe that's located right in the centre of Paris. Napoleon built it to commemorate those who fought and died for France in the French Revolutionary and the Napoleonic Wars. It's absolutely free to see unless you're going up.
After that, walk down Champs-Élysées shopping boulevard which is like our Orchard road with theatres and cafes located just next door. From there, take a long walk down to the Louvre while you take in all the sights of Paris. It'll take about half a day.
For something in between the Paris Pass and the completely free route – go on one of the Urban Adventures tours ($56.32 USD) with STA Travel.
You'll be given a walking tour by locals, which will give you a totally different experience of the city – we went for the "Secret Paris: Cheese, Art, and Local Life".
It did involve some cheese tasting but the real highlight was uncovering the history behind every street we explored. We learned about the 'Siege of Paris' which resulted in the city of Paris being cut off from supplies. They ended up having to eat their own zoo to survive as they couldn't' afford to feed their animals any longer. And as were visualising what happened, we were told we stood just a few feet from that fateful Christmas dinner. Yes, you won't hear stories like that on your usual touristy tour.
Imagine all your favourite branded products being 60% off throughout the year. Dreams do come true in Paris and to be specific, on Boulevard Haussmann. Welcome to Galeries Lafayette and Printemps, the destination of every female Asian making her pilgrimage to Paris.
Step inside the stunningly beautiful Galeries Lafayette and enter a world of extravagant consumerism. When you pick your jaw off the ground, head over to Printemps for your shopping. Printemps carries the same goods without the crazy queues. It may lack that aura of grandeur but that won't matter because it also means more shopping time for you.
Free Things To Do In Paris
For those on a budget, you can still have fun in Paris without spending a cent. The gardens in Paris are all beautifully manicured, absolutely free and full of locals and tourists alike. Jardin des Tuileries, Parc du Champ de Mars and Jardin du Palais Royal are just some of the many green spaces for a picnic.
You can even visit the Louvre for free for one Sunday a month, or on Friday evenings if you're under 25. And even if you give the famous art museum a miss, you can always find a list of free museums here. Or wander the streets of Montmartre, where painters get inspired and famous people are buried.
Stroll along the Seine for a romantic night out, join the locals or browse the charming antiques at Marché aux Puces de Saint-Ouen. If you're not too keen on the paid tour mentioned above, you can also join a free walking tour!
Where to go for free:
Jardin des Tuileries: 113 Rue de Rivoli, 75001 Paris, France
Parc du Champ de Mars: 2 Allée Adrienne Lecouvreur, 75007 Paris, France
Jardin du Palais Royal: Jardin du Palais Royal, 24 Galerie de Montpensier, 75001 Paris, France
Montmartre
Backpacker total for 3D2N: €30 (budget of €10 a day for transport)
Savvy traveller total for 3D2N: €122 (Paris pass)
What To Eat In Paris
Eating out in Paris is definitely cheaper than London. If you're going to be at Champs-Élysées, be sure to get one of the unique flavoured macarons in the world from Pierre Hermé, started by Chef Pierre Hermé who's dubbed the 'Picasso of Pastry". There's a shop located just across the Arc de Triomphe at 133 Av. des Champs-Élysées, 75008 Paris, France.
Another place we'll recommend is Indiana Cafe (Bonne Nouvelle, 42 Bis Boulevard de Bonne Nouvelle, 75010 Paris), just across the street from where you get the Paris Pass.
France may be one of the few countries where you can get a baguette for under 2€. Those on a budget can pimp up their sandwich game with pâté (~1.75€) and many varieties of cheese (~1€/100g). When in doubt, just go for bread – your friendly supermarkets have fresh bakes at affordable prices. Check out Franprix, Carrefour and Dia while you're there.
Other than the many falafel/wrap/sandwich shops selling meals, there are so many options for under 10€ (here, here and for the really broke, here).
A general guide to cheap food is to avoid the touristy places and head to quieter neighbourhoods. Try to resist the urge to order a drink with your meal – you can just pick up a bottle of rosé in the supermarket for €6.50!
Pro tip: Look out for lunch deals and remember that lunch tends to be cheaper than dinner.
Cost of food:
Bread: baguette €2
Spreads: pâté €1.75
Protein: Cheese €2
Water: €0.80 for 2L
Eating out: ~€10
Backpacker total for 3D2N: €33 (budget of €11 a day)
Savvy traveller total for 3D2N: €93 (meal at one restaurant a day)
Getting Around Paris
If you're getting the Paris Pass, you don't even need to read this section since all your transportation is completely covered by it.
For everyone else, to save on transport costs, stay within central Paris and opt for single day passes, or purchase a booklet of 10 tickets. Navigate the complicated world of the Parisian train system here.
Cost of transportation:
Train: single day pass (zone 1-2) €7, or a booklet of 10 tickets for €13.70
Taxis: €17-25 (Without tips)
Backpacker total for 3D2N: €21 ( €7 / a day)
Savvy traveller total for 3D2N: €34 (2 taxis)
Where to Stay in Paris
We stayed in Hotel La Demeure while we were here, a beautiful boutique hotel in the Latin quarter of Paris. It was our favourite hotel on the trip, possessing the holy trinity of being accessible, spacious and designed with minimalistic flair. It had one of those hauntingly narrow staircases that led down to a basement and a only-one-person-can-fit-inside elevator. Tip: Prices are actually cheaper if they aren't fully booked in the coming week. (€77-€122)
For budget travellers, STA Travel can offer you Generator Hostels with great affordable rooms starting at €33.30 a night, and also St Christopher's Hostels starting at €29.90
Our advice: Make a note of all the attractions you want to see and try to find a hostel nearby. You'll save on transport.
Cost of accommodation:
€33.30 a night at Generator Hostels
€29.90 a night at St Christopher's Hostels
€90 a night at Hotel La Demeure.
Backpacker total for 3D2N: €30
Savvy traveller total for 3D2N: €180
Paris to Amsterdam
We used our Eurail pass to take a comfortable 3 hour train ride to Amsterdam.
– Guide To Amsterdam –
Amsterdam is the party capital of Europe and it was our favourite city on our trip. The city area is near to the train station, making it convenient to get around and visit attractions. Beneath the city lies a complex canal system that spans over 100 kilometres, intersecting every major junction. It's like the entire city is a series of Clarke Quays complete with a bunch of Singapore Rivers following you wherever you go. Oh yea, and I haven't even mentioned the bicycle paths. Seeing more bicycles than vehicles here would make Captain Planet cry organic tears of happiness.
Amsterdam enjoys an oceanic climate, and its liberal nature makes it literally and figuratively cooler than any other city we visited. The city has legalised prostitution and drugs like marijuana so the city smells like a mixture of weed, sin and good times. Throw away any preconceptions you have with these 'vices' until you see the city for yourself.
Amsterdam is a living case study on how legalising such trades may actually be a better alternative to criminalising them. The city is also home to the most passionate LGBT community in the world, openly promoting gay & lesbian rights. Amsterdam is thriving with happy people and low crime-rates. There is no city in the world like it.
Things To Do In Amsterdam
Before you leave, plan your route with a downloadable map.

Right after dropping our bags at our hotel, we headed to De Walletjes – their infamous red-light district. Unlike Singapore's legalised Geylang which is kept like some shameful little secret, the red-light district here is positioned as an attraction that screams "Visit me!". And it is just works. It was eye-opening to see an entire enclave bustling with legalised nightlife activities and the peep-shows, sex museums, bars and F&Bs that sprung up around it.
Working ladies stood by the full-length glass windows, literally lit up by red lights and accustomed to the bewildered stares – it was just another night in Amsterdam. Tip: Don't even try to take photographs here, their pimps will not be happy and you should be respectful of the ladies.
Heineken is the Tiger Beer of Amsterdam. Beer affectionados will be thrilled by the Heineken experience (€16), a historic brewery turned attraction that gives visitors an insight into how the Dutch pilsner is made. You'll get to see the entire process, taste hops and even become a beer through a moving 3D simulator. It's fantastic for what it is but if beer ain't your thing, skip this.
A must-do here is the 3 hour Urban Adventures Bikes and Dyks tour (€36) from STA Travel. You'll get to travel across Amsterdam like a local – on a bicycle across the bridges and canals that connect the city. Our guide Sean was very knowledgeable, showing us the quirks and side of Amsterdam that most would never see. We visited the oldest windmill in the city, completely overlooked by tourists, and sipped tea at a hidden cafe by the river.
Experiencing the city by canal, is another must do experience, and for $26SGD you can travel through a UNESCO world heritage canal district. You can even chose to do the canal cruise with a 'skip the line' entrance into the Van Gogh Museum ($46SGD), saving you time to kick back in one of the great local cafes.
Famous attractions in Amsterdam like the Anne Frank house (€9) and Van Gogh Museum (€17) have an admission fee, but there's still plenty to do that's off the beaten track.
Free Things To Do In Amsterdam
You can't miss Westerkirk, situated right next to Anne Frank's House and Vondelpark is a cool cultural experience even if you don't go to the museums. Or head to Waterlooplein flea market for some cheap shopping. You could also explore Amsterdam through the eyes of the LGBT community.
If you know where to look, you can find a free concert almost every day of the week. Tuesday: National Opera and Ballet, Wednesday: Royal Concertgebouw, a few days per week: Badcuyp. The summer months of June July and August are exciting times in Vondelpark. Check out what's happening in the open-air theatre here.
Total for budget backpacker 3D2N: €30 (budget of €10 a day)
Total for savvy traveller 3D2N: €74 (One major attraction a day)
Food
You can get decent food in Amsterdam that does not involve dining at a park bench for €10-15.
For the price-conscious, automatieks are vending machines full of fast food. Get a croquette for €1.70, or a burger for €2.20 or a croquette AND a burger AND a vanilla cone for less than €5. I wouldn't say the food is "Febo de lekkerste" (Febo the tastiest), but when you're on a budget, automatieks will fill your stomach. Look for snack bars or other fast food places too. Turkish and Asian food seems to be universally cheaper, and the Maoz fast food chain serves up vegetarian falafels.
For your daily dose of sandwiches, opt for the German discount stores Aldi and Lidl. Grab some baguettes, salad and if you're feeling fancy, splurge on some quarterpounders. Do note that fruits and vegetables may be fresher and more worth it at the local markets. Here's a handy guide to Dutch-English food names.
Cost of food:
Bread: €0.90
Vegetables: €0.70
Meat: quarterpounders €3.69
Water: €0.70
Eating out: ~€10
Total for budget backpacker 3D2N: €33 (budget of €11 a day)
Total for savvy traveller 3D2N: €93 (One restaurant meal a day)
Getting Around In Amsterdam
Amsterdam's beautiful canals and rivers are best seen from boats and bicycles. GVB operates free ferries across the Ij River from Centraal Station to Amsterdam Noord's quaint, peaceful villages.
For general travel, GVB's three day pass allows you unlimited trips on their metro, bus, train and night bus.
Cost of transport:
GVB pass (GVB metro, bus, tram, night bus) €16.50 for 3 days
Taxis: €15-20
Total for budget backpacker 3D2N: €21.50
Total for savvy traveller 3D2N: €66.50
Where to stay in Amsterdam
Once you're in central Amsterdam, you can walk or cycle everywhere. We recommend hostels near the city centre for easy access, like Flying Pig Uptown or Stayokay Amsterdam. They're both right next to Vondelpark, home to music festivals in summer and hipsters all year round and you can book them both at STA Travel.
Cost of accommodation:
Flying Pig Uptown: from €18.90 per night
Stayokay Amsterdam: from €18.00 per night
4 Star Hotels: from €120 per night
Total for budget backpacker 3D2N: €36
Total for savvy traveller 3D2N: €240
Amsterdam to Munich
It's time to hop over to Germany. Take a DB train for a cushy ride (€39) that drops you in the heart of the city. Those on a budget will have to brave a 17-hour bus-ride.
– Guide To Munich –
Our walking tour guide told us the story of Henry the Lion, a German prince regarded as the founder of Munich. Back then Munich wasn't so prosperous but a neighbouring town was because of a bridge which all the main trade travelled through. Henry the Lion wasn't too happy with that so he took his men and went over to destroy the bridge, effectively directing the trade over to Munich and and reshaping Her destiny. And that was the beginning of Munich.
Today, Munich is known as the high-tech capital of Germany and for being home to the best beer in the world – a reputation solidified by the annual 16-day Oktoberfest, which attracts over 6 million people to Munich. To put things into perspective, Munich the "Village of a Million people" only has population of 1.4 million so that's a lot of tourists come over here to inhale beer.
Things To Do In Munich
The railway station is right next to the city, so your first stop should be the famous Rathaus-Glockenspiel – a town hall with a mechanical clock right in the centre of Munich. Curious tourists come here to watch figurines on the clock re-enact a 15-minute story of the marriage of Bavarian Duke Wilhelm V, depicted at 11am daily. Fun-fact: Munich was heavily damaged during World War II but we heard this town hall was kept untouched to serve as an aerial landmark to bombers.
If there's one thing you absolutely must do in Munich, it's to visit the castles created by Ludwig II – also known as the Fairy Tale King. His ministers called him insane for using the royal revenues to create his three castles – Linderhof, Herrenchiemsee and the must-see Neuschwanstein castle. Today, his legacy lives on and millions of tourists flock to Germany just to see these castles. #investmentgoals.
His legacy is also carried on in cartoons. If the Neuschwanstein castle seems familiar to you, it's because it was the inspiration for Disneyland's Sleeping Beauty castle. We took the 10.5 hour, which we pre-booked with STA Travel, Royal Castle tour (€52) that brings you to Neuschwanstein and Linderhof castle.
You'll also have a couple of stopovers at towns so you've have ample time to explore the Bavarian scenery that looks straight out of a Ricola commercial.
Free Things To Do In Munich
For those looking for free things to do – picnic on the expansive lawns of the English Garden, or watch the hipsters go by on Gaertnerplatz. Wander the famous farmer's markets, Viktualienmarkt and Wiener Platz, for local produce.
For a more introspective tour of Munich, visit the churches. Climb the tower in St Peter's Church for amazing views of the city, or go off the beaten track and hunt down the elusive Asamkirche. The Dachau Concentration Camp Memorial Site is a train ride away and free to enter – get a glimpse of the horrors of life in camp and remember the victims of that terrible era.
As always, you can take a free walking tour. There are heaps of them going on at the same time – most start at the city square when the Rathaus-Glockenspiel plays at 11am. But if you see them walking around you can always just politely ask to join the group half-way.
And if you're lucky enough to visit Munich in September, you must join Oktoberfest. Admission is free and beer is aplenty, perfect for a rip-roaring time. STA Travel can guarantee you a good time and accommodation over this busy period when everything else books out months in advance – so start enquiring early!
Be warned that Sundays are Ruhetage (rest days), so don't expect shops and attractions to be open!
Where to go for free:
Gaertnerplatz Viktualienmarkt: Viktualienmarkt 3, 80331 München, Germany
Wiener Platz: Innere Wiener Straße 19, 81667 München, Germany
St Peter's Church: Rindermarkt 1, 80331 München, Germany
Asamkirche: Sendlinger Str. 32, 80331 München, Germany
Dachau Concentration Camp Memorial Site: Alte Römerstraße 75, 85221 Dachau, Germany
Backpacker total for 3D2N: €30 (budget of €10 a day)
Savvy traveller total for 3D2N: €120 (budget of €10 a day)
What to eat in Munich
Your Munich adventure just isn't complete without a visit to a beer garden. If you can hold your alcohol, get beer. It's almost as cheap as water. Head over to Augustiner Keller – a bustling brewery-owned restaurant and beer garden just a 10-minute walk from the train station.
Be sure to drink their famous 1 litre German beer(€8) and pile on some German Brätwursts and pork knuckles to eat like a true German boss.
For those on a budget, remember these four words: Netto, Aldi, Lidl and Edeka, the biggest discount supermarket chains in Germany. Variety may be slim, but the discounts you get are worth it. German bread is always good, as is the cheese, but we all know that you have to get your hands on sausages. Even the cheapest supermarket Wurst is better than what we have in Singapore. Do note that plastic bags are chargeable, so bring your own.
Like the rest of Europe, eating out isn't cheap in Munich either but here are some budget options for under €10.
Fast food is probably the cheapest, but Turkish food comes close. When in Germany, eat Döner. It's a wrap with salad, roast meat and lots of sauce.
Pair every meal with beer. Because Germany.
Cost of food:
Bread: €1.40
Meat: Sausages €1.20 for 100g
Cheese: €1.09 for 200g
Vegetables: salad €0.79
Water: €0.49 for 1.5L (get a refund when you return your plastic bottle. Details here.)

Beer: €0.35 for 0.5L
Eating out: ~€10
Backpacker total for 3D2N: €32
Savvy traveller total for 3D2N: €100
Getting Around in Munich
The pricing for single trip journeys in Munich can be confusing, so save yourself the trouble and buy a one-day ticket. Plot your route beforehand so that you know how far you have to go – the cost of a one-day ticket can vary depending on how many zones are covered. Our advice is to stay within the Innenraum, or the inner city and get a three day pass. If you're travelling with a friend, get a partner ticket for slightly reduced fares.
It's very easy to cycle in Munich – drivers generally give way to cyclists and you'll see many locals using a combination of train and bicycle to get to work. Rentals can be pricey, but if you want to explore the city at a leisurely pace, get a cycling map here.
Cost of transport:
Public transport: €15.50 for a 3-day pass, €27.10 for 2 people on a 3-day partner pass
Cycling: €9.50 for half a day
Taxis: €15-20
Backpacker total for 3D2N: €15.50
Savvy traveller total for 3D2N: €75.50
Where to stay in Munich
Backpackers' mantra: stay in the city. Thanks in part to Germans' love for backpacking, hostels in Munich are very affordable. We stayed at Wombat's City Hostels and highly recommended it. It's just a 10 minute walk from the train station and it even has it's own bar. If you value privacy, just get a private room there so you can still enjoy the friendly hostel environment.
Another option is A&O Hostel which has two great locations – a value-for-money favourite with backpackers.
Cost of accommodation:
Wombat's City Hostels Munich: from €17 per night
A&O Hostel: from €9-11 per night
4-Star Hotels: from €110 per night.
Backpacker total for 3D2N: €22
Savvy traveller total for 3D2N: €220
– Total Costs For Europe Trip –
Backpacker:
London = £120 = S$265
Paris = €114 = S$177
Amsterdam = €120.50 = S$187
Munich = €104 = S$163
Grand total for backpacker: S$916
Savvy Traveller:
London = £511.6 = S$1,129.78
Paris = €433 = S$672
Amsterdam = €473.50 = S$764
Munich = €495.5 = S$776.6
But given you'll likely share accommodation at the 4-star hotels with a partner, you can knock off $160×4=$640 SGD at each location off the S$3,342.38 to make it $2,702.38
Grand total for savvy traveller: $2,702.38
With the travel expenses taken care off, you just need to get your plane ticket. And the you can book your trip and your itinerary easily at just one place – STA Travel!
Explore Europe your way
Europe has always seemed so unattainable for Singaporeans, but your travel dreams can become a reality with STA Travel. Whether you're on a tight budget of under $1,000 or you just want to enjoy Europe comfortably, STA Travel ensures your trip is flexible and entirely customisable. Furthermore, you'll be guided by their in-house travel experts who'll help you plan the best trip possible. It's all up to you! Travel, eat and sightsee any way you want it.
All that's left is to find friends to take that Grand European Contiki Tour with. Europe has always been one of my favourite places to travel because there's just so much to see, discover and experience. Whether you're partying in an obscure club in Amsterdam, gawking at Munich's imposing architecture, looking for love on the streets of Paris or sipping tea elegantly in London, you're bound to create memories that will last a lifetime. Why not start now?
If your head is already overflowing with information, don't worry. Just call the experts from STA Travel at 6737 7188 and they'll take care of all the planning for you. You can also visit them at SMU, NUS or their brand new store over at NTU, to get in touch with their travel experts right now! Happy travelling!
STA Offices:
SMU: 70 Stamford Road, #B1-4 SMU Concourse Opens at 10:00 am
NTU: 50 Nanyang Ave, Singapore 639798
NUS: NUS Co-op @ Forum, Ground Floor, Central Library Building, 12 Kent Ridge Crescent, Singapore 119275
---
This post was brought to you by STA Travel.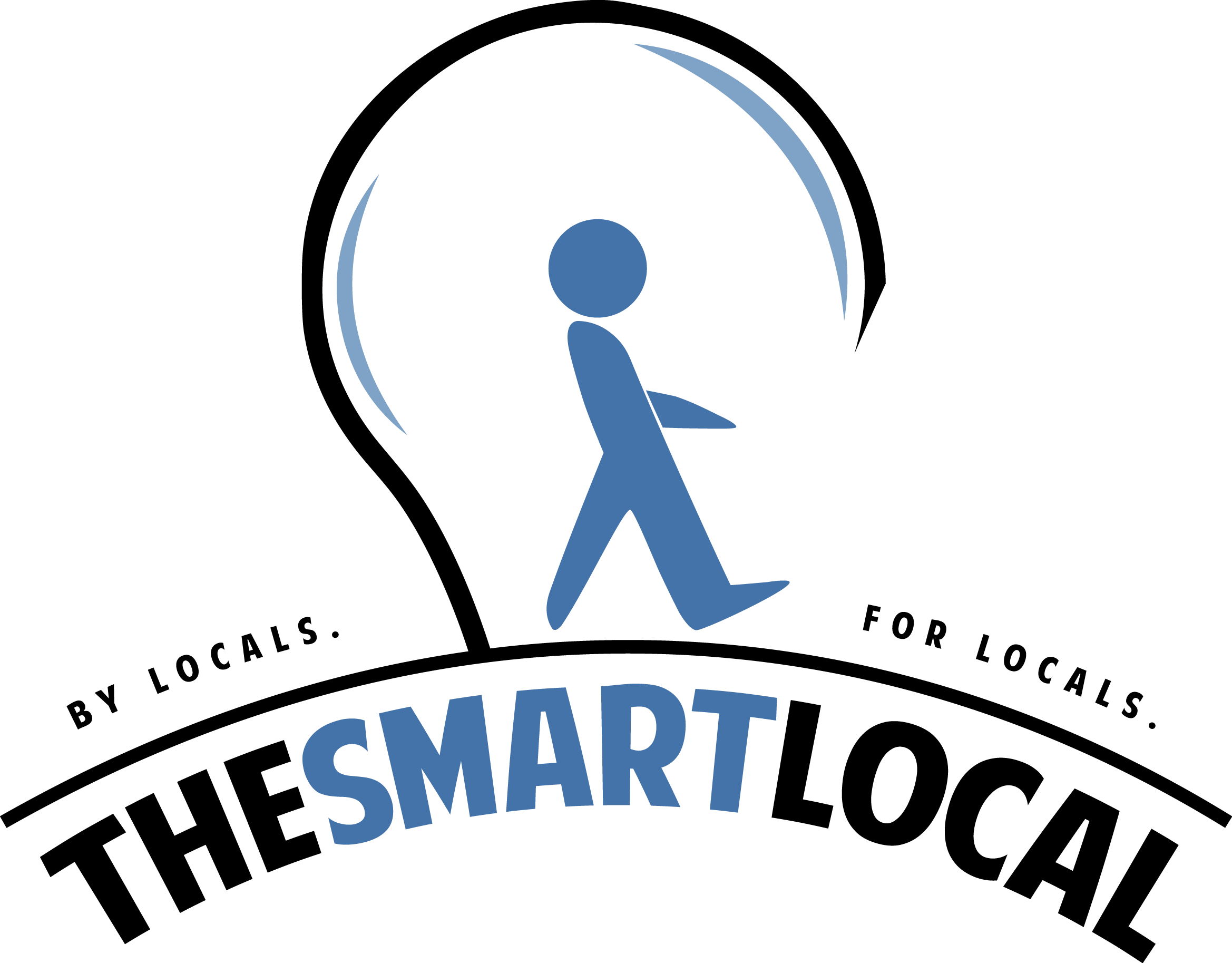 Drop us your email so you won't miss the latest news.