A Challenge To All Millennials Out There

I did not have to hibernate in a cave to succeed.
Back in secondary school, I got by on $5 a day. That got me fishball noodles at recess, cai fan (mixed rice) at lunch, and a drink. Now, $5 is barely enough to buy me wonton noodles and a can of Coca Cola. That's just an unfortunate side effect of growing up.
Now that I've started working, adult life feels ridiculously expensive. Taking the bus to and from work costs more than my iced Milo. So when I was challenged to get by on $20/day, I was skeptical.
I still live with my parents, but I've got other expenses too. Can I maintain my lifestyle while spending less than $20 a day, and still have money left to put into my savings? I tracked my expenses and split them into meals, transport, snacks, and miscellaneous, which includes social activities and shopping.
I called this experiment the millennial challenge and it's something I encourage every millennial to take. Here's how it went for me.
Day 0: Thoughts
My typical receipt from-cafe hopping
"Live to eat, not eat to live." That about sums me up in one sentence. I love food so much, it's my main source of both joy and entertainment. I treat myself to indulgent meals all the time, and it doesn't help that cafe-hopping is one of my favourite new pastimes.
This $20/day challenge meant goodbye to my extravagant cafe meals. And I could no longer make purchases here and there on a whim. I'm not even going to lie – I was apprehensive about it.
Will I fail miserably and cave in to my extravagant ways or will I rise to the occasion? Let's see.
Day 1: Daily essentials
Right off the bat, I knew that my transportation fees were going to eat away at my measly $20/day budget. My office is located 15 bus stops from my house, which sets me back $1.12 per trip. Then of course, there are extra costs on days where I travel elsewhere after work for dinner or to meet friends.
There are two hawker centres situated near my workplace where I go to settle my daily lunches. Nothing beats the sweet savings from a canteen meal back in the good ol' days of being a student, but some of the kopitiam offerings today are quite impressive.
The noodles pictured above are one of my go-to dishes. Substantial amounts of carb, meat and veg, all for $3.80! Plus, I can help myself to an infinite amount of their delicious homemade chilli sauce.
Also, kopitiam coffee is awesome. Is it because it's served in a bag?! Either way, it's delicious and does the job of giving me a much-needed caffeine boost. Probably going to forever swear off my usual, overpriced Starbucks frappes from now on.
On a basic day, I would spend $2.24 on transport and $6.40 for lunch before eating dinner at home. So I actually saved a lot from the $20 budget on my first day. But most days were not basic and my week actually got pretty interesting.
Expenses for the day
Transportation: $2.24
Food: $6.20
Miscellaneous: $0
Day 1 Expenses: $8.44
Total spent so far: $8.44
Day 2: Surprise shopping spree
I went to Bugis+ to attend a food tasting during work. On my way to the venue, I spotted this gigantic 50% off sign for TEMT's grand opening, and it just went downhill from there. Justifying it with the fact that my dinner was taken care of with no charge thanks to the food tasting session – perks of working at TSL – I decided to brave the ridiculous crowd and pick up a few pieces. Three, to be exact. For $4.95 a piece! That's some amazing savings, right there.
And I know I'll wear them over and over till they're reduced to shreds, so it's all good.
Expenses for the day
Transportation: $3.04
Food: $1.80
Miscellaneous: $14.85
Day 2 Expenses: $19.69
Total spent so far: $28.13
Day 3: Free scoop? Yes please!
As a hump day treat, I went to the nearest Baskin Robbins' outlet to take advantage of their weekly Free Scoop Day promotion. Basically all you have to do is show them something pink you're wearing and you get a free scoop of ice cream on top of their regular $5 scoop. Thank you for making Wednesday my favourite day of the week.
Expenses for the day
Transportation: $2.21
Food: $8.50
Miscellaneous: $0
Day 3 Expenses: $10.71
Total spent so far: $38.84
Day 4: Shoes destined to be mine
Realising that I desperately needed a pair of sensible, covered shoes, I was rather worried. I probably wouldn't be able to find something suitable for under $20, at least. Or so I thought, before I dropped by H&M after work and saw this beautiful pair of black flats for only…*gasp* $7! Not even a whole ten bucks, do my eyes deceive me?
And the craziest thing was, there were two pairs left and they were both my size, not something ridiculous like size 42 which is usually the case when something is marked down by this much. That's how you know you were meant to have these shoes!
Expenses for the day
Transportation: $3.86
Food: $6.00
Miscellaneous: $7.00
Day 4 Expenses: $16.86
Total spent so far: $55.70
Day 5: Steamboat savings
Had an awesome steamboat dinner with my friends today. The ingredients covered everything from mushrooms to a variety of meats, and it was both filling and delicious. The cost of groceries split among the eight of us came to just $6 per person, which is a wicked deal compared to dining at a steamboat restaurant.
Plus, the cozy vibes of visiting your friend's house just can't be beat! I skipped lunch in preparation for today's very sumptuous dinner, so that was two meals taken care of.
Expenses for the day
Transportation: $3.56
Food: $8.50
Miscellaneous: $0
Day 5 Expenses: $12.06
Total spent so far: $67.76
Day 6: Karaoke party on a budget
Source
Went for a karaoke session with a group of friends. The above is a photo from Teo Heng's website; I have no idea who any of those people are. I just wanted to give you guys a visual representation of the room we got. It's huge, isn't it? Three hours in their "Big Room" cost us only $22, as part of their happy hour promotion that lasts from 3 to 5 pm.
Split among the seven of us, the bill came to roughly over $3 per person. That's a crazy deal, considering their wide selection of songs from the latest Top 40 offerings to the mandopop hits we'd croon to back in our secondary school days. They even had an extensive catalogue of my favourite K-Pop tunes! I love you, Teo Heng.
Expenses for the day
Transportation: $3.21
Food: $12.90
Miscellaneous: $3.15
Day 6 Expenses: $19.26
Total spent so far: $87.02
Day 7: A Sushi Feast
Met up with my friends and I could actually afford a sushi feast! Thanks to Sushi Express' $1.50 per plate deal, which is so ridiculously reasonable I can barely believe it. I got myself 8 dishes for just $12 in total.
The sushi rice definitely filled me right up and I must say their dessert choices were actually pretty decent! Sushi Express never fails when I'm trying to have a nice, fun and casual meal with some friends. It's so fun to spot your favourite dishes coming up to you on the conveyor belt and go in for the kill knowing anything you get won't even cost you a full two dollars!
Expenses for the day
Transportation: $2.54
Food: $14.50
Miscellaneous: $0
Day 7 Expenses: $17.04
Total spent so far: $104.06
I Survived The Millennial Challenge!
Taking on the challenge was a rewarding experience that not only showed it was possible to get by, but to still have an active social life while on a budget. I honestly did not expect that I would survive, let alone spend only 70% of the $140 budget. Suffice to say, I was beaming with pride at the end of two weeks knowing I barely spent two fifty dollar notes. Now the question becomes – what can you do with all this money? Simple. You invest it and make more.
Source
With this cash saved over just two weeks, I'm excited to see how my piggy bank can grow into something substantial over the course of a months down the road. Who knows, in a few years' time, my long term savings plan could allow for a big purchase! Plus, you never know when you'll need a large sum of money for when life throws a curveball at you.
Here are some tips that I've picked up from this experience that might help you to save a couple bucks as well!
If eating out is making you broke, give home cooked meals a try. It'll cost so much less and it'll probably be a lot healthier too! I enjoyed a healthy steamboat with friends.
Actively trying to minimise your expenditure is good, but don't overdo it to the point where you go crazy. If there's something you really feel like buying and it's not too expensive, go for it! Even if there's not a real need for it, every now and then it's healthy to treat yourself to something you just want. Retail therapy is a real thing!
Expensive doesn't always equal better. Don't knock the cheaper alternatives till you try it. You might be pleasantly surprised and even if it fails you, at least it didn't cost you that much to find out never to get it again!
Out of sight, out of mind. If you know there's something you want but shouldn't be buying, don't even go pick it up and admire its beauty and perfection. Better yet, don't even go browsing for new things to buy! If you don't even know of its existence, you certainly wouldn't be tempted to buy it.
You don't have to spend money to have a good time. Singapore is filled with fun and interesting activities for anyone and everyone to take part in, be it families, couples, a group of friends, or even solo! Check out this article for a whopping list of FIFTY different things to do that won't even cost you a single cent.
Want to take the challenge? Start hashtagging #MCD1 to #MCD7 and see if you can complete it too. It only lasts a week but it'll develop in you a mindset that will last a lifetime.
Saving For A Brighter Future
Want a beautiful HDB home like that? Then start saving now! Source

Adopting the correct mindset early in life is going to do wonders for the years ahead. It's never too early to start planning for major expenses such as a car, house and taking care of your family. That is why you should start your planning for your future now and you can look after both your investments and safety with AIA Singapore. What you save today, becomes your savings goals tomorrow.
You'll also learn other ways you can save money for the future in the link above!
This post was brought to you by AIA Singapore.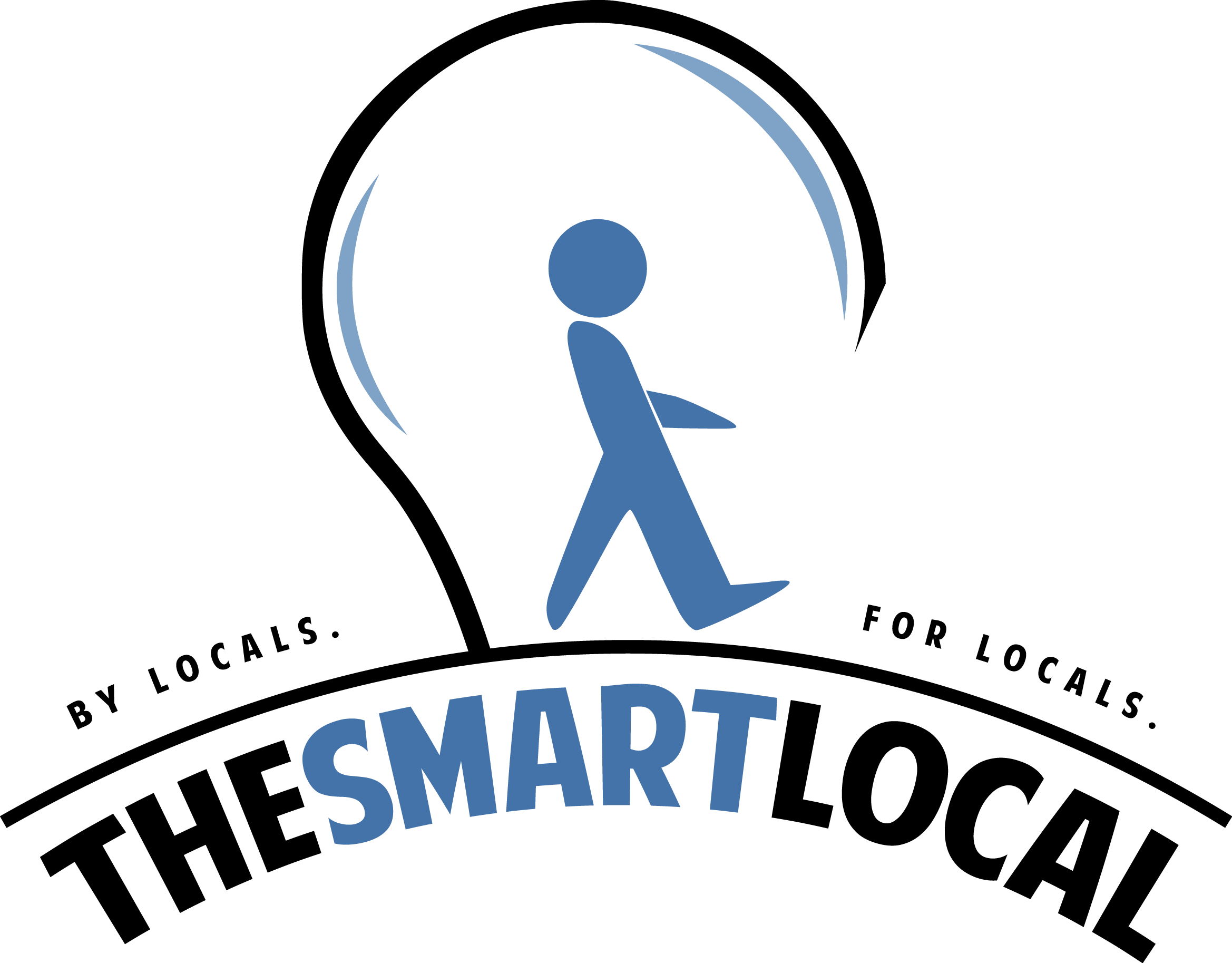 Drop us your email so you won't miss the latest news.