Free places to "WFH" in Singapore
---
Imagine this: you're rushing to finish a project due that very night, fingertips poised at the keyboard and ready to fire. You start brainstorming ideas, but before they become coherent, loud construction noises or colleagues squabbling break your thoughts and you're back to staring at an empty document. 
As much as we love the comfort of WFH or bonding with our colleagues at the workplace, sometimes our home and the office just cmi. Before you rip your hair out in frustration, we've curated a list of places you can work at, without having to spend a dime. They're also within 15 minutes walking distance from an MRT station so no need to worry about ulu locations. 
---
1. Kómma – 2 min from Paya Lebar MRT
---

It's best to head over during non-peak hours so cafe customers can sit and enjoy their beverages.
With Pinterest-worthy aesthetics that'll brighten your workday and possibly boost productivity, Kómma is a great place to get some work done. It's conveniently located 2 minutes away from Paya Lebar MRT so those on the Circle and East West Line can get here with ease. But before heading there, remember to charge your laptops as there aren't any power sockets available. 
Peppered with cute furniture and splashes of colour, the place has Instagrammable spots all around. And while this place has work and study tables available for patrons, we'd recommend you check out their cafe's offerings too. You'll also find mini booths around the area selling items like handmade candles, luxury hand sanitisers, and hair dye from small businesses. 
Address: 10 Paya Lebar Road, Paya Lebar Quarter Mall #01-20, Singapore 409057
Opening hours: 11am-10pm, Daily
Telephone: 8357 9177
---
2. Workspace @ Sengkang CC – 3 min from Sengkang MRT
---

No bookings are required for the communal work tables and individual booths.
If you didn't already know, Sengkang CC has a working adults-only workspace at Level 4. That's right, at the Workspace @ Sengkang CC, you'll be surrounded with like-minded folks who are hustling at their jobs. 

Image credit: Joycelyn Yeow
The place is armed with a photocopier if you prefer to go old-school and use hard copy. You can connect to the free Wireless@SGx WiFi and there are charging stations at the individual booths if your laptop needs some juice. You'll just need to bring your company pass when you head over. 
Address: 2 Sengkang Square, Sengkang CC #04-17/18, Singapore 545025
Opening hours: 10am-6pm, Daily
Telephone: 6715 7029
onePA website | Sengkang CC Facebook
---
3. CapitaSpring – 3 min from Raffles MRT
---
Right in the heart of the CBD area is CapitaSpring, a place that's not just a treat for those who love greenery but also for those who seek a quiet WFH alternative that's in central Singapore. No need to pre-select a Zoom background for your meetings as you'll have a manicured garden as your backdrop.
To get here, take a quick 3-minute walk from Raffles Place MRT and head up to chope your spot at the working pods that resemble giant bird cages. If that's not your cup of tea, there are long benches paired with small round tables along the balcony. You'll also find charging outlets under each pod and at each bench. 
Address: 88 Market Street, Singapore 048948
Opening hours: Mon-Fri 7.30am-10.30pm for Level 17, 7.30am-6pm for Level 18 (Closed on Saturdays & Sundays)
Telephone: 6713 3948
---
4. Our Tampines Hub – 6 min walk from Tampines MRT
---

Refuel with some bubble tea or finger food – the options are endless here.
Easties, this place will be familiar to all of you. Set 3 minutes away from Tampines MRT, Our Tampines Hub is a hot location for students to mug at. But don't let this deter you from going over with your laptop and planner as there are lots of available tables scattered around the hub.  
No hotspot is needed here as you can tap on the free Wireless@SG WiFi. If you didn't manage to kope a seat with a charger, laptops with long lasting batteries such as the Zenbook 14 OLED (UX3402) will be your best pal. And while the place isn't entirely air-conditioned, it's been pretty cooling and breezy during the many times I've been there.
Address: 1 Tampines Walk, Singapore 528523
Opening hours: 24 hours, Daily
Telephone: 6340 3636
---
5. SMU – 1 min from Bras Basah MRT
---

You can find these benches opposite Booklink, 1 level up from the MRT exit.
Bras Basah MRT isn't just home to the Lazada office, it's also where you can find Singapore Management University. The campus spans across the stretch of road where you can easily  catch up on work at the vacant tables and chairs there.  

Each seat has a power outlet too.
But the crème de la crème would be this workspace at the School of Business, opposite Gong Cha. The place oozes atas hotel lobby vibes, with warm orange overlights and high chairs. Before you rush off to get a seat, do note that priority is given to SMU students and staff so it's best to head over during post-exam season when it'll be less crowded. 
Address: 81 Victoria Street, Singapore 188065
Opening hours: Mon-Fri 8.30am-5.45pm (Closed on Saturdays & Sundays)
---
6. Republic Polytechnic – 1 min from Woodlands North MRT
---
Think air conditioned walkways and private work booths, and you'll get Republic Polytechnic. The building has solid air conditioning almost everywhere, including the corridors where there are wooden benches for you to work at. You can connect to the free Wireless@SG WiFi, or if you know someone who studies there, well, it doesn't hurt to ask if they can share their account. 

To get here, head north and alight at Woodlands North MRT and walk 1 minute to reach the main gate.
Their library has a ton of tables and individual booths with charging stations so you can enjoy optimal silence while working. Similar to SMU, students and staff are given priority to these common areas, so we'd recommend avoiding exam periods when planning a trip there. 
Address: 9 Woodlands Avenue 9, Singapore 738964
Opening hours: Mon-Fri 8am-6pm (Closed on Saturdays & Sundays)
---
7. Khoo Teck Puat Hospital – 11 min from Yishun MRT
---
Just down the North-South Line is Khoo Teck Puat Hospital (KTPH), 11 minutes away from Yishun MRT. More than just a place for doctor visits and check-ups, KTPH also has an alfresco workspace near the main taxi drop-off point for those who enjoy some outdoor scenery. 
Here, you'll be surrounded by green shrubbery and soft sunlight streaming in between the large table patio umbrellas. And if you're feeling peckish, you can check out the nearby stores like Subway or the hospital canteen for some grub. 
Address: 90 Yishun Central, Singapore 768828
Opening hours: 24 hours, Daily
Telephone: 6555 8000
---
8. Sprout Hub – 14 min from Redhill MRT
---

Parking here is free too.
Remember the former Henderson Secondary School? It's been transformed into Sprout Hub, an urban farm and green space for the public to check out. And before you go "HUH?", no, we're not asking you to bring your laptop to a farm – there's a large open-space canteen here where you can properly take calls and do work. 

There are charging ports here.
Aside from the free Wireless@SG WiFi, the canteen also boasts 5 food stalls that include the likes of Japanese cuisine, Hakka noodles and a coffee stall, where you can grab a bite or drink. To get here, you can alight at either Redhill MRT or Tiong Bahru MRT and walk about 14 minutes.
Address: 102 Henderson Road, Singapore 159562
Opening hours: 9am-10pm, Daily
---
9. Jurong East Street 21 – 9 min from Chinese Garden MRT
---

Image credit: Mr Pek
It's true when they say you'll find hidden gems in unexpected places. Nestled under Block 224 at Jurong East Street 21, just 9 minutes from Chinese Garden MRT, is the Smart Void Deck by Col-lours. 

Image credit: Mr Pek
While this place doesn't have free WiFi to tap on or charging outlets, it's certainly a quiet spot for those seeking solace from the cacophony of disruptive noises at home or at the office. And if you need some pick-me-ups, you can take a 2-minute walk over to the nearby 7-Eleven to get some snacks and a refreshing beverage. 
Address: Block 224 Jurong East Street 21, Singapore 600224
---
FOC & accessible places to work at 
---
Escape the chaos at home or office with these alternative workspaces found across Singapore. And even if you're just looking for a change in scenery, you'll be able to conveniently locate them from nearby MRT stations. 
Besides having a conducive environment to grind at, you'll also want to arm yourself with gear that'll make your on-the-go experience more productive – like the ASUS Zenbook 14 OLED (UX3402) that we brought along. 
No sore arms here as this model weighs just 1.39kg and is 16.9mm in thickness, making it lightweight and compact. Despite this, the laptop comes fully equipped with I/O ports – including a USB 3.2 Gen 2, HDMI 2.0, MicroSD card reader, 2 Thunderbolt 4 USB-C and an audio combo jack. 
You won't have to lug around the charging wire as the laptop has a long lasting 75Wh battery – so you can enjoy high resolution movies on the 14-inch 2.8K OLED screen during your work breaks, without draining the majority of the juice. But if you've forgotten to charge it before heading out, the laptop can also be charged with a wide range of power banks. 
For the uninitiated, the ASUS OLED technology gives you professional-grade visuals – AKA sharp visuals at any brightness level, with accurate colours and motion clarity. Because of the organic light-emitting compounds used, OLED displays produce 70% less harmful blue light. 
For those who value efficiency, you'll appreciate the ASUS Numberpad 2.0 which can be easily accessed on the trackpad. You can also login with just a touch of a button – via the fingerprint sensor on the power button. 
Taking into account situations where you'll need to share your screen with a pal or a colleague, the laptop comes with a 180° ErgoLift hinge that allows you to bend your screen backwards and lay it flat on the table. No need to scurry around tables to sit side-by-side when showing off your brilliant ideas. 
If you're looking to upgrade your tech, consider the ASUS Zenbook 14 OLED (UX3402) for its many functions packed into its slim and light frame. Retailing at $1,899, you can get the laptop at the ASUS Exclusive Store, ASUS Online Store, and all authorised retailers.
---
This post was brought to you by ASUS.
Photography by Clement Sim.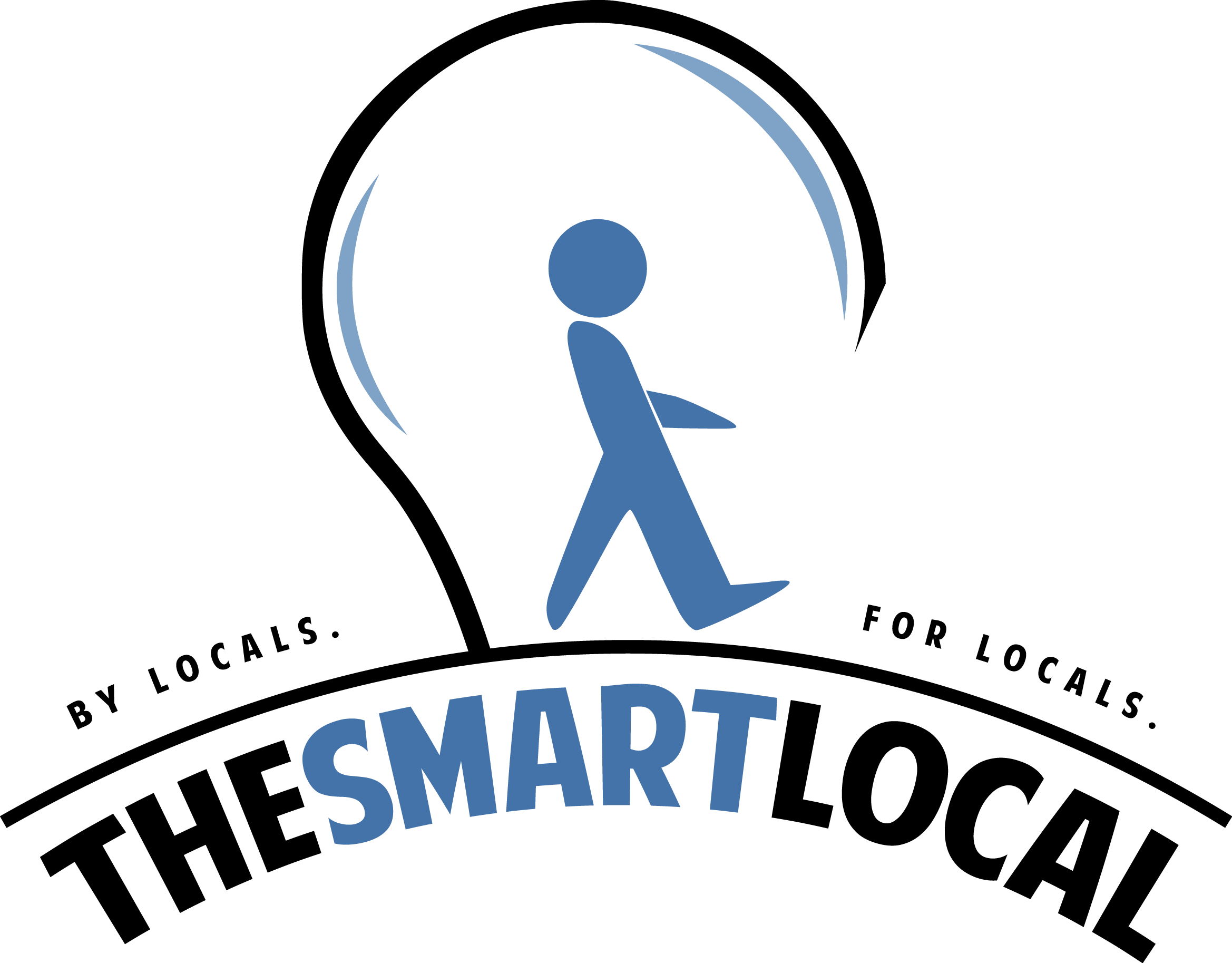 Drop us your email so you won't miss the latest news.