To Europe We Go
Europe is the ultimate fairytale destination – it was not so long ago that dragons flew over the hills in England and Gods descended from Mount Olympus to mingle with humans, but today, it is the land of Eurovision, the European Union and plenty of amazing attractions.
Europe is full of beautiful sights that it's virtually impossible to choose just one. I'm in love with the castles! The museums! The history! The architecture! Whether you're in France or Norway or Turkey, every country has its own unique culture, streets that whisper of stories long ago and food with centuries of tradition.
All you need to start your trip to Europe is a ticket from STA Travel, so head over to their website or call 67377188 for more information. Their global partnerships have made their air fares and tours cheaper, which is essential if you're a student like me. Here's what we got up to when we visited Europe!
Now here's 50 Things You MUST-SEE when visiting Europe for the very first time.
Greece
1. Climb up to Meteora Monasteries
Greece's monasteries are high in the mountains, far from humanity, deep in the heart of nature. These monasteries were hand built by reclusive monks between the 1300s and 1600s – set among steep cliffs, it's hard to imagine how these amazing structures were built with minimal technology.
Because of the monasteries' inaccessibility, they were havens for religious scholars and monks, where they could be devoted to a higher calling in peace.
Today, the monasteries are UNESCO World Heritage sites and perfect for a hiking trip. It's incredible that they're still standing today – even if you're not religious, you'll love the tranquil atmosphere and sweeping views of Meteora down below.
2. Chillax with ouzo and mezes on the beach
St Paul's Bay, Rhodes
Source
Here's a reminder that Greece is right next to the Mediterranean. This means beach day everyday! Clear waters meet glorious white sands, perfect conditions for swimming, tanning and just chilling out.
For the best end to your day, visit a taverna or a beach cafe for the ouzo, gyros and freshly caught seafood. Ouzo is a sweet aperitif that's more dangerous than it tastes – beware its 37.5% alcohol content. It's served up with mezes, small appetisers ranging from fish to cheese.
3. Tour Ancient Greece
We take a step back in time – before the Romans, there were the Ancient Greeks. Although many great buildings of the past have been destroyed over the years, some monuments have stood the test of time – visit the Parthenon, the place of worship for the goddess Athena, or the ruins of Delphi, said to be the centre of the earth.
As you pick your way past crumbling columns and brittle stone, let your mind transport you back to the past, when scholars, leaders and priests walked the halls, philosophised and made sacrifices to the gods above.
4. Sail around island paradises
Santorini
Source
You may have seen this sight before, but I bet you didn't know Santorini is part of a group of islands which are equally beautiful. Take a cruise, or rent a boat to bring you around the Cyclades and be dazzled by the whitewashed houses against the deep blue Aegean Sea.
Mykonos
Source
Mykonos, Milos and Santorini seem inconceivable – cubic houses built precariously on mountains and hills. The steep, winding paths are perfect for exploring and it's such a romantic moment when you watch the sun set over the island.
Turkey
5. Take a soak in natural thermal baths
They say thermal baths have healing properties, but me, I just want a warm soak in the hot springs. Turkey is home to a number of natural hot springs – Pamukkale seriously looks like it sprung out of the Ice Age. I don't know how it exists, but people have bathed in the pools for thousands of years. It's doubtful if Pamukkale really has healing properties, but what wouldn't you give for a dip in one of these amazing natural thermal pools?
6. Browse the treasures of the Grand Bazaar
The Grand Bazaar lives up to its name – a veritable treasure trove of Turkish wares under one roof. It's massive! There are over 3,000 shops for you to window shop, hunt for treasure or simply soak up the lively bazaar atmosphere.
Glass lanterns
Source
It's definitely touristy and if you're unsure about the market price of the goods, you might be ripped off, but there's nowhere else you can see so much variety in one place. Ceramics, jewellery, carpets, lanterns – you're sure to find everything in the bazaar.
7. Stand at the intersection of east and west at Hagia Sophia
You may know Istanbul by its other names – Byzantium, Constantinople and finally, Istanbul. It's no surprise that Istanbul's architecture is so culturally diverse, and Hagia Sophia is the best record of the different religions and societies that have influenced the city.
The interior of Hagia Sophia
Source
Hagia Sophia started off as a Greek orthodox cathedral, briefly became a Roman Catholic church, was converted into an imperial mosque under Ottoman rule, and is now a museum. Its long, complicated history makes it so remarkable – it's a patchwork of old and new. The dome is from the Byzantine era, but Islamic minarets were added and mosaics depicting Biblical figures plastered over. The result is a fascinating mix of both worlds, reflecting Turkey's position as both an Asian and European country.
8. Snack on Turkish sweets
Turkish Delight
Source

Turkish cuisine is a mix between European and Asian tastes, but there's one thing that's very special – their desserts. They're meant to be shared with the entire family and your sweethearts
Baklava
Source
There are so many that it's hard to choose, but several famous sweet treats include Turkish delight and baklava. If you've read the Chronicles of Narnia series, you've probably wondered what Turkish delight tastes like. The sugary cubes are made of a gel of sugar and starch, flavoured with anything from nuts to rosewater. Baklava looks like strudel, but it's actually layers of unleavened dough filled with nuts and syrup or honey.
United Kingdom
9. Visit a half-ruined castle and spot the Loch Ness monster
There is a lake in Scotland with water the bluest of blue. Within this lake holds a secret: a sea monster lurks in the depths, or so they say. That lake is called Loch Ness, home to Nessie, the Loch Ness monster.
Not a real photo of Nessie.
Source
On the banks of Loch Ness lies Castle Urquhart, a picturesque half-ruined castle with breathtaking views of the lake. It's indescribably beautiful, walking amongst crumbling stone, feeling the wind in your hair through that gaping hole in the tallest tower or just lying on the grass watching for signs of Nessie.
10. Take a picture with a telephone box
Yes it's cheesy and touristy, but nothing says "welcome to London!" like a picture with the iconic red telephone boxes. The history of the telephone box tells of how red was chosen to make it easy to spot, which has become very useful for us tourists – every major street should have a giant red box. You can't miss it! Sometimes, there's even a queue in front of the telephone boxes in touristy areas.
A word of warning: don't enter the telephone boxes! They may look lovely on the outside, but some reek of urine. Nasty.
11. See a West End play
The classic Phantom of the Opera
Source

London is a city of literature, a city of music and there's no better way to embrace the artsy side of London than to watch a musical on the streets of Soho. It'll be the most magical evening of your life, filled with soaring harmonies, irrepressibly infectious musical numbers and theatrical effects galore.
The Phantom of the Opera is a classic everyone must watch, but there's a wealth of plays and musicals that are equally compelling. Everyone's favourite Broadway musicals like Wicked and The Book of Mormon have their own West End spinoffs too.
Matilda
Source
Tip: For cheap tickets, buy them at the box office on the day itself, or if you're between 16-25, Matilda releases 16 tickets everyday for 5 pounds apiece. Start queuing as early at 7am to get your hands on those tickets!
12. Go museum hopping
National Gallery
Source
London is the city of museums and there are so many free museums you could spend a week wandering the halls, filling your brain with worldly knowledge. Marvel at the dinosaurs in the Natural History Museum, go back to Victorian times at the V&A and be astonished by the power of science in the Science Museum. I've been to a few museums when I was there, but London's museums are incredibly extensive and I've barely scratched the surface.
If it's your first time in London, you'll have a wealth of choices – check out a list of free museums in London here!
13. Take a haunted tour in Edinburgh
Haunted tours are aplenty all around the country, but they're never as chilling as a haunted tour in Edinburgh. It's all about the atmosphere. Edinburgh's lovely Georgian architecture becomes sinister and shadowy as night falls. Cold drafts sweep the alleyways, sending chills down your spine.
Calton Graveyard, Edinburgh
Source
Explore the underworld – underground vaults and graveyards that have witnessed the most gruesome of deaths. It doesn't take much to imagine that ghosts and spirits still lurk in the darkest corners, plotting and planning revenge. And if you feel something brush past you or a raspy whisper in your ear, try not to scream.
14. Walk across the Giant's Causeway
Nature is amazing. You're standing on the path where giants once trod, or so legend says. Make your way across basalt columns formed by volcanic activity years and years ago, amidst the sound of waves crashing against the rocks. Once you're done, hike along the cliffs overlooking the wild ocean below.
The Giant's Causeway is definitely an out-of-the-way attraction, but for first time visitors who long to go off the beaten track, Northern Ireland is a beautiful place for hiking, exploring and breathtaking scenery.
Germany
15. Be Sleeping Beauty for a day
Disney's iconic castle is real! Neuschwanstein served as the inspiration for Sleeping Beauty's Castle and it's downright gorgeous. Perched on top of a hill, surrounded by lush forests and sweeping valleys, there's something undeniably magical about its majestic spires, something mysterious about the way it's tucked away from all civilisation.
Unlike fairy tales, Neuschwanstein doesn't have a happy ending. It's still considered unfinished today, and built upon mountains of debt. Ludwig II of Bavaria's ambitious architectural projects became an obsession and he was deposed, before dying a mysterious death days later.
16. Visit a small town in Germany
Garmisch-Partenkirchen
Source
Cities may be fast-paced and exciting, but there's a charm in slowing down and enjoying life. Small towns are quaint, friendly and full of surprises. It doesn't take long to explore the entire town, and you'll often find cobblestone streets, half-timbered houses and centuries-old churches.
Instead of travelling directly from city to city, make a few stops along the way at small towns. You just might find something interesting – I stayed at a small town with a Hexenturm (witches' tower) sitting innocuously next to a kindergarten!
17. Join in the festivities at Christmas markets in Germany
Christmas market right next to the Cologne Cathedral
Source
Christmas is the most magical time of the year in Germany – cities and towns come to life in a flurry of excitement and Christmas markets. When the wintry chill seeps into your bones, pop by a Christmas market and be warmed by the piping hot drinks and the cheerful festive atmosphere. Try some Gluehwein (mulled wine), the traditional Christmas drink that's bound to bring some colour into your cheeks.
Christmas market in Dresden
Source
Join in the festivities in Dresden, where Christmas markets date back to the 1400s, or visit the market in the lee of the Cologne Cathedral. Even in the smallest of towns, there's so much good cheer that you're sure to have a good time.
18. Be a hipster in Berlin
Berlin had a tumultuous history, but today it's Germany's hipster central. Flea markets, street art and a ~very interesting~ nightlife make for exciting times in the capital city for locals and tourists alike. If you're on a budget, you're in the right place. Berlin is full of young, hip people, plenty of youth hostels and a free bike sharing system.
Join the hipsters in parks and markets on weekends, where street performers jostle with street vendors for attention in a noisy but lively hullaballoo. If you're feeling particularly snazzy, you can even belt out some tunes with Bearpit Karaoke at their weekly open-air karaoke sessions!
19. Celebrate Oktoberfest in Munich
Visit a beer garden even if it isn't Oktoberfest
Google 'Munich' and one of the first few results is bound to be Oktoberfest. Nowadays, it's more commercial than before, but how could you miss an excuse to drink beer and be merry? Get your own Dirndl or Lederhosen (Bavarian traditional costumes) and join the crowds for a rip-roaring festival of epic proportions.
I'll raise my glass to that.
Source
7.7 million litres of Oktoberfest beer were served over 16 days in 2013. Celebrate Oktoberfest in Munich this year and contribute a few pints to the tally.
Netherlands
20. Join a pride parade in Amsterdam
The Dutch are fiercely protective of LGBT rights, and there's no better time to visit Amsterdam than over the gay pride weekend. Party your weekend away and join in the Canal Parade – register to float down the canal, or spectate and cheer on the boats.
Even if it's not parade season, there's tons to learn about the Netherlands' LGBT culture, from events to exhibitions to 'Gay Amsterdam'-themed walks. Plan your trip here.
21. Cycle along the canals
When in the Netherlands, cycle! The beauty of the Netherlands is meant to be experienced at a leisurely pace. Breathe in the fresh air and feel the wind in your hair as you pedal along the waterways. You'll see tourists and locals alike enjoying the scenery.
Rent a bike for a self-guided, own-time-own-target adventure, or if you'd love to learn more about the Netherlands' history and culture, opt for a cycling tour.
22. Dance in a field of tulips
It's not cliched if you want to visit the Netherlands just for their tulips. Unfortunately for most, the tulip season is notoriously short. Just like the cherry blossoms in Japan, beautiful flowers are short-lived.
Keukenhof, Amsterdam
Source
If you've seen a photograph of a field of tulips in full bloom, chances are that it's at Keukenhof, a showcase of the best flowers the Netherlands has to offer. It opens its doors in spring, welcoming thousands of visitors who flock to dance among the blooms and wonder at the rows and rows of colourful tulips. Here's where you can find out more about Keukenhof and when it opens.
23. Remember the past in the Anne Frank House
It's not easy living a life hidden away in a secret annex, while your brethren are being prosecuted everyday and your life hangs in the balance. It's even worse when you're a young girl, wondering why people hated you just because of your race. Such was the life of Anne Frank, a young girl whose diary not only told of the typical woes of a teenage girl, but also of her fear of the Nazi regime.
Go there, okay? Okay.
Source
For a sombre reminder of the atrocities of the Nazi reign, visit her house in the Netherlands, her family's hideout as the war raged on. Her father survived the harsh conditions of life in a concentration camp, but the rest of his family was not so fortunate.
Italy & Vatican City
24. Eat gelato in Italy
There's a reason why gelato is an Italian word – it's a sign that when you're in Italy, you should eat as much gelato as you can. It's an all-purpose snack, perfect for hot summer days or freezing winter mornings.
Of course, the ice-cream connoisseur would turn up his nose at factory-made, sugar-filled gelato. Although cheap 1 Euro gelato seems like a good idea, you'll have to try the good stuff at least once.
The best gelato is freshly made with natural ingredients and has a certain rich, creamy texture that will make you swear off inferior ice-cream forever. Here's a guide to some of the best places to get your gelato fix.
25. Look for the Pope in the Vatican
The ceiling of the Sistine Chapel
Source
Angels and Demons may have been a work of fiction, but the Vatican is just as grand and amazing as the book describes, and probably has as many secrets buried deep within centuries of history. Art-lovers would find the Vatican's collection phenomenal, and even art-noobs would appreciate the Sistine Chapel.
Easter at the Vatican
Source
You probably wouldn't bump into the Pope on the streets, but if you're lucky, you can see him in person. Pop by St Peter's Square on Sunday around noon and hear the Pope's weekly address, or check out his Wednesday morning Papal Audiences.
26. Sip your way through wine tastings
It's a real toss up between Italy and France for the country with the best wine. If you love all kinds of alcohol and you don't mind getting drunk, I say go for it! Enjoy the best of Italy's wines! Just a word of caution: popular belief has it that Singaporeans are some of the worst drinkers ever. My friend got totally hammered and sent us a bunch of surprisingly eloquent drunk texts.
There's no better place to enjoy wine than Tuscany, home of the famous Chianti. Check out some of the wine tours available here. You're in for a treat… until that hangover starts kicking in.
27. Travel back into the Roman Empire
After all this time, Roman ruins are still standing strong. The most famous of them all is the Colosseum, home to gladiators, witness of bloodshed in the name of sport. Barbaric as it sounds, you can't help but marvel at how the Romans built such an impressive structure. Hark back to the days of the warriors, of the chariot racers, of the slaves.
It's not just the Colosseum – the Pantheon stands in stark contrast to the modern buildings surrounding it. Over the years, it has played a role as a church and a tomb, somehow remaining close to intact through the ages. Once you walk in, look up. You'll see why.
The oculus in the Pantheon
Source
28. Get lost in Venice
Grand Canal, Venice
Source
Venice – the city of canals and small, winding streets. After you're done seeing all the main sights and sailed along the Grand Canal, throw away your itinerary and let your feet take you where they please. Weave your way around the palazzi, scout out the canal-side bars and watch gondolas passing under bridges.
Venice isn't always about the tourist attractions. There's a kind of thrill in watching and appreciating how the city works and discovering how canal-life is different from a modern city.
29. Listen to organs
Monte Cassino Church
Source
You're never far from a cathedral or a basilica in Italy, which means you're never too far from an organ! When your feet are tired and you just want some peace, churches are the best places for a moment of solitude.
Some churches have old, floor-to-ceiling organs and organ performances at certain times of the day. Sit on a pew and feel the music move you, literally. The lowest notes are deep and gravelly and the entire floor seems to reverberate when they're played. There's something solemn and so majestic about an organ – you'll have to experience it for yourself.
Spain
30. Go tapas-hopping in Spain
There's no better way to unwind after a long day than with a glass of sangria, tapas and good conversation. Tapas are little snacks that go perfectly with a drink – they can be anything from a glass of cold tomato soup to fries drizzled with lots and lots of cheese.
Take a tapas tour from an introduction to the popular dishes, or simply walk into any Spanish pub or tavern after 8. Combine tapas with a steaming hot plate of seafood paella and you're on your way to enjoying a fantastic Spanish dinner!
31. Visit Fairytale Barcelona
The interior of La Sagrada Familia
Visiting Barcelona is like a dream – the architecture of the city is so surreal. On one side, you have Gothic architecture from the Medieval times. The streets are labyrinthian, the buildings an imposing grey, filled with small alleys leading to airy courtyards.
Park Guell, Barcelona
Turn a corner, and you're facing grand houses along sweeping avenues, built by the rich bourgeoisie in the early 1900s. Soon, you'll be familiar with Gaudi, the architect behind the craziest, most fantastical buildings – from La Sagrada Familia, the church of many generations, to Park Guell, Gaudi's interpretation of the Garden of Eden, to Casa Batllo, inspired by the fable of St George and the Dragon.
32. Gawk at the National Palace
Madrid is an impressively grand city, but nothing is comparable to the National Palace of Madrid, the official seat of the royal family and the glory of the Kingdom of Spain. Only a few of the rooms are open for visitors, but it's enough to get a taste of the glamour and glitz of life as a royal.
Only royalty can afford to have famous artists paint their ceilings. Only royalty can have handmade porcelain figurines adorning their wallpaper. Only royalty can match their curtains to their wallpaper to their carpet in the same expensive, hand-woven fabric. Man, I'm jealous!
33. Eat churros con chocolate
Spain makes the best churros hands down. Impossibly crispy, golden-brown and served up with a warm cup of chocolate, you can't go to Spain without caving in to your churro cravings. Although you can get churros to go, we recommend sitting down and enjoying a cup of coffee with your churros – that's how the locals do it!
Poland
34. Mourn the victims of Auschwitz
"So glad I went. So glad I got to leave unlike millions of others." – Mark M, on TripAdvisor
Fun and games must be balanced with some levity. Europe may have experienced glorious times throughout history, but it's witnessed some of the worst atrocities. Auschwitz is a sobering example of how barbaric humanity can be – it seems unimaginable how anyone could ruthlessly, systematically exterminate an entire race, but concentration camps have been around long before the Nazis' time.
It's twisted irony that signs proclaiming "Arbeit macht frei (work makes you free)" were placed at the entrances of concentration camps – you have to experience the gas chambers, inhospitable living conditions and sobering reality to believe it.
35. Jazz up Krakow
Poland and jazz seem worlds apart to the average foreigner, but Krakow is home to some of the biggest jazz festivals – the All Souls Jazz Festival is the oldest jazz festival in Europe! Talented Polish and international musicians take the stage right in front of the Main Market Square and crowds party on till late. Other than festivals, there are a number of jazz bars in Krakow, perfect for chilling out after a long day of sightseeing.
If jazz isn't your style, there are so many festivals that you're spoiled for choice, especially during the spring and summer months. Check out a full list of festivals here! Be sure to head to Warsaw for their exciting underground music scene too.
36. Count dwarves in Wroclaw
There are plenty of reasons to visit Wroclaw. More than 300 of them, in fact, according to Wikipedia. The first dwarf appeared in Wroclaw around 2001, and since then, their numbers have just kept growing. Some are commissioned by officials, others are tongue-in-cheek sculptures created by (presumably) bored artists. While touring the old town or the city in general, don't forget to keep your eyes peeled for these adorable miniatures.
And if you find dwarf-hunting more entertaining than the actual sightseeing, there's even an app to help you out. May the dwarves be with you.
37. Walk around Poland's Old Towns
Warsaw's Old Town
Source
Poland has been through so many changes and they're all reflected in Poland's Old Towns. The most famous are those in Warsaw and Krakow, cobblestoned streets with horse drawn carriages, full of history and tragedy. The Old Town in Warsaw is particularly tragic. Much of what you see today was reconstructed – Warsaw was ravaged and systematically destroyed during the German invasion in WWII.
Walk down the idyllic streets and relish in the soul of the towns, standing strong despite Poland's turbulent past.
France
38. Eat at a Michelin star restaurant in France
Epicure, Paris
Source
The Michelin Red Guide was born in France and it's unsurprising that French restaurants dominate the list. The French are notoriously finicky about their food – everything from taste to presentation must be A++++. You're bound to have a fantastic meal.
Lobster tail in peanut sauce at L'Astrance
Source
Splurge on an excellent meal (or a few) while you're in France and compare your rankings to the Michelin guide. Here's the most recent list of Michelin-starred restaurants in France.
39. Walk along the streets of Montmartre
The way to enjoy Montmartre is to avoid the tourist traps. Known as the bohemian town that inspired artists like Dali, Monet, Mondrian and Van Gogh, it's not the same anymore. Artists still throng the streets, but are mostly there to paint tourists for a fee. Still, the narrow alleys and magnificent views still make it charming town for a lovely afternoon walk.
There's a hint of the risque as well – nightclubs in Montmartre and neighbouring Pigalle are flourishing, so don't go there at night!
40. Watch Mona Lisa watch you at the Louvre
Home to the lady with the mysterious smile, the Louvre boasts of an extensive collection of art through the ages. Be prepared to squeeze with the crowds eager to catch a glimpse of the enigmatic Mona Lisa – her eyes are said to be looking at you, no matter where you're standing in the room.
41. People watch European style by the roadside
Watch the world go by as you sip a cup of coffee. There are so many roadside cafes in Paris that you're spoilt for choice – if you're looking for a place to relax and chit chat, choose a cafe along a quiet street.
If you love people watching, then you're in the right place. Parisians are so diverse and so animated that you'll enjoy spending an entire afternoon just watching people go by. The seats here face outwards towards the road!
Don't just get drinks – France is known for their amazing array of desserts. The bread is so excellent that even a simple sandwich tastes better in France. Or get some macarons if you're feeling fancy. We recommend Pierre Hermé!
Address:
– Pierre Hermé: 133 Av. des Champs-Élysées, 75008 Paris, France
– Indiana Cafe: Bonne Nouvelle, 42 Bis Boulevard de Bonne Nouvelle, 75010 Paris
42. Be dwarfed by the grandeur of Versailles
Marie Antoinette probably never said "let them eat cake", but she definitely lived in one of the most beautiful palaces in Europe. Palaces around the world are inspired by Versailles, the crowning jewel of the French monarchy in the 1600s and 1700s. Be disoriented by the Hall of Mirrors, be awed by the grandeur of the chateau and wander the museum for a glimpse of France's extensive history.
The Versailles Hall of Mirrors
Source
Or pretend you're king for a day.
Austria
43. Drink coffee in Austria
Walking into a cafe in Austria and asking for a cup of coffee is verboten, or at the very least, frowned upon. Cafe culture may be an up-and-coming thing in Singapore, but Austria's coffeehouses have been around for centuries, especially in Vienna and Salzburg. Coffee is a way of life!
Einspaenner – mocha with whipped cream
Source
For all the caffeine-addicts out there, ditch your Starbucks and run off to Austria. Don't make a faux pas, learn to order coffee here. And don't take your cup away. Take some time to relax, read a book or talk to other patrons – that's how coffee houses work in Austria.
44. Attend the opera in Vienna
What do Mozart, Haydn and Schubert have in common? They're all Austrian composers! Vienna is the classical music capital and there's no better place to spend a night out than at the Vienna State Opera. Let the opera singers thrill you with their soaring voices and impeccable harmonies. Even if you can't understand the words, you'll feel the emotion in the singers' voices
.
Flex Club, Vienna
Source
If opera isn't your style, there's choir, orchestras and electronic music. Find your sound here.
45. Visit the winter wonderland of Tirol
If you love skiing, Tirol is the place to be. Visit famous Austria's winter sports facilities in Innsbruck, or glory in the rolling green hills surrounded by the snowy peaks of the Alps. The scenery is right out of a storybook – try resisting the urge to spin around in circles singing 'The Sound of Music'!
Hike to your heart's delight in summer, or head to a ski resort in winter – pick one of the 80 ski resorts here.
46. Marvel at Schoenbrunn Palace
It's a toss-up between Versailles and Schoenbrunn Palace for the grandest palace in all of Europe. The entire Schoenbrunn complex houses the palace, expansive gardens and even a zoo.
And let's not forget the main draw – a maze that promises to be fun for both kids and adults.
The legacy of the incredibly rich Habsburg monarchs, it was turned over the government after the end of the monarchy in 1918. Under imperial rule, it witnessed the height of court life. Today, it's Austria's most-visited attraction and a reminder of how lavish royal life was.
Norway
47. See the northern lights dance across the sky
Who put those colours in the sky??? Aurora borealis, or northern lights, are "caused by cosmic rays, solar wind and magnetospheric plasma interacting with the upper atmosphere". Basically, they're magic. View the lights in Northern Norway or Svalbard, but remember to bring lots of warm clothing. The aurora borealis is by no means a regular event, so it depends on how lucky you are. Increase your chances by visiting between late autumn and early spring.
Once you get there, you'll be camping out the whole evening, hoping for the chance to see the lights before you freeze to death. Sounds like the adventure of a lifetime.
48. Eat reindeer meat
"I love reindeer meat!" – A TSL colleague.
Reindeer steak
Source
Don't shy away from reindeer – they're practically domesticated in Norway, so it's technically the same as eating your cow. It's said to taste like beef too, so close your eyes, enjoy the taste and try not to think of Rudolph.
Or make your own reindeer cookies
Source
Traditionally, surviving the harsh winters in Norway means having a meat-rich diet of game and fish. Nowadays, you can still find restaurants which serve up reindeer meat the good ol' way. Check out Oslo's best cultural restaurants here.
49. Dog-sled across Norway's wintry deserts
Answer the Call of the Wild and learn to drive your own dog sleds. The pros look super cool, handling the dogs and balancing on the sled effortlessly, but it's harder than it looks. Dogs can be unpredictable – my friend's short pause turned into a long wait for some dogs to finish mating.
Although you can find places to try dog sledding in Central Norway, there's nothing like whizzing across acres of powdery snow in Northern Norway. Take a dog sledding tour and enjoy the wildness of Norway's winter wonderland. Find out more here.
50. Relax and admire art in Vigeland Park
The world's largest outdoor sculpture park made by a single artist is right here in Oslo – combine art and leisure on your trip to Norway and visit Vigeland Park. The museum and park showcase Gustav Vigeland's lifework and it's amazing! Visitors can look forward to larger than life sculptures, a children's garden and deep, symbolic artwork – the fountain itself is interesting, but what's cool is that it's surrounded by 20 trees of life, depicting the life of man from cradle to grave.
It's all about the human emotions and relationships at the Vigeland Park – every sculpture tells a story that will give you a new perspective on life, the universe and everything.
Explore Europe your way
If you've always dreamed of going to Europe, dream no further. Start planning, start booking and start having the adventure of a lifetime. There's really something for everyone. Watch the diversity of the metropolitan cities like London and Paris, or escape into the quiet towns of Germany. Take a leisurely stroll along the canals in Amsterdam, or spend an exhilarating winter skiing in Austria.
Whether you're on a tight budget of under or you just want to enjoy Europe comfortably (link to first article), STA Travel ensures your trip is flexible and entirely customisable. Furthermore, you'll be guided by their in-house travel experts who'll help you plan the best trip possible.
It's all up to you! Travel, eat and sightsee any way you want it.
Call the experts at STA Travel at 6737 7188 and they'll take care of the planning for you. You can also visit them at SMU, NUS or their brand new store over at NTU soon, so get in touch with their travel experts right now!
Happy travelling!
STA Travel stores:
– SMU: 70 Stamford Road, #B1-4 SMU Concourse Opens at 10:00 am
– NTU: 50 Nanyang Ave, Singapore 639798
– NUS: NUS Co-op @ Forum, Ground Floor, Central Library Building, 12 Kent Ridge Crescent, Singapore 119275
---
This post was brought to you by STA Travel.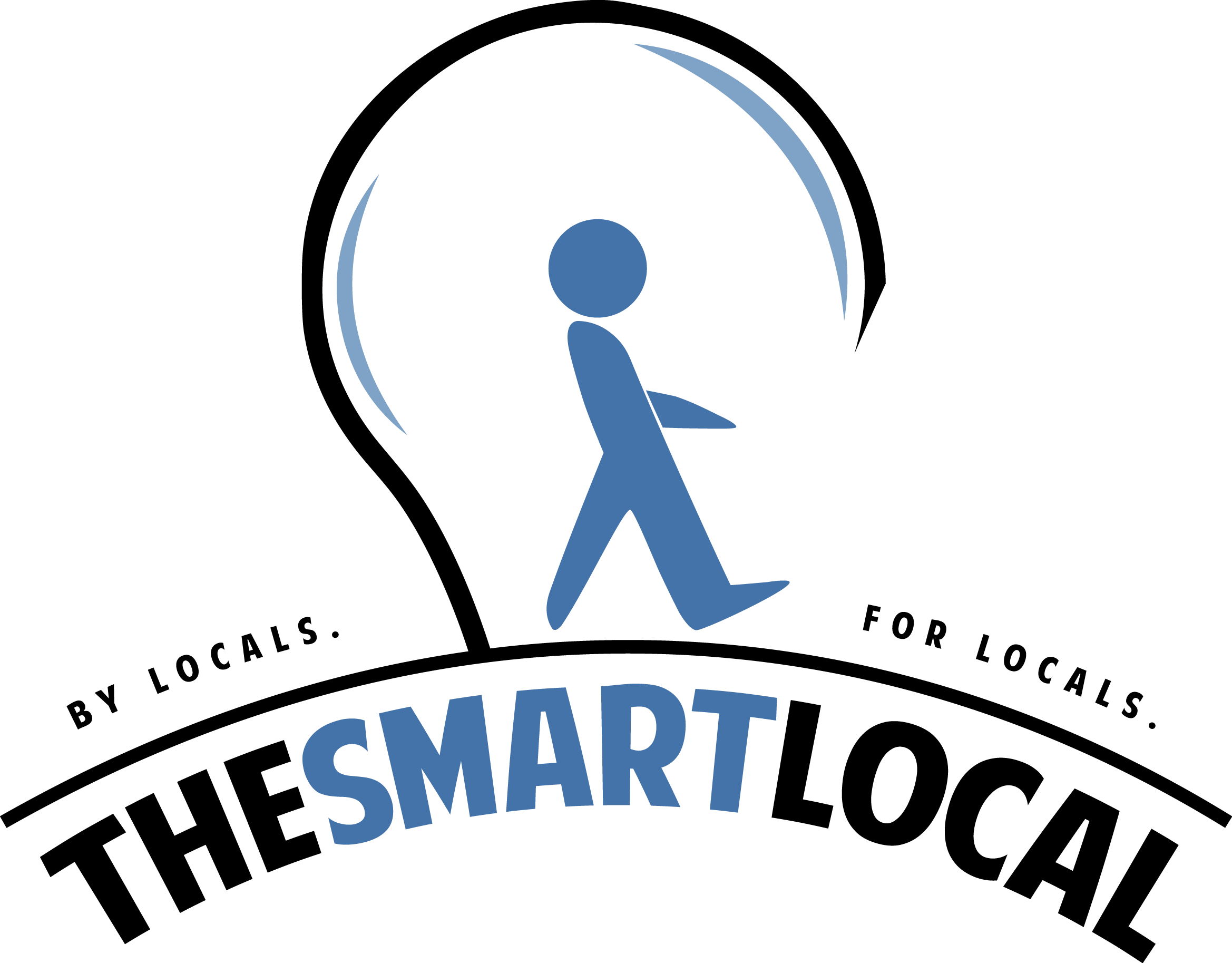 Drop us your email so you won't miss the latest news.