Abandoned mansions in Singapore
---
Who doesn't love a saucy story surrounding wealthy men with secret mistresses and mysterious fires? We've got a few narratives to share with you about the history of 9 abandoned mansions in Singapore. 
Hidden amongst today's modern settings are a number of abandoned places that tell the story of our country's past grandeur and offer an insight to the prominent figures throughout history. While most of these buildings still stand today, some have been demolished. Learn more about these hauntingly beautiful ruins, but be warned, you may bump into a ghost or two if you go wandering.
*Note: Some mansions have restricted access to entry. Please follow the appropriate rules and do not illegally trespass.
---
– Buildings that are still around today –
---
1. Istana Woodneuk – Currently belongs to Johor royalty
---

Decaying manor and Johor royalty – these phrases sound foreign together but that's Istana Woodneuk for you. This once majestic mansion now lies quietly among the trees and foliage between Holland Road and Tyersall Avenue.

Image credit: @charumenon via Instagram
This atas residence was built for Sultan Abu Bakar's 4th wife, who eventually sold it off to his son, Sultan Ibrahim, before she passed in 1904. Call it buyer's bad luck but the house suffered 2 major fires shortly after. The mansion today sits on land owned by the Johor Crown Prince, with plans for redevelopment.
Intricate carvings, ornate pillars and sprawling gardens – Istana Woodneuk was a grand masterpiece back in the day. If you could step into the estate today, you'll have to use your imagination on what it was like to live like a king. Alas, the residence is currently not accessible to the public, so continue imagining.
Left untouched for over 70 years, this abandoned mansion is definitely one for the books.
---
2. Chee Guan Chiang House – Worth over $500 million today
---

Image credit: Docomomo Singapore
For its prime location at Orchard Road and a spacious 100,000sqft of land, maybe paying more than half a billion for the Chee Guan Chiang House today doesn't sound too far-fetched. Also known as Wellington House, this art deco mansion is the perfect blueprint of Peranakan architecture.

Image credit: Docomomo Singapore
Built in the 1930s, the house was commissioned by Chee Guan Chiang, son of Malaccan banking tycoon, Chee Swee Cheng. Its interior – styled with geometric tiles, stained glass windows and rounded verandas – was a signature style of local architect Ho Kwong Yew back then. Later on, he also went on to design the iconic Haw Par Villa and Holy Trinity Church.
The wealthy Straits Chinese family vacated their house in 1941, so it transformed into a boarding house for a couple of years. Despite being untouched since the 1960s, this property was the spotlight of a 40-year legal battle, and now sits with nothing but vines and leaves enveloping it.
---
3. Haw Par Beach Villa – Forgotten villa on Coney Island
---

Image credit: Must Share News
So, Tiger Balm wasn't the only thing the Aw brothers owned. The duo also purchased Haw Par Beach Villa, which was rediscovered when Coney Island reopened. Hidden deep in thick mangroves, this 600sqm summer house was yet another model likely constructed by architect Ho Kwong Yew in the 1930s.

Image credit: Must Share News
The Aw brothers had their time with the beach house until the 1950s, before the government took it over in the 1970s. What's left is ruins of the house, clad in debris. With furnishings stripped, vandalised walls and shrubs growing, the villa's charm certainly diminished over time.
If you want to explore the area, well don't, because you'll be met with a "no entry sign" right at the entrance of the villa.
---
4. Cashin House – Will soon be accessible to the public
---

Image credit: National Parks
Don't be fooled by the seemingly modest looks of the Cashin House AKA "The Pier", because it has quite the tale to tell. Until 2009, the house served as a family holiday home for Howard Cashin, a distinguished lawyer and rubber plantation owner.
But during the 1942 Japanese Occupation, the house served as a "comfort" stop for Japanese officers, if you know what we mean.

Image credit: G'kar via Flickr
Its questionable past aside, the abode is more well equipped than you'd think. With electricity running, ceiling fans and even air conditioning – one could kind of live here. As the government plans to restore Cashin House for public access, its future looks very promising. Seminar rooms, exhibition areas and more enhancements are certainly in the talks.
---
5. No.11 Keppel Hill House – Only rediscovered in 2014
---

Image credit: Cheng Kiang Ng via Flickr
Nestled in the heart of Keppel Hill lies the No.11 Keppel Hill House – a stunning mansion recently rediscovered in 2014. As one of the last few relics of Singapore's colonial past, this iconic house has piqued the curiosity of many. Adding to its mystique, rumours say that the mansion's first owner was none other than a seasoned port master.

Image credit: Urban Redevelopment Authority
The cast iron columns of the mansion are a standout feature, rising from a concrete base all the way up to the second floor, probably to support the upper floor verandah. 
Interestingly, the mansion also once served as the grounds for PSA's central training school, before being awarded conservation status in 2005. Entrance to this historic mansion has been restricted with tightly locked gates and surveillance. So, if you're one curious explorer, don't trespass and just stay curious.
---
– Mansions that have been demolished –
---
6. Hillview Mansion – The haunted "Green House"
---

Image credit: @kopi_o_satu via Instagram
The Hillview Mansion at Bukit Batok has a mysterious reputation, and it's not just because of its picturesque lawn with overgrown grass. Locals have reported ghost sightings over the years, thus, earning its nickname as the haunted "Green House".
Construction of the mansion was commissioned by the ex-chairman of Cycle and Carriage Industries, Chua Boon Peng. But the project suddenly halted. Locals speculated that the death of Chua's mistress, who fell ill during routine checks, stopped construction. Others alleged that maybe MINDEF wanted the land back for security reasons.
Whatever the cause, one thing's certain – the now demolished mansion is locked for a reason –  probably to keep you away from the chilling sounds of an unseen mistress whimpering.
---
7. Istana Tyersall – Luxurious Sultan's palace that burned down
---

Image credit: National Archives of Singapore
Yep, it's another mansion that belonged to Sultan Abu Bakar of Johor. Istana Tyersall was built to celebrate the sultan's coronation. And an atas mansion must definitely have atas features – a grand staircase with iron balustrades, several multi-purpose rooms, gold plated decorations … the list goes on.
In 1905, a massive fire broke out and destroyed most of the mansion. Yes, we know what you're thinking, "another fire at another of the Sultan's mansions?" We can't corroborate any conspiracy theories but we raised an eyebrow after finding out too.
Even after the fire, its outdoor space was used to host lavish gatherings and events like horse polo and automobile races, organised by the Tyersall Country Club which was formed in 1910. Unfortunately, the mansion was demolished soon after in the 1930s on Sultan Ibrahim's orders.
---
– Abandoned mansions that have been redeveloped –
---
8. Matilda House – Haunted mansion turned clubhouse
---

Image credit: Angie Teo via Flickr
Of all the haunted abandoned mansions, Matilda House tops it all. Built in 1902, this house was a gift from Joseph Cashin, to his wife, Josephine Matilda Cashin. Fast forward to the 1980s, the government acquired the land in Punggol, forcing families to vacate their houses. As a result, Matilda House was abandoned too.
Prior to its modern-day makeover, the house was said to be watched by a long-haired woman who'd sit atop a tree, guarding the property from any trespassers.

Image credit: Yeoh Jo Ern via Google Maps
Rumour has it that this "lady" lingered on, even as Matilda House got reworked into a new clubhouse. In fact, officials have declared that lights in the property are never turned off, citing "safety reasons".
But on a serious note, the clubhouse today is indeed a fun hangout spot – so drop by and give it a shot.
---
9. Alkaff Mansion – Popular for high society gatherings in the 90s
---

Image credit: National Archives of Singapore
Alkaff Mansion was always the go-to place for social events – where crowds would gather for special occasions.
Built in 1918 as the private residence of Syed Shaikh Alkaff, this magnificent mansion has a storied history. Following WWII, it was abandoned and sold off. Across the decades, people of various races and social classes would use the mansion for different social functions.

Image credit: @thealkaffmansion via Instagram
Today, the mansion boasts over 100 years of rich history and is still a beloved hotspot for many events. From glamorous weddings to casual hangouts, this multi-functional venue has something for everyone to enjoy. There are also 2 Spanish cuisine-based restaurants and a cafe open to the public if you're keen to dine at the mansion.
---
Explore abandoned mansions in Singapore
---
Although dilapidated and forgotten, these abandoned mansions hold fascinating true stories of the people who once lived in them. Until now, most of them remain as hidden gems only waiting to be discovered.
So, if you need a thrilling, or even a ghost busting adventure, a trip to these spots – of course, just the ones with legal access – would definitely give you an adrenaline boost. Just don't forget to bring insect repellent and perhaps a friend for "safety reasons".
For more abandoned spots in Singapore, check out:

---
Cover image adapted from: G'kar via Flickr, Must Share News, Angie Teo via Flickr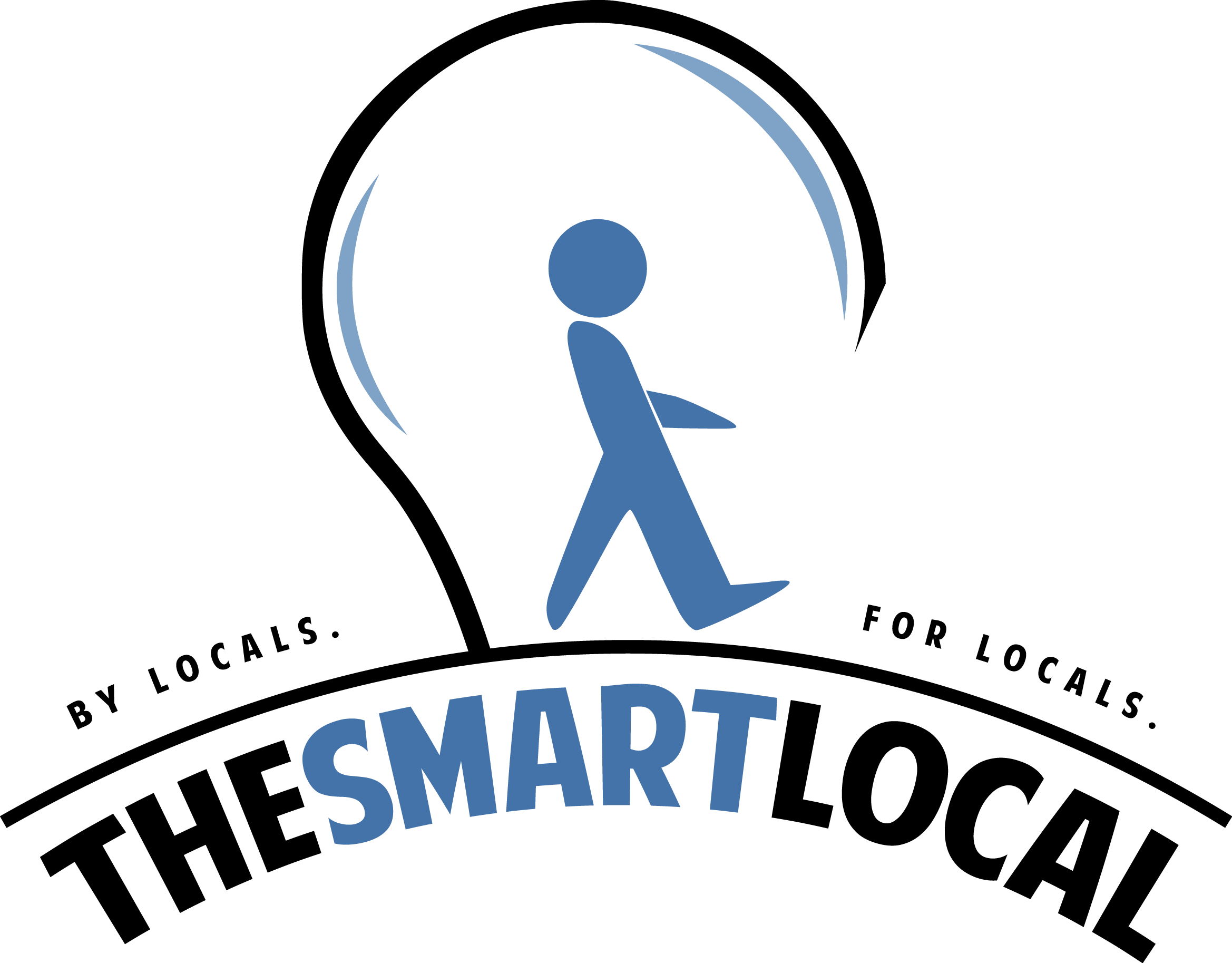 Drop us your email so you won't miss the latest news.