Hiking to abandoned places in Singapore 
---
Hiking? We love that. A good adventure? Pls take me there. In Singapore, where everything looks sparkly and new, it's hard to imagine anything being simply forgotten. But abandoned places are in fact, aplenty, and you can access some of them with a just short hike off the beaten tracks.
Below, find 9 abandoned places in Singapore with relics from the past for hikers to uncover. We've headed down to some of these sites to unravel everything from a dilapidated Hainan village to WWII bunkers hidden away in the forest. Most of these hikes are beginner-friendly, and very doable as long as you've got a good pair of walking shoes.
---
1. Bukit Brown Cemetery – "Avatar trees" & abandoned cars
---
"Go to Bukit Brown Cemetery," is a phrase I'd never thought I'd say. Bukit Brown, or Brown Hill, is home to an old grave site dating back to 1922, as well as a stunning 3km hike that cuts through the nearby forest. One of its highlights is the otherworldly "avatar" trees – or what you can consider mother earth's artsy spin on nature.
Push further through the jungle to find rickety flights of stairs and abandoned and broken cars seemingly strewn across the forest floor. There's no record of how these automotives ended up there, so their history is anyone's best bet.
Read our full guide on Bukit Brown Cemetery and the "Avatar Trees".
Difficulty: Medium. Some jungle trekking involved.
Starting point: Bukit Brown Cemetery entrance
---
2. Seng Chew Quarry – Old granite mine near Little Guilin
---

Image credit: @walk.sg
Located just a short distance from the well-known Little Guilin, Seng Chew Quarry was a granite farm back in the day, with harvest used for building bridges and other infrastructure. Today, it's a sizeable pool of water tucked away in greenery.

En route to Seng Chew Quarry.
Image credit: @chayying
While only a short hike away from civilisation, the journey to Seng Chew Quarry can be considered one of the more exciting ones on this list as there are no clear paths heading in. Most people discover their own routes by following the drains in the general uphill direction until they find the hidden enclave. 
P.S. You're strongly advised to stay behind the fence surrounding the quarry for safety. 
Getting there: Walk towards Bukit Batok West Avenue 5 and head uphill. Follow the drains and you'll cross a fallen tree log. The quarry then lies a few minutes walk in. While it's not marked on most maps, you can find it by looking for a splotch of blue near Bukit Gombak Sports Hall on Google Maps. 
Difficult: Easy-Moderate
Starting point: Bukit Gombak MRT
---
3. Kay Siang Bunkers – 1940s ammunition storage in the jungle

---
There are not just one but 3 bunkers hidden in Queenstown's forest. Built by the British in the 1940s, the Kay Siang Bunkers are house-shaped structures that were used as an ammunition storage facility during the second world war.
If you're wondering if the structure still has any antiquated rifles and AKs lying around, the answer is no. We've checked – the area has been cleared out and what's left are eerily empty rooms you can enter to explore. Just be sure to watch your step as the buildings have not been maintained in decades.

The bunkers are only a short walk into the forest from Kay Siang Road.
Read our guide to finding the Kay Siang Bunkers and other hidden spots.
Difficulty: Easy. Most of the hike takes place along the road.
Starting point: Redhill MRT
---
4. Former Hainan Village – 1930s ruins in a nature park
---
Gems from the past aren't always hidden under the canopies of an ulu forest. For those who aren't quite ready for a jungle hike just yet, Thomson Nature Park's Hainan Village ruins are easily accessible for visitors of all ages. Wander down wide paths to arrive at remains of a 1930s Hainanese settlement that was abandoned in the 1980s. 
Part of the kampung still stands and you can still easily identify features of homes of eons past. In the conserved ruins, spot what remains of kitchens, toilets and farms.
Read our full guide on Thomson Nature Park.
Difficulty: Easy. Literally a walk in the park.
Starting point: Thomson Nature Park entrance
---
5. Marsiling Tunnels – Hidden underground facility from WWII 
---

Image credit: @bhavana_eats_exercise
If there's one thing you can expect from exploring the Marsiling Tunnels, it's that you'll quite literally be getting down and dirty. Unlike Kay Siang Bunkers, this next destination is hidden out of sight, underground. Like Alice entering a very muddy wonderland, slide down an obscure hole in the ground to explore a mysterious maze of tunnels.  

Image credit: @wanderlustingwanderings
Only rediscovered in the 2000s, the Marsiling Tunnels is most popularly posited to have been an oil reserve but some speculate it to be a former torture chamber instead. For the squeamish, no worries, there aren't any rumours of spooky Caspers lurking around here – at least not yet. The only occupants of this pitch-black underpass are mainly critters and lizards. 

Entrance to the tunnels.
Image credit: @wanderlustingwanderings
While the tunnels are open for the public to visit, they are also flooded with mud so it's best to play it safe and book a tour with an experienced guide. Tours are occasionally offered by organisations like Beyond Expeditions and ExplorerSG.
Getting there: From Woodlands Waterfront Carpark, head towards Marsiling Crescent and follow the beaten trail that leads towards the entrance of the tunnel.
Difficulty: Moderate-Hard
Starting point: Woodlands Waterfront Carpark
---
6. Keppel Hill Reservoir – Forgotten for 60 years, near Mt Faber
---
Singapore has 17 reservoirs – or 18, if you count this unofficial find. Keppel Hill Reservoir disappeared from the maps for many years before being "rediscovered" again in 2014. In its hundred years of history, it served several uses, including being a source of freshwater for nearby villages, and being a makeshift swimming pool during the colonial era.
Today, it's a popular hiking destination among local "Marco Polos". The 2-hour-long trail starts near VivoCity and takes you uphill to the reservoir – but it's not just the destination that's interesting. Along the way, pass the abandoned WWII Seah Im Bunker and get up close to the gates of the dilapidated No.11 Keppel Hill House.
Read our full guide on hiking Keppel Hill Reservoir. 
Difficulty: Easy-Moderate. The trail has one steep slope.
Starting point: Seah Im Carpark
---
7. Bukit Batok Hillside Park – "Torii gates" in the forest
---
Some mornings, we wake up craving a wild adventure. If your inner Bear Grylls is raring today, give Bukit Batok Hillside Park a shot. Put on your hiking boots, grab your hiking sticks and stretch those quads as you're in for one heck of a journey. Not for the faint of heart, this trek involves some serious jungle bashing and steep hills. 
While this 2-hour trail was no easy hike to conquer, the reward at the end is definitely worth the grind. Find signs indicating that this was once a popular hangout – including a sheltered walkway that now looks like a set of torii gates, alongside weather-worn benches, tables and wells. 
You'll feel like you're entering a lost world. And hey, how often do you find something like this in Singapore?
Read our hiking guide to Bukit Batok Hillside Park.
Difficultly: Hard. Alternatively, there's a second trailhead near Bukit Batok West Avenue 2 that features a shorter – albeit less exciting – hike to the torii gates.
Starting point: Bukit Batok Avenue 5
---
8. Jurong Railway Line – Abandoned tunnel near Clementi Road
---
Even as an Eastie, I've got to admit: the West side of Singapore takes the cake when it comes to off-road adventures. Not too far away from the Green Corridor lies the Jurong Railway Line. Like the former, it was once part of the Malayan railway system that was in use until the 90s. 
30 years later, you can still find the remains of the tunnel and truss bridges that used to transport cargo carriages between Jurong and Malaysia. Aspiring "Doras" and "Diegos" can also follow the old railway tracks through the forest for a 40-minute hike that ends at the Sunset Railway.
Read our article on Jurong Railway Line for the full hiking guide.
Difficulty: Easy-moderate. Wear proper hiking shoes as, although short, the trail can be muddy and slippery.
Starting point: Abandoned tunnel near Maju Camp.
---
9. Fort Serapong – 1800s tunnels, bunkers & artillery batteries
---
Imagine Fort Siloso, but in an alternate universe where it fell into disrepair, and you'll have something that looks like Fort Serapong. Constructed in 1879, the ex-military fortress of Serapong is an unexpected find in the bustling island of Sentosa. 
While it was closed off from visitors in the past, tours to explore the ruins have recently begun. Sign up for a guided tour with Beyond Expeditions from now till the end of 2022 to explore the crumbling remnants of underground bomb shelters and battery potting rooms. 
Note: The public is not allowed to enter without a guide and any trespassers will be prosecuted.
Difficulty: Moderate
Starting point: Sentosa Cove Village bus bay
---
Exploring the abandoned places in Singapore
---
Freshly manicured public parks and well-paved nature reserves aside, there are loads of other intriguing and exciting spots to stick our curious noses into. 
Adventurers, don't just settle for another visit to the well-known trails, or wait weeks for your next overseas hiking adventure. Embark on one of these hikes to rediscover the forgotten nooks within our shores.
For more hiking and walking trails in Singapore: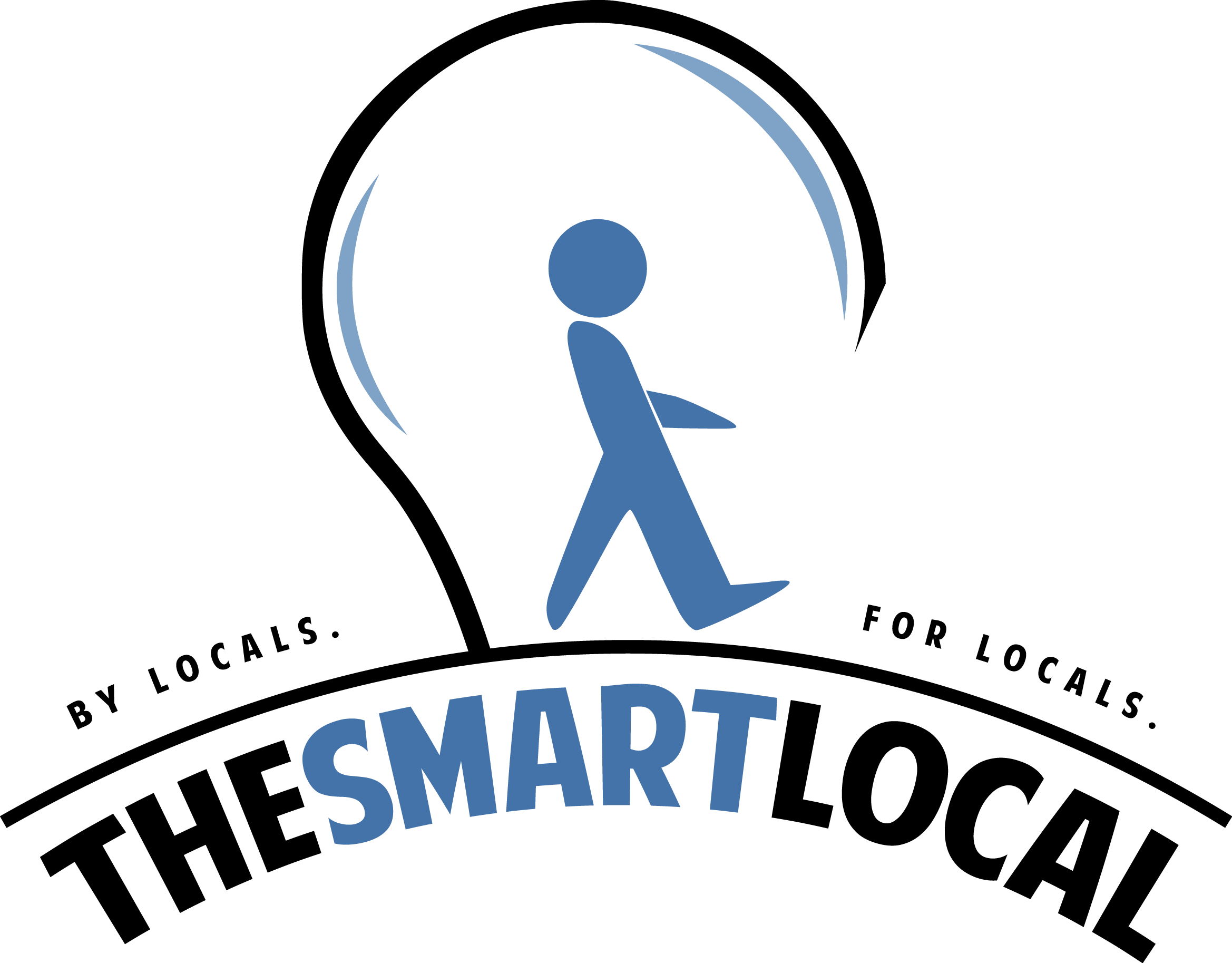 Drop us your email so you won't miss the latest news.