Marsiling Tunnels & Bunker
---
I've gone scuba diving in Bali and climbed Mount Rinjani, but even brave ol' me hesitated just a little when I was asked if I'd go exploring the Marsiling tunnels and bunker. Something about standing in pitch-dark tunnels with hundreds of geckos didn't seem too appealing. In the end, though, my adventurous side prevailed and I told my colleague, "Okay… I'll go for it".
Yes, friends, I went through the thick jungles of Woodlands, waded in knee-deep muddy waters, and faced a lot of creepy crawlies to bring you a first-hand experience of exploring one of the secret WW2 landmarks in Singapore.
---
Former military installation used by British & Japanese soldiers
---

Blueprint of the Marsiling tunnels.
Image credit: @pilotjo via Instagram
Before we dive into my wild story, here's a slice of history. The tunnels and bunker were initially used by the British military as an oil reserve station for the jet aircrafts, but the Japanese expanded it for their use during the occupation. When the Japanese left, the site was left abandoned, and the jungle took over the station.
Here's the spooky bit: there have been speculations that it was also used as a torture chamber and that there's an underground passage leading to a nearby former mental hospital.

With no official caretakers or maintenance, the tunnels and bunker have since integrated with vines, mud, and wildlife. This former WW2 site remained hidden until the early 2000s when the tunnel leading to the bunker was found.
Apparently, it is also said that Mas Selamat hid in these very tunnels after his escape from the detention centre, before he made his way across the causeway to Malaysia.
---
Exploring Marsiling tunnels – Pitch-black with ankle-deep mud
---

At this point, we have to tell you that there is no proper route, signage or landmarks that can guide you to the tunnels or bunker. In fact, with trees falling every now and then, the pathway to the abandoned sites keeps changing. So, be extra cautious about going off exploring on your own as there is a very high risk of getting lost in the jungles with no signal to send out an SOS.

Image adapted from: Google Maps
Go ahead and try searching for "Marsiling Tunnels" on Google Maps. Sure, there's a drop pin to show you the location but there's no proper way to plot a route through the jungle to get you there. If you'd like to explore, go with a pro who's done this before and knows their way around.
We were in the very capable hands of our guide, Shah from Beyond Expeditions, who expertly led us to the tunnels first, and later to the bunker. Equipped with a jungle knife, he cleared any parts where the vegetation got too dense or dangerous – like trees with spiky protrusions. He also warned us not to walk into low-hanging spider webs.
The entrance to the jungle is just opposite the huge open carpark along Marsiling Crescent. There's a narrow clearing that leads you in. Walk about 10 minutes in through the foliage and you'll finally reach one of the entrances to the tunnels.

South entrance to the tunnels.
The tunnels originally had 4 entrances but they were all sealed years ago. It's actually mother nature who reopened the South entrance of the tunnels, as soil eroded and forced the metal door open. For now, it's the only way to access the tunnels as the other 3 doors remain tightly shut with bricks on the outside.
Having been abandoned for so many years, there are many aspects of the tunnels that make it both a challenging and grimy place for those who dare visit. For one, without any source of light, it is literally pitch-dark in there. Without our headlights, we wouldn't have been able to see a thing.

Image credit: @wayofthecairn via Instagram
Once you've climbed in from that small entrance, you've got to descend 2 storeys to a flight of stairs that leads further into the tunnels. Inside, the once-white walls are now plastered with mud prints and ominous writings that scared the bejeezus out of us.
Even creepier were these tiny figurines that we found on one of the ledges in the tunnel.  Demonic ritual or a practical joke? You decide.

Basically, the main part of the Marsiling tunnels is a long corridor with metal pipes. These pipes transported the fuel all the way to the docks where the boats were kept.

If you want to leave your mark behind, instead of "vandalising" the walls, look out for the time capsule container where past visitors have kept some of their belongings such as shades.

The pitch-black tunnels look like a scene straight out of Resident Evil.
The entire area is filled with ankle-deep mud that is sludgy and thick. There are also handwritten warnings on the wall telling visitors to look out for chest-deep sinkholes they could walk into. 

During rainy periods, the muddy waters can go up to the knees. The only way out is the way you came in, so get ready to trudge through the same muddy route twice.
---
Investigating the Marsiling bunker – Storage room with narrow tunnels
---

Once you're out of the tunnels, getting to the Marsiling bunker is another 10-minute trek through the jungle.

Now, the entrance to the bunker is extremely narrow. You've got to slide yourself under, shimmy down about a metre, and then duck walk or crawl another ~15m before you get to a large storage room where you can finally stand.

The tunnels of the bunker are narrow and reminiscent of the famous Cu Chi Tunnels in Vietnam.
As someone who is terrified of snakes, I'm relieved to report that we saw none. Can't say the same for other reptiles though. The bunker is filled with geckos – believe me when I say lots and lots of them are slithering across the ceilings.

To get out of the bunker, you'll need to duck-walk through another tunnel. This one has leaping frogs, so best to keep your hands to yourself – try not to touch the walls or the ground.

That's Malaysia across the waters.
And that's it – you've explored a former WW2 site. Signs of civilisation aren't too far from the Marsiling bunker – you'll reach the exit from the jungle in less than 10 minutes. The well-treaded path leads you to Admiralty Road West from where you can clearly see our neighbours across the Causeway. 

Image adapted from: Google Maps
The walk to Woodlands Waterfront Park thereafter is just another 6 minutes.
---
How to get to the Marsiling tunnels & bunker
---

If you're getting to the Marsiling tunnels via cab, put Woodlands Waterfront Park as your drop-off point. And if you're driving there's an open carpark here too.

Those taking public transport, simply hop onto Bus 856 from the bus interchange at Woodlands MRT or Yishun MRT station and alight at stop 47011 – "Before Woodlands Waterfront Carpark".

Near the entrance of the park, there's a public toilet, a vending machine for bottled drinks, and an outdoor tap for you to wash your feet. There's also a shaded area where you can cool off before making your way back.

While you're there, you may also want to explore the nearby Marsiling Park or bookmark it for another day. There are numerous photo spots including a pond, a jetty, and a viewing tower, plus kiddos can have fun at the playgrounds.
---
Tips for exploring the abandoned WW2 site in the wild
---

Look out for spider webs.
Plants with thorns are aplenty, as are gigantic spiders and ants. Definitely cover your body fully with a long-sleeved top, full-length pants, and a hat. The grounds could also be muddy and slippery if the heavens have rained in the last few days, so wear properly covered shoes.

You might notice some ropes along the way, use them for support to pull yourself up on inclined slopes and to avoid touching the branches.

RIP kicks.
Your shoes will 100% be covered with thick mud by the end of the trek – wear a pair that you don't mind getting all dirty. Another tip: wear old socks that can be discarded at the end without making your heart pain.
While we're on the topic of preparing for the exploration trek, pack a change of footwear, insect repellent, and wet wipes. You may also want to bring along a snack as the whole excursion lasts about 3.5 hours. Just make sure to hold onto any litter till you leave the jungle and come across a proper bin.
Finally, don't forget to slap on some sunscreen and keep yourself hydrated with plenty of water.
---
Explore Marsiling tunnels & WW2 bunker remnants
---
The Marsiling tunnels and bunker may very well be one of the most secluded places in Singapore, with no real landmarks to point out the route and trails that aren't managed by any organisation.
But thrill-seekers and history buffs looking for an adventure akin to the likes of something you see in an Indiana Jones movie may find this the perfect spot to get down and dirty.

Rate: $150/pax
Meeting point: Woodlands Waterfront Park
Other WW2 sites you can explore:
---
Photography by Gavin Chua.
Originally published by Brendan Yee on 24th Aug 2022. Last updated by Aditi Kashyap on 16th May 2023.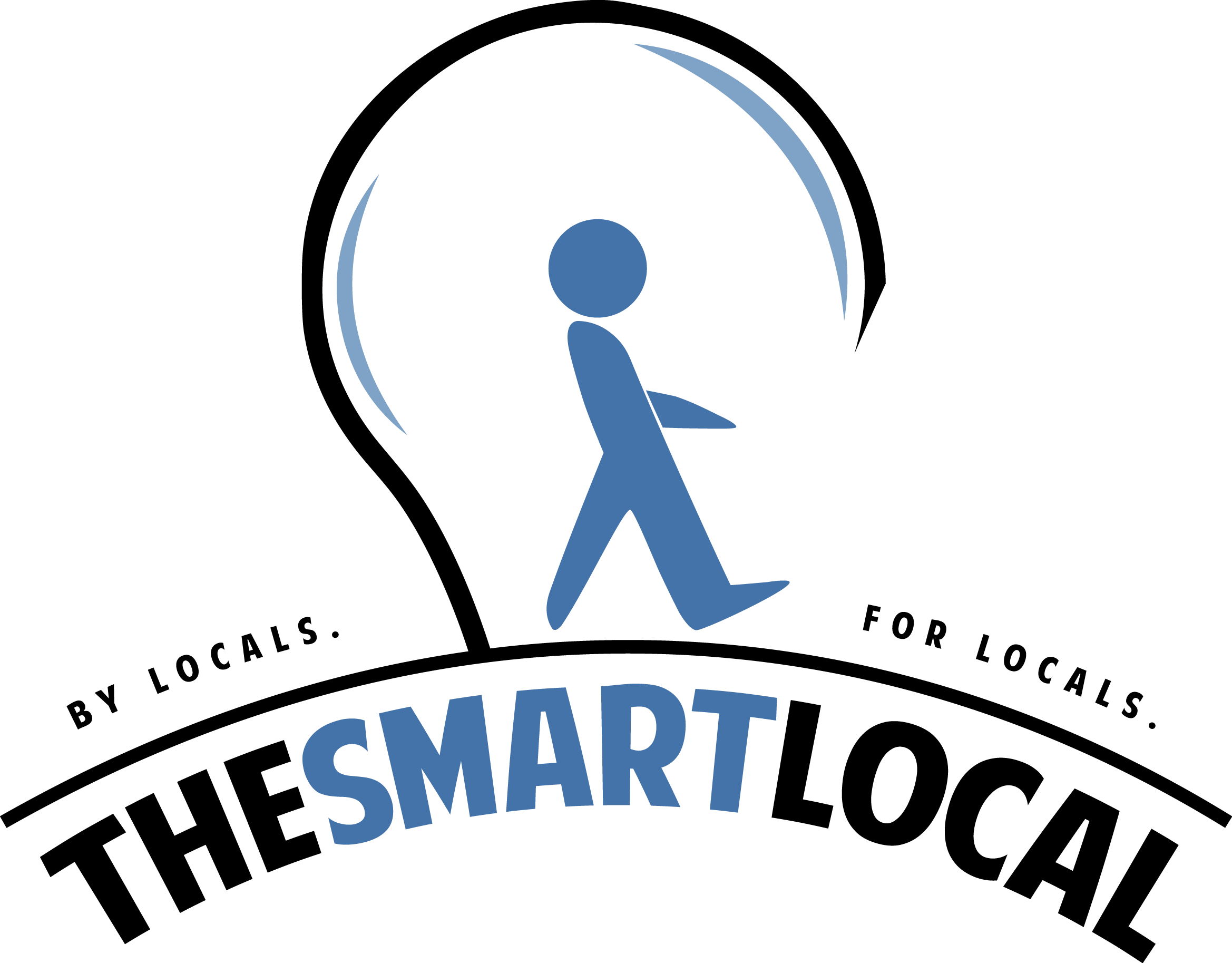 Drop us your email so you won't miss the latest news.