Learning scuba diving in Bali
---
Bali is where we Singaporeans scoot off to for bachelor and hen parties, romantic couples retreats, or just to mentally check out. Let's add to that list – Bali is also where everyone goes to learn surfing or learn scuba diving. I mean, it is just a 2-hour flight away.
It's no secret that the island has some of the best beaches in the world, making it one of the most popular spots for snorkelling in Southeast Asia. Extend that idea and it's no surprise that the deeper you go into the ocean, the more you'll be able to discover by diving. Think manta rays, reef sharks, preserved coral reefs, and gorgeous shipwrecks.
---
Choosing a diving course
---

Image credit: @balistingray
Not specific to Bali alone, let's first talk a little bit about the different Professional Association of Diving Instructors (PADI) diving courses one can take as a complete beginner – yup, no experience needed.
Basically, PADI has diving centres all over the world that offer globally recognised certifications to anyone who completes their courses. And that's it, once completed, you can dive anywhere from Maldives to Australia. Here are 3 PADI courses for absolute beginners where the only prerequisites required are knowing how to swim – duh – and being at least 10 years old.
---
Open Water Diver course – 4-7 days
---

Diving in Gili Trawangan – 1.5 hours by boat from Bali.
Image credit: @keywordadventuring
Now if you're ready to live out your mermaid and merman dreams, the Open Water Diver course is the one you want to opt for. It is the first scuba certification level and the most popular one for those who are quite sure they will be diving throughout their lifetime.
Generally completed over 4 days, this diving course requires you to be able to swim at least 200m out to sea and be able to float for 10 minutes. At the end of the course, you'll be able to dive down to a depth of 18m.

Image credit: @pro.dive.international
While most diving centres will allow anyone above the age of 10 to take the Open Water Course, some diving centres offer a separate Junior Open Water course for those aged between 10 and 15 years old. In the latter, your kid will only be able to dive up to a depth of 12m – this is good enough to see a plethora of marine life including sea turtles and corals.
Having said that, it's not uncommon for families with kids to make getting a diving certification a fun fam activity. Learn together, dive together.
Book a PADI Open Water Diver course in Bali (S$425.99).
---
Scuba Diver course – 2-3 days
---

Image credit: @rusomaweera
Say you're short on time and only have a weekend to get away, then you can consider the Scuba Diver course instead. Once certified, you'll be able to dive to a depth of up to 12m.
The only caveat? A certified instructor will have to accompany you for all dives. 
---
Discover Scuba Diving course – 1 day
---

Image credit: @tulamben_scuba
Those even more strapped for time or still sitting on the fence about whether they really want a full diving cert, check out the Discover Scuba Diving course. 
All you need is 1 day and you'll get the 101 lowdown to scuba diving – the essential skills you'll need for underwater exploration such as how to breathe with the scuba mask underwater. Literally, test the waters by starting out in a calm pool so there's no need to worry about the waves just yet.
If you feel comfortable with the experience, then go forth and get that Open Water Diver cert.
---
What to expect during an open water diver course in Bali
---
For the purpose of this guide, we're going to be talking about the Open Water Diver course as it is the most popular of the 3 beginner courses.

Image credit: @kelvinpang8111
Here's the good news – all dive centres will provide you with all the equipment necessary for rental and teach you how to use them. In most cases, these will be included in your course fees. 
Here's what you'll be donning in the water: a diving suit, mask, fins, regulator, buoyancy control device, oxygen tank, and a dive computer. We'll spare you the technical details of what each one does as this will be taught during the course. All you need to know is that they help you breathe and see underwater as well as keep track of how much oxygen is left in your tank. 

Image credit: PADI 
Just like getting a driving licence, a diving course consists of both theory and practical aspects. Your 4-day Open Water Diver course can be shortened to 3 days if you opt to do part of the theory classes online with e-learning. 
On your first day, you might start training in a pool depending on which dive centre you choose. Or for the more ballsy among us, you might go directly to the shallow parts of the ocean to train in more realistic scenarios. Choose a dive centre which offers either experience according to your comfort level.
After this initial training, most dive centres will bring you on 4 ocean dives included within the course.

Image credit: @keywordadventuring
Obviously, none of us can talk underwater, so the practical lessons include learning the basic hand signals to communicate with your instructor and fellow divers. You'll learn how to indicate that you're feeling okay or if something feels off, whether you're ascending or descending, and plenty of other helpful non-verbal cues.
Not to scare you but things can go array underwater so it's of utmost importance to learn the safety procedures carefully before going diving. Last but not least, the instructors will remind you to merely observe in awe and not disturb any marine life so as to protect the sanctity of these creatures' homes.
Of course, you could get this Open Water Diver certification in any part of the world where PADI dive centres are located. It's a given that they are safe and that the instructors speak English. 
---
How much does it cost in total to get a diving licence in Bali?
---

Image credit: PADI
It's time to break down the damage to your wallet. Well, we can safely say that it's way cheaper than getting a driver's licence in Singapore. The Open Water Diver course fee ranges from S$430-S$500.
Then, you have to factor in your 2-way flight fare and accommodation for at least 3 nights in Bali. Booking 3 months in advance means flights will be about S$220 and you now can get a hotel in Bali from just S$56/night. That adds up to about S$706 in total.
---
Choosing a diving centre in Bali
---

Image credit: @balicrystaldivers
Okay, picking a dive centre in Bali is like choosing a variety of prata – there are so many options. Plain and simple with no frills or all-inclusive packages with exotic dive locations. Whatever your preference, here are some factors to consider.
First and foremost, the location of the dive centre. Depending on which part of the island you're staying, you'll want to choose the nearest dive centre for convenience. The next thing is finding out whether your centre has a pool for training or if they're sending you straight to the open waters. Choose based on your comfort level.

Image adapted from: @gekodivebali
Also, you'll want to inquire whether your course package includes the rental of all necessary equipment, at least 4 open water dives, and complimentary underwater photography to capture your memories. These are typically the norm for all PADI Open Water Diver courses.
Finally, there's no harm in reading up on online reviews to find out more about the instructors and past experiences of other students with the dive centre too.
---
Best diving spots in Bali
---
Here's something else to consider when deciding on your dive centre: where they bring you for your training dives as part of the course. Or, you can keep this list handy after you've successfully completed your course and can't get enough of diving in Bali.
---
East Bali – Tulamben, Amed & Gili Islands
---

USAT Liberty Shipwreck.
Image credit: @tukang_solder_apple
There's no arguing that Tulamben ranks at the top of the list for the best diving sites in Bali. It's home to the USAT Liberty Shipwreck, an American WWII vessel that sank in 1963 and is now completely colonised by corals.
Book a scuba diving day trip with 3 dives in Tulamben (S$122.79).

These man-made structures were placed in the seas for corals to grow around them and create a self-sustaining ecosystem.
Image credit: Crystal Divers
Just 30 minutes away from Tulamben, Amed is another diving spot worth visiting. Some things you can expect to see are an underwater pyramid, a submarine mailbox, and clownfish like Nemo.
Book a diving tour for non-certified divers to Amed (S$154).

Image credit: @m.a.r.k.e.t.ha
Everyone's heard of the famous trio of islands off Bali known as the Gili Islands. In this region, the most frequent sightings are of reef sharks and eagle rays. You may have also spotted IG pics of the 48 life-sized sculptures underwater – you can find these in Gili Meno.
---
Southeast Bali – Nusa Penida, Nusa Lembongan & Padang Bai
---

Image credit: @roctopusdivelembongan 
Nusa Penida isn't just famous for its T-rex-looking rock; it's where divers go to spot manta rays. Not surprisingly, the dive point is named Manta Point where you're almost guaranteed to spot at least one of these magnificent creatures. Most diving tours will combine this with nearby island Nusa Lembongan.
Book a Nusa Penida diving experience (S$175.49).

Gili Biaha.
Image credit: @edwinprasetya 
Experienced divers will tell you that Padang Bai is a must-visit for the super adventurous folks. It offers some of the most interesting sights including shark caves and black corals with shrimp and crabs playing hide-and-seek.
Book a Fun Diving experience at Padang Bai (S$144.79).
---
South Bali – Tanjung Benoa Beach
---
This one is especially for beginners who are not too confident yet about heading out to the far seas and diving with larger marine animals. Tanjung Benoa Beach in Nusa Dua is just 30  minutes from Kuta and comparatively closer to the touristy areas of Bali. You'll still be able to see fish and practise your scuba diving skills in calmer waters.
Book a beginner scuba diving experience at Tanjong Benoa Beach (S$33.70).
---
Northwest Bali – Secret Bay & Menjangan Island
---

Image credit: @ani.lee2003 
Secret Bay offers a slightly different experience known as muck diving where you'll be swimming in slightly muddy waters and the species of fish you'll see living in their natural habitats are different too.
Keep your eyes peeled and you just may spot some seahorses, black urchins, or angelfish.  Even sea snakes such as the elephant trunk snake can decide to show up.

Image credit: @tuke_menjangan 
For Menjangan Island in Pemuteran, you'll need a professional guide to get you to this part of the protected West Bali National Park. Once you're there, check out the most popular diving sites including the eel garden, bat cave, and Anker Wreck – a 150-year-old wooden boat.
Book an introductory scuba diving session at Pemuteran (S$174.29).
---
Getting a diving certificate in Bali
---

The PADI certificate you get upon completion of your course.
Image credit: PADI 
All pumped up to book your flights to Bali? Plan your trip between April and October for diving season. In these earlier months, you're more likely to catch manta rays while towards the third quarter, you've got more chances of sighting the famous mola mola AKA giant sunfish.
Now that you know all there is to know about learning diving in Bali, take a deep breath and get ready to dive right into one of Sir David Attenborough's underwater documentaries.
Other fun stuff you can do in Bali:
---
Cover image adapted from: @tukang_solder_apple, @balicrystaldivers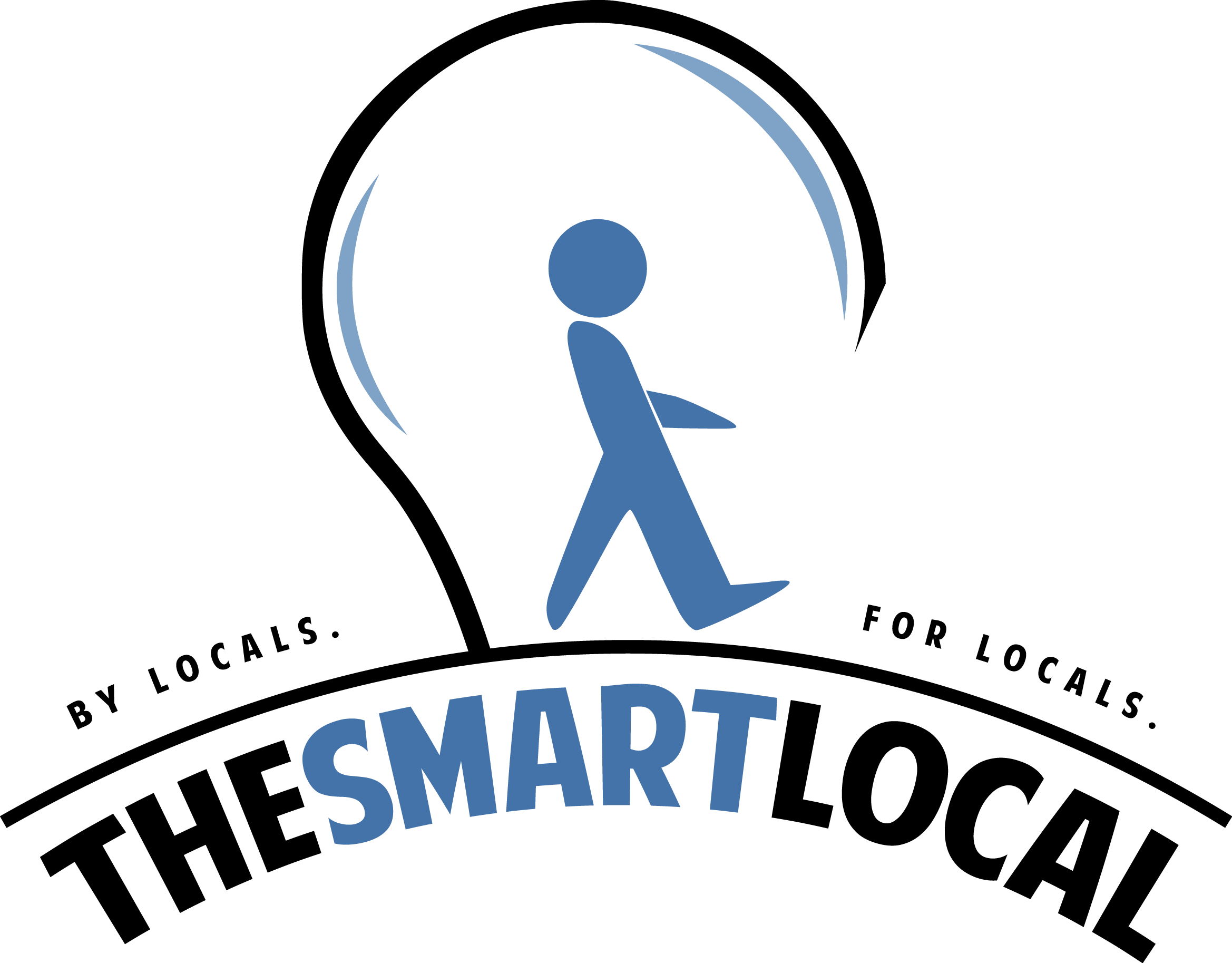 Drop us your email so you won't miss the latest news.