Snorkelling in Southeast Asia
---
It's exhausting being a mainland creature what with us having to contribute to the economy and all. Which is why beach getaways remain a popular R&R activity. The feeling of calm from the sound of ocean waves and the weightlessness in water, both figuratively and literally, is what makes being in the sea a great escape from the daily grind.
If a marine adventure is on your travel list, and you've already checked out SG's Pulau Hantu, here are some lesser-known snorkelling sites near Singapore. So, put on your swimsuits and get ready to hang out with the fishies.
---
1. Atauro Island, Timor-Leste – Snorkelling site almost unheard of
---
The reefs here are some of the least explored on the planet and remain relatively untouched.
Image credit: @tom_quinney 
Topping the list is a true hidden gem that most people don't know about – Atauro Island in Timor-Leste that lies south of Indonesia. As part of the Coral Triangle, the waters are home to hundreds of species and healthy coral reefs, so you're pretty much guaranteed a spectacular underwater sight. Look out for tunas, mackerels, manta rays, and if you're really lucky, the elusive Dugongs.

You can also go dolphin and whale watching in Timor-Leste.
Image credit: @fizzyinthesea 
If you get inspired by the waters of Timor-Leste and want to take it up a notch, there are a number of diving resorts offering affordable PADI courses (from S$100) to get your open water diving licence.
Getting there: Take a 2-hour flight from Singapore to Bali, followed by another 2-hour flight to Dili, Timor-Leste. From Dili, take a 1-hour boat ride to Atauro Island.
---
2. Similan Islands, Thailand – Thriving marine life in turquoise waters
---
Image credit: @thee_thitiwut_ 
With white sandy beaches and clear turquoise waters, the cluster of Similan Islands is paradise on Earth both above sea level and below. Teeming with colourful schools of fish and coral reefs, these waters are home to turtles and stingrays too.
Image credit: @pim.taechara 
Take a day trip from Phuket to get to the best spots for snorkelling by speedboat that will save time. Do note that the islands are only open to the public from November to April to avoid the monsoon season.
Book a Similan Islands day trip from Phuket (S$78.15).
Getting there: Take a 2-hour flight from Singapore to Phuket, followed by a 2-hour drive to Khao Lak. From there, take a 2-hour ferry ride to Similan Islands.
---
3. Koh Surin Islands, Thailand – Less touristy than Phi Phi Islands
---
Image credit: @tao.chih
The next time you're in Phuket and want to go snorkelling, go to Koh Surin Islands – a lesser-known alternative to the popular Phi Phi Islands. Koh Surin Nuea and Koh Surin Tai are the main areas with shallow coral reefs, suitable for novices, even. For the more adventurous, head to Richelieu Rock, a coral-covered pinnacle known to attract whale sharks.
Price: ฿200/pax (~S$7.61) for entry to Mu Koh Surin National Park
Getting there: Take a 2-hour flight from Singapore to Phuket, followed by a 1-hour speedboat to Koh Surin Islands.
---
4. Oslob, Philippines – Whale shark sightings
---
Image credit: @ linabeauu
Getting up close to magnificent sea creatures such as the whale shark is def one for the bucket list. Experience whale shark watching at Oslob where you'll even get a chance to feed these gentle giants. The coastal town has more to offer in the form of waterfalls and natural caves.
Book a whale shark watching experience (S$77.39).
Getting there: Take a 3.5-hour flight from Singapore to Manila, followed by a 1.5-hour domestic flight to Bohol. Then take a 90-minute ferry to Oslob.
---
5. Panglao Island, Philippines – Spot the world-famous sardine run
---
Image credit: @dkbdatu 
Nature lovers who want to do more than just snorkelling can consider Panglao Island their one-stop destination for beaches, springs, waterfalls, and caves. To witness the spectacular natural phenomenon known as the sardine run, head to Cliff Dive where it occurs at snorkelling depth. Napapling Reef is where the sardine run happens at slightly deeper levels.

Image credit: @raysonlux 
While you're at Panglao Island, drive 1.5 hours to these Chocolate Hills, a cluster of mounds that turn brown during the dry season, resembling giant Hershey's Kisses. Within the vicinity, get a taste of the Tarzan life at the adventure park with zip lines, obstacle courses, and giant swings.
Buy Bohol Chocolate Hills Adventure Park tickets (S$9.35).
Getting there: Take a 3.5-hour flight from Singapore to Manila, followed by a 1.5-hour domestic flight to Bohol where Panglao Island lies.
---
6. Coron Bay, Philippines – Avatar-like blue waters and limestone cliffs
---
Image credit: @dive.maria 
Probably the most well-known snorkelling site on this list, Coron Bay still has its fair share of secluded beaches such as San Jose Beach and Banol Beach. The crystal clear waters of lagoons like Kayangan Lake make it ideal to see underwater marine life and rock formations. Another highlight is Barracuda Lake, which is surrounded by towering limestone cliffs.
Limestone cliffs at Barracuda Lake.
Image credit: @sometimeslei
Here's a piece of interesting history: Coron Bay is home to multiple shipwreck sites featuring a Japanese navy fleet from WWII. Hence, experienced divers often flock to the bay for wreck diving.
Getting there: Take a 3.5-hour flight from Singapore to Cebu, followed by a 1.5-hour flight to Busuanga, Palawan. From there, it's an hour's drive to Coron.
---
7. Moalboal, Philippines – Swim with giant sea turtles
---
Image credit: @acangski 
Moalboal is one of the most underrated places in Cebu and definitely worth a visit for its vibrant marine life. Panagsama Beach is where the turtles hang and Pescador Island is the place to be to catch Cebu's incredible sardine runs. Partake in Moalboal island hopping to have an adventure-filled day including snorkelling, canyoneering, and cliff jumping.
Book a Moalboal island hopping tour (S$63.29).
Getting there: Take a 3.5-hour flight from Singapore to Cebu, followed by a 3-hour drive to Moalboal.
---
8. Phu Quoc, Vietnam – 10 nearby islands for snorkelling
---
Video credit: The Sergeant
With 10 surrounding islands suitable for snorkelling, Phu Quoc offers you the most bang for your buck. On the southern side, An Thoi Archipelago is the most popular for bamboo shark sightings. Another highlight is Dragon Rock where you can see house-sized boulders underwater.
Image credit: @bach.chung.303 
Up north, Fingernail Island is famous for its nudibranchs, which are colourful sea slugs, while Turtle Island has shallow waters less than 10m, suitable for those who are weary of venturing out too deep into the sea. A Phu Quoc snorkelling day tour is inexpensive for a small group to explore the islands on a speedboat.
Book a Phu Quoc snorkelling day tour (S$77.99).
Getting there: Take a 2.5-hour flight from Singapore to Ho Chi Minh, followed by a 1-hour domestic flight to Phu Quoc.
---
9. Bunaken Island, Indonesia – Shallow reefs under 5m in depth
---
Image credit: @risnayanabasri
Although you may not have heard of Bunaken Island, there's a direct flight from SG to Manado, the nearest city to this National Marine Park. The main draw of the island is a 2km-long reef fringing the island's South-Eastern shore where you can feast your eyes on healthy corals and schools of fish.
Image credit: @ anteequedinantinanti 
The deepest part of the ocean here is about 1,360m. But don't worry, you hardly have to go far from the shore to spot enormous sponges and anemones. There's lots of marine life to observe in even 5m depth of waters, making this a great choice for first-timers dabbling in snorkelling.
Getting there: Take a 4-hour flight from Singapore to Manado, followed by a 1-hour boat ride to Bunaken Island.
---
10. Mabul Island, Malaysia – Also has transparent kayaks
---
It's like having your very own glass boat to admire the clear blue waters below you.
Image credit: @miss_suwen 
If you think you've just about heard of every place to visit in Malaysia, think again. You probably haven't come across Mabul Island in Sabah, where you don't have to go too deep to spot odd-looking sea creatures in the muck areas. Sea turtles are a common sight too.
Being slightly out of the way has its advantages – less crowds and more importantly, pristine waters. Most of the resorts around Mabul Island offer snorkelling tours to nearby sites as well as other water activities such as kayaking – in a transparent kayak, no less. 
Image credit: @fairytalesc 
Those who can dive in deeper waters must not miss Barracuda Point at the nearby Sipadan Island, famous for barracuda sightings.
Book a Mabul Island snorkelling tour (S$54.65).
Getting there: Take a 2.5-hour flight from Singapore to Kota Kinabalu, followed by a 55-minute domestic flight to Tawau Airport. Once at Tawau, drive 1.5 hours to Semporna Jetty, and finally, take a 1-hour free boat ride to Sipadan Island.
---
Get the fins and goggles on at these lesser-known snorkelling sites
---
When you're looking to escape civilization, the last thing you want is to land in a crowded location and compete with other tourists for a serene spot to yourself. With this guide to lesser-known snorkelling spots in Southeast Asia, you can explore the underwater world and witness wildlife in its natural habitat.
More things to do in Southeast Asia:
---
A portion of this content may contain referral links to products. However, all opinions are ours.
Cover image adapted from: @ linabeauu, @sometimeslei, @ anteequedinantinanti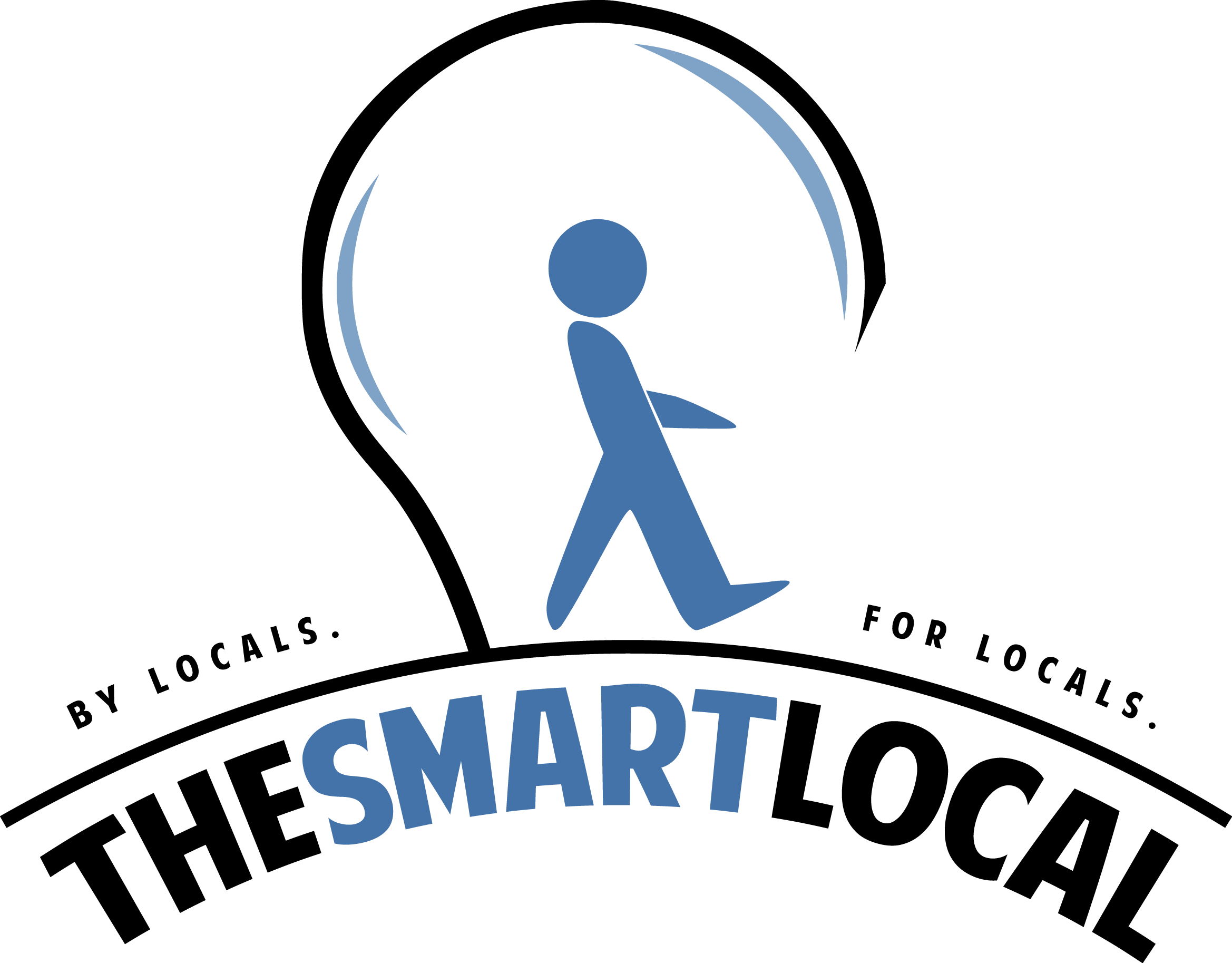 Drop us your email so you won't miss the latest news.