New things to do in South Korea 2022
---
Over the past 2 years, South Korea has seen plenty of new cafes, malls, and even theme parks sprout up. Since travelling to South Korea in 2022 is no longer a pipe dream for us Singaporeans, we've compiled a list of 10 new things to do when you visit the land of K-dramas.
---
– Seoul –
---
1. Visit a whimsical forest-themed mall with an indoor waterfall
---

8m-wide walkways and a 12m-tall waterfall at The Hyundai Seoul.
Image adapted from: @thirdonmay, @thirdonmay
The Hyundai Seoul is a 12-storey, forest-themed mall with around 600 shops. It first opened in 2021 and has since become a favourite haunt of influencers and celebrities alike because of its whimsical interior. In fact, former SNSD member Jessica Jung featured this mall in one of her vlogs back in 2021.
What sets this mall apart from its glitzy peers is its nature-inspired interior that's filled with greenery. In the atrium lies a 2-storey waterfall measuring about 12m tall, reminiscent of the one at Jewel Changi Airport.

Skylights in The Hyundai Seoul create a glasshouse-like atmosphere.
Image credit: @zero_grapher
Basement 2 is where you'll find fashion labels that are popular with young people, such as Korean streetwear brand thisisneverthat and Swedish lifestyle-cum-fashion brand ARKET. Notably, The Hyundai Seoul is one of two places where you can find ARKET in Asia.
Address: Parc.1, 108 Yeongdeungpo-gu Yeouidae-ro, Seoul, South Korea
Opening hours: Mon-Thu 10.30am-8pm | Fri-Sun 10.30am-8.30pm
Contact: +82 2-767-2233 | The Hyundai Seoul website
---
2. Dine at a dreamy mountainside cafe
---

Image adapted from: @cafe_sanare, @cafe_sanare
Located next to Bukhansan mountain, a popular hiking spot in South Korea, Cafe Sanare is a dreamy cafe filled with lush greenery. Cafe Sanare's name means "cafe under the mountain", and judging by its location, the name is more than fitting. 
Despite being a quiet mountainside cafe, Cafe Sanare is actually only a 5-minute walk from the Bukhansan Ui Station on the Ui LRT line.

Image adapted from: @cafe_sanare, @cafe_sanare
The interior of Cafe Sanare features a clean design boosted by full-length windows that grant visitors a front-row view of the gorgeous greenery of the surrounding area. Head outside and you'll find an outdoor seating area that's particularly breathtaking in the autumn. 

If you're lucky, you may come across a lounging stray cat or two.
Image adapted from: @cafe_sanare, @cafe_sanare
Do note that Cafe Sanare is a "no kids zone" and children under 14 aren't allowed to enter. Our guide to the "no kids zone" and other things you need to take note of before visiting Korea delves into this further.
Address: 56 Samyang-ro 181-gil, Gangbuk-gu, Seoul, South Korea
Opening hours: Mon-Fri 11.30am-9pm | Sat-Sun 11am-9pm
Contact: +82 10-4221-8812 | Cafe Sanare Instagram
---
3. Go gaga over Sanrio characters at a pop-up themed cafe
---

Image adapted from: 솜비, @sanrio_lovers_club
If you're a lover of all things cute, check out the Sanrio Lovers Club that's been trending on social media recently. It's a pop-up shop, themed cafe, and photo zone all rolled into one. Every corner has the potential to be a photo spot, and the whole place is decked out with Sanrio paraphernalia.

Giant Hello Kitty chilling in a bathtub.
Image credit: @_____uc___
The most eye-catching part of Sanrio Lovers Club has got to be the feature wall lined with Sanrio plushies next to the bathtub with a giant Hello Kitty chillin' and living her best life. 
When you're done taking photos for the 'gram, head to the cafe for a tea break. There, you'll find character-themed desserts in pastel hues that look almost too cute to eat. The cafe rolls out new limited edition menu items every month, so you'd have something to look forward to even if this isn't your first time visiting. 

Image adapted from: @sanrio_lovers_club, @sanrio_lovers_club
1-hour entry into Sanrio Lovers Club and seats in the cafe are available via reservations only. It's open till 28th Feb 2023, so make sure to visit before the pop-up ends. Also, check out our guide to Sanrio Lovers Club for other highlights to expect at the pop-up.
Address: 364-14 Seogyo-dong, Mapo-gu, Seoul
Opening hours: 12pm-9pm, Daily
Contact: 02-332-6110 | Sanrio Lovers Club Instagram
---
4. Watch the sunset from a floating Starbucks on Han River
---

Image credit: @kim_92
South Korea is a nation with a robust cafe culture, and it only stands to reason that even their Starbucks outlets are next level. One such outlet is Starbucks Wave Seoul, which looks like it's floating on water. 

Image adapted from: @slow__solos, @slow__solos
Starbucks Wave Seoul is housed in Seoul Wave Art Center, a cultural complex that serves as an art gallery and space for exhibitions. If the place looks familiar to you, that may be because the first floor has been used as a filming location for K-Pop artistes and groups such as BTS, Oh My Girl, and Chungha. 

Image credit: @mihee_seoulite
Thanks to the lofty ceilings and full-length windows, Starbucks Wave Seoul feels way bigger than it actually is. We recommend picking a seat by the window for maximum vibes, and so that you can pretend to be the main lead in a romantic K-drama pining after your unrequited crush.
Watch a tour of Seoul Wave Art Center here:
Address: 145-35 Jamwon-ro, Seocho-gu, Seoul, South Korea
Opening hours (Starbucks): Mon-Thu 8am-9pm | Fri 1-9pm | Sat 7.30am-9.30pm | Sun 7.30am-9pm
Opening hours (Seoul Wave Art Center): 10am-10pm, Daily
Contact: +82 1522-3232 | Seoul Wave Art Center website
---
5. Go on a day trip to Legoland Korea
---

Image credit: LEGOLAND Korea Resort
Newly opened on 5th May 2022, Legoland Korea is a resort dedicated to everyone's favourite plastic building block. 
Legoland Korea is actually located in Gangwon-do, not Seoul. However, it's only 1.5 hours away from Seoul if you drive or take a bus – that's like taking the MRT from Tuas Link to Changi Airport – or 2.5 hours by train. 

Image credit: LEGOLAND Korea Resort
Legoland Korea comprises 2 parts: a 28,000sqm theme park and a 154-room hotel. The theme park is split into 7 zones, namely Brick Street, Bricktopia, Lego Castle, Pirate Shores, Lego Ninjago World, Lego City, and Mini Land. In total, there are 40 rides and attractions.

Image credit: LEGOLAND Korea Resort
Since you're likely to be exhausted after a whole day of exploring the theme park, you'll need a place to rest for the night. That's where Legoland Hotel Korea comes in. The hotel is, of course, Lego-themed. There's even a treasure hunt with clues hidden in each room, which will surely keep you or your kiddos entertained.
Admission: KRW50,000/adult (~S$50.26), KRW40,000/child (~S$40.21) when purchased via the Legoland Korea ticketing page
Address: 128 Hajungdo-gil, Chuncheon-si, Gangwon-do 24240, South Korea
Opening hours: Mon-Fri 10am-6pm | Sat-Sun 10am-7pm
Contact: +82 33-815-2300 | Legoland Korea website
---
6. Contribute to an ever-changing art installation
---

Do Ho Suh's Artland.
Image credit: Prudence Cumings Associates
Artland is an interactive and ever-changing art installation by Do Ho Suh, a London-based Korean sculptor. Unlike with regular art installations, the artist invites viewers to collaborate and add on to the existing structure. It's currently being exhibited in the Buk-Seoul Museum of Art, where it'll remain till 23rd Mar 2023.
Artland first started out as a simple project made of children's modelling clay by Suh and his family. But over the past 7 years, the structure has grown to become a representation of a thriving, fantastical ecosystem of alien flora and fauna.

Both kids and adults are encouraged to make and add their own clay figurines to the installation.
Image credit: Seoul Museum of Art
Those curious about what Artland looked like originally will be glad to know that the exhibition includes a 3D rendering of the original structure. Also, visitors will be given a workbook titled The Wonders of Artland. Written by Suh's children, the workbook contains drawing activities and also serves as a guide to the world of Artland.
Admission: Free
Address: 1238 Dongil-ro, Nowon-gu, Seoul, South Korea
Opening hours: Tue-Fri 10am-8pm | Sat-Sun & PH 10am-7pm (Summer), 10am-6pm (Winter) | Closed on Mondays
Contact: +82 2-2124-5248~9 | Seoul Museum of Art website
---
– Busan –
---
7. Sip on coffee & culture at a cafe that resembles an art gallery
---

Image adapted from: @debussy_lune, @debussy_lune
The prosaically named Cafe in Busan is anything but boring. In fact, the interior design is befitting of a modern art gallery. Cafe in Busan has 4 floors, including a rooftop area that's painted to look like the ocean.

Image adapted from: @debussy_lune, @debussy_lune
The interior of the cafe is split into different zones, each decorated with a different theme. One of the most eye-catching features has got to be the giant sculpture of a head right in the middle of a red room. 

Image credit: @mini_miing
There's also a photo-worthy section with iridescent swing seats hanging from the ceiling. The effect is made even more magical by the videos of the ocean and sunset sky projected onto the nearby walls.

Image adapted from: @cafeinbusan_, @cafeinbusan_
Though the main draw of Cafe in Busan is its decor, its menu offerings are pretty impressive too. Drinks are priced between KRW7,000-KRW12,000, which is slightly higher than other cafes. Hence, we'd recommend saving your budget for cafe signatures such as the Sky Ocean Shake (KRW9,000,~S$9.05).
From time to time, the cafe will roll out seasonal specials such as the kid-friendly Cloud Latte or fresh Cheongdo Peach Juice.
Address: 175 Dalmaji-gil 117beonga-gil, Haeundae-gu, Busan, South Korea
Opening hours: 11am-10pm, Daily
Contact: +82 1899-9074 | Cafe in Busan Instagram
---
8. Fulfil your fairytale dreams at a magic forest theme park
---

Image credit: Lotte World Adventure Busan
Lotte World Adventure Busan: Magic Forest is a theme park that looks like a magical fairytale version of Europe. Opened on 31st Mar 2022, the park consists of 6 themed zones, including a royal garden-themed section featuring a ride inspired by Tchaikovsky's Swan Lake, and Joyful Meadows, a section dedicated to kid-friendly rides.
Though it only has 17 rides compared to the 46 in Seoul's Lotte World, the premises of Lotte World Adventure Busan are 20% larger. In other words, it's less crowded here even when things get busy.

Image credit: Lotte World Adventure Busan
Adrenaline junkies will want to check out the Giant Swing, Giant Digger, and Giant Splash rides in Underland, an area inspired by a Korean fairytale called the Ogre's Magic Club.

Queen Lorry's castle and her royal garden.
Image credit: @myuniverse_mj
But if you treasure a peaceful life, head to Queen Lorry's Royal Garden, where you can lepak and take chio photos to show off to your friends. As it's a great photo spot that's popular with couples, there are professional photographers stationed here, in case you're in need of their paid services.
And unlike the castle in Disneylands all over the world, the one at Lotte World Adventure Busan is open to all visitors. There's even an observatory on the 2nd floor, and we recommend heading up for a romantic view when the sun sets over the theme park.
Book tickets to Lotte World Busan.
Admission: KRW47,000/adult (~S$47.25), KRW39,000/teenager (~S$39.20), KRW33,000/child (~S$33.17)
Address: 42, Dongbusangwangwang-ro, Gijang-eup, Gijang-gun, Busan, South Korea
Opening hours: 10am-9pm, Daily
Contact: +82 1661-2000 | Lotte World Adventure Busan website
---
9. Step into the future at a robot theme park
---

Image adapted from: 리니히니 
Gyeongnam Masan Robot Land isn't technically in Busan, but it's close enough and worth a day trip. The theme park is located in Changwon, which is only 30 minutes away from Busan by car, 1 hour by bus, and 1 hour 45 minutes by train. 
The robot-centric theme park is the first of its kind in the world, and you'll find about 250 robots here. All in all, there are 22 rides and 11 robotic experimental facilities in Gyeongnam Masam Robot Land, which is as big as 150 football fields.

Image adapted from: 뿅뿅이삼촌 and 리니히니
Key rides at this theme park include a 65m-tall Gyro Drop, a 90° rollercoaster with 360° twists, and a Viking Ship. Brave kids can try riding the 11m-tall Gyro Drop, which is enough for an adrenaline rush but safe enough so that parents won't have to worry. Less risky rides include the merry-go-round and bumper cars, though they're no less fun. 
Admission: KRW35,000/adult (~S$35.18), KRW31,000/teenager (~S$31.16), KRW27,000/child (~S$27.14)
Address: Bandong-ri, Gusan-myeon, Masanhappo-gu, Gyeongsangnam-do
Opening hours: Mon-Fri 10am-6pm | Sat & Sun 10am-9pm
Contact: +82 55-214-6000 | Gyeongnam Masan Robot Land website
---
– Incheon –
---
10. Live out your cottagecore dreams at a workshop cafe
---

Image adapted from: Onest Kim, Onest Kim 
Momo Art first started out as a space for horticultural and ceramic art workshops for adults and kids alike. Later, the place was expanded to include a cafe space so that adults could have a place to chill while their kids were attending workshops.

The greenhouse where gardening workshops are held.
Image credit: Onest Kim
The premises include a greenhouse, garden, huge backyard, and a building where indoor workshops are held. In the summer, there are kiddie pools set up in the backyard. Do note that you'd need to make reservations via Naver should you wish to make use of these pools.

Image adapted from: gyeyang_gu, gyeyang_gu
Admission to Momo Art costs KRW8,000 (~S$8.04), which includes a free drink. We recommend trying one of Momo Art's ades – Konglish for lemonade soda drinks.
Admission: KRW8,000/adults (~S$8.04), free for children under 12 months
Address: 33 Yeokgol-ro, 43beon-gil, Gyeyang-gu, Incheon, South Korea
Opening hours: 10am-7pm, Daily
Contact: +82 32-555-7378 | Momo Art Instagram
---
11. Pretend you're in Bali at a scenic beachfront cafe
---

Image credit: @floredo.coffee
Floredo Coffee is a tropical beachfront cafe that looks like it could be in Bali. Singaporeans may ask, "Why would I want to pretend I'm in Bali when I finally got to visit South Korea?" Well, we're a nation that loves bargains, and what's better than getting 2 vacations for the price of 1?

Image credit: @floredo.coffee
Bean bags, tiki umbrellas, palm trees, and lounge chairs are abundant throughout the cafe's grounds, and the view of the sea here is to die for.

Fruit lattes, fresh cream cake, and bread roll.
Image credit: @cherish_y_r
The cafe's handmade fruit lattes are especially popular during hot summers, and the strawberry version is so popular that it's also available in glass bottles for takeaways.
There are 2 Floredo Coffee outlets – the OG is in Yeongheung, while the newer one is in Seonjae, both in Incheon.
Address: 301, Yeongheung-ro, Yeongheung-myeon, Ongjin-gun, Incheon, South Korea
Opening hours: 9am-10pm, Daily
Contact: +82 50-71325-4100 | Floredo Coffee Instagram
---
– Daegu –
---
12. Get in touch with nature at a tree farm-turned-exhibition space

Image credit: SPACE
According to SPACE, MRNW Daegu started as a landscaping tree farm. MRNW stands for "miraenongwon", which means "future farm". 
The original owner grew landscaping trees and plants in the huge compound, both for business and as a hobby. Later, his son – the current owner – inherited the farm and turned it into MRNW Daegu. 

Image adapted from: @hyuggy_hammy, @yunhejl
The landscaping trees from the original owner have been painstakingly preserved in the expansive gardens at MRNW, so that's what visitors come here for – besides taking numerous photos of the Insta-worthy building. 
The best part of MRNW, in our opinion, is the fact that you'll spot cute ducks roaming around the garden. 

Image credit: SPACE
MRNW regularly runs events such as art exhibitions and gardening workshops, the latter of which is conducted in conjunction with Seoul Gardening Club and will appeal to aspiring plant parents out there.
And when you're done exploring MRNW, head to the in-house cafe called Piper, where you can rest your weary body and recharge with a good cup of coffee.  
Address: 493-1 Mutaejoya-dong, Buk-gu, Daegu, South Korea
Opening hours: Tue-Sun 10am-9pm | Closed on Mondays
Contact: MRNW Daegu Instagram
---
13. Explore a Secret Garden-esque cafe
---

Image credit: @92.115ss
Located in Seongju County, which lies west of Daegu, Liebevoll is an unusual cafe with premises measuring approximately 9,917sqm. The majority of the space is taken up by gardens and it honestly looks more like a forest than a cafe. For Singaporeans who have lived all their lives in the city, this cottagecore cafe will be a novel experience.

Image credit: @92.115ss
This place is so big that they even have a mini creek and waterfall, so you could easily spend a whole day here exploring the grounds.
From time to time, you'll find flea markets being held at Liebevoll. The cafe is particularly magical come Christmastime, when the owner decks out the entire place with winter-themed decorations, creating a Narnia-esque cosy atmosphere. 

Image adapted from: @liebevoll_art, @liebevoll_art
Liebevoll is technically a "no kids zone", but there are some caveats – the cafe allows kids above 12 years old and babies under 12 months old to enter.
Address: 1433, Deokun-ro, Suryun-myeon, Seongju-gun, Gyeongsangbuk-do, South Korea
Opening hours: Mon-Fri 11am-6pm | Sat 11am-9pm | Sun 11am-8pm | Closed on Wednesdays
Contact: +82 10-4434-2018 | Liebevoll Instagram
---
New places to visit in South Korea 2022
---
Now that we can freely visit South Korea, it's time to check off our list of new and interesting things to do and places to visit. But before you jet off, read up on things to know about visiting South Korea – you won't find these tips in regular guidebooks.
Check out more things to do in South Korea:
---
Cover image adapted from: @92.115ss, One Fine Day, @kim_92, @rikorikoleeriko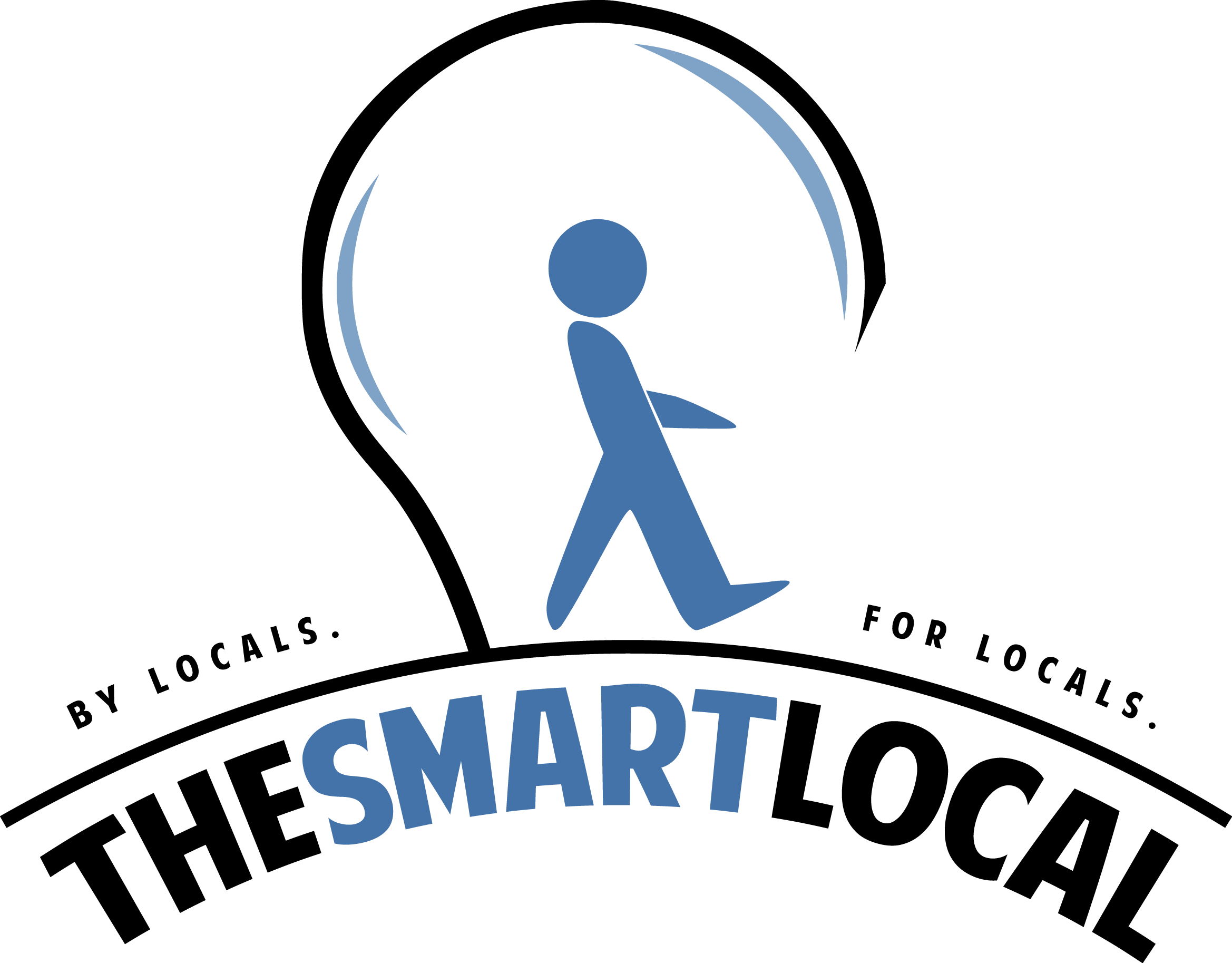 Drop us your email so you won't miss the latest news.