Things to do in Seoul under $50
---
It's official: the world is obsessed with K-drama, K-pop, and K-BBQ. So if you live, breathe and dream everything Korean, then you're probably planning a trip to Seoul by now.
There's no shortage of things to do in Seoul. But if you'd like to do the city on a budget, then bookmark these seven affordable activities asap. From unique dining experiences and vibrant street markets to wild pub crawls, here's what you can do with your chingus without blowing the bank.
---
1. Ride the hair-raising roller coasters at Lotte World
---
Florida has Disney World, and Seoul has Lotte World – the world's largest indoor theme park that's a must-visit if you've got the need for speed – or if you have kids.
Image credit: @happylotteworld
Thrill-seekers can hop right onto countless riveting rides like the high-speed Atlantis Adventure roller coaster, Gyro Swing and Comet Express. As for kids and kidults who want something more chill, check out Lotty's Kidstoria and Dragon Train among many others.
Image credit: @happylotteworld
Switch things up by exploring Lotte World Aquarium, going bowling at the bowling alley, and zooming across the ice at the ice rinks. 
And last but not least, selected cardholders can score 1-for-1 Lotte World tickets when you book on Klook.
Lotte World
Price: From $39.85
Address: 240, Olympic-ro, Songpa-gu, Seoul, South Korea
Phone number: +82 1661-2000
Book Lotte World visit pass.
---
2. Have a vintage photoshoot at Bukchon Hanok Village
---
Assuming you'll be taking a ton of photos, you probably already have Bukchon Hanok Village on your must-see list.
Image credit: @asuka_hopeworld
The nostalgic village – home to 600-year-old traditional stone houses – used to be a prime estate for only dynasty officials and the wealthiest. These days, you can just take a stroll down the alley and dress in your best rented vintage clothes to recreate a scene from hit K-dramas like Mr Sunshine.
Image credit: Klook
Each rental package comes with one set of retro clothes and you can rent them for up to six hours.
Alternatively, opt for a Hanbok photoshoot around the palaces and fully immerse yourself in Korean culture.
Ikseon Boutique
Price: From $31.69
Address: 3F, 38 Donhwamun-ro 11-gil, Nakwon-dong, Jongno-gu, Seoul, South Korea
Phone number: +82 2-747-4310
Book Ikseon Boutique Retro Clothing Rental Experience.
---
3. Visit 42 attractions for free with Discover Seoul Pass
---
If you're the type of person who needs to do 'em all during a visit, then the Discover Seoul Pass is for you.
Colorpool Museum in Seoul
Image credit: @melodyofherseoul
This nifty pass provides you with both free and discounted access to 42 attractions – like Gyeongbokgung Palace, N Seoul Tower, and Colorpool Museum – plus a transit card so you can ride public transportation like a pro. Top up the pass with ease and get any unused balance back at the end of your trip.
Image credit: @s_uuuuu03
From historical palaces and temples to galleries and even Flowers by Naked – an interactive floral exhibition – the all-in-one pass has got you thoroughly covered.
The pass gives you flexibility in choosing between one-day, two-day or three-day options. It also gives you access to other attractions in Gyeonggi, Incheon and Daejeon.
Discover Seoul Pass
Price: From $40.65
Book a Discover Seoul Pass.
---
4. Hike an 18.6KM ancient Seoul City Wall
---
To burn off all those gimbap and tteokbokki you've been munching on, consider going on a hike up the mountainous Seoul City Wall.
Seoul City Wall has stood since 1396
Photo credit: @nayaeyy
At first glance, this towering 18.6KM climb might seem intimidating. However, it is much easier to conquer and won't leave you gasping for air. You'll also find parks and workout areas on the way up.
Choose from six different trails ranging from an easy 1-hour stroll to a sweaty 3-hour trek. Enjoy nature, a panoramic view of the city, and some mung bean pancakes along the hike.
Changuimun Gate
Image credit: @strdwlndr
On the way down, look out for the Changuimun Gate – one of the oldest Joseon Dynasty's gates that once protected the capital city Hanyang.
Seoul City Wall
Price: Free
Address: 622-83 Changsin-dong, Jongno-gu, Seoul, South Korea
Visit Seoul City Wall.
---
5. Go bar hopping with Seoul's No.1 pub crawl
---
Years of watching K-dramas have probably taught you that Koreans know how to party. But if you'd like to see it for yourself, a safe bet is the Seoul Pub Crawl – Korea's biggest party tour.
Mike's Cabin Hongdae
Image credit: @mikescabinhongdae
All you've got to do is choose between two hip party locations – Itaewon and Hongdae – and let them do the rest. Perks include free entry, up to four free shots and no waiting time.
You'll get to visit three bars and a club. Be warned: the locals go all out until sunrise. 
Seoul Pub Crawl 
Price: From $25
Address: 1f, 22 Wausan-ro 17-gil, Mapo-gu, Seoul, South Korea
Book a Seoul Pub Crawl experience.
---
6. Create your own K-beauty products
---
It's no secret that Korean celebrities have flawless skin and always seem to master the 'no makeup' makeup look. Maybe they were born with it, or maybe it's the miraculous K-beauty products that they're using. Either way, we also want it.
Image credit: @rosieposie.lo
And if you do too, then an activity to KIV would be this DIY K-beauty skincare and cosmetics class by Vic's Lab Korea. Here, with the help of a Korean skincare expert, you'll get to make your own serum, toner and lipstick that are best suited to your skin type.
Vic's Lab Korea
Price: From $49.80
Address: 4/F, 248-2 Donggyo-ro, Mapo-gu, Seoul, South Korea
Phone number: +82 10-6455-2010
Book Korean skincare and beauty products making class.
---
7. Have K-BBQ on a bus terminal rooftop
---
Having K-BBQ at a restaurant is totally overrated. Instead, go have juicy grilled meat on the roof of the Express Bus Terminal.
View from the rooftop of the terminal
Photo credit: @joo_hwan_kim7
On the 10th floor of this unpretentious building is a treasure trove – a million-dollar view of the gleaming Seoul skyline, two casual K-bbq restaurants, and many spots to wind down and relax.
Photo credit: @jinjooooo_616
But if you'd rather dine at a restaurant, Old House Charcoal Meat restaurant in Hongdae is a good place to start. This local haunt is known for its extremely tender ribs and pork belly that are both tasty and affordable.
It also opens until 5AM every day in case your midnight cravings kick in.
Express Bus Terminal
Address: Banpo 1(il)-dong, Seocho-gu, Seoul, South Korea
Phone number: +82 2-2656-0923
Visit Express Bus Terminal.
Old House Charcoal Meat Restaurant
Price: From $13.59
Address: 169-6, Donggyo-dong, Mapo-gu, Seoul, South Korea
Phone number: +82 2-3141-9608
Book a package at Old House Charcoal Meat Restaurant.
---
Explore Seoul on a budget
---
Fall in love with the city without raking up crazy bills by checking out these fun and affordable activities you can do in Seoul for under $50.
Image credit: @yoko8mrsg
But if you'd like to splurge a little and experience the "train to Busan", purchase a Korea Rail Pass. The two-day pass lets you travel from Seoul to Busan in just 2.5 hours on high-speed bullet trains.
To uncover every nook and cranny of Seoul, head over to Klook and check out many more ongoing discounted travel deals such as the 1-for-1 DMZ tour, hop-on, hop-off city tour bus and up to $20 off your South Korea activities. Plus, save even more when you buy train passes and book your PCR tests and hotels via Klook.
Now you can fully explore the soul of Seoul with a slew of deals available on Klook.
---
This post was brought to you by Klook.
Cover image adapted from"  @happylotteworld, @junseob_shin, @ikseonboutique.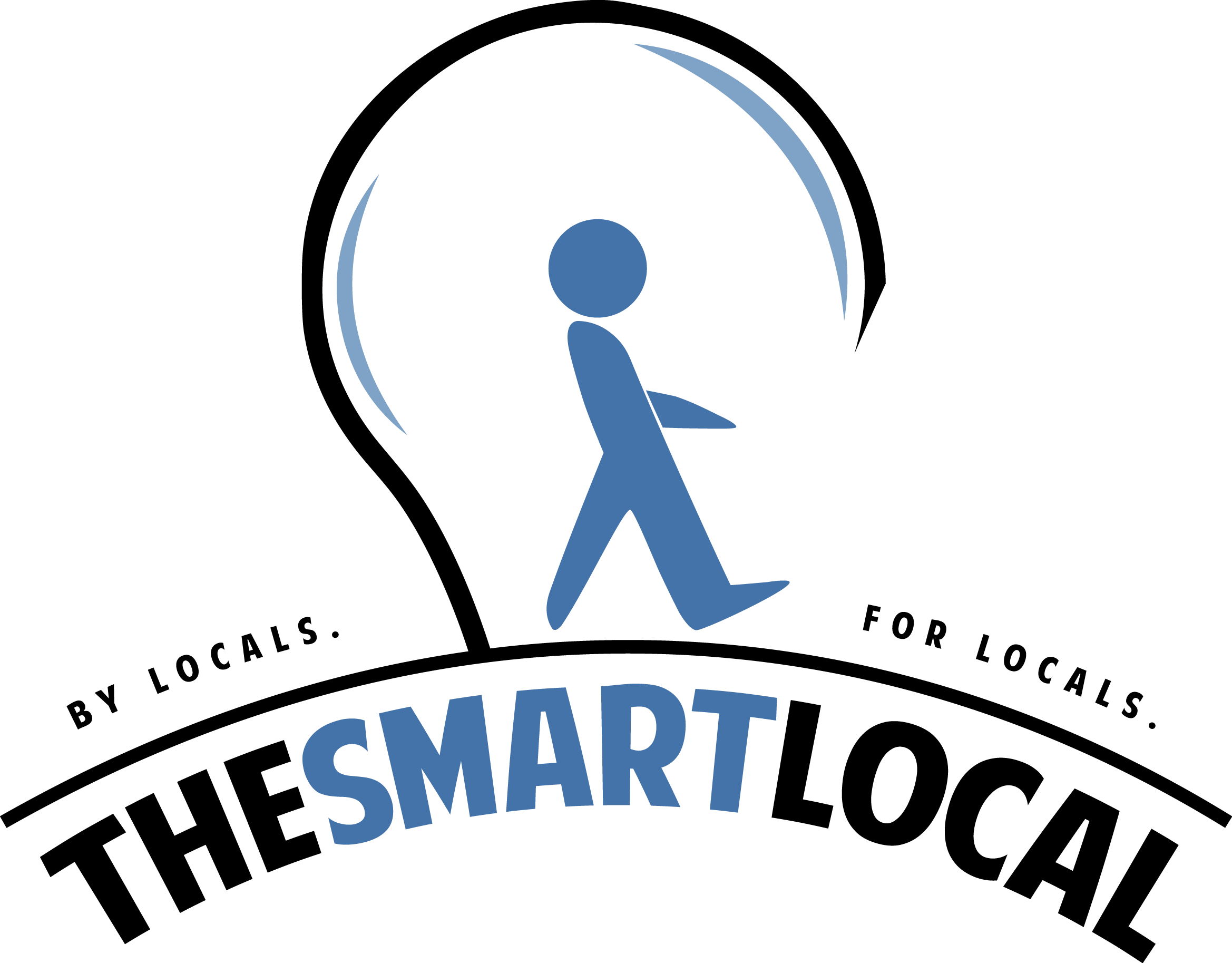 Drop us your email so you won't miss the latest news.