Outdoor activities in Batam
---
Many Singaporeans flock to Batam to enjoy luxurious spas and yummy local food – but you're not getting the full experience unless you have a go at the outdoor activities the island is known for. In fact, Batam is quite the water sports and nature paradise. Best of all, you can enjoy all these experiences at a fraction of the price you'd have to pay in Singapore.
From a $3 waterpark for families with young tots to biking trails suitable for daredevils at heart, here are the best outdoor activities in Batam to consider on your next trip. 
---
1. Waterpark TOP 100 Batu Aji – Waterslides For The Whole Fam
---
This waterpark costs only S$3.29 to enter, and it's got everything you'd want, from small and big slides to a lazy river. Waterpark TOP 100 Batu Aji spans 1.5 hectares;half of it boasts a kiddy play area, and the other half is a more thrilling section with massive slides. 

The slides in the kiddy area may be smaller and kid-safe, but they're still a ton of fun. 
The minute you enter the park, you'll be greeted by the kids wading area, which has enough to entertain tots and older kids alike. It boasts a good variety of different slide types, from broad to spiral ones, plus lots of colourful sprinklers scattered around. The pool here is also ankle to knee deep, so it's safe for kiddos. 

Pause for an IG-worthy pic and float down the lazy river. 
Next, stop by a man-made waterfall for a quick photo op before taking your floats into the lazy river. The river meanders its way through the park, and has little caves and tunnels that mimic a real river-like experience. 
The left side of the park is where all the grown-up slides are. You'll find huge spiral slides and even a vortex ride there – we reckon this will entertain older kids and even adults. 
Book tickets to Waterpark TOP 100 Batu Aji.
Address: Kawasan Mall Top 100, Jalan Letjend Suprapto, Tembesi, Kecamatan Batu Aji, Kota Batam, Kepulauan Riau 29439, Indonesia
Rates: From S$3.29/pax
Opening hours: Wed-Mon 9.30am-5.30pm (Closed on Tuesdays)
Contact: +62 887-1202-188 | Waterpark TOP 100 Batu Aji website
---
2. Marina Circuit Batam – Go karting arena to live your F1 dreams
---
Most of us are familiar with games like Mario Kart, but trust us – it's 10 times more fun in real life. Even if you're a beginner, Marina Circuit provides an affordable go-karting experience you can tackle. 
The go-karting track is pretty straightforward to navigate. It essentially goes around in a couple of loops, with plenty of twists and turns to keep the ride thrilling. If you go with a friend, you'll get to race to the finish line – the owners even have a race flag to commemorate your finish. 
Address: Jalan Bengkong laut, Sadai, Bengkong Laut, jalang, Kepulauan Riau 39432, Indonesia
Rates: Weekdays RP125,000/ pax (~S$11.56) | Weekends RP175,000/pax (~S$16.51)
Opening hours: 9am-5pm, Daily
Contact: +62 812-7050-062
---
3. Panbil Nature Reserve – Mini zoo with outdoor activities
---
Animal lovers, this one's for you. Panbil Nature Reserve gives you the opportunity to get up close and personal with animals such as reptiles, birds, and bunnies. 
The nature reserve offers multiple packages, including bird and bunny feeding packages from RP30,000 (~S$2.83)/pax, to more intense trekking packages from RP150,000 (~S$14.15)/pax. 
Embark on a mini adventure by taking up a trekking package, and you'll even get to meet deer along the way. Otherwise, the reserve is especially worth it if you're travelling with children, as it'll be a good opportunity for them to interact, feed, and pet smaller animals like rabbits and birds. 
Address: Jalan Ahmad Yani, Muka Kuning, Kecamatan Batam Kota, Kota Batam, Kepulauan Riau 29444, Indonesia
Opening hours: Mon-Fri 10am-10pm | Sat-Sun 9am-10pm
Contact: +62 821-7368-1661 | Panbil Nature Reserve website
---
4. Batam Wakepark – Wakeboarding for pros & beginners
---

Image credit: @batamwakepark
Whether you're a wakeboarding novice or an absolute pro, you'll get a good kick out of riding the waves at Batam Wakepark. 
The park is the first and only in Batam to feature a 500m-long clockwise cable system – a rare find in Indonesia. It is generally beginner-friendly, with obstacle courses suited for both new and experienced wakeboarders.

Image credit: @_jesennn
The park even sports a 2-tower system, where riders are pulled by 2 parallel ropes, which makes it easier for new riders to pick up the sport. 
Address: 526V+M8M, Jalan Tanjung Buntung, Tanjung Buntung, Kecamatan Bengkong, Kota Batam, Kepulauan Riau 29444, Indonesia
Rates: RP100,000/3 hours (~S$9.27)
Opening hours: 9am-6pm, Daily
Contact (Whatsapp): +62 852 82629 541/+62 819 29922 999 | Batam Wakepark Facebook
---
5. Telaga Bidadari Waterfall – Half-day hike to cascading falls
---

Image credit: @_daffaldzaky.h
Natural waterfalls aren't a common feature in Singapore, so it makes sense that we hop on every opportunity to see them overseas. In Batam, the Telaga Bidadari Waterfall is a must-see for nature enthusiasts, and is even safe to take a dip in.

Image credit: @josesimatupang

In order to get there, trek 4.7km through Mata Kuning Park. It's a moderately challenging hike that'll take roughly 1.5 hours to complete, so it'd be good to come prepared if you're not a seasoned hiker. 
Address: 3XFX+5J8, Unnamed Road, Kibing, Batu Aji, Batam City, Riau Islands 29424, Indonesia
---
6. SEA Forest Adventure Park – Floating water park
---

Image credit: @seaforestadventure
Those who enjoy watching game shows like Wipeout can pretend to be a contestant at SEA Forest Adventure Park. The 10-hectare park has a massive inflatable obstacle course with slides that resemble game show setups, so you can get your Ninja Warrior experience at sea. 

Image credit: @seaforestadventure
There are also a bunch of outdoor activities you can take part in, including jet skiing and canoeing. If you who prefer staying on land, try your hand at activities like flying fox and archery. 

Image credit: @seaforestadventure
A day might not be enough if you want to enjoy every attraction available, so it's a good thing that the park offers camping options starting at just RP95,000 (~S$8.98)/pax. 
Address: Jalan Hang Lekiu, Sambau, Kecamatan Nongsa, Kota Batam, Kepulauan Riau 29465, Indonesia
Rates (foreigners): Thu, Fri & Mon RP120,000 (~S$11.34)/pax | Sat-Sun RP130,000 (~S$12.29)/pax
Opening hours: Thu-Mon 9am-5pm (Closed on Tuesdays & Wednesdays)
Contact: +62 811-7003-338 | Sea Forest Adventure Instagram
---
7. Drak Bike Park – Mountain biking trail by a reservoir
---

Image credit: @fotobikebatam
If you're into mountain biking, or simply love cycling and are up for a challenge, head down to Drak Bike Park. You'll get to explore a network of biking trails spanning approximately 65km entirely on wheels. 

Image credit: @irman_efendi20
The park is located at a water catchment reservoir, so you can expect scenic nature views along the way. If it's your first time attempting a biking trail, don't worry – there are guides to help you.
Prices vary depending on your group size, but large groups can expect to pay about S$80/pax for a day's journey, inclusive of meal prices. 
Address: Kabil, Nongsa, Batam City, Riau Islands 29433, Indonesia
Opening hours: 24 hours
Contact: +62 812-7034-014 | Drak Bike Park website
---
8. Ranoh Island – Glamping with watersports, kayaking & ATV
---

Image credit: Ranoh Island website
If you're looking for a resort-like getaway, check out Ranoh Island, a private island with a bunch of different activities to explore.
You'll feel like you're living in a hidden paradise while you're there. The island is accessible via speedboats, which go to and fro the island between 10am and 4pm daily. 

Image adopted from: @ranohisland, @ranohisland
During their stay, visitors will get to enjoy a slew of land and water activities. Wet activities include snorkelling and banana boating, while those who prefer to stay dry can participate in friendly chess, archery and volleyball competitions. 
Book a trip to Ranoh Island.
Address: Pulau Ranoh Batam, Riau, Indonesia 29487
Contact: +62 852 7176 5102 | Ranoh Island website
---
9. Tangga Seribu Park – IG-friendly treetop walk with sea views
---

Image credit: @jelajahbatam
Climbing stairs is usually a chore, but not here at Tangga Seribu Park. This time, it's a scenic tourist attraction that doubles as a pretty lookout point and IG-worthy photo-op. Upon visiting, you'll have to pay a small entrance fee of RP10,000 (~S$0.94)/pax, before embarking on your Great Wall Of China-like journey up 1,000 steps. 
While it may seem quite rigorous, the view atop the colourful staircase makes the trip up worthwhile. You'll get to witness a bird's eye view of Dangas Beach below, and even distant views of skyscrapers all the way in Singapore. Be sure to time your visit too, as Tangga Seribu Park's a popular sunset-watching spot.
Address: 4WWX+26C, Tanjung Pinggir, Sekupang, Batam City, Riau Islands 29425, Indonesia
Rates: RP10,000 (~S$0.94)/pax
Opening hours: Mon-Fri 9am-8pm | Sat-Sun 24 hours
---
Enjoy outdoor activities in Batam
---
Whether you're an outdoorsy person who loves extreme sports, or rather stick to family-friendly theme parks, there are a bunch of affordable options for you to explore in Batam. Who knows, you might just leave with newly-acquired wakeboarding or go-karting skills. 
Check out these transport options to Batam: Batam Fast Round Trip Ferry Tickets from Tanah Merah, and Batam Fast Round Trip Ferry Tickets from Harbourfront Terminal.
More things to check out before you travel to Batam:
---
Photography by Tasha Sun.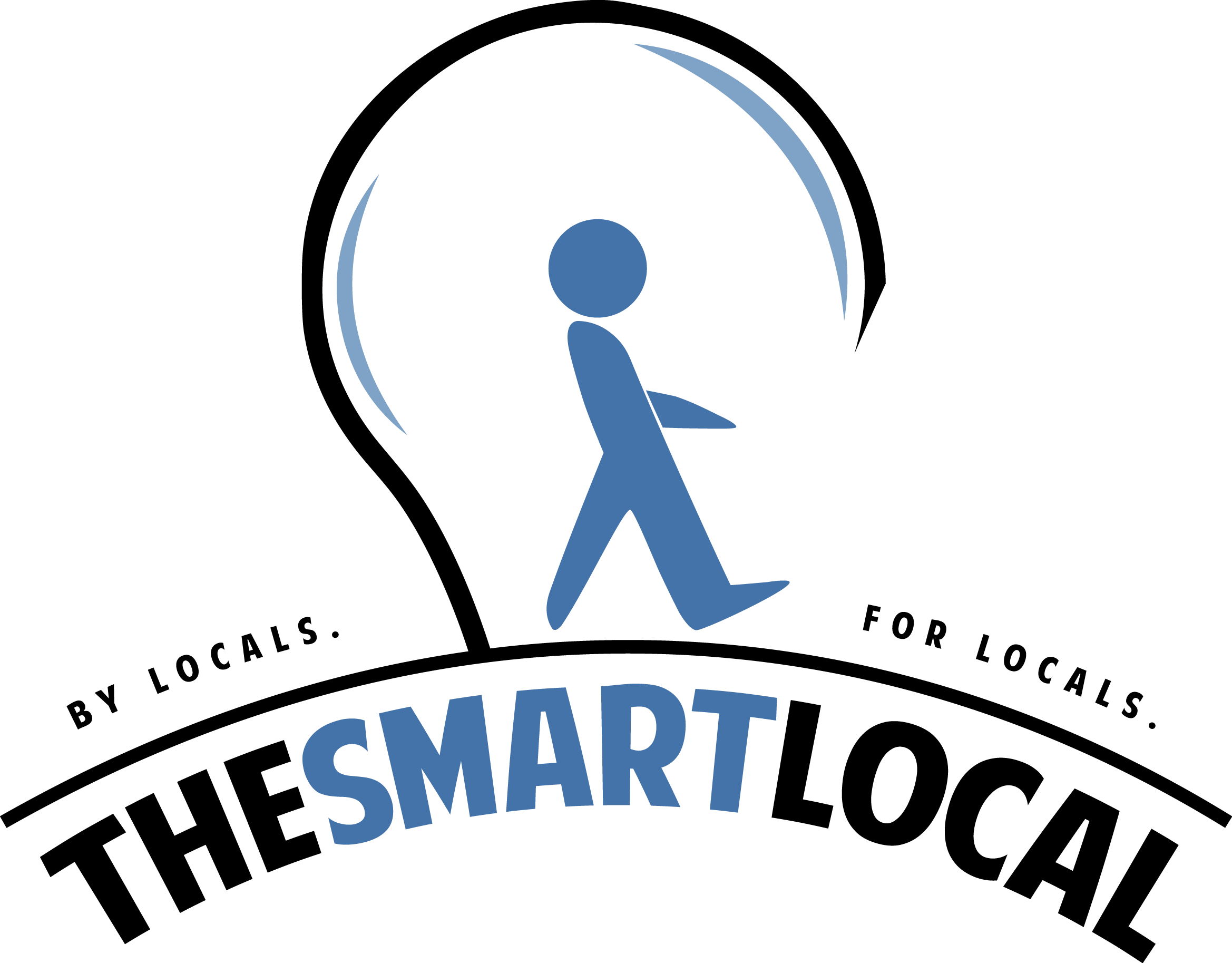 Drop us your email so you won't miss the latest news.