Activities to check out in Batam 
---
When the going gets tough, a quick getaway immediately springs to mind.  If you've already spent countless hours on the beaches of Sentosa, great news, because Batam is back on the horizon for those who miss island life. From 25th February 2022 onwards, Singapore has Sea VTL with Indonesia and SG-Batam ferry rides, and the Vaccinated Travel Pass is already open for bookings.
From a spa village to a waterfront bar, here are 10 new things to do in Batam. We've included both brand new attractions and fun activity ideas that you may have missed out on prior trips. 
For more Batam itinerary ideas, read our other articles here:
Note: With the current sea VTL, travellers are only allowed to stay within the Nongsa region of Batam. However, do keep these activities in mind for when more cities open up!
---
1. Go shopping and watch $3 movies at Grand Batam Mall
---

Image credit: @aliska_2206
Singapore has its fair share of new shopping malls, but in the land of S$1 = ~10,000 IDR exchange rates, you can't miss out on bagging clothes, cosmetics and electronics from Grand Batam Mall. The 80,000 sqm mall opened in 2020 and has loads to please shopaholics with Uniqlo and H&M among many other retail stores.
Foodies can also find the familiar Genki Sushi, alongside restaurants like Marugame Udon, Mocca Cabana and Ichiban, all of which have opened their first Batam store at the mall.

Image credit: @cinemagrandbatam
International chain CGV has also opened a retro-themed cinema there with five types of seats (from IDR35,000, ~S$3.30), including couple-friendly "Sweetbox" options.

Image credit: CGV
Grand Batam Mall
Address: Jalan Pembangunan, Batu Selicin, Kecamatan Lubuk Baja, Kota Batam, Kepulauan Riau 29444, Indonesia
Opening hours: 10AM-9PM, Daily
Telephone: +62 778 4888800
---
2. Enjoy a sunset dinner at a romantic seaside restaurant 
---

Image credit: @ryonsaputra
Seafood is synonymous with Batam and no trip there is complete without visiting one of the Batam seafood restaurants. Harbour Bay Seafood Restaurant is a name that regular visitors may recognise. Recently revamped, they now have romantic seafront seats with a view of the sunset that you can enjoy during your next couple's getaway. 
It's no surprise that it's a choice destination for locals to hold their weddings as well. 

Image credit: @marlin180378
Indulge in dishes at a fraction of SG prices here – such as cereal prawns (IDR75,000, ~S$7), XO sauce scallops (IDR85,000, ~S$8) and nasi goreng (IDR40,000, ~S$3.75). To top it all off, you'll have live music to complete the romantic atmosphere.
Harbour Bay Seafood Restaurant
Address: The Promenade Blok 8E, Harbour Bay Downtown Jalan Duyung Sei Jodoh, Sungai Jodoh, Kecamatan Batu Ampar, Kota Batam, Kepulauan Riau 29444, Indonesia
Opening hours: 11.30AM-11PM, Daily
Telephone: +62 778 7415188
Harbour Bay Seafood Restaurant website
---
3. Sip on cocktails on the roof of Batam's first 5-star hotel 
---

Image credit: Altitude Rooftop Bar & Lounge
In case you haven't seen it circulating on social media, the highly-anticipated Marriott Hotel Harbour Bay is the first five-star hotel on Batam island. Even if you're not looking to fork out the ka-chings for a stay there, swing by the hotel nonetheless as there's a lesser-known rooftop bar, Altitude Rooftop Bar & Lounge, with panoramic views. 

Image credit: Altitude Rooftop Bar & Lounge
Take a seat in one of their round booth seats and clink glasses to margaritas (IDR128,000,~S$12), beer (IDR68,000, ~S$6.40) and wine (from IDR158,000, ~S$14.80). Coffee and ice cream are also available for those who don't drink.
Altitude Rooftop Bar & Lounge
Address: Batam Marriott Hotel Harbour Bay (Level R), Jodoh River, Batu Ampar, Batam City, Riau Islands 29453, Indonesia
Opening hours: Sun – Thu 5PM-11PM | Fri – Sat 5PM-12AM
Telephone: +62 812-7534-2162
Altitude Rooftop Bar & Lounge website
---
4. Get your caffeine fix on a floating cafe
---

Image credit: @jelajahbatam
One of the newest additions to our favourite neighbouring island is Level Up Coffee & Floating Bar which opened in late 2021. Cafes may usually entail a minimalist interior but Level Up, well, levels up the cafe hopping experience with an unconventional take: a floating platform on the sea. 

Image credit: Random JJ
In an almost kelong-style concept, you'll order your drink from a straw hut and chill out with your friends in one of the cafe's bean bag seats. 

Image credit: Level Up Coffee and Floating Bar
Those who're unable to find their "sea legs" can also pick a seat at the section of the cafe on land to avoid feeling the sway of waves. 
Level Up Coffee & Floating Bar
Address: Golden city, Bengkong Laut, Kota Batam, Kepulauan Riau 29432, Indonesia
Opening hours: Mon – Thu 3PM-11PM |  Fri – Sun 3PM-1AM
Telephone: +62 811-7018-168
Level Up Coffee and Floating Bar website
---
5. Visit a beachfront amusement park with a Ferris wheel 
---

Image credit: @wita1412
We all know that one of the best things to do in Batam is going on a joyride at one of their several go-karting facilities. For those seeking more family-friendly activities, there's also Mega Wisata Ocarina Batam. While the quiet seaside amusement park is popular among locals, it seems to fly under the radar of most Singaporean tourists. 
Image credit: Agustia Lidya Ningsih
Go for a ride on their giant swing and 30M Ferris wheel before strolling the windy waterfront.
Mega Wisata Ocarina Batam
Address: Sadai, Bengkong, Batam City, Riau Islands 29444, Indonesia
Opening hours: Mon – Fri 8AM-10PM | Sat 8AM-11PM | Sun 6AM-10PM
Mega Wisata Ocarina Batam website
---
6. Soak up resort vibes at Xoleil Spa Village
---

Image credit: @thonyjourney
Xoleil Spa Village is a haven that features rustic spa villas, a cooking school, a cafe, a glass sanctuary and even a marketplace all in one spot. And if that doesn't sound dreamy enough, the place is only a stone's trip from the city centre, naturally making it a definite pitstop when you set foot in Batam.

Spa villa
Image credit: @octaviantoenfo
A popular massage to check out is the Xoleil Signature Massage which lasts for 90 minutes. It features a full-body Balinese massage that'll loosen those tense muscles and leave you refreshed.
Their spa and massage menu isn't available online but you can easily ask for a quote over a FB message here and get a response within 24 hours.

Image credit: @xoleilspavillage
Recharge after your massage by having a meal at their Urban Farm Kitchen where all-day brunch is served. Alternatively, you can sign yourself up for cooking classes at their school which hosts a variety of culinary and etiquette classes such as wine tasting and cheesemaking.
Xoleil Spa Village
Address: Jl. Raja H. Fisabilillah, Tlk. Tering, Kec. Batam Kota, Kota Batam, Kepulauan Riau 29444, Indonesia
Opening hours: 10AM-10PM, Daily
Telephone: +62 811-7780-877

---
7. Load up on mouth-watering local delights 
---
No trip to Batam is complete without checking out their local dishes. Places like Baso Priangan and Eatern Food Court are popularly known among locals to provide a large variety of Asian dishes. Regardless of whether you're on the way to check out a sunny private paradise-like Kepri Coral or on the way back, drop by these food places to refuel for the journey ahead. 
Indomie fans can check out Bakso Priangan, a roadside eatery that serves up over 10 Indomie variations and even has a duo playing live music daily from 10AM. 

Chicken feet with meatballs Indomie IDR 28000 (~S$2.68)
The chicken meatballs here are at least twice the size of Singapore's and you can taste the juiciness of the meat oozing with every bite. The soup tasted peppery but the chicken feet added a tinge of sweetness to the savoury dish. 
For even more variety, check out Eatern Foodcourt. You'll find numerous stalls selling local dishes like bakso and hey mee. Portions here are generous and a bowl of noodles costs less than $4!
We tried Laksa and Hey Mee from the Ania Sate Mie stall, which costs $2 per bowl. Portions are similar to what you'd find in Singapore, but their peeled prawns tasted even more succulent. 

There's also sambal chilli sprinkled on top of the dish, which, when mixed with the soup gives a satisfying numbing taste. 
The laksa dish was piping hot but it wasn't spicy. It's pretty similar to Katong laksa, except that the gravy is less gao. Ingredients wise, the tao pok, prawns and cockles were thrown in generously, which all added a crunch to every bite.
Read our full review of Batam's best street food.
Baso Priangan
Address: Jalan Imam Bonjol No.21, Sungai Jodoh, Batu Ampar, Kota Batam, Kepulauan Riau 29444, Indonesia
Opening hours: 10AM-9PM, Daily
Eatern Food Court
Address: Eatern Food Court, Komp. Penuin Centre Blok X No. 1 – 4, 29441
Opening hours: 7AM-5M, Daily
Telephone: +62 812-7707-0710
---
8. Go water jetpacking and snorkelling
---

Image credit: @turibeach
Lovers of the sand and sea can look forward to a string of exciting activities at Turi Beach. They range from laid-back attractions like going on a River Cruise, to thrilling ones like riding on a Banana Boat and Flyboarding.

Image credit: @turibeach
Thrill-seekers can opt for flyboarding – 15 minutes of this activity will cost IDR 630000 (~S$60.40) per unit and 30 minutes – IDR 1030000 (~S$98.71) per unit. This is the most exhilarating but pricey activity on our list, but it's still worth the experience nonetheless as it's not everyday that we can turbo jet above and across the water.
For something milder, the river cruise is an hour-long ride down Nongsa River for IDR 240000 (~S$23)/pax.
Turi Beach Resort
Address: Jalan Hang Lekiu, Nongsa, Sambau, Nongsa, Sambau, Kecamatan Nongsa, Kota Batam, Kepulauan Riau 29465, Indonesia
Telephone: +62 778 761080
---
9. Go glamping at Ranoh Island
---

Image credit: @noviaawwww
Those of you who're looking for a whimsical getaway can check out the glamping options at Ranoh Island Batam. Glamping is one of their premium facilities but it's a good experience to be had especially since you won't have to jostle with the crowd as you're surrounded by pristine white beaches and clear blue waters. It almost feels like you're camping out in the Caribbean.

Image credit: Ranoh Island
The island is a 75-minute coach and ferry ride away from Batam Center and offers up numerous packages for you and your loved ones starting from $75 for a one day tour. There are a variety of tents offered including a small tent, which fits up to 2 people and a family tent, which fits a family of 4. The tents aren't air-conditioned but have fans to keep you cool. 

Image credit: Ranoh Island
Parents with children can check out the island's Water Park, which is a massive floating playground in the middle of the ocean where guests can navigate their way through several obstacle courses. Free activities include Archery, Mahjong, Canoeing and Snorkeling. Find out more about free and premiere activities here.
Address: Abang Islands, Riau Islands Province, Indonesia
---
Exploring Batam's hidden gems
---
Whether you're looking to take a break from office life, or for an opportunity to bond with your loved ones, you won't have to look far to have a good time. Batam's just an hour's ferry ride away and with these activities, you can rejuvenate in peace without worrying about human traffic. 
Note: This article was originally published in 2019 and promotions may be outdated. 
---
This post was brought to you by Wonderful Indonesia.
Originally published on 16th July 2019 by Joanne Chim. Updated on 18th February 2022 by Kezia Tan.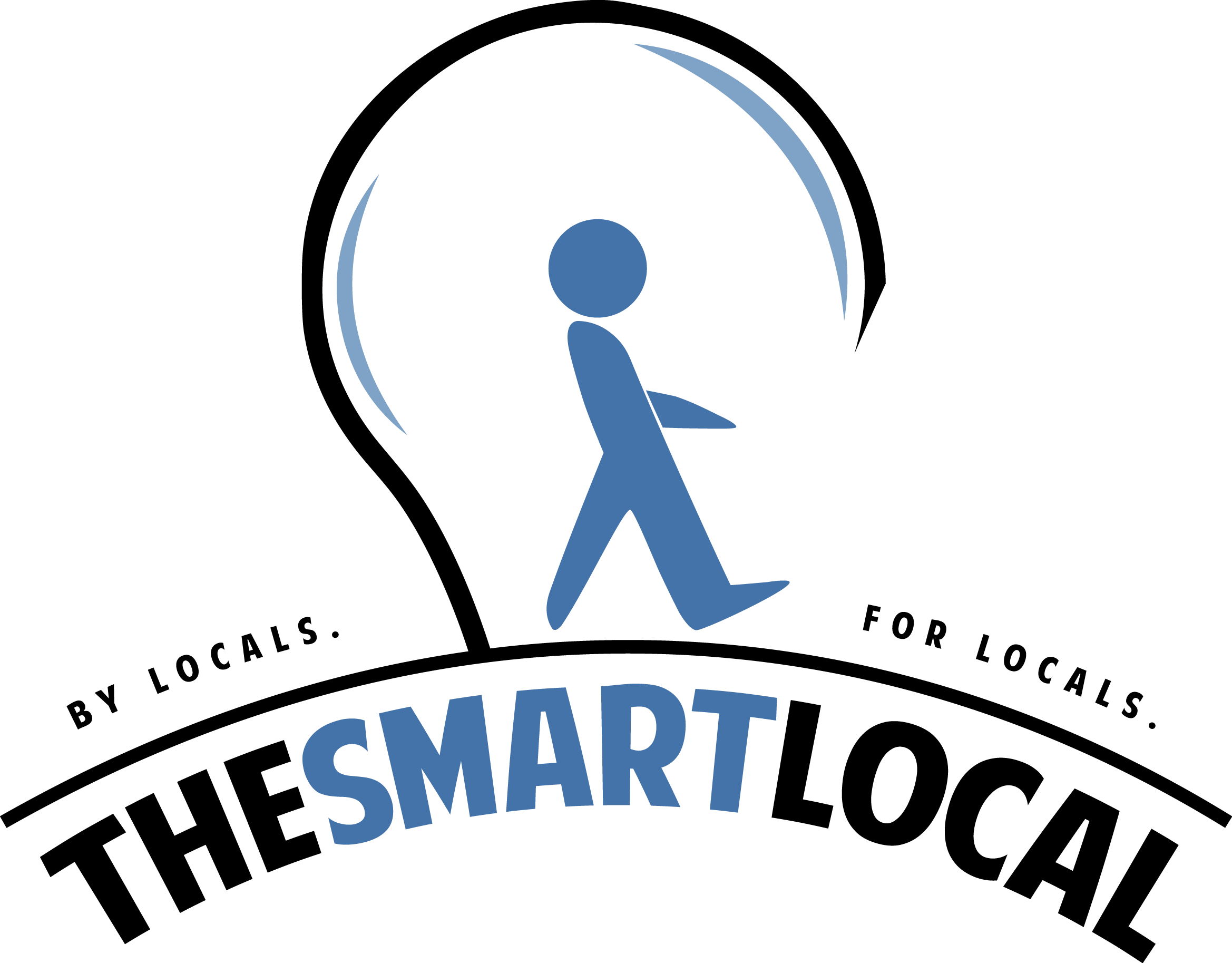 Drop us your email so you won't miss the latest news.