Lesser-known hiking trails in Bali to explore
---
Cute cafes, affordable beach villas and #FOMO from seeing our friends' beach club photos on Instagram make Bali irresistible for many of us. But anyone who's been to the Island of the Gods knows that the 5,780sqkm paradise has otherworldly hiking trails that you simply can't miss as well. 
Hear ye, avid traveller: you've probably conquered the famous Mount Batur sunrise hike and are looking for more adventures for your next Bali holiday. We've got you with these lesser-known hiking trails in Bali that won't be as crowded. Difficulty levels and distances are included.
For more Bali reads:
---
1. Nungnung Waterfall – Short 1km out & back hike
---

Image credit: @arietasaratrikrisna
Here's one for beginner hikers – Nungnung Waterfall, also known as Plaga Waterfall, features a super-short 1km hike that takes you to the base of a powerful 50m-tall waterfall. There's no need for jungle bashing here and no Christopher Columbus-level navigation skills required. There's only a steep but straightforward staircase with about 500 steps. 

Image credit: TJ Biddie
While that may already sound tiring to the cardio adverse, the stairway is fairly wide and comes with railings. Plus, there are small resting huts along the way to stop for a water break without worrying about blocking the way. The entry fee is IDR,15,000 (~S$1.30) per person.
Find the trail map of Nungnung Waterfall. 
Distance: 1.1km
Difficulty: Easy
Time needed: 15 minute
Getting there: Nungnung Waterfall is a 1-hour drive from Ubud. Park your vehicle at the Nungnung Waterfall Carpark; the entrance is right next to it. 
---
2. Sekumpul Waterfall – Twin falls into an 80m-deep valley
---

Image credit: Alex Romanov
It's easy to fall in love with the gorgeous waterfalls of Bali and the Sekumpul Waterfall makes a great addition to any adventurous itinerary.
The 80m-high waterfall in Northern Bali gushes down a canyon before hitting a rocky plunge pool at the bottom – which you're welcome to enjoy a dip in. With a light mist and lush greenery surrounding the falls, it's no wonder that this attraction is being coined the most beautiful waterfall in Bali by those who've gone out of their way to visit it.

Image credit: @muhdfaiztamizi
Embark down a flight of steep stairs – but beware that the route is slippery due to the waterfall mist. You'll want to wear a pair of good hiking boots and bring along a waterproof jacket to keep your clothes dry.
Also, keep in mind that there are reportedly scammers in the area that charge tourists exorbitant entry or guide fees. Keep in mind that the actual entry fee is around IDR30,000 (S$2.60) if you enter from the Sekumpul Waterfall entrance or IDR15,000 (~S$1.30) when you enter from Lemukih Waterfall. 
Find the trail map of Sekumpul Waterfalls.

Distance: 3.5km
Difficulty: Moderate
Time needed: 2 hours
Getting there: Sekumpul Waterfall is a 2-hour drive from Kuta. The waterfall is best accessed by booking a private car for a day.
---
3. Munduk's Twin Lakes – Scenic hike with a view of 2 lakes
---

Image credit: Cening Bagus
Lake Batur may be the famous one, but there are several other stunning lakes in Bali that you can explore as well. Albeit lesser-known, Munduk's Twin Lakes make for a unique hike – after all, how often do you see 2 lakes side-by-side?

Image credit: @frenchtoasts_wanted
The pair of lakes used to be part of a single caldera lake on Bedugul Volcano before a huge landslide split it down the middle. No worries, the volcano is now extinct so you don't have to worry about toxic fumes during your visit.
Sign yourself up for a scenic adventure by booking a guided 8km-long tour that often comes bundled with a canoe ride in one of the lakes. The trail takes you through the protected rainforest, past temples such as Ulun Danu Temple and Telaga Aye Temple. The area gets pretty cold in the morning so bring a long jacket if you're conquering this during sunrise.

Image credit: Klook
For those looking for an easy photo op, you don't actually have to hike to get a view of both lakes. Twin Lake View is a rest stop near the road where you can enjoy a cup of coffee from nearby cafes and strike a pose for the 'Gram.
Book a Twin Lake Jungle and Canoeing Trekking Day Tour in Bali.
Distance: 8km
Difficulty: Moderate
Time needed: 4 hours
Getting there: The trailhead is near the Twin Lake View lookout point. Munduk Twin Lake trail is best accessed by booking a local guided tour.
---
4. Munduk Waterfall Trek – Hike to 4 waterfalls in half a day
---

Image credit: @drivershir
Now, apart from its lakes, the town of Munduk is also known for its gorgeous waterfalls – 4 of which you can explore with a single hike. Located about a 2-hour drive from Ubud, the Munduk Waterfall Trek takes you to the waterfalls of Labuhan Kebo, Melanting, Red Coral, and Golden Valley.

Image credit: @welikestoparty
Unlike some of the other jungle trails in Bali, this hike can be done without a guide – you just need to know where the trail starts and ends. Most people start at the nearby Munduk village, near Melanting Cottages, where the trailhead lies. To avoid getting lost, past hikers recommend using the app maps.me (iOS, Android), which can be accessed offline.

Follow the sign boards for directions.
Image credit: @drivershir
The slightly overgrown trail has a handful of stairs – so you'll definitely clock off your cardio goals for the day. Each of the waterfalls has its own charm, but the crowd favourite is Red Coral that has a plunge pool you can swim in.
Remember to bring along some spare cash as there are gantries at each waterfall where you have to pay to enter. Expect to pay about IDR10,000-20,000 (~S$0.90-$1.80) per waterfall. Keep your cash in ziplocks or a water-resistant pouch just in case they get wet from the falls. 
Find the trail map of Munduk Waterfalls.
Distance: ~5km
Difficulty: Moderate
Time needed: 5 hours
Getting there: Start at the Melanting Cottages, located about a 2-hour drive from Ubud. The hike is best accessed by car.
---
5. Peguyangan Waterfall – Bright blue stairs on Nusa Penida 
---

Peguyangan Waterfall is also known as Guyangan Waterfall.
Image credit: @tournusapenidasriayu
With clear skies, gentle breeze and azure blue infrastructure, the Peguyangan Waterfall trail may just trick your senses into thinking you're in Santorini, Greece. But nope, you're on Nusa Penida, a paradisal island just about an hour's boat ride from mainland Bali. 

Image credit: Sherley Lpr
The cliffside trail takes you down a bright blue staircase, to a rocky shore 200m below where you'll come close to the crashing white-capped waves. Along the way, snap IG-worthy photos at the lookout platforms and admire endless views of the sea.

Image credit: William Thulin
For those terrified of heights, there's an added incentive at the bottom: a small natural infinity pool you can take a dip in. Remember to keep a sarong or large scarf handy, as there's a temple along this trail as well. You can also purchase a sarong at the entrance for about IDR10,000(~S$0.90).
Find Penguyan Waterfall's location on Google Maps. 
Distance: Not available
Difficulty: Easy
Time needed: 1.5 hours
Getting there: Take a 1-hour boat ride from Bali island to Nusa Penida. To get to the trailhead, you can either rent a motorcycle or book a private car. 
---
6. Sari Organic Walk – Alternative to the popular Campuhan Ridge
---

Image credit: @dreamchaser_traveller
Filled with rice paddies and scenic rivers, the mountain town of Ubud is perfect for hiking. Aside from doing the famous Campuhan Ridge Walk, dodge the crowds by exploring the Sari Organic Walk. It's located right next to the former.
The beginner-friendly trail is flat and well-paved throughout, making it great for a morning stroll or jog if you happen to stay in the area. It runs in a U-shape, leading hikers on a jaunt through the countryside, past rice fields and pretty villas.

Image credit: @nicoeno
After you're done, Ubud town centre is less than a 10-minute walk away with plenty of cafes, alongside popular attractions like Ubud Palace and Ubud Art Market.
View the trail map of the Sari Organic Walk.
Distance: 3.5km
Difficulty: Easy
Time needed: 30 minutes
Getting there: The trailhead is 5 minutes by foot from Ubud Palace. Start near the Kura Kura bus stop.
---
7. Sambangan Hike – Cliff diving & waterfall slides
---

Image credit: @poppyrosebright
There's something special about finding hidden attractions that other tourists aren't yet privy too. Roll up your sleeves for Sambangan Hike, a lesser-known jungle trail that takes you to some of the most scenic waterfalls of the area. 

Image credit: @elsewheresurfcamps
There are several different treks you can sign up for. One tour by Bali Jungle Trekking (from $52/pax) lasts 5-6 hours and takes you past rice terraces and plantations. You'll also stop by several in the area, including Aling-Aling, where daredevils can slide down waterfalls and cliff dive. 

Image credit: @ca4etore
Book a guide and transport for the Sambangan Hike.
Distance: Not available
Difficulty: Hard
Time needed: 5-6 hours, including village visit and rest stops at the waterfalls.
Getting there: Sambangan is about a 2-hour drive from Ubud. 
---
8. Trunyan Hill – Crater ridge trek with views of Mount Batur 
---

Image credit: Kayekano
Legs for days? We'll take views for days instead. Pick a clear and sunny day to hike up Trunyan Hill, known for its panoramic views. While traversing the out-and-back trail along a crater ridge, you'll spot Mount Batur on one side and Mount Agung, the highest peak of Bali, on the other. With a bit of a squint, you may also be able to see Lombok Island in the distance. 

Image credit: Trisna Widnyana
Don't take this route lightly – while coined a "hill", the entire trail can stretch as long as 14.8km and can take 9-10 hours to complete. Slower climbers will want to start early! You're advised to book a guide from your hotel if you'd like to conquer this.
The less athletically inclined can also consider taking a shorter route up to the top. Beginner-friendly packages are available on sites like Klook, and come together with a hot spring visit and a 4WD jeep experience. 
View the trail map on All Trails, or book the Trunyan Sunrise Hill by 4WD Jeep in Kintamani Bali.
Distance: 14.8km
Difficulty: Hard
Time needed: 9-10 hours
Getting there: The Trunyan Hill hike is best accessed via a guided tour.
---
9. Sidemen Rice Circle – Loop trail through rivers & rice fields
---

Image credit: All Trails
Expect a more rugged trail at the Sidemen Rice Circle, located near the quiet down of Sidemen, just about an hour east from Ubud town centre. 

Image credit: @lndurocher
The 4.8km loop trail begins near Cepik Villa Sidemen and passes rice fields and offers distant views of Mount Agung. It also crosses 2 rivers so make sure to come with covered shoes you don't mind getting soaked.

The rivers also get pretty deep after the rain, so avoid the wet season of November to March.
Image credit: All Trails
You'll definitely be going off the beaten track with this one so only consider going free and easy if you're an experienced hiker. If you're a greenhorn, save yourself the trouble of getting lost and sign up for a guided trek with one of the many local tours instead.
View the trail map of Sidemen Rice Circle or sign up for a guided tour.
Distance: 4.8km
Difficulty: Hard
Time needed: 1-2 hours
Getting there: Start near Cepik Villa Sidemen, located an hour's drive from Ubud town centre. Most tours offer pick up from various towns like Kuta, Seminyak, and Ubud Central. 
---
10. Guungan Hill – Short 20 min hike by the sea
---

Image credit: @iarya2_
Miley Cyrus says "it's all about the climb" but if you want views without risking armpit sweat stains, there's Guungan Hill, also known as Candidasa Hill. 
The short 20-minute trail starts off at Candidasa town, near Lotus Lagoon, and leads you uphill, to where stunning vistas of the sea await. The route is a little steep so pack along a good pair of sports shoes if you're planning to try this hike. 

Image adapted from: @ayuusekar98
While there's no need to hire a guide for this straightforward trail, you'll still need to prepare some cash as there's an entrance fee of IDR5,000 (~S$0.45). Be sure to dress conservatively as this trail is part of a temple. You'll also want to stash any snacks and drinks away in your bag before you start as the area is known to be home to plenty of cheeky monkeys. 
Distance: Not available
Difficulty: Easy-moderate
Time needed: 15-20 minutes
Getting there: Candidasa is a 1.5-hour drive from Kuta. Look for the sign marked "Bukit Gungan" along Jalan Candidasa.
---
11. Tegal Bunder Trail – Easy 2-hour hike for birdwatching 
---

Image credit: Guillame Seuzaret
Tucked away on the far end of Bali, far away from the bustling Kuta and Seminyak, is the West Bali National Park, where you can find a variety of hiking trails that range from 2 hours to 2 days long. The mega-sized 190sqkm park covers the towns of Gilimanuk, Cekik, and Banyuwedang, and is home to a myriad of marine life as well as a whopping 160 species of birds. 

Climb to the top of the birdwatching tower for panoramic views.
Image credit: Bali Birding Tour National Park
Avid birdwatchers, you'll be remiss if you don't set aside some time to explore the short and easy Tegal Bunder Trail. The trailhead is located near Cecik Village. During the hike, keep your eyes peeled for the white Bali Starling, an endangered species, as well as the Javan Banded Pitta. Wild boars and monkeys are also commonly sighted in the area.

Bali West National Park is also close to East Java, perfect for those who just finished the nearby Bromo Ijen.
Image credit Wiki Travel
To hike at West Bali National Park, you'll need to pay an entrance fee of IDR40,000 (~S$3.50) at the park offices in Cekik or Labuan Lalang. There, you can also hire a guide that costs IDR200,000-350,000/2 hours (~S$17.60-S$30.75). 
While you're visiting the area, also consider a jungle trekking and snorkelling tour which also takes you on a fast boat ride to the pristine Menjangan Island.
Tegal Bunder Trail
Distance: Not available
Difficulty: Easy
Time needed: 2 hours
Getting there: The national park is 4-5 hours away by car away from Denpasar and Kuta. Consider staying at Menjangan for easier access. 
---
Where to go hiking in Bali 
---
What Elizabeth Gilbert in Eat Pray Love doesn't tell you is that hiking is one of the best things you can do in Bali. Treat your eyes to some natural eye candy and get a little bit of cardio into your day the next time you visit. After all, one's got to find a way to free up some space for all the Balinese cafes, Babi Guiling and beach club nosh!
For more hiking guides near Singapore: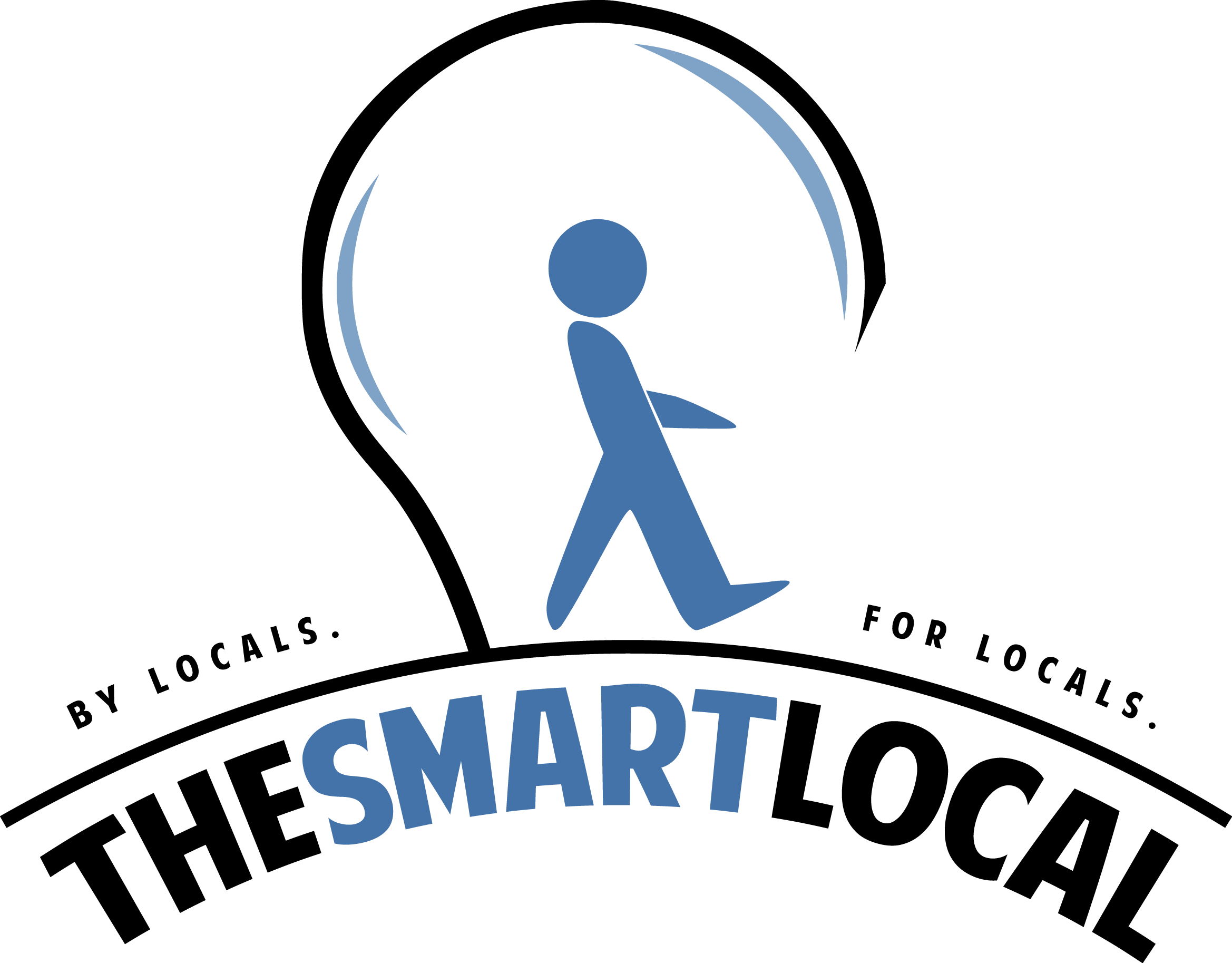 Drop us your email so you won't miss the latest news.