Easy hiking trails in Indonesia
---
Image adapted from: @moname_, @new.anss, and @camillou_lfv
As much as we admire panoramic sunsets and foggy cloudscapes, not all of us can tackle tricky mountain trails and steep inclines. But we still want to climb a mountain, without donning safety harnesses and struggling with tactical climbing gear. 
Since some of the world's most scenic hiking trails are in Indonesia, we've rounded up 8 beginner-friendly trails. From colour-changing lakes to forest clearings, these trails are easy enough for those whose idea of a workout means conquering the MacRitchie Reservoir trail.  
P.S. Some of these trails have sweeping sunrise and sunset views – read all the way to the end to discover a useful eyewear hack on how to best enjoy the scenery.
---
1. Mount Kelimutu, Flores Island – colour-changing lakes
---

The lakes might be a different colour each time you visit, ranging from hues of black, green, and red
Image credit: @maydez
It's an easy 30-minute hike through pine trees to the top of Mount Kelimutu, Flores Island. The paths are relatively windy but the slight incline won't strain your calf muscles – there are stairs so there's no need to clamber up. Most head to the peak in the early morning to catch the colour-changing lakes during sunrise.
All 3 lakes have unique names: the Lake of Young Men and Maidens (Tiwu Nuwa Muri Koo Fai), the Lake of Old People (Tiwu Ata Mbupu), and somewhat ominously, the Lake for Evil Spirits (Tiwu Ata Polo). As the legend goes, it's where spirits head to in the afterlife causing it to take on different colours over time. 
Psst: it's otherwise recognised a natural phenomena with scientific rationale behind it – involving chemical reactions from the minerals in the lake. 

Image credit: @ulilulya
To get to the base of Mount Kelimutu, you'll have to hire a private driver for approximately IDR 350,000 (~$33.90) for a roundtrip – you'll most likely be heading from the town of Moni. You can also buy a coffee from the locals once you've reached the top. 
Entrance fee: 150,000 IDR (~$14.50)
Walking time: ~1 hour return
---
2. Padar Island, Komodo National Park – panoramic ocean views
---

Image credit: @camillou_lfv
While many pro scuba divers head to Padar Island, Komodo National Park for its crystal clear waters, there's plenty going on above sea level. It's an easy 90-minute flight from Denpasar, where you can jump on a plane to Labuan Bajo's Komodo Airport. 
Contrary to the park's name, you won't necessarily spot a komodo dragon once you land. While there are more than 2,500 or so in Padar Island, these elusive lizards are difficult to spot – especially since you'll be squinting in the harsh sunlight. 
Tip: For spec-wearers to fully appreciate the morning twilight before the sunset, deck out your glasses with Transitions Light Intelligent Lenses for a better glimpse. 

Pulau Padar lookout
Image credit: @bebe.hooper
It's not particularly challenging to get to the Pulau Padar lookout: the bottom half of the trail has stairs while the top half is slightly steeper, and you might have to scramble through rocks. If you do get out of breath, the route's filled with stunning view points along the way – make sure you've got your camera ready! 

Image credit: @moname_
Pack plenty of sunscreen too – it gets extremely hot at the top, especially if you go during the afternoon. Our advice? Plan for a sunrise or sunset hike to enjoy the cool weather and scenery. 
Entrance fee: IDR 150,000 (~$14.50) for weekdays, IDR 305,000 ($29.70) for weekends and PHs
Walking time: ~2 hours return 
---
3. Sipiso-Piso Waterfall, North Sumatra – 120M waterfall 
---

Image credit: @mirakunn
While most don't expect a stunning waterfall at the end of their hike, the Sipiso-Piso Waterfall, North Sumatra proves that hikes aren't necessarily all about panoramic sunset views and steep cliffs. This 120M-drop waterfall is a beaut to behold, and if you're lucky, you might even see a rainbow at the bottom of the gorge. 
To get there, catch a bus from the nearest town Berastagi, which is about 45KM away. Once you've gotten off at the correct stop, you can get a becak (cycle rickshaw) to travel 2.5KM to the falls. 

Image credit: @acouplescalling
It's about 1,000 steps or so to reach the base – not exactly difficult but might prove slightly tricky for some on the way back up. You'll be taken aback once you near the end, by the sheer power of the waterfall. Make sure you've capped your camera lenses and waterproofed your phones since everything is bound to get sprayed by water. 
Entrance fee: IDR 5,000 (~$0.50)
Walking time: ~1 hour return 
---
4. Gunung Ireng, Yogyakarta – cloudscape & morning fog
---

There's even a hut at the edge of a cliff for you to wait for the sunrise, with a coffee in hand.
Image credit: @new.anss
It's a mere 5-minute walk to the summit so heading up to Gunung Ireng, Yogyakarta is one of the easier beginner treks out there. Ireng means black in Javanese, a nod to the cluster of black rocks at the top. The lack of leafy foliage is one of the reasons why it gets hot real fast in the afternoons, so it's best to go in the early AM – you can also catch sight of the early morning fog. 

Image credit: @yulianauwi
Get a pair of glasses with UV protection and your eyes will be safely protected from all harmful lightrays! Gunung Ireng is about an hour away from the city of Yogyakarta, where you'll be able to hire a private driver. 
Entrance fee: IDR 3,000
Walking time: Less than 1 hour return
---
5. Gunung Tajam, Belitung – forest clearings & waterfall
---

Image credit: @enjoybelitung_
While typically known for its pristine beaches, Belitung also has its fair share of rugged terrain. Its peak is steep at 510M tall but surprisingly, it's a mountain that most beginners are eager to tackle. Instead of scrambling in dirt and foliage, there's a steady incline of cement stairs so there's no need for state-of-the-art hiking shoes. 

Image credit: @rief.a.z
During the hike up, you'll find yourself stopping at various points to enjoy the scenery – not exactly eye-level with clouds yet, but you'll get a sweeping view of mountain ridges. Once at the top, you'll eventually find yourself visiting the tomb of Syekh Abubakar Abdullah, widely known in Belitung as a renowned religious figure. 
After making your way down, go for a dip at nearby Beraye Waterfall to cool off. 
Entrance fee: Free
Walking time: ~2 hours roundtrip 
---
6. Selogriyo Temple, Borobudur – rice terrace views
---

Image credit: @info_windusarimagelang
While the Selogriyo Temple is typically the end goal of this hike, there's plenty to see along the way – think lush greenery and rice terraces. In this case, it's the journey rather than the destination that'll leave a memorable impression. Along the way, you'll be admiring sweeping views of rice terraces and corn plantations. 

Image credit: @mo.vasserot
You'll need to get to Borobudur first, and from there, it's a 28KM journey by motorbike to Kembang Kuning – lanes might be winding and aren't quite as well-paved as our CTE and PIE highways. The journey to the temple itself takes an hour or so and includes several flights of stairs along with a 20-minute steep walk that might get muddy during rainy weather. 
Along the way, you'll see locals going about their daily routines, hauling wood and processing charcoal. Since it's slightly tricky to stay on the exact route, you can ask the locals for directions if needed. 
Entrance fee: IDR 3,000 ($0.30)
Walking time: ~1.5 hours return
---
7. Mount Andong, Magelang – sunrise hike 
---

Image credit: @wildanvep
Once you reach the top of Mount Andong, Magelang, you'll find a view that compares to no other – it's the vantage point to admire all other mountains in the surrounding area, where you can view the tall peaks of Magelang, Ambarawa, and Saltiga. While it takes an hour or 2 from base camp to the top, you've got handy stairs to help, made from dirt and bamboo by the locals. 

Image credit: @frederickpelawi
But it's perfectly suitable for the beginner trekker, with a soft, sloping path up. While hiking, take in the views of pine trees and breathe in the fresh air. If it gets too bright, take the chance to get a pair of specs with Transitions lenses – those with 100% UV protection to keep your corneas safe from ultraviolet light.
There are also eateries and toilets along the way. 
Entrance fee: IDR 5,000 (~$0.50)
Walking time: ~2 hours return
---
8. Nusa Lembongan, Bali – tidal pools & natural infinity pool
---

Image credit: @joling629
Bali isn't just about touristy beaches and brunch cafes, they've also got nature all around. At Nusa Lembongan, head straight to Devil's Tears for a breathtaking view. Excuse the ominous name – they've got tidal pools and cliffs so you can spend the entire day exploring. 

Image credit: @_malixm_
Start at Dream Beach and continue on the steady incline for about 400M before reaching the rockier bits – make sure not to get too close to the edge! Many tourists have been washed away by the crashing waves. There's also a stunning sunset spot that faces out to the ocean, along with a natural infinity pool near the entrance. 
Entrance fee: Free
Walking time: ~2 hours
---
Hiking in Indonesia
---
You don't have to be a hiking expert armed with trekking poles and tightly-laced boots to conquer the scenic sights of Indonesia. With mild inclines and stairs at the ready, anyone who's of an average fitness level can easily tackle these hiking trails. Whether it's colour-changing lakes or sunset views you're after, there's no doubt you'll enjoy these beginner-friendly trails.
---
OWNDAYS' Transitions Light Intelligent Lenses – get the second pair 50% off
---
To best appreciate the beauty of Indonesia, you'll need to wear suitable eyewear – so you won't be squinting through a vibrant sunset or shading your eyes from harsh sunlight. Try OWNDAYS, for their glasses with Transitions Light Intelligent Lenses. 


From now to 31st Jan 2020, head down to an OWNDAYS store to get 50% off your second pair of glasses with Transitions lenses. Buddy up with a friend you go hiking with, so both of you will have your eyes safely protected from the harsh sunlight.

Useful when you're admiring the sunset or sunrise
When using OWNDAYS' Transitions lenses, there's no need to swap to a pair of sunnies when braving the hot sun. Instead of constantly replacing your glasses, no matter if you're outdoors or indoors, you can now conveniently rely on the same pair wherever you are. 


All their Transitions lenses have UV protection, and can filter out any harmful blue-violet light as well, so you no longer have to squint or shade yourself from the harsh sunlight.  It has 7 colours to choose from and a multicoat that protects against scratches, proving to be a stylish but hardy accessory. 


For your next trip, on top of prepping yourself with mosquito repellent and sunscreen, make sure you've got a pair of glasses with Transitions lenses at the ready – so you can best enjoy Indonesia's stunning sunsets and ocean views. 
---
This post was brought to you by OWNDAYS.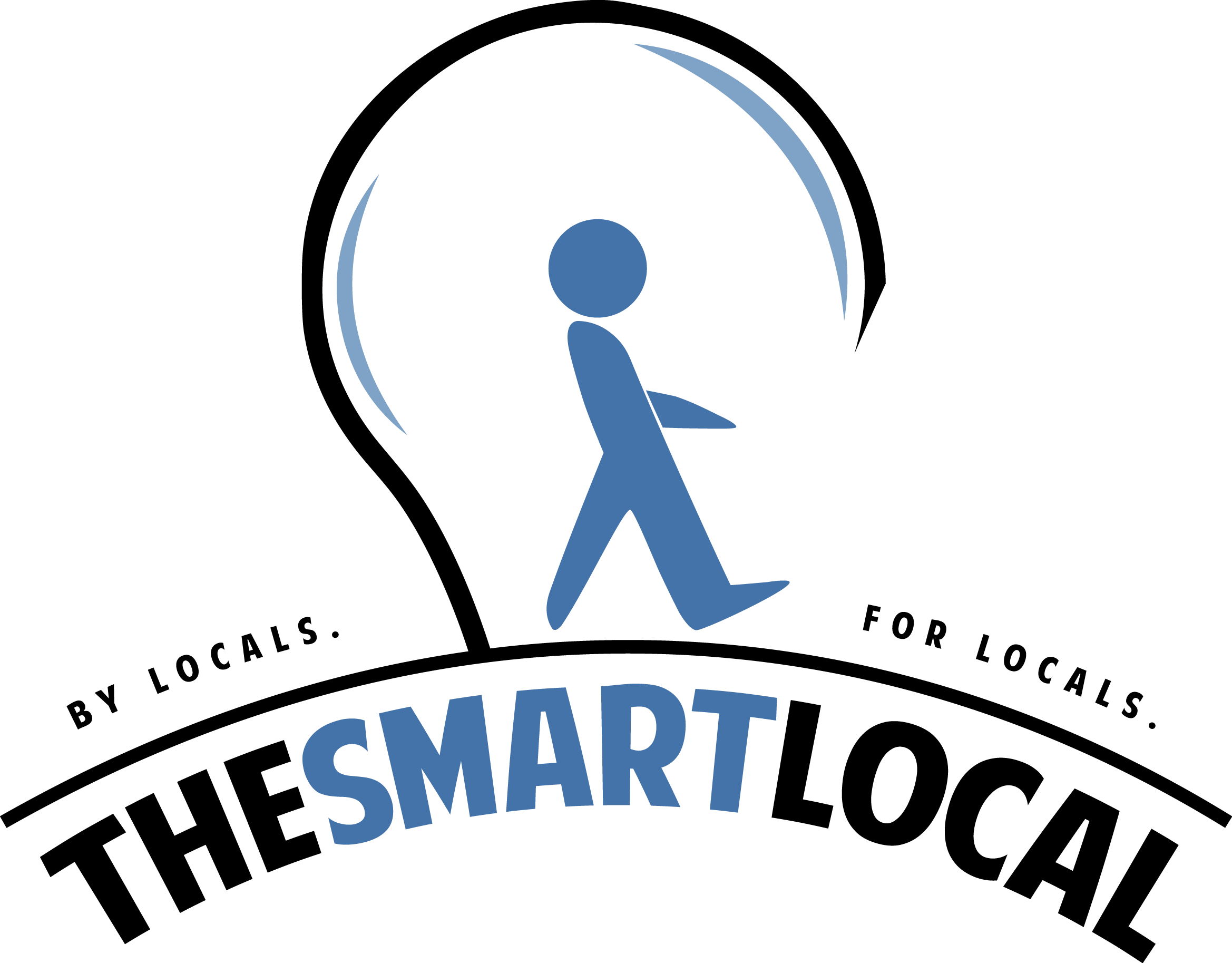 Drop us your email so you won't miss the latest news.