Guide to Hong Kong hiking trails
Image credit: Tugo Cheng & Wandering Photography
Think Hong Kong, and images of piping hot dan tat (egg tarts) and robust brews of HK milk tea fill your mind. But what if you want to tone up those gams and burn some calories while basking in amazing feats of nature instead?
For those looking to the Pearl Of The Orient as their next hiking destination, we've sussed out 10 of the best trails, complete with difficulty ratings allowing you to burst forth with utmost confidence.
1. Ngong Ping
Ngong Ping. Image credit: Tugo Cheng
Soak in the serenity at Ngong Ping, a highland within Hong Kong's largest island – Lantau – where numerous hills are available for all levels of hikers to conquer.
Local as well as international visitors flock there to catch a glimpse of Tian Tan Buddha, a bronze statue towering at 34 metres tall. Nothing like getting the blood pumping from a good workout, and a peaceful mind and soul to rid the body of stress.
Difficulty level: Advanced
Click here to find out more.
2. Wisdom Path
Wisdom Path. Image credit: Derek Yung
Seeking the literalpath to enlightenment? Wisdom Path is enveloped within the hills of Ngong Ping, where you'll find verses from the Heart Sutra inscribed onto 38 wooden monuments arranged in a figure-eight pattern – which also symbolises infinity.
The teachings are followed by Buddhists, Confucians and Taoists all over the globe. Come have a gander if you're intrigued by the possibility of unlocking "secrets of the Universe, and life itself".
Difficulty level: Beginner
Click here to find out more.
3. High Island Geo Trail
High Island Reservoir East. Image credit: Tugo Cheng
Land and sea come together at the High Island Geo Trail, where you'll get to take in the best of both worlds. Stroll through the High Island Reservoir East Dam for still waters glistening in the sunlight, before venturing to an "art museum" carved out by Mother Nature herself.
Hexagonal Rock Columns. Image credit: Tugo Cheng
Some of the natural geological wonders include the world famous hexagonal rock columns. Along the way, you'll also spot grand structures like intrusive dikes and distorted columns. The perfect backdrop for an earthy aesthetic for your hiking OOTD shot!
Difficulty level: Medium
Click here to find out more.
4. Plover Cove Country Park
Plover Cove Country Park. Image credit: Tugo Cheng
If you love being immersed in sheer, unadulterated nature, Plover Cove Country Park is a must-visit. An iconic sight to add to your trekking checklist is the grand and towering hollow maple tree.
The stunner is a century old – having survived multiple holes in the trunk – and is standing strong today for generations of visitors to marvel at.
Difficulty level: Medium
Click here to find out more.
5. Miu Tsai Tun and High Junk Peak
Miu Tsai Tun. Image credit: eL
Conquering Miu Tsai Tun means you'll be rewarded with a feast for the eyes. Think clear waters and quaint clusters of small islands, all while enjoying the crisp fresh mountain air. The elevation measures 344 metres, and offers a path toward the renowned High Junk Peak.
High Junk Peak. Image credit: eL
Navigate through gravel and steep slopes for an unrivalled view of the coastline plus the vast Pacific Ocean in all its glory.
Difficulty level: Medium
Click here to find out more.
6. Lau Shui Heung Reservoir
Lau Shui Heung Reservoir. Image credit: Derek Yung
Talk about the ultimate marriage between form and function. The beautiful Lau Shui Heung Reservoir was originally built after World War II as an irrigation facility to supply fresh water to the village.
Once you hike past the reservoir, you'll reach a highly tranquil lookout point which actually serves as a fire lookout for country park staff.
Difficulty level: Beginner
Click here to find out more.
7. Wilson Trail – Wong Nai Chung Reservoir to Stanley Gap Road
Tze Kong Bridge. Image credit: Wandering Photography
For a full-day, all-encompassing hiking destination, we recommend tackling the Wilson Trail. You'll get to traverse across different settings, from sprawling reservoirs and beaches to fields full of blossoming flowers looking straight out of a fairytale.
The highlight is the Tze Kong Bridge and Violet Hill, where you get to frolic among dainty blooms like the hilariously nicknamed "fried-egg flower", so-called due to its yellow-and-white combo.
Difficulty level: Medium
Click here to find out more.
8. Wu Kau Tang
Wu Kau Tang. Image credit: Hin Yeung
Those who love getting down in the nitty-gritty of nature will love Wu Kau Tang, which also offers tonnes of chances to encounter wildlife. Don't worry, nothing of the threatening predator sort.
Course through the dense woodland trail, which runs parallel to a hill stream so the climate stays cool and won't have you sweating up a storm. When you arrive at the wetlands, there'll be plenty of rare bird species like herons, bitterns, egrets and kingfishers.
Difficulty level: Beginner
Click here to find out more.
9. Dragon's Back
Named the Best Urban Hiking Trail by TIME Asia, the Dragon's Back is one beast of a climb for every true blue hiker to set their sights on. More than just a mythical name, it's called Dragon's Back because of the way rolling ridges connecting the hills form a structure that resembles a dragon's spine. Gasp!
Equally enchanting, of course, is the view once you set foot on the 284 metre high peak. Savour the breathtaking panoramic image of clear blue skies, lush greenery, and throngs of fellow happy hikers all basking in the endorphin rush.
Check out our full review of the Dragon's Back trail here.
Difficulty level: Medium
Click here to find out more.
10. Sunset Peak
Sunset Peak. Image credit: Tugo Cheng
One for snap-happy hikers, Sunset Peak is immensely popular amongst the travel photography community. The endless fields of silvergrass illuminate the surrounding slopes, creating an almost psychedelic effect when it catches the light at just the right angle.
While it's no doubt an optimal spot for photos, the climb is quite a feat. At 869 metres tall, Sunset Peak is the third highest mountain in Hong Kong and proves to be a rewarding challenge for seasoned hikers.
Difficulty level: Advanced
Click here to find out more.
Things to do in Hong Kong
When travelling for nature and outdoor activities, Hong Kong isn't as oft-mentioned as Japan for its sakura blossoms or New Zealand for its aurora light displays. Nevertheless, Hong Kong is teeming with magnificent views and spectacular natural structures, sure to excite avid hikers as much as casual tourists in search of great scenery.
After you've worked up a sweat, take comfort in knowing that you're surrounded by myriad shopping and dining options all throughout the land. From bustling night markets to the most authentic dim sum ever, there's plenty to do, see and eat.
Tip: Enjoy special fares to Hong Kong with Singapore Airlines from S$268 all-in and Buy 1 Get 2 Free guided hiking tours with Klook! More details here.
---
This post was brought to you by Hong Kong Tourism Board.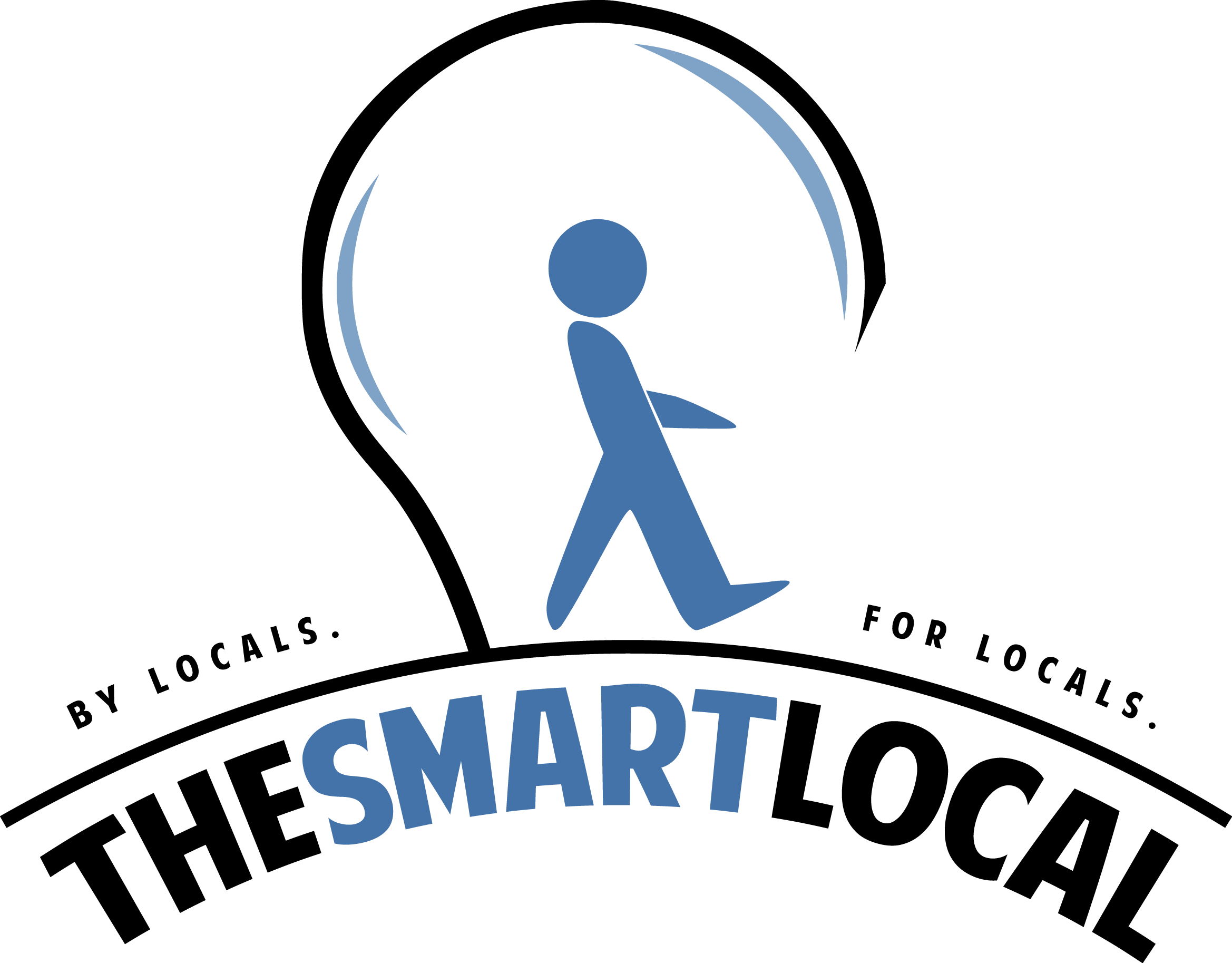 Drop us your email so you won't miss the latest news.