Quirky hotels and resorts in Japan
Image adapted from: Snow Tomamu
We all know that Japan is the purveyor of all things quirky, as apparent in their colourful fashion, weird-but-endearing cartoon creations like Gudetama, and unconventional eatery concepts  (haunted prison restaurant, anyone?) So it's not surprising that this unconventionality extends to their hotels as well.
But we're not just talking about the regular Hello Kitty rooms or capsule hostels which everyone already knows of. No, the hotels and resorts we've got our eye on look completely whimsical even from the outside, and will make you feel like you're living in a 360-degree storybook – no VR technology required.
1. Hotel Kawakyu (from $215/night) – castle by the ocean
In Wakayama, 1.5h drive from Kansai International Airport
Image credit: Hotel Kawakyu
Don't want to be where the people are? Give yourself a breath of fresh, briny ocean air at Hotel Kawakyu, which sits right at the edge of Shirahama's vast Tanabe Bay. Inspired by Medieval European architecture, this stately resort could loosely pass off as Prince Eric's castle in The Little Mermaid.
Dining area
Image credit: @eribleacheri
Inside is an equally royal scene with marble pillars, long drapey curtains, and high ceilings hanging with shimmery chandeliers.
Presidential Spa Suite
Image credit: Hotel Kawakyu
There are both Western and Japanese-style rooms to choose from. All their suites are sea-facing, with the Presidential Spa Suite in particular having its own terrace deck and open-air hot spring bath.
Their outdoor Forest of Eternity onsen surrounded by a forest
Image credit: Hotel Kawakyu
But even if you opt for a room without a private onsen, you can unwind at one of the indoor baths at their spa.
Image credit: Hotel Kawakyu
Prices start from around $215/person when you make a booking on their website.
Book a stay at Hotel Kawakyu.
Address: 3745 Shirahama-cho, Nishimuro-gun, Wakayama 649-2211, Japan
Telephone: +81 739 42 3322
Website
2. Aso Farm Land (from $201.70/night) – adorable dome inns
In Kumamoto, 30mins drive from Aso Kumamoto Airport
Image credit: Jalan.net
While Spongebob Squarepants lives in a pineapple, you can one-up him and stay in a strawberry, soccer ball, or dinosaur egg at Aso Farm Land (from $201.70/person). Feel like a pixie in an Enid Blyton tale amongst their cute-as-a-button dome inns, each specially painted with a different theme. Two of them even feature Kumamon, the mascot of the Kumamoto prefecture.
Image adapted from: Aso Farm Land
The interiors are just as adorable, with the gingerbread house-themed Sueus room bearing candy motifs, and the Ichigo room with fruits all over.
Image adapted from: Expedia
You won't need to leave the area to have fun, as there are various activities like candle making, music box building, and teddy bear decorating to occupy your time with. There are also animal feeding sessions where you can get up close with flamingos, wallabies, and owls.
Have a soak in their outdoor baths at the end of the day
Image adapted from: Expedia
Address: 5579-3 Kawayo, Minamiaso, Aso District, Kumamoto Prefecture 869-1404, Japan
Telephone: +81 967 67 2100
Website
3. Yufuin Floral Village Hotel (from $137/night) – a Ghibli landscape come to life
In Oita, 1h drive from Oita Airport
Image credit: Trip
Fans of classic books and cartoons need to put Yufuin Floral Village on their bucket lists – not only does it have a real-life Kiki's Bakery inspired by Miyazaki's Kiki's Delivery Service, there's also a Peter Rabbit store, Moomin store, and Eric Carle store touting The Very Hungry Caterpillar merchandise.
Image credit: @summer8forest
If the area also brings to mind Harry Potter, you're not wrong – the little stone houses of Yufuin Floral Village were inspired by Cotswolds in England, where some scenes of the movie were filmed. Fittingly, there's also an owl cafe in Japan's rendition, where you can don a wizard robe and snap a photo against a Hogwarts backdrop.
Image credit: Yufuin Floral Village
Sorry, bros, here's where we burst your bubble: your girl's gotta leave you at home if she wants to spend a night at the nearby Yufuin Floral Village Hotel (from $137/night). It's ladies-only, and there are just 7 rooms, making it ideal for a cosy girl's trip.
Image credit: Trip
While the exterior looks like a Western log cabin, the inside is completely Japanese, with traditional tatami rooms and bubbling onsens.
Image credit: Trip
Image credit: Trip
Address: 1503-3 Yufuincho Kawakami, Yufu, Ōita Prefecture 879-5102, Japan
Telephone: +81 977 85 5132
Website
4. Hoshinoya Fuji (from $549/night) – glamping in a pine forest
In Yamanashi, 2.5h from Tokyo via public transport
Image credit: Booking.com
Hoshinoya Fuji puts the "glam" in glamping with its cubic cabin rooms (from $549/night). From afar, these sleek pods look like the HQ of some top secret research facility in a sci-fi movie – after all, they're well-surrounded by a tall pine forest in what looks like the middle of nowhere.
Enjoy an afternoon tea treat at your Mount Fuji-facing balcony
Image credit: @pangrya
Despite the seclusion, you can rest easy knowing that your room includes all the basic amenities. The highlight? A floor-to-ceiling window that opens up to a balcony facing Mount Fuji. As the cabins are strategically terraced, you don't have to worry about your view being obstructed – the great outdoors is all yours to ogle at.
Image credit: Hoshinoya
Head out to roast marshmallows by a campfire in the evening, or mingle with fellow glampers over a drink or two.
Image credit: Booking.com
Laze about on a hammock for some me-time
Image credit: @lansva
Address: 1408 Oishi, Fujikawaguchiko-machi, Minami Tsuru-gun, Yamanashi, 401-0305
Telephone: +81 50 3786 1144
Website
5. Sanbu Bokujo Treehouse (from $88.30/night) – homely tree hut with hammocks
In Hokkaido, 2h drive from New Chitose Airport
You can come by any time of the year, but it's especially scenic during Winter!
Image credit: @travel_98
For those who just want to throw their smartphones away and detox from the rest of the world, Sanbu Bokujo Treehouse will be your paradise. It can only take in one group of people each time (6 max), so rest assured you won't have any noisy neighbours in the vicinity. Oh, and there's no WiFi either, so to heck with those pesky work emails!
Image credit: @marumaruchi
For those wondering, this is a real treehouse, with the entire wooden hut built around the trunk of a tree. Don't worry, there's electricity, and you can make use of their stove, coffee maker, TV, and washing machine for free.
A homemade breakfast
Image credit: @hsy_story
Relax on the hammocks during your free time, and if you need to leave the hut, skip the stairs and woosh down on the attached slide instead!
Image credit: @masudaclassic
Activities like stream fishing, hot air ballooning, and stone oven cooking sessions can all be arranged. It's all about taking life slowly and being immersed in nature here.
You can milk cows and try fresh Yotsuba milk nearby
Image credit: @yotsuba_milkproducts_official
Address: 16-3 Kashigaokaoka Shikaoigaoka, Kawato-gun, Hokkaido 081-0225, Japan
Telephone: +81 0156 66 2802
Website
6. Tore Tore Panda Village (from $137/night) – panda domes near the sea
In Wakayama, 1.5h drive from Kansai International Airport
Image credit: @moani.surf
Hands up if you're round and spend most of your day eating, sleeping, or just ambling about – you might actually be a panda. Which isn't a bad thing, because pandas are super adorable. As are the colourful panda domes at Tore Tore Panda Village in Shirahama, Wakayama, which are yours from $137/night.
Dinosaur, prince, and Hawaiian panda domes
Image adapted from: @zenhoho
Each dome is a mini house in itself, painted as a unique panda character. Examples include the Hawaiian Alohachan Room, fruitilicious Mikapan Room, and robot-themed Robopan Nigouki Room.
Even the bedroom slippers and room keys are panda-themed
Image adapted from: @ikunishida, @paruu03
To see those furry bears in real life, make a 5-minute drive to Adventure World – a wildlife park with a giant panda breeding centre and other critters like capybaras, lemurs, and camels. You can also take a safari caravan tour there, or have a thrill at their amusement park.
Tore Tore also has regular domes, if you prefer accommodation that's less cartoony
Image credit: @maho_86
This little village is near the sea, so don't just panda to the temptation of rolling around in bed all day – venture out to catch some views and heal your soul by the pristine blue.
Image credit: @kanako_f_0818
Address: 2498-1 Katata, Shirahama-cho Nishimuro District, Wakayama Prefecture 649-2201, Japan
Telephone: +81 739 42 2200
Panda Village website | Tore Tore Village website
7. Kawaguchiko Hotel (from $120/night) – rustic cottage overlooking Mt Fuji
In Yamanashi, 2h bus ride from Tokyo
Kawaguchiko Music Forest Museum
Image credit: Mystays
Just a 20-minute train ride from the scream-inducing Fuji Q Highland near Tokyo is Kawaguchiko Music Forest, a tranquil spot that looks like a fairytale village. Amidst its rose gardens stands a museum full of antique automatic music instruments like music boxes, violins, and pianos.
Catch performances with live musicians and opera singers at the Main Hall of automatic instruments
Image credit: Kawaguchiko Music Forest
Do drop by the Organ Hall, which houses the world's biggest "dance organ" that's 13m wide and comes with a doll orchestra.
Image credit: Kawaguchiko Hotel
The Music Forest can be visited in a day trip from Tokyo, but if you'd rather not travel back and forth, spend a night at Kawaguchiko Hotel. It's a cute cottage surrounded by pretty blooms and manicured plants, just a 5-minute drive from the Forest.
Western room at Kawaguchiko Hotel
Image credit: Expedia
Rooms here are a tad old-fashioned, but cosy nonetheless, and come with a majestic view of Mount Fuji in the distance. Have your choice of traditional Japanese or Western-style rooms from $120/night.
The rooms and onsen here overlook Mount Fuji very clearly
Image credit: @saai_kavi
Address: Fujikawaguchiko, Funatsu 200, 401-0301 Yamanashi, Japan
Telephone: +81 555-72-1313
Website
8. Hoshino Resort Tomamu ($291.50/night) – ice hotel with wedding chapel
In Hokkaido, 1.5h drive from New Chitose Airport
Image credit: Snow Tomamu
Hoshino Resort Tomamu is pretty much the real-life version of Arendelle from Frozen – we wouldn't be half surprised to see Queen Elsa pop out from behind one of its ice domes, which you can spend a night in from $291.50/person.
Image credit: Snow Tomamu
From the walls to the furniture, your room will be entirely fashioned out of ice, save for the bed with a toasty sleeping bag made specially for extreme cold weather. Temperatures can go as low as -30⁰C, so make sure you bundle up properly – "suffering for style" is a big nope.
Image credit: Snow Tomamu
If Disneyland is your dream wedding destination, that's probably because you haven't heard of Hoshino Resort Tomamu's enchanting ice chapel. Live out your princess dreams by exchanging wedding vows here as fireworks go off in vibrant bursts above. Even the biggest ice queen would shed a tear in this ethereal setting.
Everything in the chapel, including the cross, pulpit, and pews, are made of ice
Image credit: Snow Tomamu
Apart from the expected recreation activities like ice skating and skiing, you can chill with a book in their ice library, make music on ice instruments, or take a moonlight snowmobile tour around the tranquil grounds.
Open-air hot spring surrounded by ice, facing the birch woods
Image credit: Snow Tomamu
Address: Nakatomamu, Shimukappu-mura, Yufutsu-gun 079-2204, Hokkaido, Japan
Telephone: +81 167 58 1111
Website
9. Hotel Gracery (from $110/night) – Godzilla-themed
In Shinjuku, Tokyo
Image credit: Travel for Senses
Wander around Tokyo's Shinjuku district and you're bound to find Godzilla's head sticking out of a building at some point. That would be Hotel Gracery, themed after the gargantuan dino.
Image adapted from: Global Grasshopper
They do have normal rooms, but for the full experience, stay in their Godzilla Room from $110/night, where Godzilla's monstrous claw will be erupting through the wall behind your bed.
Image credit: Hotel Gracery
As if it doesn't already look enough like a Godzilla shrine, your room will also come with a giant sculpture of the creature, along with a tote bag full of merch including figurines, a mug, and playing cards.
Image credit: Hotel Gracery
Address: 1 Chome-19-1 Kabukicho, Shinjuku, Tokyo 160-8466, Japan
Telephone: +81 3 6833 1111|
Website
Unique accomodation in Japan
They say that when travelling, it's the journey, not the destination that matters the most. But sometimes, it's really where you stay that makes all the difference.
Instead of booking a coffin-sized capsule pod for your next vacation in Japan, go for one of these unconventional hotels and resorts. Most of them are pricier than the average hotel and slightly out of the way, but the rejuvenating experience will be worth the splurge.
Check out our other Japan-related guides here:
A portion of this content may contain referral links to products. Our opinions remain our own.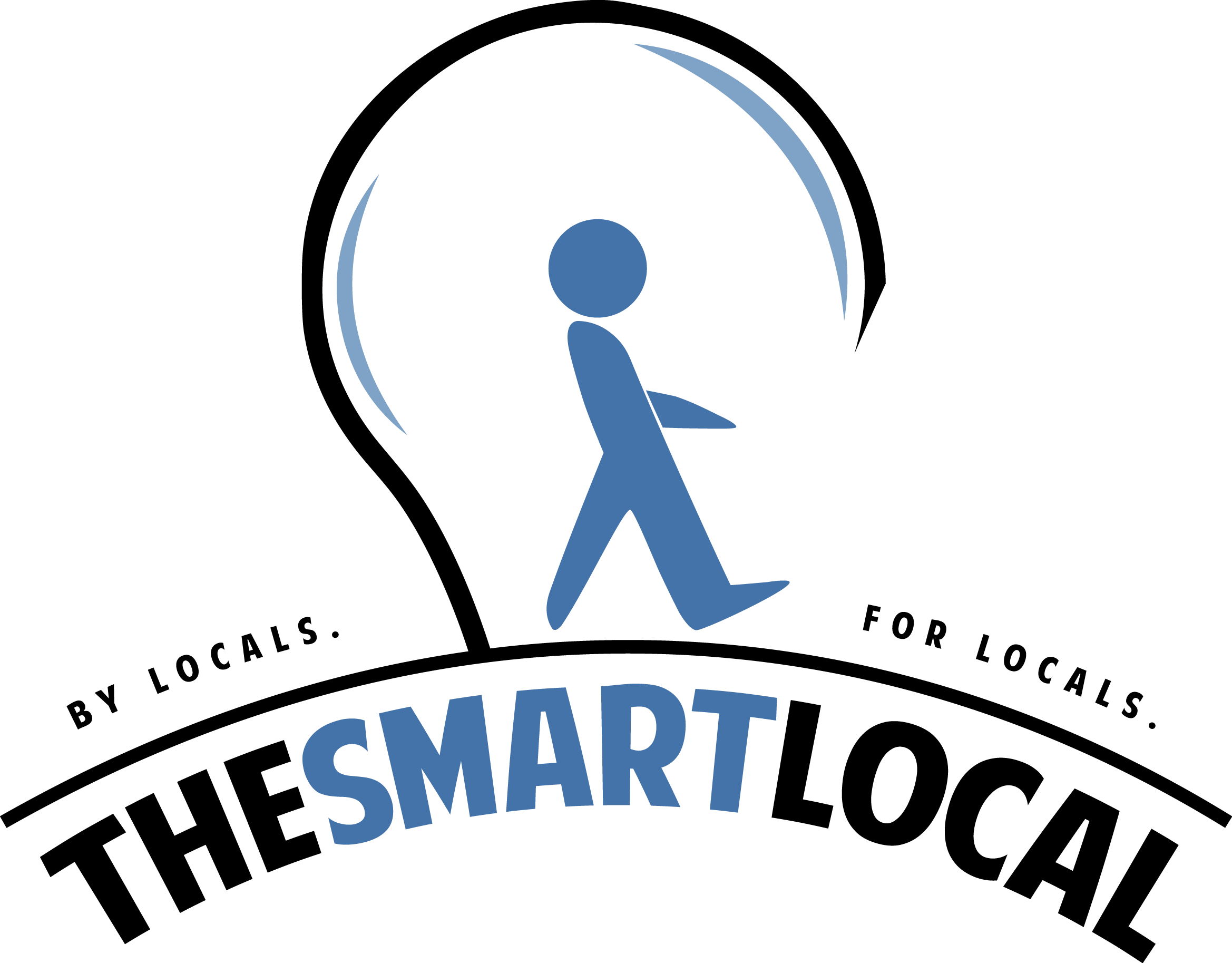 Drop us your email so you won't miss the latest news.