Unique hotels in Tokyo, Japan
Image adapted from: Global Grasshopper
Ah, Japan. Land of the Rising Sun and the world's most eccentric inventions. Some of which have us scratching our heads, yet we can't help but be awed by how ingenious they can be at the same time. And Japan's love for the peculiar doesn't just stop at products – it can be found even in her hotels, from places themed after cartoons to crazier ones staffed entirely by robots.
The intriguing hotel brainchildren of Japan's bizarre mind are worth staying in at least once in your life, so check out this list of 9 quirky hotels in Tokyo to consider for your next trip.
1. Book and Bed Tokyo – sleep in a bookshelf (from $18/night)
Bookshelf capsules are literally built into the bookshelves themselves
Image credit: @wuchyiiou
Book and Bed Tokyo is a hotel where you…book a bed in books, literally. Bad puns aside, yes, from as low as $18/night, you can bunk in this mixed capsule hotel, where beds and bookshelves are merged together, allowing you to sleep while surrounded by your favourite novels.
Log cabin feel of the Bookshelf capsule
Image credit: Expedia
The "Bookshelf" option allows you to sleep within an actual bookshelf, as the capsule bunks are built into the bookshelves themselves. Alternatively, there's the "Bunk" option, where capsules and bookshelves are separate.
Image credit: @bookandbedtokyo
The decor of the common area has books decorating the ceilings and even the chandeliers.
Image credit: @bookandbedtokyo
For more cool capsule hotels in Tokyo, check out our article here.
Book a stay at Book and Bed Tokyo Ikebukuro.
Address: 1-17-7, Lumiere building 7th floor, Nishi Ikebukuro, Toshima-ku Tokyo, Japan 171-0021
Telephone: +81 3-6914-2914
Website
2. Henn na Hotel Tokyo Ginza – entirely staffed by robots (from $60/night)
Robot dinosaur front desk receptionist
Image credit: @maplrn
This hotel is self-professed to being pretty strange – "hen" (変) is, after all, the Japanese word for "weird". And from $60/night, Henn na Hotel offers you the bizarre experience of being waited on entirely by robots, beginning from the receptionists who greet you at the frontdesk to the bellboys who provide you room service. Even the fishes in their pond are robots.
Image adapted from: The Japan Times
The weirdest part is that for no reason whatsoever, there are dinosaur androids who'll attend to you with the Japanese's signature hospitality – bowing and all.
Luggage storing robot arm
Image credit: Expedia
When you check in, your luggage will be sorted by a robotic arm that looks like something straight out of Star Wars. Robot attendants will then be deployed to deliver the luggage straight to your room.
Double room
Image credit: Agoda
The rooms themselves are simple and easy on the eyes with a soft colour scheme. Here, you're served by a table-sized robotic butler, who'll attend to your most basic needs, telling you the next day's weather or even singing you a lullaby to sleep.
Image credit: Agoda
Address: 2-2-1 Tsukiji, Chuo-ku, Ginza, Tokyo, Japan, 104-0045
Telephone: +81 50-5894-3771
Website
3. Keio Plaza Hotel – for Hello Kitty fanatics (from $503/night)
Kitty Town room
Image credit: Expedia
Just when you thought you've seen all the Hello Kitty merch that exists, Keio Plaza Hotel adds to the craze with their Kitty-themed rooms. They come in two designs: the regal Princess Kitty room and the colourful, pop-arty Kitty Town room.
Princess Kitty room
Image credit: Trivago
Regardless of which room you choose, you'll find both heavily outfitted with all things Hello Kitty, including dolls, kettles, and even right down to the toiletries you're provided with.
Image credit: Expedia
Find out more about other Hello Kitty-themed hotels near Singapore in our article here.
Address: 2-2-1 Nishi-Shinjuku Shinjuku-Ku, Tokyo, Tokyo-to
Telephone: +81 3-3344-0111
Website
4. Park Hotel Tokyo – a different wall painting in each room (from $123.50/night)
Appreciate the delicacy of traditional Japanese art through Aki Narita's Geisha Goldfish
Image credit: Park Hotel Tokyo
Art buffs and lovers of Japanese culture will appreciate Park Hotel Tokyo's 31 Artists' Rooms. From $123.50/night, these rooms enshrine the beauty of Japanese landscapes and motifs through intricate wall murals.
Get comfy under Hiroko Otake's hand-painted cherry blossoms and gold butterflies
Image credit: Park Hotel Tokyo
These range from simple nature-based ones like cherry blossoms and bamboo to more abstract works that pay homage to mystical, otherworldly beings like dragons and yokai.
Image credit: Park Hotel Tokyo
Be fascinated by the ensemble of yokai that the Japanese revere through Nobuo Magome's Yokai
Image credit: Park Hotel Tokyo
Address: Shiodome Media Tower 1-7-1 Higashi Shimbashi, Minato-ku 1057227 Tokyo
Telephone: +81 3-6252-1111 (General) | +81 3-6252-1100 (Reservation)
Website
5. Lotte City Hotel Kinshicho – for addicts of Koala March biscuits (from $105/night)
Image credit: Lotte City Hotel
Lotte's Koala March biscuits are the koala cousins of the much-loved Hello Panda, and are the inspiration for these endearing rooms in Lotte City Hotel Kinshichiro.
Image credit: Flickr
From $105/night, sleep under the covers of bedspreads bearing the likeness of March the koala, while cuddling a biscuit-shaped cushion to match. Even the face towels, provided pyjamas, and toilet paper have the critter printed on them!
Image credit: Kawaii Kakoi Sugoi
March's female counterpart, Walts, also has a room themed after her, with pink as the primary colour scheme.
The buffet breakfast spread includes these adorable koala pancakes
Image credit: Expedia
Address: 4 Chome-6-1 Kinshi, Sumida, Tokyo 130-0013, Japan
Telephone: +81 0120-610-555
Website
6. The Millennials Shibuya – pod hotel with colourful in-room murals (from $68.50/night)
Image credit: @yui.horiuchi
One of many capsule hotels dotting Japan's urban cityscape, The Millennials Shibuya immediately stands out through its name alone. If you haven't already guessed, It's specifically designed with none other than the modern millennial in mind – with sleeping pods decorated with hand-painted murals, ideal as selfie backdrops.
Image credit: @gagaalin
The lounge, though sparsely and practically furnished, has an industrial-chic vibe complete with exposed pipes, neon light portraits, and booth seats.
The lounge/dining area with neon portraits
Image credit: @themillennials.shibuya
Check out other capsule hotels worth visiting in our article here.
Address: 1-20-13, Jinnan, Shibuya, Tokyo, Japan, 150-0041
Telephone: +81 3-6824-9410
Website
7. Tokyo Disneyland Hotels – a fairytale come to life (from $189.50/night)
Cinderella Room
Image credit: Disney Hotels
Many a dream has Disney created for us when we were kids, and the magic continues with its Disneyland Hotels, allowing us to live under the eaves of the stories that we grew up with. Tokyo Disneyland offers 3 of such hotels, each coming with its own unique Disney-related room design.
Alice in Wonderland Room 
Image credit: Holidays with Kids
From $377.50/night, Tokyo Disneyland Hotel boasts a selection of 4 rooms that are fairytale-themed, featuring Tinker Bell, Alice in Wonderland, Beauty and the Beast, and Cinderella – all made up to look as if they've popped right out of their movies.
Donald Duck-themed room
Image credit: Expedia
If you're more interested in Disney's animal characters, then you'll appreciate Disney Ambassador Hotel's selection. From $235/night, you have a choice amongst rooms with Mickey and Friends, Chip and Dale, and Stitch themes which the other Disney hotels don't carry.
"Wish" room
Image credit: Expedia
Should you be on a tighter budget, Tokyo Disney Celebration Hotel is a more wallet-friendly option to consider. From $189.50/night, this hotel comes with slightly simplified facilities, yet is still whimsically decorated. Its 2 buildings each one have a different theme: Discover and Wish, fitting the adventurous and dreamy aspects of Disney respectively.
Check out our article on Tokyo Disneyland here.
Tokyo Disneyland Hotel
Address: 29-1 Maihama, Urayasu, Chiba Prefecture 279-8505, Japan
Telephone: 047-305-3333
Disney Ambassador Hotel
Address: 2-11 Maihama, Urayasu, Chiba Prefecture 279-8522, Japan
Telephone: 047-305-1111
Tokyo Disney Celebration Hotel
Address: 7 Chome-1-1 Hinode, Urayasu, Chiba Prefecture 279-0013, Japan
Telephone: 047-381-1188
8. Hotel Gracery – have Godzilla lurking over your bed (from $110/night)
Image credit: Travel for Senses
Godzilla fans, this one's for you: Hotel Gracery has graced its 8th-floor patio with a life-sized sculpture of the gigantic lizard-monster's head. Depending on the room you stay in, you might have a solid view of the creature's giant rearing head.
Image credit: Global Grasshopper
To amp up your Godzilla experience, stay in the hotel's special Godzilla Room from $110/night. The main highlight of this room is an enormous sculpture of Godzilla's claw bursting through the wall, making you feel like he's about to grab you for his next meal.
A life-sized sculpture of the creature will also be watching over you as you sleep
Image credit: Hotel Gracery
Image credit: Hotel Gracery
That's not all, as you'll be gifted a collection of Godzilla merch, including figurines, a mug and a card pack when you pick that room. Don't fret if your budget only allows you to stay in the regular rooms, as you'll still be given a tote bag and pouch.
Address: 1-19-1 Kabukicho, Shinjuku-ku, Tokyo
Telephone: +81 3-6833-1111
Website
9. Imperial Hotel Tokyo – Snoopy-themed luxury with stunning pool (from $269.50/night)
Image credit: Imperial Hotel Tokyo
Luxury comes endearingly packaged in Imperial Hotel Tokyo's Snoopy-themed room, where everything – from bedspreads to cushions and towels – feature the Peanuts character and his friends. To top things off, a life-sized plushie of Snoopy dressed in the Imperial Hotel uniform will serve as your snuggle buddy for the night.
Bento with Snoopy bread and Woodstock ham included
Image credit: Tokyo Fan Club
That's not all, as even the food that is served to you is Snoopy-themed, served to you in a classy bento box through room service.
Image credit: Expedia
Staying here also grants you access to a beautiful pool with a stunning view of the Tokyo cityscape, which can be enjoyed through transparent glass panels fronting its perimeter.
Address: 1-1-1, Uchisaiwaicho, Chiyoda-ku, Tokyo
Telephone: +81 3-3504-1111 (General) | +81 3-3504-1251 (Room Reservations)
Website
Quirky themed hotels in Tokyo
As these hotels have revealed, Japan never ceases to surprise with her creativity. Tokyo is by no means the only place you can find such strange nuggets though; expand your horizons just a little beyond Tokyo and you'll find other hotels that are just as, if not more, bizarre.
Check out our other articles covering the eccentricities of Tokyo:
A portion of this content may contain referral links to products. Our opinions remain our own.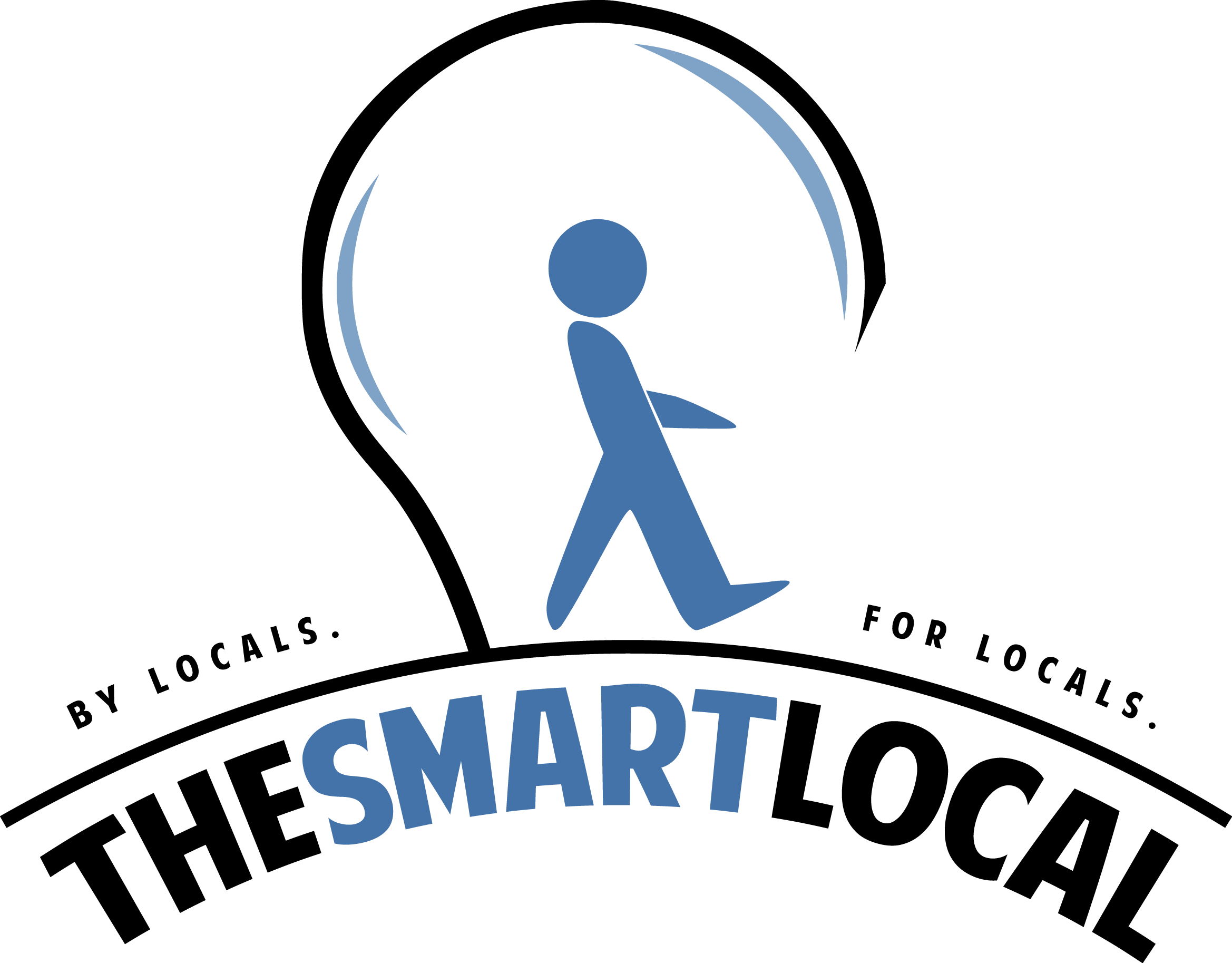 Drop us your email so you won't miss the latest news.