Pokémon things to do in Japan
---
No doubt Japan is home to some of the most iconic things in the world – mouth-watering sushi, popular anime series, and stunning sights. And when it comes to video games, we can't forget about the legendary Pokémon franchise. Spice up your itinerary and check out these Pokémon-themed things to do – you'll find that there are tonnes to see and geek out over. 
So don your best Ash Ketchum outfit and read on to find out more:
---
1. Ride on an adorable Pikachu-themed train
---

Image credit: JR East
Japan is no stranger to whimsical trains – including the Pokémon with You Train. Switch out your usual mode of transport to this adorable Pikachu-themed train, which runs between Ichinoseki and Kesennuma in the Tochigi region.

Image credit: JR East
The train is split into 2 cabins – the Communication Seat Car and the Playroom Car. The first cabin is where you'll find the reserved seats for passengers, decked out in iconic Pikachu motifs. 

Image credit: JR East
The Playroom Car is perfect for the kiddos, as it features a roomy play area with Pikachu plushies. Curious cats can also check out the actual engine room here. 
It takes around 2 hours to travel from start to end, and tickets can be purchased up to 1 month in advance. You can get them at the JR East Travel Service Centres or JR Ticket offices, or use the Japan Rail Pass. 
Rates: From ¥420/ticket (~S$4.02)
Contact: Pokémon with You Train website 
---
2. Spot Pokémon manhole covers around Tokyo
---
While we're out gazing at the skies of Tokyo, take a moment to look down at the manhole covers – you'll be surprised at how adorable and "decorated" some of them are. There are 12 Pokémon manhole covers in Tokyo, with designs ranging from Bulbasaur and Charmander to Squirtle. If you're planning to go on a manhunt for these manhole covers, here's where to start.

Picture references of the manhole cover at National Museum of Nature and Science.
While the majority are in the outskirts of Tokyo, there are 2 centrally located near Ueno Station. From the train station, take the Ueno Park exit and walk ~10-minutes to get to the National Museum of Nature and Science. You'll see a giant whale sculpture, where the manhole cover of Tyrunt and Wynaut can be found right behind it. 
Take a couple of selfies with the treasured Poké lid and head over to the next. The other cover is set at the Tokyo National Museum, a 5-minute walk from the National Museum of Nature and Science. It's positioned at the left side of the entrance, decorated with Bronzor and Baltoy.  
Check out the full list of locations on the Poké Lids website. 
---
3. Book a stay at Mimaru Hotel's Pokémon room
---

Image credit: Mimaru Hotel
You can dream a little dream of Pokémon at the Pokémon Room by Mimaru Hotel. Located in the Ueno East, Ginza East, and Hatchobori outlets in Tokyo, these rooms have been rigged with all things Pokémon. From Pokéball tableware and wallpaper to a giant Snorlax that's perfect for cuddling, this Pokémon heaven will inspire you to redecorate your bedroom. 

The Kanto Design set that's exclusive to Tokyo outlets.
Image credit: Mimaru Hotel
The goodies don't stop there as guests will also receive a free reusable bag, welcome card, and luggage tag upon booking the room.
Rates: From ¥47,250/night (~S$453.26)
Contact: Mimaru Hotels website
---
4. Shop at the Pokémon Centre Mega Tokyo
---

Image credit: Vector Marketing
No trip to Japan is complete without a visit to the famed Pokémon Centres. Those staying in Tokyo can visit the Pokémon Centre Mega Tokyo, based in the Sunshine City Specialty Store Alpa that's a 3-minute walk from Higashi-Ikebukuro Station. 
Prepare your shopping baskets – and wallet – as this is one of the largest outlets in Tokyo. You'll find shelves and shelves of Pokémon-themed memorabilia, ranging from plushies and keychains to snacks and clothes. 
Photo ops are aplenty too as there are Pokémon displays found around the store. Aside from the ones found at the store entrance, you'll see Pokémon such as Zamazenta which you can shoot pictures with. 
Address: Sunshine City alpa 2F, 3-1-2 Higashi-Ikebukuro, Toshima-ku, Tokyo, 170-6002
Opening hours: 10am-8pm, Daily
Contact: +81-03-5927-9290 | Pokémon Centre Mega Tokyo website 
---
5. Check out the Pokémon GO Lab
---

Image credit: @daems0528
Pokémon gyms are a quintessential part of the game, and the Pokémon GO Lab is designed to let you catch a glimpse of what these gyms are like in the flesh. Set next to the Pokémon Centre Mega Tokyo, the place has life-size figurines of key characters including Professor Willow. You'll want to strike your best trainer pose and capture a tonne of pictures next to them.  

Image adapted from: @1jonathan.ramos, @papandakopandamagopanda
Should you need some extra accessories to look the part of a player, the place also sells trainer gear such as polo shirts, caps, and pouches that are shaped like mini egg incubators. There's also a space set up for Pokémon GO players to challenge each other – and the victor will have their name displayed on the store's digital scoreboard. 
Address: Sunshine City Alpa 2F, 3-1-2 Higashi-Ikebukuro, Toshima-ku, Tokyo, 170-6002
Opening hours: 10am-8pm, Daily
Contact: +81-03-5927-9290 | Pokémon GO Lab website 
---
6. Satisfy your sweet tooth at Pikachu Sweets
---
If you're yearning for a sweet treat, the Pikachu Sweets store located next to the Pokémon Centre Mega Tokyo will be the answer to your cravings. The place doesn't have designated seating areas so customers can take away their desserts instead. 

Seasonal items are available so be sure to check their menu beforehand. 
Order a warm cup of Get Latte (¥605, ~S$5.80) or an iced Pikachu Jelly Psycho Soda  (¥660, ~S$6.33) for a refreshing kick. You can grab their waffles that go for ¥550 (~S$5.28) each. They also sell Pikachu keychains, soft toys, and drink sleeves which you can adorn your beverages with.
Address: Sunshine City alpa 2F, 3-1-2 Higashi-Ikebukuro, Toshima-ku, Tokyo, 170-6002
Opening hours: 10am-8pm, Daily
Contact: +81-03-6709-0707 | Pikachu Sweets website 
---
7. Chill & dine at Pokémon Cafe
---
Ditch your usual cafe scene and check out the Pokémon Cafe at Nihombashi Takashimaya Shopping Centre for a new dining experience. 
The place is perfect for kiddos as there are mealtime entertainments by the iconic Pikachu. Clap along as it dances, or snap some IG stories as it makes its rounds to all the tables. Pair the performance with Pokémon-themed F&B like the Say Hello to Eevee's Royal Milk Tea (¥1,298, ~S$12.45) or Snorlax's Tummy Filling Nap Lunch Plate (¥1,958, ~S$18.78). 

You can also purchase Pokémon plushies and tableware here. 
Getting to the cafe is convenient as the shopping centre is connected to the Nihombashi Station. It's recommended to book your visit in advance as the place only accepts reservations and slots fill up fast. 
Address: Nihombashi Takashimaya Shopping Center 2-4-1 Nihombashi, Chuo-ku, Tokyo 103-8265
Opening hours: 10.30am-10pm, Daily
Contact: +81-3-6262-3439 | pokemon-cafe-cs@sld-inc.com | Pokémon Cafe website 
---
8. Collect limited-edition themed snacks
---
Hands up if you've begged your friends who're headed to Japan to bring back a box of Tokyo Banana. These soft banana-shaped sponge cakes not only make the perfect midday snack, they also make great souvenirs for those who struggle with buying gifts. 
In collaboration with Pokémon, this famous snack brand has launched its Pokémon Tokyo Banana (from ¥648/4 pieces, ~S$6.22) – featuring 6 different Pikachu patterns. And from the same company, the Tokyo Banana Chocolate Sand biscuits (from ¥1,199/12 pieces, ~S$11.40) are embellished with 6 adorable Pikachu and 6 Eevee designs. 
You can also visit the designated Pokémon Tokyo Banana stall at Tokyo Station, situated near the Marunouchi South exit. 

Image credit: Mister Donut
Mister Donut is also bringing back their Pokémon collection, where you can grab snacks including Pikachu donuts (¥270 each, ~S$2.59) and Fluffy Jigglypuff donuts (¥180 each, ~S$1.73). They're also set to release merchandise such as cups and blankets for fans to purchase. 
---
Visit 'em all in Japan
---
Amidst the busy streets of Shibuya and vibrant bars in Shinjuku are Pokémon-themed gems peppered around the country. Consider adding these to your itinerary and taking the time to uncover them with your friends or family. 
And if your Pokémon fever is still running high, you'll be thrilled to know that the new Pokémon Scarlet and Pokémon Violet games are now available for purchase. Set in the Paldea region, these latest releases allow for open-world play so players aren't restricted to a set storyline. You can also connect to other Nintendo Switches and opt for multiplayer settings. 

Quaxly, Fuecoco, and Sprigatito (from left to right). 
Explore the abundance of new Pokémon in Paldea, including the 3 new starter Pokémon – Sprigatito (a grass-type), Fuecoco (a fire-type), and Quaxly (a water-type). You'll also meet new characters such as Professor Sada in Pokémon Scarlet and Professor Turo in Pokémon Violet. 

A sneak peek of the Starfall Street narrative.
Image credit: Pokémon 
There'll be 3 new narratives included in the gameplay. Victory Road has you battling all 8 Pokémon gym leaders, while Starfall Street involves a group of school troublemakers you have to defeat. The Path of Legends mission calls for your navigation skills as you search and fight the Titan Pokémon for the Herba Mystica – a new rare health-boosting ingredient.

Image credit: Pokémon 
Another update will be the Pokémons' ability to Terastallise. This feature enhances your Pokémon through the Tera Jewel that will take form above its head. The jewel isn't just all looks though – it lets your Pokémon obtain special abilities that will come in clutch during battles. 

Image credit: Pokémon 
The wait for new games is over – Pokémon Scarlet and Pokémon Violet are finally here. You can grab them at physical Nintendo stores or online at Nintendo.com for $59.99 each, or $119.99 for both. Or hey, take advantage of the upcoming Christmas holidays and add them to your wishlist.

---
This post was brought to you by Vector Marketing.
Photography by Tasha Sun and Joycelyn Yeow.
Cover image adapted from: @ichbinbobby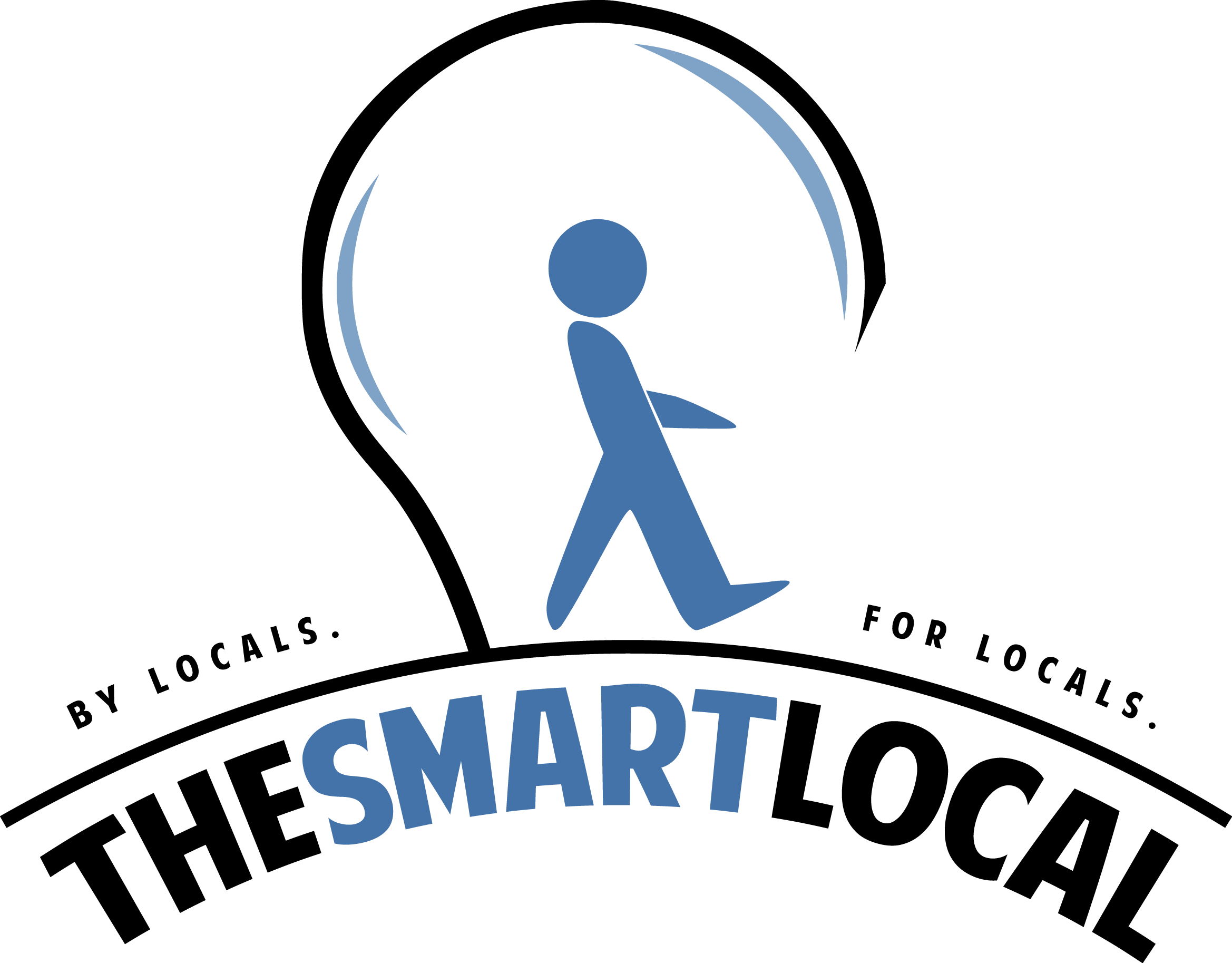 Drop us your email so you won't miss the latest news.