How To Buy TOTO & 4D In Singapore
---
We've seen the queues snaking all around the block – yes, Singapore Pools often boast crowds far beyond the most popular of F&B stalls. 
But when it comes to buying TOTO and 4Ds, while the older generations are the lao jiaos, most of us millennials are clueless about the ins and outs of the system beyond Quick Pick.  So here's all you need to know about TOTO and 4D to actually understand what you're doing the next time you place a bet:
P.S. Before you dive straight in, here is a gentle reminder to bet within your means and gamble responsibly!
---
How to place your TOTO bet
---
Here's a quick run-through of the different terms:
Group TOTO = split the bet with several people

QP = Quick Pick (randomly-generated numbers)

Void = cancel submission
The goal of TOTO, in short, is to correctly guess the 6 winning numbers that will appear in the draw. The more winning numbers you nail, the more you'll win. Below are the different types of ways to place your TOTO bets:
---
1. Ordinary Entry
---
The most common and straightforward is the Ordinary Entry. Think of it as the basic setting in a game – it's great for beginners, but there are no extra features you can use to increase your chances of winning.
Steps to placing an Ordinary Entry bet (each bet costs $1):
Shade the 6 numbers you wish to bet on, from 1 to 49. 

Leave the Sys 7 – Sys Roll options blank.

TOTO draws take place twice a week.  Shade Draw 2 to play your bet for the upcoming draw and the following one. Draw 4 will enter your bet in the next 4 draws. Leave these boxes blank if you only want to play for the upcoming round. 

Get your ticket and keep it safe – you'll need it to collect your prize if you win.
Alternatively, if you're looking for an even simpler way to place your bet, head to the counter and opt for Quick Pick (QP), where you'll get a computer-generated set of random numbers, also priced at $1 per bet.
---
2. System Entry
---
There are also other "Systems" you can choose – which, if we are to continue with game analogy, you can think of as advanced settings. They cost more, but also statistically increase the probability of you winning by giving you extra "power-ups". To indicate that you're playing these systems, shade the system of your choice on the left side of the TOTO slip accordingly.
With System Entry, pick extra numbers to increase your chances of hitting the winning ones. Instead of being limited to the usual 6, choose from 7 to 12 numbers. Take note that prices increase accordingly and can range from $7 all the way to $924. 
---
3. System Roll
---
For System Roll, you'll pick 5 numbers out of the 6. The extra feature you'll get here is a Rolling Number (R). This R represents any of the remaining 44 numbers, pretty much like the blank tile in Scrabble. Since you'll be essentially placing 44 different bets, prices start from $44.
---
Where to bet
---
You can place your bets at any of the Singapore Pools outlets or authorised retailers – check out our list of "luckiest" Singapore Pools outlets and authorised retailers. Those looking for a more convenient method can also bet online on the Singapore Pools website or Application (iOS, Android).
Alternatively, call their hotline at 6212 0039 to place your bet.
---
How the draw works
---
There are several categories of prizes you can win, ranging from Group 1 to 7.

Image credit: Singapore Pools
The one you'll need to pay most attention to is Group 1, a.k.a. the ultimate jackpot prize, guaranteed to be $1 million or more depending on how much money is in the prize pool. If there's more than one winner, the prize money will be split equally within the group – the same applies to Groups 2 to 4.
If you've got a Group 5 to 7 win, don't worry, there's no need to share that loot – your winning prizes in those categories are fixed!
To spice things up for players, there is also a bonus 7th number that's drawn, called the Additional Number. Getting this number right will unlock extra prize money, as long as you get at least 3 out of the 6 Winning Numbers correct.
There are plenty of chances to place your TOTO bets, with  2 draws held weekly on Mondays and Thursdays at 6.30PM. Make sure to place your bets before submission closes at 6PM on the day of the draw. Results will be posted on their website and also displayed at Singapore Pools outlets. 
---
Chinese New Year Draws
---

Image credit: Singapore Pools
During Chinese New Year, there are usually two exceptionally large prize pools, usually worth several millions of dollars each. The CNY draws for 2022 are as follows:
$5 million Reunion Draw – 9.30PM, 21st January 2022

$16 million Hong Bao Draw – 9.30PM, 11th February 2022
Do note that the dates and times of these are different from the usual draws.
---
How to place your 4D bet
---
In a game of 4D, players bet on a number between 0 to 9999, and in each round, up to 23 numbers will be drawn. Below are the different types of 4D bets:
---
1. Ordinary
---
Ordinary bets are the most common way to play and each bet costs $1 each. To bet, you'll need to:
Pick a number between 0000 to 9999 and shade it on the slip.

Select your draw days from 3 options – Wed, Sat or Sun.

Leave the "iBet" and "SYS Entry" boxes blank

Choose between placing a Big bet (大) or a Small bet (小). The Small Bet has a higher risk and higher reward – read more about this under "How the draw works".
---
2. System Entry
---
The thing about 4D is, unlike TOTO, the sequence of numbers matters – meaning if you've entered 1234 and the draw is 4321 instead, it doesn't count. To cover all grounds, pick System Entry to enter all the possible permutation of the numbers you've picked. Prices will vary depending on the number of permutations.
---
3. iBet
---
System Entry can get pricey, and if you'd like your $1 to stretch across all the possible permutations, you can pick iBet as your bet type instead. It is essentially the same as System Entry except you pay just the standard $1. The downside? If you've guessed the right number, your prize money is less as well.
---
4. 4D Roll
---
The last type of entry you can play is 4D Roll, where you pick 3 numbers instead of 4 and mark R in the place of the remaining number. R represents any number from 0 to 9 and works much like TOTO's System Roll. This will cost you 10 times your bet amount.
---
Where to bet
---
The places to bet for 4D are the same as TOTO.
---
How the draw works
---
The prize structure varies, depending on whether you've bought a Big(大) or Small (小) bet.
In each 4D draw, there will be 23 numbers drawn for Big bets and 3 for Small bets.

Prize structure for playing Big(大) and Small (小)
Image credit: Singapore Pools
With the Big bet, the chances of you winning something is higher as the prize structure includes the lower-tier prize Starter and Consolation categories. However, the prizes for the higher tiers are less. 
Small bet offers more prize money, but there are no starter or consolation prizes to fall back on.
The draws happen every Wednesday, Saturday and Sunday and you can view the results here.
---
Betting with Singapore Pools
---
Having a go at the lottery can be done in the name of fun, but always remember that the chances of striking it big with 4D or TOTO are slim – very slim. To put things into perspective, the chances of hitting the jackpot in TOTO is 1 in 14 million, which is less probable than getting struck by lightning, hit by a meteorite or going down in a plane crash. 
So always remember to gamble responsibly, and know when to stop!
---
Originally published on 15th January 2020. Last updated by Josiah Neo on 10th February 2022.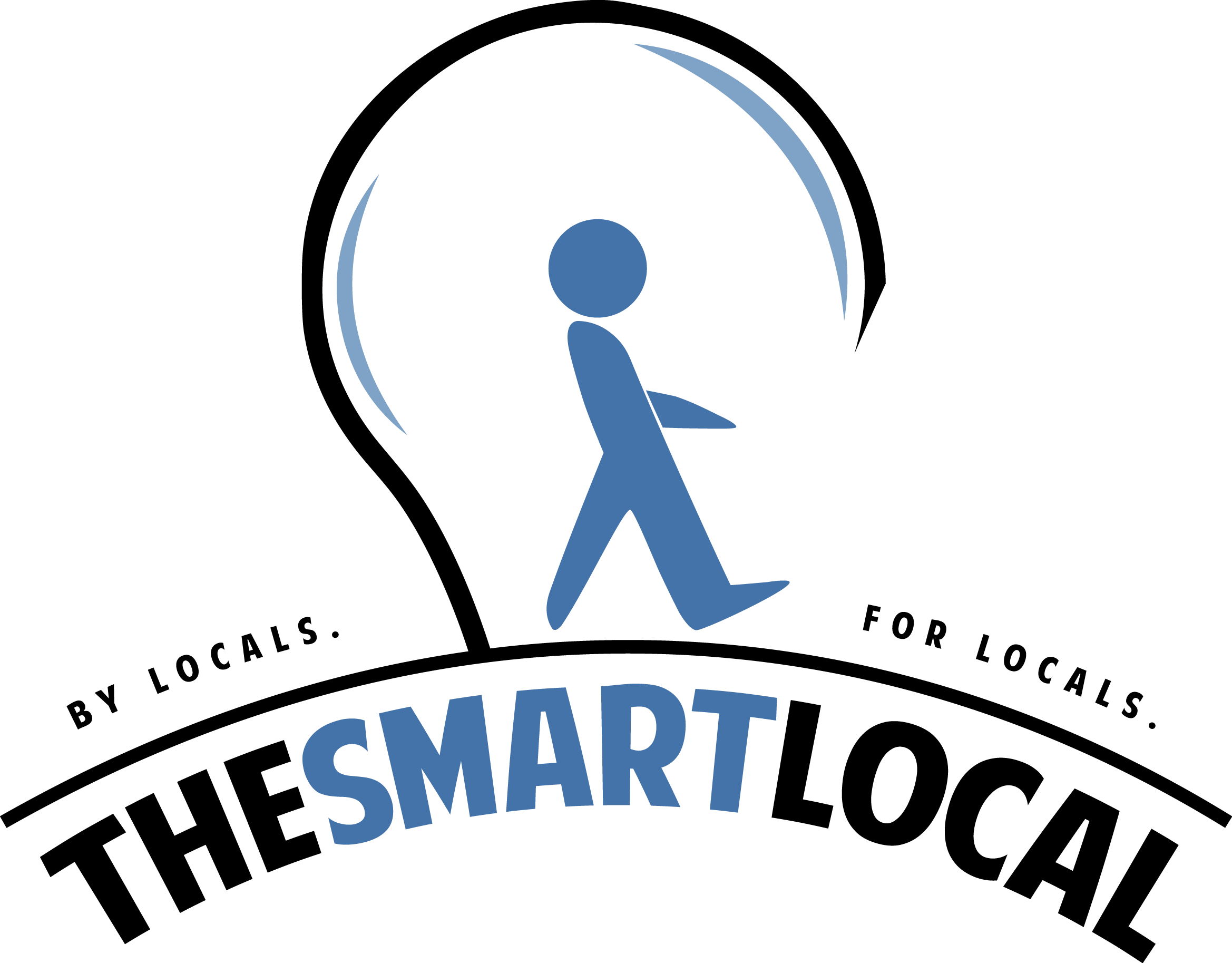 Drop us your email so you won't miss the latest news.