Things to do in Kochi, Shikoku
---
While Japan may be a favourite travel destination for many Singaporeans, few ever travel out of the hotspots such as Tokyo, Osaka, and Fukuoka. Even fewer venture to Shikoku, the only one of Japan's main islands without a Shinkansen connection. 
As someone who's been to 32/47 of Japan's prefectures, I've transited through Shikoku's Kochi prefecture, but have ever spent more than a few hours in the area. 
Revisiting Kochi this time around on an extended trip, I've changed my perception of this prefecture from that of a sleepy town with great katsuo-no-tataki (a special type of sashimi) to a hidden gem bursting with activities, sights, and experiences. These 11 things to do in Kochi will let you experience this island paradise through a new lens.
---
1. Kayak on the clear waters of the Niyodo River
---

The Niyodo River is known as Japan's most beautiful river.
Once you arrive in Kochi, you'll notice tons of advertisements highlighting "Niyodo Blue" which refers to the cobalt blue colour of the Niyodo River.  While we were looking forward to seeing this "blueness" for ourselves, the poor weather on the day of our visit meant that the river was less clear than usual. Despite that, it still lived up to its reputation of stunning views. 
As we took on a 2-hour glass bottom kayak tour from the Niyodogawa Outdoor Center, we were able to see huge koi fish swimming about 4m-5m below us. I didn't even need to worry about bringing a phone or camera with the risk of it getting wet – the tour came with complimentary drone shots and videos. 
After getting a workout from kayaking, we made a stop at Ikegawa Chaen – just a 2-minute drive away. Here, we indulged in matcha desserts in an al-fresco setting by the river. 
Using locally farmed gyokuro tea leaves, the cafe menu offers a variety of hojicha and matcha puddings, parfaits, and tiramisu cakes. My personal favourite was the hojicha tiramisu (¥395, ~$4.90) which was creamy, and had the roasted fragrance of hojicha.
Niyodogawa Outdoor Center
Price: From ¥6,500 (~$64.10) for 2 hours (includes a guided kayak tour)
Address:  6 Nagaya, Niyodogawa, Agawa, Kochi 781-1524, Japan
Opening hours: 9.30am-4pm, Daily
Contact: +81 889-20-9619 |Niyodogawa Outdoor Center website
Ikegawa Chaen
Address:  695-4 Ko Doi, Niyodogawa, Agawa, Kochi 781-1606, Japan
Opening hours: 10am-6pm, Daily
Contact: +81 889-34-3100 | Ikegawa Chaen website
---
---
Avid hikers would agree that Nakatsu Gorge has a hiking trail that offers the best balance of amazing views and accessibility. As you walk down the 2.3km trail, you'll get an eyeful of splendid rock formations, a crystal clear river, and criss-crossing bridges. The trail is relatively flat, allowing people of all ages and fitness levels to enjoy it.
One of the hidden secrets of the trail is the site where there are seven statues dedicated to the Shichifukujin, the Seven Lucky Gods in Shinto belief. Some of these statues are easy to spot, while others are camouflaged into the rocks.

Can you spot the statue? 
There's also a little something to reward you for making it to the end of the trail: Uryu Falls, a 20m tall sacred waterfall that gushes between the rock formations. Locals regard this place as a "power spot", and it's easy to see why – standing on the narrow platform surrounded by rocks makes you feel truly one with nature.  

A red brick bridge leads you to the spiritual Uryu Falls.
Nakatsu Gorge
Address: Nanokawa, Niyodogawa, Agawa, Kochi 781-1741, Japan
Admission: Free
Contact: Nakatsu Gorge website
---
3. Dangle your legs over the edge of a submersible bridge 
---
Having watched the 2021 Mamoru Hosoda film, Belle, just a week before heading to Kochi, I was really excited at seeing the chinkabashi that was featured heavily in it. Chinkabashi are submersible bridges that are narrow, thin, and don't possess any guardrails. They're built this way to prevent them from collapsing during seasonal floods that still happen till today. 
These unique bridges are preserved as part of Kochi's cultural heritage, and there are 48 of them located on the Shimanto River in Kochi.
Other than the bridges being landmarks of Kochi, they make rather cool photo and viewing spots. I recommend sitting on the edge of the bridge, dangling your legs over, and enjoying the scenery of the river. I wanted to drive our rental car across a bridge, but chickened out because of how narrow it is!

Takase Chinkabashi is the third longest bridge and is just 3.4m wide. I respect the driver for just going over it like a boss.
Pro tip: If you visit between late May to early June, you can spot fireflies around the bridge at night.
Takase Chinkabashi
Address: Tadenokawa, Shimanto, Kochi 787-1229, Japan
Admission: Free
---
4. Explore Kashiwa Island on a buggy
---

It's hard to explain, but there's a special sense of engagement with nature when you're not stuck behind a glass window.
Driving might be the most popular way to get around Kochi, but it's not exactly the most "exciting". At Lagoon Racing, you can take a 3-hour guided buggy tour to see the local sights. Ride along the coast and experience stunning views of the Pacific Ocean, the sea breeze in your hair, and the chirping of seagulls. 

This little buggy might look cute, but it has the horsepower to reach speeds of 60km/h.
At the end of the tour, you'll find yourself on Kashiwa Island. Stroll through the streets of this quaint fishing port, and you'll see colorful fishing nets that are used to harvest corals. You'll also notice a ton of snorkelers and scuba divers who come here for the island's clear blue waters. 

There are many floating maguro (tuna) farms just off the fishing port.
While you're at Kashiwa Island, a must-try is the Tsuke Maguro Don (¥700, ~S$6.90) from a local inn called Kaiyuuri. This rice bowl uses maguro (tuna) that is farmed just off the fishing port. We recommend getting the don to-go, and then finding a nice spot along the port to sit down and enjoy the view while you tuck in. 
Lagoon Racing
Price: From ¥6,600 (~S$65.10) for 2 hours (includes a guided tour, equipment rental, and insurance)
Address: 4106-214 Hiromi, Otsuki, Hata, Kochi 788-0302, Japan
Opening hours: 8.30am-5.30pm, Daily
Contact:  +81 80-5189-9795 | Lagoon Racing website
Kaiyuuri
Address: 14 Kashiwajima, Otsuki, Hata, Kochi 788-0343, Japan
Opening hours: 8am-6pm, Daily
Contact:  +81 880-76-0331 | Kaiyuuri website
---
5. Explore a 250-year-old castle
---
Castle fatigue is not unusual amongst travellers in Japan; after visiting enough of them, all of the 300 castles across the nation start to feel similar. Kochi Castle, on the other hand, stands out as it's the only castle in Japan that still has its original keep and its honmaru – the innermost ring of defence. 
The wooden interior of the castle has remained intact since 1749. As you walk through the corridors and admire the intricate wooden carvings, it feels surreal that actual samurai used to walk on these exact wooden planks a few hundred years ago. At the top of the castle keep, enjoy a city view that only the lord of the area could experience just a few centuries before.

This original woodwork carving has sat in the castle for 250 years.
Kochi Castle
Admission: ¥420 (~S$5.20)
Address: 1-2-1 Marunouchi, Kochi , Kochi 780-0850, Japan
Opening hours: 9am-5pm, Daily
Contact:  +81 88-824-5701 | Kochi Castle website
---
6. Shop and eat your way through Kochi Sunday Market
---
Every Sunday, Kochi hosts Japan's biggest open-air market, Kochi Sunday Market, which features over 300 stalls and measures 1.3km long. 

You'll feel the warm spirit of Kochi's hospitality here.
Unlike the permanent vendors found on shopping streets, this 300-year-old market still carries the spirit of a traditional farmer's market. Here, you can see local farmers proudly selling their green vegetables and pristine fruits, and local craftsmen showcasing everything from kitchen knives to coral earrings. 
For travellers, the highlight of every market is the street food, and a must-try here is the imo-ten (¥250, ~S$2.50), a sweet potato tempura. They come in little ball-shaped portions and are made fresh with each order. The crispiness of the outside batter, combined with the fluffy pillow-like texture of the sweet potato, makes for the ultimate snack.
Nearer to the Kochi Castle side of the market, you will also find a stall selling takoyaki (¥400, ~S$3.95) in the adorable shape of baby octopuses. It's almost too cute to eat! This method of making takoyaki does not require the constant turning and rotating of modern takoyaki, but still produces a nice fluffy batter on the outside with a gooey interior. Just don't burn your tongue while scoffing it down.

This is one of the last few places in Japan where you can still find takoyaki made in this fashion.
Kochi Sunday Market
Admission: Free
Address: 9 Otesuji, Kochi, Kochi 780-0842, Japan
Opening hours: Sun 6am-3pm (Closed from Mondays to Saturdays)
Contact: Kochi Sunday Market website
---
7. Admire painted ceiling tiles at Iwamoto-ji Temple
---

The temple fuses traditional architecture with modern art.
Iwamoto-ji Temple is one of the most unique temples along the iconic Shikoku 88 Temple Pilgrimage. It's most famously known for the 575 tiles on the ceiling of the main hall that were hand painted by local artists. These depict subjects ranging from Buddha to Marilyn Monroe.
Those seeking a unique experience can take in a miso-making class that uses a 180-year-old traditional technique. You'll get to make your own traditional miso with a mix of koji mold, salt, and soybeans, and ferment it without the use of additives or heating. The miso will then sit for at least six months to continue its active fermentation process before it's fit for consumption.

Crushing soybeans is actually more tiring than it looks.
If you have a sweet tooth, a wagashi-making class at the temple might be up your alley instead. You'll get to use a bamboo grater to make a mochi-like dough from white beans, sugar, and sticky rice. 

I learnt to appreciate how much effort was placed into make each piece of wagashi.
During our session, we had to use chopsticks to delicately attach the grated bits onto a lump of smooth red bean paste called koshian. Use too much force, and you'll wreck the dough bits; use too little, and it will fall apart. 
Iwamoto-Ji Temple
Admission: Free
Address: 3-13 Shigekushimachi, Shimanto, Takaoka, Kochi 786-0004, Japan
Contact:  Iwamoto-Ji website
Iwamoto-Ji Miso Making Experience
Price: ¥4,900 (~S$48.30)
Address: 3-13 Shigekushimachi, Shimanto, Takaoka, Kochi 786-0004, Japan
Opening hours: 1pm-4.30pm, Daily
Contact:  +81-880-22-0376 | Iwamoto-Ji Miso Making Experience website
Iwamoto-Ji Japanese Sweets Experience
Price: ¥5,200 (~S$51.30)
Address: 3-13 Shigekushimachi, Shimanto, Takaoka, Kochi 786-0004, Japan
Opening hours: 9am-6pm, Daily
Contact:  +81 880-22-0376 | Iwamoto-Ji Japanese Sweets Experience website
---
8. Hop aboard a Meiji-era wooden sailboat
---

These traditional wooden sailboats have been used in Kochi since the mid-1800s. They're powered by a sail and steered using a wooden rudder.
Locally, the Niyodo River is known for the clarity of its water, while the Shimanto River is known for the natural beauty that surrounds it. You can take in the sights of the river and its surroundings on a 45-minute cruise aboard a traditional senba sailboat. 
With the sails unfurled and a kasa (traditional Japanese hat) on your head, you'll get to put yourself in the shoes of sailors who used to ferry passengers and supplies down the river a hundred years ago. You can take turns to steer the boat using the rudder, but be warned that it doubles up as an oar and requires more dexterity than simply turning it left and right. 

I was lucky I wasn't kicked off the boat for dislodging the rudder so many times while trying to steer it.
Pro tip: Catch the best views from the stern of the senba, with your legs dangling just above the water for some thrills.
Senba Roman, Matsuhiroya
Price: ¥2,500 (~S$24.65)
Address: 16 Nyuta, Shimanto, Kochi 787-0020, Japan
Opening hours: 9.15am-5pm, Daily
Contact: +81 880-34-8911 | Senba Roman, Matsuhiroya website
---
9. Grill slabs of fish at Kuroshio Ichibankan
---
Ask any Kochi native what their regional specialty is and you will definitely hear the same answer: katsuo-no-tataki. This simple dish elevates simple katsuo (bonito) sashimi by giving it a charred exterior. 

Not quite sure which was hotter: the flame, or the look of disapproval by the fisherman.
At Kuroshio Ichibankan, a local restaurant, you can participate in a workshop to taste and prepare fresh katsuo-no-tataki yourself. While a local fisherman will help to slice and portion the fish, you'll get to grill it using a massive pitchfork over a huge open straw-fuelled flame. Be warned, it is hot – very hot. 

The katsuo-no-tataki has a firm bite and maintains its natural sweetness when seasoned with just salt.
After grilling the katsuo, you will get to slice, season, and arrange the slices to produce a very professional-looking platter of katsuo-no-tataki.
Kuroshio Ichibankan
Price: ¥2,000 (~S$19.75)
Address: 374-9 Saga, Kuroshio, Hata, Kochi 789-1720, Japan
Opening hours: Mon, Thu-Fri 11am-3pm | Sun 11am-4pm (Closed on Tuesdays, Wednesdays & Saturdays)
Contact:  +81 880-55-3680 | Kuroshio Ichibankan website
---
10. Go for a round of drinks and street food at Hirome Market
---
Since the Edo-era of the mid-1800s, the people of Kochi have earned a reputation for being hard drinkers, so much so that the area was nicknamed "sake country". If you're looking to get in on this buzzing culture, head to Hirome Market. It's a local haunt for getting a few rounds of drinks from dawn to dusk, with its warm communal atmosphere. 

Image credit: @jackiearcy
Also known as Kochi's kitchen, the market has over 65 different stalls with the signature item being katsuo-no-tataki. It's a great place to sit down with friends and order a feast comprising goodies like gyoza, chicken wings, karaage, baked lobster and oysters topped with cheese. It's best to divide and conquer because the popular katsuo-no-tataki and gyoza stalls command snaking queues. 
Hirome Market
Admission: Free
Address: 2-3-1, Obiyamachi, Kochi, Kochi 780-0841, Japan
Opening hours: Mon-Sat 10am-11pm | Sun 9am-11pm
Contact: Free | Hirome Market website
---
11. Have a green tea-infused lunch at Cha Cafe Asunaro
---
Cafes that serve matcha desserts are a dime a dozen, but what about a cafe that serves main courses infused with green tea? At Cha Cafe Asunaro, each of their main courses infuses the local Sawatari Tea. 

Sawatari Tea Udon Set.
Their most popular dish that sells out daily is the Sawatari Tea Udon Set (¥1,080, ~S$10.65). Take just one bite and you can tell why. The flavourful udon noodles are made with flour and fragrant Sawatari Tea powder, and the soup broth is seasoned using green tea salt.

Deluxe Kakigori.
You'll also want to try their kakigori, a Japanese shaved ice dessert. Cha Cafe Asunaro uses a mixture of ice and green tea in their Deluxe Kakigori (¥1,180, ~S$11.65). Unlike normal kakigori that can be a bit bland, the use of green tea here ensures that every bite is packed with flavour. It also comes with traditional Japanese sweets such as yokan, dango, and azuki on the side.
Cha Cafe Asunaro
Address: 224-6 Washinosu, Niyodogawa, Agawa, Kochi 781-1757, Japan
Opening hours: Fri-Wed 10am-3.30pm (Closed on Thursdays)
Contact:  +81 889-36-0188 | Cha Cafe Asunaro website
---
Kochi, Shikoku activities and sightseeing
---

Being off the radar, Kochi prefecture has an air of quiet serenity that makes it a great escape from the hubbub of city life.
Despite being known as a sleepy region of Japan, Kochi actually has more than quiet towns and the wilderness to explore. On one of the tours, our guide said something that really resonated with me: Kochi is one of the few prefectures where you can experience the sea, mountains, forest, and river all within a single place.
While this area may not have a Shinkansen connection, it is only a 1.5-hour domestic flight from Tokyo. 

Every room in Seiran no Sato comes with an outdoor terrace so you can enjoy the view
There are plenty of comfy accommodation options too. One of my favourite places to stay on the trip was Seiran no Sato, a newly-opened lodge that overlooks the headwaters of Shimanto River. Prices for a double room begin from ¥5,500/night (~S$54.25), and you can browse the Seiran no Sato website to check out its facilities and reservation details.
Adventurers would be glad to know that this list isn't exhaustive. There are more activities such as island hopping at Kashiwa Island, and exploring the 175 million-year-old Ryugado cave. You can also soak up the local culture by witnessing the traditional Yosakoi dance parade that takes place each August.  
As a prefecture, Kochi might not seem like it has the fanciest sights on paper, but every location has a little something that makes it a special place when you visit. 
If you're bookmarking this for your future travels, check out the Japan Virtual Trip: Engage the Senses in Kochi Facebook Live event. Happening on 28th November 2021 at 10am, the event will walk you through some of these must-do activities in Kochi City and Niyodo River. There'll also be a lucky draw taking place, with a mystery prize up for grabs. 
*Note: The Japan Virtual Trip: Engage the Senses in Kochi has since ended. 
---
This post was brought to you by the Kochi Prefectural Government.
Article originally published on 3rd Nov 2021. Last updated on 12th Oct 2022.
Photography by Jeremy Jee and Zaid Izuddin.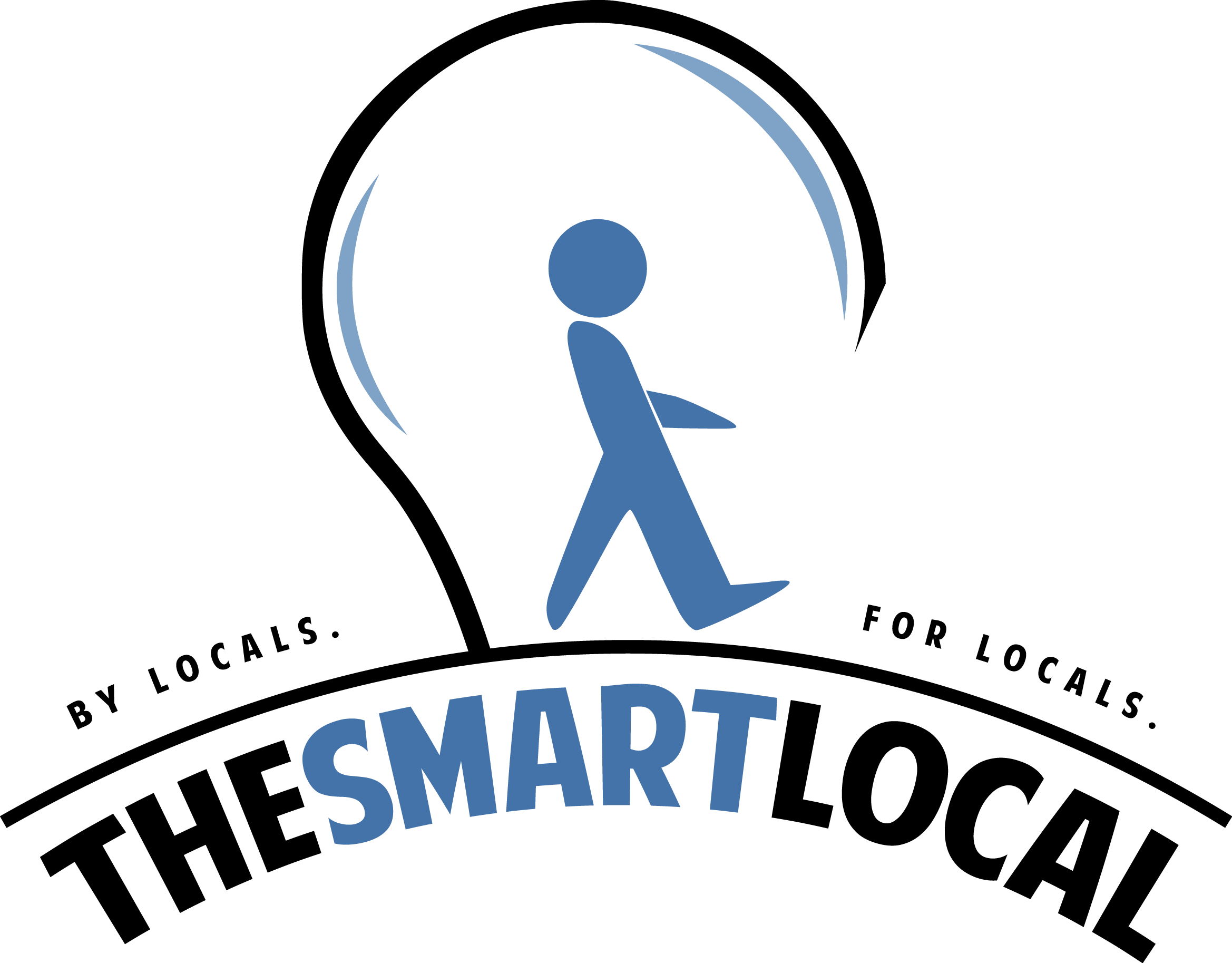 Drop us your email so you won't miss the latest news.