Things to do in Shikoku, Japan
---
For many of us, holidays are all about R&R. And now that Japan is open for travel, it's time to plan a trip up for a change of scenery. Bookmark Shikoku if you're in need of relaxing activities like onsen baths and soaking up gorgeous natural sights. Here are 8 zen things to do in the lesser-known island.
---
1. Soak in open air onsen
---

The hot spring bath helps to relieve stress, give you glowing skin and heal wounds.
Image credit: Iya Onsen
If there's anything more relaxing than a hot bath, it's an open air onsen that comes with beautiful scenery to admire while you're indulging in some self-care. That's exactly what you'll find at Iya Onsen, nestled within the scenic Iya Valley. You'll have to take a cable car down to get there, and the 5-minute ride will be nothing short of panoramic views. 
The hot spring water comes directly from the natural spring, and contains a balance of minerals like sulphur, potassium and calcium. 

Indoor panorama onsen.
Image credit: Iya Onsen
Visitors can stay overnight at Hotel Iyaonsen to catch the sunrise and enjoy the night sky while soaking in the onsen. All rooms are well-equipped with luxuries like massage chairs for maximum relaxation. There are rooms that come with views of Iya Valley and the mountains, and some of them have their very own private baths. 

Lounge by the Iya River after your bath.
Image credit: Iyaonsen
Hotel Iyaonsen
Address: 367-28 Matsuo Matumoto Ikeda-cho Miyoshi-shii, Tokushima Prefecture
Contact: +81 88-375-2311 | Hotel Iyaonsen website
---
2. Canoe on a crystal clear river
---

Sada Chinkabashi Bridge at Shimanto River.
Image credit: @cbicamera
Natural crystal clear water is a rare sight to behold, especially for us city folk. That said, you'll want to pay a visit to Shimanto River for its dream-like riverbank that's surrounded by hills. 

Image credit: Shimanto Kankou
A slew of water sports like rafting, snorkeling and swimming is available all-year-round, but for those who just want to take in the natural sights, a relaxing canoe tour down the river will do the trick. It's beginner-friendly and suitable for all ages, and some tours even operate during winter. 
Price: From ¥5,200 (~S$50.20) with guided tours available
Book a tour with Kawarakko or Canoe House.
---
3. Visit an olive park on top of a hill
---
If you're paying a visit to Shikoku, a few days' stay at Shodoshima island is a must. Home to a number of sightseeing spots that include the seaside, mountains and olive plantations, this charming destination is perfect for winding down surrounded nature. 

Replicate the scene from Kikki's Delivery Service on top of Olive Hill – they even provide you with the brooms!
Image credit: @mi_4son
While you're here, head up to Olive Park, an olive plantation and IG-worthy spot that's located on top of a hill. You'll be able to catch gorgeous views of the Seto Inland Sea, and snap quirky pics with the park's landmark Greek windmill. Be sure to try the park's signature olive soft serve ice cream, and get your hands on souvenirs made from olives like cosmetics and candy. 

Image credit: Shikoku Guide
Olive Park
Admission: Free
Address: 1941-1 Nishimura-kou, Shodoshima-cho, Shozu-gun, 761-4434 Kagawa, Japan
Opening hours: 8.30am-5pm, Daily
Contact: +81 879-82-2200
---
4. Walk along a hidden ocean path
---

Image credit: Shikoku Guide
A visit to the seaside is undoubtedly calming, hence our love for beach holidays. Those who love sand, sun and sea will appreciate Angel Road's natural formation. It's a sandbar that only appears during low tide, revealing a pathway that leads you to a lone island. 
Image credit: Matcha-jp
This area is also home to a lookout point called Lover's Sanctuary, where you can catch stunning views of the sandbar and surrounding waters. Love birds heading there can ring the bell to pledge their love to each other – the romantic backdrop is also a perfect spot for a proposal.  
View Angel Road's ebb tide schedule when you're planning a visit here. 
Angel Road
Admission: Free
Address: Ginpaura, Tonosho-cho, Shozu-gun, Kagawa 761-4101, Japan
---
5. Take in breathtaking views from Kankakei Ropeway
---

Image credit: Kankakei
Whether you're a nature lover or not, a ride on the Kankakei Ropeway will reward you with spectacular views of the Kankakei Gorge, one of the most beautiful valleys in Japan that's nestled at the center of Shodoshima island. It's also the only ropeway in Japan where you'll get to see the sky, valley and sea all at one go. 
Maple cider – the perfect drink to enjoy amidst nature during summer and spring.
Image credit: Kankakei
At the Kankakei summit, there'll be a slew of things to do such as drinking maple cider, making leaf bookmarks to bring home, and souvenir shopping. 

To see beautiful hues of red, orange and yellow of foliage across the gorge, visit the ropeway during autumn, which spans from late October till late November each year.
Image credit: Kankakei
You can easily dedicate a whole day to enjoy the views from one of the many hiking and walking trails here. Beginners can follow the zen paved path of the Kankakei Omote 12 Scene Trail  to seek out 12 gorgeous viewpoints along the way. This includes spiritual stops like Azukijima Shrine and Kiyotakisan Temple – the 14th of the 88 temples of Shodoshima.
Kankakei Ropeway
Price: One-way ¥980 (~S$9.45) | Round Trip ¥1,760 (~S$17)
Address: 372-1, Otsu, Kankake-dori, Shodoshima-cho Shozugun, Kagawa 761-4433 Japan
Opening hours: 8.30am-5pm, Daily
Contact: Kankakei Ropeway guide

---
6. Explore a traditional garden & eat congee
---

Ritsurin Garden was awarded three stars by Michelin Green Guide Japan
Image credit: Kagawa Prefecture Tourism Association
Nothing personifies "zen" more than a 17th-century Japanese garden. Perfect for those looking to clear their mind, Ritsurin Garden is home to ponds, hills, streams, pavilions and ancient buildings that visitors can spend an entire day exploring. 

Image credit: Visit Kagawa
Apart from strolling around, you can take a 30-minute Japanese boat ride (¥520/adult, ~S$5; ¥310/child, ~S$3) that brings you around the Nanko Pond. A guide decked in traditional wear will talk about the history of the garden during the ride. You can also rent a kimono to fully immerse in the culture and snap photos for the 'Gram. 
Image credit: taktak99
To complete the garden experience, be sure to hit up Hanazono-tei Tea House for a traditional breakfast. Tucked away at the end of the South Garden, this nature-surrounded place serves a special morning congee for early birds who reach there between 7am-10am. 

Breakfast sets include grilled fish, assorted vegetables, pickles and congee – contents vary according to season.
Image credit: Art Takamatsu
Connected to the restaurant is a remote tea room, Hanka-tei, which faces the North Pond of the garden, with the glorious Mount Shiun in the background. Its huge open window makes it one of the best spots to view the garden scenery, as it's the only place where no buildings can be seen – only diners at Hanazono-tei Tea House will get to enjoy it. 
If you're there during winter or spring, you may even chance upon their tea ceremonies that's free to join. Reservations are a must – simply give them a call to arrange.
Getting there: Take a 3-minute walk from JR Ritsurin Koen Kitaguchi Station. 
Ritsurin Garden
Admission: ¥410/adult (~S$3.95) | ¥170/child (~S$1.65)
Address: 1-20-16 Ritsurincho, Takamatsu, Kagawa 760-0073, Japan
Opening hours: Hours based on sunrise to sunset
Contact: +81 87-833-7411 | Ritsurin Garden website
Hanazono-tei Tea House
Address: 1-20-3 Ritsurincho, Takamatsu, Kagawa 760-0073, Japan
Opening hours: 7am-10am, Daily
Contact: +81 87-831-5255 | Hanazono-tei website
---
7. Go on a scenic bike ride from Old House Hanpei Cafe
---
Hanpei Cafe is housed within a 120-year-old folk house.
Image adapted from: Npo-life & Npo-life
Home to the pristine Shimanto River and rolling hills, Shimanto Town's countryside vibes and natural scenery is calming to say the least. One way to explore the local sights is by renting a bike (¥400/2 hours, ~S$3.85) from Old House Hanpei Cafe. 
Seasonal Japanese sweets, Konmai Parfait, Handmade Zenzai.
Image credit: Npo-life
After a scenic bike ride, wind down with a meal at Old House Hanpei Cafe with some authentic local fare. They serve dishes made from locally-sourced ingredients such as their popular Hanpei Tonmai Curry (¥800, ~S$7.70), as well as seasonal desserts such as Handmade Zenzai (¥700, ~S$6.75) which is a type of mochi made locally.
Old House Hanpei Cafe
Address: 2-3 Shigekushimachi, Shimanto-cho, Takaoka-gun, Kochi 786-0004, Japan
Opening hours: Fri-Wed 9am-5pm (Closed on Thursdays)
Contact: +81 50-8807-5075 | Cafe Hanpei website
---
8. Go on a miso factory tour
---
Most Singaporeans are familiar with miso – the star ingredient of miso soup that's sure to be served with any Japanese set meal. Foodies can head to the source of miso and take in a behind-the-scenes miso-making tour at the Inoue Kouji Store in Shimanto town. 
Image credit: Inoue Kouji
Up till today, the miso paste here is made using traditional ways without electricity and gas. Instead, they use firewood and wooden barrels to do the deed. 

Bring the good old Japanese food culture back home with their miso-making kit.
Image credit: Inoue Kouji
Apart from understanding how they produce miso, you can learn the craft at their miso making workshops (from ¥4,000, ~S$38.60). There's a minimum of three pax required for each workshop, and you can reserve a slot by calling them. They also sell a variety of miso made from rice and wheat as well as miso-making kits (¥10,800, ~S$104.25), that you can bring home. 
Inoue Kouji Store
Address: 21 Rokutanji, Shimanto-cho, Takaoka-gun District, Kochi 786-0035, Japan
Opening hours: 9am-6pm, Daily
Contact: +81 880-22-8210 | Inoue Kouji Store website
---
Take the road less travelled to Shikoku
---
For some truly zen vibes and self-care, take a trip to Shikoku, where tons of natural sights and relaxing activities await you. 
Iwamotoji Temple is famous for its ornamental ceiling.
Image adapted from: @akatsuki_202006 & @shopsons.1007
Those who love immersing themselves in local culture will also revel in the many peaceful spiritual sites such as the Iwamotoji Temple that's more than 200 years old. Shikoku is known for its 1,200km 88-temple Buddhist pilgrimage route, so you can bet that you'll be able to clear your mind amid historic structures and quiet paths. 
Activities like traditional Japanese paper-making known as Tosa washi, and cutlery making are also available within Kochi prefecture for visitors who appreciate artisanal craftsmanship.
Auberge Toyasama at Kochi City is perfect for nature lovers.
Image adapted from: @4no_no & @auberge_toyasama 
While you're here, soak in the full experience at the local hotels. There are options like Auberge Tosayama that's surrounded by nature, set against the backdrop of Mount Kuishi with the Kagami River flowing through the hotel. 
Travel may still be on the backburner for now, but it never hurts to plan ahead to take on 2021 with lots of positivity. Good news is, you can now take a free virtual tour around Shikoku on 21st February 2021, 2pm-3.30pm by tuning in to the Shikoku Wellness Virtual Tour. 
This tour will take you through the unique things to do on Shikoku, such as the Japanese Tosa Washi making and Yamaroku Soy Sauce Brewery. For an experience that combines both nature and wellness for the mind and body, check out the virtual tour and mark down Shikoku for your next trip.

*Note: The Shikoku Wellness Virtual Tour has since ended.
---
This post was brought to you by Kagawa Prefecture Tourism Association, Iya Valley and Other Wonders (Tokushima), Kochi Visitors & Convention Association.
Article originally published on 30th Jan 2021. Last updated on 15th Oct 2022.
Cover image adapted from: Kankakei, Iya Onsen, Shimanto Kankou & Matcha-jp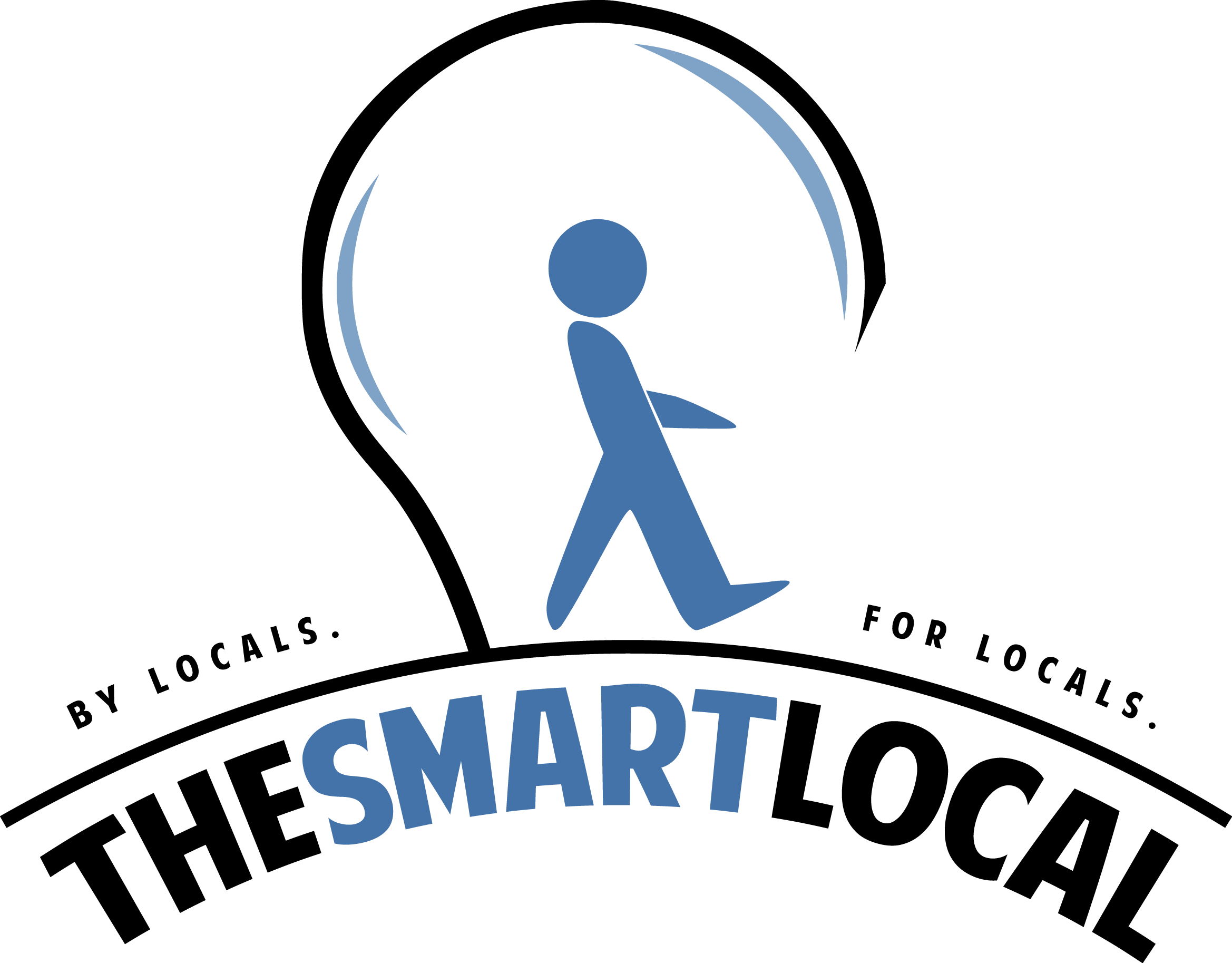 Drop us your email so you won't miss the latest news.