Kinosaki onsen town in Kansai, Japan
You can't really say you've gained true Japan travel XP if you haven't stripped down to your birthday suit to soak in an onsen. It's a completely different experience from wading around in a swimming pool; Other than being in the nude, you'll be immersed in an open-air pool, likely surrounded by nature – truly liberating. And instead of containing chlorine that's harsh on the skin, the warm waters are usually rich in minerals, straight from a geothermal source.
Hot springs in Japan are a dime a dozen, even in densely-packed cities. But we'll let you in on a little secret that is Kinosaki, a serene onsen town in the Kansai region just 2.5 hours from Osaka and Kyoto via train. It's got a whopping 7 public baths and plenty more ryokans, all built for max pampering.
About Kinosaki onsen town
The first thing that came to mind when I stepped into the quaint town of Kinosaki was the phrase "preserved in time". Its streets are lined with traditional shophouses and ryokans, with the willow-flanked Otani River running down the middle.
While other places in Japan have similar settings, this slice of paradise is a far cry from those tourist-laden streets. As beautiful as they are in their own right, you'd never experience such calmness at Kyoto's crowded Gion or Ninenzaka districts. In fact, most people we encountered at Kinosaki were local tourists – which just goes to show how hidden it is.
And if you think it's idyllic during daytime, wait till night falls and the street lamps get lit up.
Image credit: photo.konisaki2.net
It was Summer when we visited, so the trees were a lush green, but you can expect the scene to transform with each season – delicate cherry blossoms in Spring, vibrant orange in Autumn, and pillowy snow piled on bald branches during Winter.
Whatever the case, this charming gem of a place is picturesque all-year-round, and unsurprisingly popular among lovey-dovey couples having romantic getaways or celebrating their honeymoons.
Ichino-Yu, one of the 7 public hot springs in the area
Expect to see people casually strolling about the streets in yukatas and geta sandals during the evening, after a dip at one or more of the 7 public baths. These come with entrance fees ranging from JPY600-JPY800 (~S$7.44-S$9.92), but staying at any of the ryokans here will grant you free access.
Fun fact: each ryokan has its own unique yukata design. I'm wearing fine couture from the house of Nishimuraya Hotel Shogetsutei

Old pachinko machines which only cost us JPY100 (~S$1.24) per go.
Just because the town is tranquil doesn't mean it's devoid of excitement. Dotted along the stretch are a few old-school arcades, and we don't mean the kind with Pacman and Space Invaders; These are the arcades of a bygone time, with cork gun shooting games and antique pachinko (pinball) machines dating back to the 50s or so.
Pachinko balls
According to locals, these sort of arcades are extremely rare in Japan today. In fact, one even remarked that he's only ever seen such games in Kinosaki thus far.
Trying my hand at shooting targets with a cork rifle

There's also the modern Takaraya Amusement Space, with claw machines, games like Taiko Drum Master, and purikura. Everything is reasonably priced, from JPY100 (~S$1.24) onwards – definitely cheaper than in Singapore – so go on and play to your heart's content, and win yourself some prizes while at it. The Rilakkuma plushie I managed to snag was officially licensed by Sanrio!
Don't forget to leave some time for dessert! Kakigori and soft serve are aplenty here, and we chanced upon a stall with over 25 flavours of ice cream like White Peach Yogurt, Honey, and Tiramisu.
There are also a couple of cafes, restaurants, pubs, and souvenir stores along the way.
Where to stay in Kinosaki: Nishimuraya Hotel Shogetsutei
Kinosaki has loads of ryokans to pick from. We stayed at Nishimuraya Hotel Shogetsutei, which combines the authentic traditional experience with modern comforts.
Rooms and in-room dining at Nishimuraya Hotel Shogetsutei
Upon checking in, I was ushered to my spacious Japanese-Style Superior Room and served a set of green tea, zesty grapefruit juice, yokan (red bean jelly), and biscuits. In true Japanese fashion, the room with a forest view was decked out in simple wooden furnishing, sliding doors, and tatami mat flooring – where I enjoyed my teatime treat.
Every room comes with a set of yukatas of different sizes, and if you need a hand with tying the obi (belt), just ring up your friendly room attendant. You can also borrow the hotel's geta sandals to walk around the town in.
Getting dinner served to me by my room attendant

While it's not difficult to find dinner options outside, you won't regret going all out and selecting an in-house meal plan for the full experience. You'll be served a fine kaiseki (full course meal) with the freshest of ingredients – right in the comfort of your room.
Snow crab
The kaiseki is seasonal, which means the menu changes depending on which ingredients are available. But generally, you'll be given a glorious spread of seafood which includes various types of sashimi and crab – the sweet snow crab was a winner in our books.
Beef nigiri sushi
Fret not if you're allergic to seafood, because you can also opt for the Tajima Beef kaiseki like I did, which is available all year round. Tajima beef is the stock cattle for Kobe beef, so you can be assured of the best marbling and tenderness in each sumptuous slice.
It was course after course of a beef lover's dream, with seared beef nigiri, a beef hot pot, and beef stew as part of the feast. Not forgetting the quintessential beef sashimi, of course.
Beef sashimi
It was my virgin experience with beef sashimi, and as someone who doesn't enjoy her steak served too pink, I was a tad hesitant. But all reservations were cast aside the moment my teeth sank into the first piece. There was no hint of bloodiness, and the meat was soft and easy to chew. In fact, it's easy to forget you're even eating raw beef if you don't think too much.
Grilled beef steak
For those who haven't tried tatami dining before, don't worry, because eating cross-legged on the floor for a meal really isn't as uncomfortable as it might sound. The chairs came with cushioned bottoms, as well as sturdy curved backrests for good support.
You'd better get used to the floor, because that's where you'll be sleeping as well. After your belly is happy and all the plates cleared away, the staff will move the dining table aside and replace it with a futon bed. It's not the spring mattress you'd normally expect at regular hotels, but it's comfortable nonetheless.
But if you do insist on sleeping on a conventional bed like what you're familiar with, or are travelling with elderly who find it difficult to get up and down from the floor, the ryokan also offers Western-Style rooms with modern dining areas and sofas.
This Western-style room comes with its own massage chair
There are even Superior Rooms and Suites with their own private open-air baths.
Check out the full room offerings at Nishimuraya Hotel Shogetsutei here.
Public baths at Nishimuraya Honkan Shogetsutei
The main highlight of any ryokan is, of course, its onsens.
First things first for those who are unfamiliar with how this works: public onsens are usually separated by gender, and you have to disrobe completely once in the locker room. That means no swimsuits, not even a tiny hand towel for modesty. Just stark, in-your-face nudeness.
Indoor bath area
The good news is that no one will be staring because your fellow bathers are going to be equally butt-naked. And to put it simply: whatever dangly bits they have, you have too. Besides, Japanese folk are extremely polite and will keep to themselves, so drop that towel, drop your insecurities, and just focus on unwinding.
Before you dip your toes into the water, though, make sure you rinse off at the shower stations with soap provided. Remember that this is a shared pool – full of minerals that'll help soothe skin problems, aching muscles and swollen joints – and you don't want to be polluting it with nasty sweat and grime.
Outdoor pool
Once you get used to the temperature of the toasty indoor pool, head on outdoors to bask in a second pool surrounded by rocks and foliage. There's also a jacuzzi if you'd like a gentle waterjet back massage, and a celestial-looking sauna with a small fountain in the middle.
Sauna
Because the water at an onsen usually reaches an average of 40 degrees or so, it's important to stay hydrated. Cool down with complimentary orange juice or roasted tea at the mini lounge right outside the baths.
Mini lounge area
Bonus: public baths at Nishimuraya Honkan
Guests at Nishimuraya Hotel Shogetsutei are also allowed access to the public onsens at its sister ryokan, Nishimuraya Honkan, a short 10-minute walk down the road. They've got two public baths styled differently from each other, with one slightly Chinese-inspired, and the other following a more traditional Japanese design.
As usual, these are segregated by gender, but be sure to check the signages carefully before entering, as the assigned gender for each bath here rotates daily! This is so that patrons get to enjoy the best of both worlds.
Find out more about Nishimuraya Honkan here.
Private onsens at Nishimuraya Hotel Shogetsutei
Japanese-style Gingetsu private spa
Too shy to bare it all in front of strangers, or prefer a more intimate setting with just you and your lover? Book one of the 3 luxurious private onsens instead – with your pick of the Japanese-style Gingetsu, Balinese-style FU-RO, or Chinese-style Rinsen.
For 70 blissful minutes, you'll get to lounge around in a private spa with a complimentary bottle of prosecco in hand. Even the most high-strung person will feel their tension dissipate with such indulgence.
Indoor sitting room within Gingetsu
Chinese-style Rinsen
Each private onsen also comes with an adjoining rock sauna – which is a heated room similar to a regular sauna, but with a rock "bed" of sorts. So instead of sitting upright while your body absorbs the warmth, you'll be able to lie flat out and completely relax.
There are detailed instructions in English on using the rock sauna – including safety precautions – so you need not feel clueless even if this is something new to you.
Other facilities at Nishimuraya Hotel Shogetsutei
When you're finally satisfied with your dose of hot springs and start craving cooler waters, splash around in the ryokan's swimming pool. It's surrounded by a forest so there's some cool shade even on sunny days.
You can also enjoy a facial or get your knots ironed out with an oil massage at their spa, Relaxation Salon Fuka.
Stay at a ryokan in Kinosaki onsen town
After checking off my first-ever ryokan escapade, I'm wholly convinced that this is something everyone – especially couples – should put on their travel bucket lists. Regular resorts with infinity pools can be found all over the world, but only in the Land of the Rising Sun can you gain an experience like this.
So veer away from the familiar crowded cities for a change, and give rustic Kinosaki and its hot springs a shot; you'll leave a lot happier and more relaxed than when you first came.

Nishimuraya Hotel Shogetsutei
Book a stay at Kinosaki Onsen Nishimuraya Hotel Shogetsutei.
Address: 1016-2 Yushima Shirosaki Town Toyooka, Hyōgo Prefecture 669-6101, Japan
Telephone: +81 79632 3535
Website
A portion of this content may contain referral links to products. Our opinions remain our own.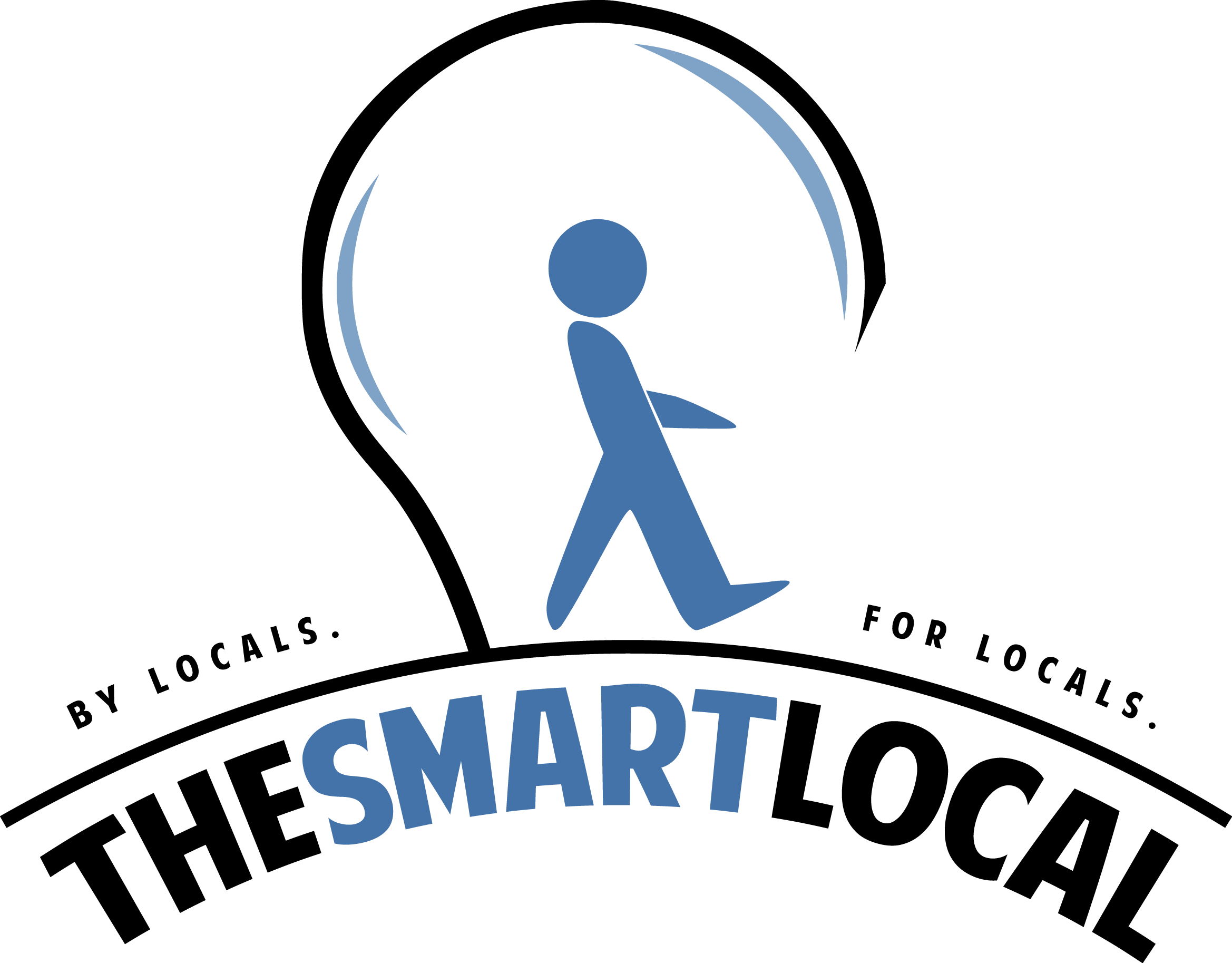 Drop us your email so you won't miss the latest news.