Multi-city itinerary for Osaka, Kyoto, and Tokyo with the JR Pass
Foodie-paradise Osaka, rustic Kyoto, and quirky Tokyo – ask any Japan-lovin' Singaporean and they'll tell you that these are the 3 must-visits. In reality, these cities aren't all that close together, with Tokyo in a different prefecture altogether, but you don't need to spend on domestic flights to conquer all 3 places at one go – 'cause a Japan Rail Pass (JR Pass) will help bridge that gap via express train.
About the JR Pass
Using the pass can be slightly daunting for first-timers, but it's really not that complicated.
Japan's train system is extremely advanced. Trains come at very specific timings down to the minutes, and can take you from city to city at a fraction of the cost of domestic flights or private drivers. For example, driving from Tokyo to Osaka will take you over 6 hours, but that time is cut in half by rail.
Image credit: To Europe and Beyond
You can purchase the JR pass at airports and train ticket offices in Japan, but it's best to pre-book it online through authorised agents like Klook for best prices. You'll also be saving time since you won't have to queue with masses of fellow tourists to buy it in person.
Here's a list of activities you can fit into your multi-city itinerary for Osaka, Kyoto, and Tokyo with a JR Pass:
– Osaka –
1. Munch on different flavours of octopus balls at Osaka's Takoyaki Park
If you haven't already gotten enough of octopus balls at street stalls, you'll find paradise in Takoyaki Park. It's basically a food court-style eatery featuring 6 of Osaka's top – you guessed it – takoyaki stalls.
Each stall has their own seats in a more traditional setting, but there are also bar tables in the middle with retro diner vibes
Apart from the standard variety, you can also find a good amount of interesting flavours like Yuzu Shichimi (JPY450) and Mochi Cheese (JPY600) here – all reasonably priced and with decent amounts of filling.
Ordering is easy – just put your cash into the machine, pick your item, collect your chit, and wait for the chefs to do their magic
Takoyaki Park is at Universal Citywalk, near Universal Studios Japan, so it's an ideal spot for a quick dinner at the end of the day.
Address: 6 Chome-2-61 Shimaya, Konohana Ward, Osaka, Osaka Prefecture 554-0024, Japan
Opening hours: Daily, 11AM-10PM
Telephone: +81 6-6464-3080
Nearest JR station: Universal City
2. Soak at Spa World's 15 gorgeous themed onsens
Hammam Stone Bath styled like the inner courtyard of a Mosque
Image credit: SPA WORLD
Forget swimming pools. Japan's all about the onsens, and at Spa World, you get to soak in spring waters with a whopping 15 gorgeous themed pools.
The futuristic Dr. SPA room with oxygen, hydrogen, and carbon dioxide pools
Image credit: Expedia
Be transported to Atlantis, Italy's Blue Grotto, or even a Persian palace – each room is beautifully decorated down to the finest details. They also have Japanese outdoor baths if you prefer something more traditional.
Ancient Rome bath
Image credit: SPA WORLD
The onsens are part of a resort, which also includes a waterpark, but you don't have to be a staying guest to enter. Prices start from JPY 2,400 for 3 hours and JPY 2,700 for full-day access, so you might as well spend the entire day there letting your muscles relax.
Note: those with tattoos are not allowed in
Address: 3-4-24 Ebisu-higashi Naniwa-ku, Osaka-shi, 556-0002, Japan
Opening hours: Daily, 10AM-8.45AM
Telephone: +81 6-6631-0001
Entrance fee: from JPY 2,400 for 3h. Find their full list of prices here.
Nearest JR station: Shin-Imamiya
3. Feast at Guenpin Fugu, the top puffer fish restaurant in Osaka
Pufferfish sashimi
Image credit: Klook
Salmon and tuna sashimi are commonplace, octopus less so. But the potentially deadly pufferfish is probably the rarest of all when it comes to raw fish, simply because it takes a true culinary master to prepare it in such a way that won't poison and kill you.
While this delicacy doesn't come 100% risk-free, you shouldn't have to worry much at Guenpin Fugu, one of Japan's top puffer fish restaurant chains.
Image credit: Klook
A 5-course meal of all things pufferfish – both cooked and raw – is yours to indulge in for around $52 here, and you can even choose your desired thickness of fugu sashimi slices.
It can be difficult making phone reservations for restaurants abroad, so book your seats online via Klook here.
Find their list of outlets and opening hours here.
Telephone: +81 6-6634-2929
4. Get transported to the world of Harry Potter and the Minions at Universal Studios
We've got USS with the thrilling Battlestar Galactica coasters and Mummy ride, but Universal Studios Japan is on a different tier – with The Wizarding World of Harry Potter, Minion Park, and a dazzling night parade. Check out our article on their new and limited-time Summer offerings here.
Address: 2 Chome-1-33 Sakurajima, Konohana Ward, Osaka, Osaka Prefecture 554-0031, Japan
Nearest JR station: Universal City
5. Savour the best of Osaka's food at Dotonbori
Melon pan
Foodies visiting Osaka would want to book a hotel within walking distance of Dotonbori, because that would mean easy access to all the good eats. There's a mix of restaurants and street stalls, so you can switch it up each night you're there. Other than Osaka specialities like okonomiyaki and takoyaki, you'll also be able to find fried skewers and ramen aplenty.
Mozzarella hot dog
Nearest JR station: Namba
6. Go down the rabbit hole at the themed Alice in Fantasyland cafe
Image credit: 幻想の国のアリス
The Japanese have a penchant for all things kooky – which explains why they're so crazy over Alice in Wonderland. Take a tumble down the rabbit hole at Alice in Fantasyland, an eclectic cafe themed after the C.S. Lewis novel – with mismatched furniture, neon-lit mirrors, and Wonderland-related motifs like playing cards and clocks.
You'll be given a Drink Me "shrinking potion" upon entering 
Image credit: @whiteconfessionx
Waitresses will be in Alice costumes, so feel free to cosplay too. But if that's too much effort for you, not to worry, because you'll be given a bunny headband to wear.
Starry sky projection on the cafe's ceiling
Image credit: @fantasyland_alice_osaka
An equal amount of effort is placed on their food presentation, with mains and desserts resembling characters like The Mad Hatter, Cheshire Cat, and White Rabbit.
Image credit: @stopchasingrainbows
Address: Japan, 〒530-0012 Osaka Prefecture, Osaka, Kita Ward, Shibata, 1 Chome−8−1 D.D.HOUSE 1F
Opening hours: Daily, 5PM-11PM
Telephone: +81 6-6372-1860
Nearest JR station: Umeda
– Kyoto –
7. Feed free-roaming macaques at Iwatayama Monkey Park
Enjoy interacting with animals but don't agree with how animal cafes are run? Hit up Iwatayama Monkey Park. The Macaques (aka Snow Monkeys) here are all free-roaming, with plenty of space to run and swing about in a natural habitat.
Only the feeding area is fenced up – with humans in an enclosed area instead of the other way round
You're allowed to feed them snacks like bananas and apples (JPY100) – through a fenced area just in case they get aggressive. The monkeys I encountered were well-behaved and adorable, patiently sticking out their little palms in wait of food.
The view from the monkey sanctuary is gorgeous, with the city below and mountains in the background
A word of caution: the ascent to the Monkey Park involves a steep and bumpy 20-minute hike, up a mostly unpaved dirt path. So wear sensible shoes, or at least accept the Crocs which the staff at the ticketing counter will offer you. I suffered for fashion and did the entire thing in my yukata and geta sandals. Key word: suffered. Please learn from my mistakes.
At least the photos turned out good
Address: 8, Arashiyama Genrokuzancho, Nishikyo-ku Kyoto-shi, Kyoto, 616-0007, Japan
Opening hours: 15 March-30 September: 9AM-4.30PM | 1 October-14 March: 9AM-4PM
Telephone: +81 75-872-0950
Entrance fee: JPY550
8. Rent a kimono and snap pictures along the Kimono Forest
The Kimono Forest is right next to Arashiyama tram station
Kimono rental shops in Japan are a dime a dozen, but there's no better place to don the country's traditional costume than in Kyoto, which is full of rustic shophouses and scenic nature. But if you'd rather not compete with fellow OOTD-ers at Arashiyama Bamboo Grove, head to the Kimono Forest instead – also in Arashiyama but with fewer photobombs.
It's absolutely enchanting when illuminated at night
Image credit: @woodyhiro
It's not actually a forest, but a path flanked by poles wrapped in kimono cloth. But it makes for a good photo setting, especially when you're all dolled up to match.
As it was Summer, I opted for an airy cotton yukata instead of a silk kimono at rental store Yumeyakata, with a pre-booking made via Klook for discounted prices. They have hundreds of beautiful designs to choose from, and you'll also get your pick of obi (belt), geta sandals, and handbag. You can opt for hairstyling services at an additional fee.
Book your e-ticket via Klook here.
Nearest JR station: Kyoto (transfer to the Karasuma Line and alight at Gojo station)
9. Watch skilled swordplay and fire performances at a ninja restaurant
That's me having a photo op with the friendly ninjas after the show
Japan is famous for its quirky themed cafes, but Ninja Kyoto Restaurant & Labyrinth one-ups all others with its high-level performances. Upon arrival, you'll be led down a dark maze to a little "cave" which will be your private dining room – with the staff staying in character the entire time.
Cold shrimp gazpacho
Your first hour will be spent on a 6-course meal which includes shuriken star-shaped crackers, fried chicken, and your choice of pork or grilled salmon. Halfway through, a ninja will pop in to wow you with magic tricks – one of which ends in a flourish of fire!
After that comes the main highlight: the ninja show. Like an anime come to life, it involved mad airflips, skilled swordplay, and killer kicks – everything you'd find in Naruto. Humour was injected tastefully at some parts, and there was also a degree of audience participation – I got to go up front to learn sword moves from the pros themselves!
Dinner here is highly sought after, so book your tickets in advance via Klook here to avoid disappointment.
Address: 583-2 Nakanocho (Shinkyogokudori), Nakagyo-ku, Kyoto-shi, Kyoto
Dinner timings: 6PM or 7PM
Telephone: +81 75-253-0151
Nearest JR station: Kyoto (transfer to the Karasuma Line and to Shijo station. Then, walk 2mins to Karasuma Station, and take the Hankyu-Kyoto Line to Kawaramachi Station)
10. Hop on board the Sagano Romantic Train for the best views of Kyoto
Image credit: @lullabeer
Strolling down a river bank flanked by cherry blossoms is the stuff of romance movies…until a nasty blister from too much walking has you hobbling like an old man. But not all nature spots in Kyoto require extensive trekking to get to – not when you have the Sagano Romantic Train.
Image credit: @tamtawann
This aptly-named train service will take you through the most idyllic spots in Kyoto – such as Arashiyama and the Hozugawa Ravine – all without you having to lift your feet. What you'll get to feast your eyes on depends on the season, but breathtaking views are guaranteed no matter when you visit.
Book your ticket via Klook here for discounted prices.
11. Get your coffee fix at a Starbucks with tatami mats
As a traveller you know you ought to visit a traditional teahouse, but the basic millennial in you can't help but crave your staple: Starbucks. Satisfy both sides of you at Starbucks Ninenzaka, housed in a historical wooden building. It blends in so well with its neighbouring shophouses that we walked right past a couple of times without realising.
The interior is true to the theme as well, with tatami mats and floor cushions which you have to remove your shoes to sit on. Of course, there are normal chairs if you'd rather have your cuppa the "normal" way – but where's the fun in that?
We got our hands on the Pink Peach Fruits Frappuccino (JPY620), a sweet, creamy Japan-exclusive topped with peach cream
This Starbucks branch just opened last year, but is already incredibly popular among tourists, so a queue is inevitable – both for the drinks and the seats.
Address: 349 Banchi, Masuya-cho, Shimogawara Higashi-iru, Kodaiji Minamimon-dori, Higashiyama-ku, Kyoto
Opening hours: Daily, 8AM-8PM
Telephone: +81 75-532-0601
– Tokyo –
12. Enter the universe of Totoro and Spirited Away with a Ghibli Museum tour
Image credit: @_____kaho__
When it comes to Japanese animated films, no one does it quite like Studio Ghibli, which has produced riveting cult classics like My Neighbour Totoro, Spirited Away, and Howl's Moving Castle. Get a glimpse of the creative process behind those whimsical movies at the Ghibli Museum, with exclusive sketches and an original short that can only be viewed on site.
Giant sculpture of the robot from Laputa: Castle in the Sky
Image credit: @matthew_helloworld
A one-day tour will be conducted by an English-speaking guide, and will include a sumptuous lunch at Hotel Gajoen Tokyo – as well as entry to both the Ghibli Museum and Edo-Tokyo Open Air Architectural Museum.
Image credit: @gsx_asurada_30
People camp in front of their computers to purchase tix as early as a month in advance, right when they launch, so chope yours quick through Klook here.
Address: 1 Chome-1-83 Shimorenjaku, Mitaka, Tokyo 181-0013, Japan
Opening hours: Wed-Mon: 10AM-6PM (Closed on Tuesdays)
Nearest JR station: Mitaka
13. Watch the most colourful, bizarre performance at the Robot Restaurant
Image credit: @c_gui
Guitar-wielding robots, mechanical dinosaurs, and dancers with horse masks sound like something out of a whacked out dream – but that's what you'll witness IRL when you visit Shinjuku's famous Robot Restaurant. Their performances and vivid laser displays are probably what you'd get if you crossed a Mardi Gras carnival with an acid trip, i.e., hella bizarre.
Image credit: @poejarker
Note that despite calling itself a restaurant, this place focuses more on the performance than the food – with mainly bar bites and drinks on the menu – so you might want to get your fill first before heading down.
Image credit: @uannasor
Book your tickets in advance via Klook here to shave over $40 off your entry.
Address: 1-7-1 Kabukicho Shinjuku-ku Tokyo, Japan
Opening hours:,, 3.30PM-11.30PM
Telephone: +81 3-3200-5500
Nearest JR station: Shinjuku
14. Go kart in cosplay on the streets of Akihabara
Only in Japan can you go kart freely on the streets, decked out in a character onesie, without having anyone stare at you like you're bonkers. It won't quite be Tokyo Drift – you'll still have to abide by traffic rules and keep to a safe speed – but it's definitely a far cry from your daily road commutes in jam-prone Singapore.
Image credit: Yu Han via Klook
Their kawaii jumpsuits come in a multitude of designs, be it Super Mario, Winnie the Pooh, or Batman. Don't worry if you're unfamiliar with the streets of Akihabara, because you can opt for a guide to accompany you.
Book your wheels for 1, 2, 3, or 4 hours via Klook  here.
Address: Building Sasage B1F, 2-4-6 Sotokanda, Chiyoda-ku, Tokyo
Opening hours: 10AM-10PM
15. Watch real sumos train
Image credit: Klook
You may have watched the Super Duper Sumos battle baddies with their winning moves as a kid. Now, you can watch bona fide sumos train at their stables – a rare treat, since many of such training centres are not open to foreign visitors.
Unlike in the cartoons, it's not just about bodyslams or putting your opponent in a headlock. Sumo wrestling is an art form, which comes with rich history and strict customs – book your tickets through Klook  here and learn all about it from their English-speaking staff.
Book your JR Pass for Osaka, Kyoto, and Tokyo through Klook
Zipping across the the magical trinity of Japan by train is easy when you have a Whole Japan Rail Pass. It's really simple – just pre-book it through Klook's app or website with your selected activation date, and up pick the Exchange Order voucher at their CBD office.
You'll then have to exchange the voucher for the actual pass at any JR office in Japan – these can be found at major train stations like Shin-Osaka and Kyoto, as well as airports like Kansai and Narita.
Hopping from one city to another in Japan typically requires about 2-4 hours depending on where you're headed, but don't worry about it being butt-numbingly uncomfy. JR trains have cushy seats with plenty of legroom, and even baggage storage. And unlike in Singapore, you're allowed to eat your dabao-ed food onboard.
Other versions of the JR Pass are available for different itineraries. We opted for the JR Kansai Wide Area Pass as our trip was centred within the Kansai region, where we visited Osaka, Kyoto, and Kinosakionsen. Collection was fuss-free, done at a kiosk at Kansai Airport.
Tip: train arrival and departures in Japan are super on-time, so check the schedule before planning your activities to max out your day.
Check out our other Japan guides here:
---
This post was brought to you by Klook.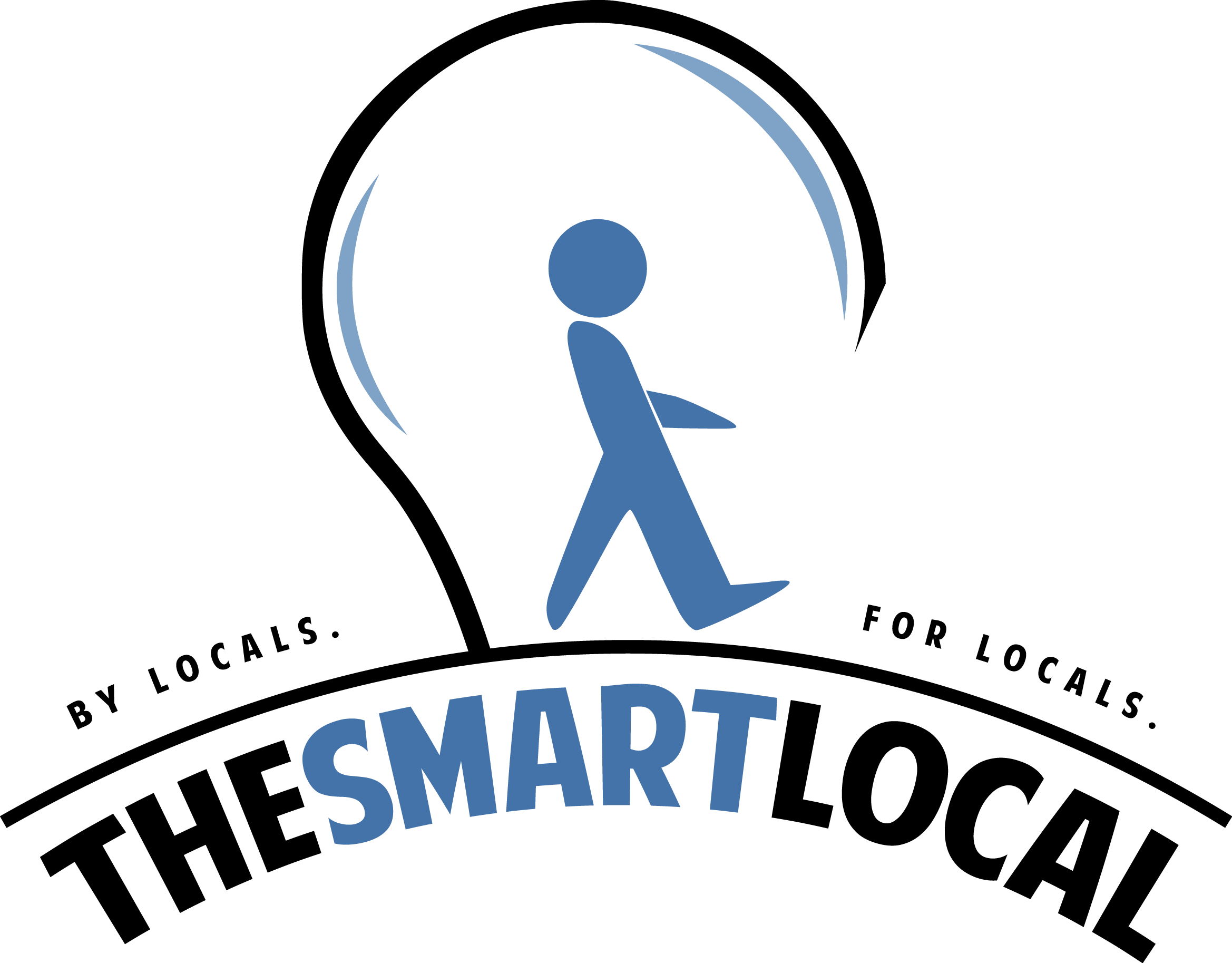 Drop us your email so you won't miss the latest news.