Crazy Rich Asians on a budget
Let's say you've got one day to spare in Singapore – nothing more, nothing less. Of course you'd wanna live it up Crazy Rich Asians-style – especially if you're visiting because of the movie. And that's exactly what we did, from feasting at Changi Airport's secret staff canteen to enjoying live music at a container bistro.
It doesn't matter if you're a first-time tourist or a jaded local, here's how you can reenact the Crazy Rich Asian life under $50:
9AM-10AM: Enjoy breakfast at Changi Airport's secret staff canteen
Many of us smuggle in sandwiches into our flights – perhaps because we're flying budget, or because airport food prices are ridiculously inflated. But you won't find exorbitant prices at Changi Airport's secret staff canteen.
Much like how Rachel walked through Changi Airport in a state of wondrous awe, our eyes lit up with amazement when we saw the wide selection of local food at the staff canteen. The feeling was mutual: plenty of airport staff were staring at us and our blinged-out rings and fur shawl.
We went for a a Kaya Toast Set ($2.50) – a classic Singaporean breakfast dish – which comes with tea/coffee, a stack of buttered kaya toast, and half-boiled eggs.
Find detailed directions to Changi Airport's secret staff canteen here.
Current cost: $2.50
Total damage so far: $2.50
10AM-10.30AM: Soak in the beauty of Changi Airport's gardens
Changi Airport has a surprising number of nature spots where you can relax, and the famed Butterfly Garden is just one of many.
We were simply strolling towards the MRT when we saw the Sunken Garden, and practically squealed for excitement when we realised it had leafy fronds and a gushing waterfall. It was the perfect spot to channel a lost in the woods but with nice clothes aesthetic – that is, if you clamber barefooted over a rock to make it to the "island" in the middle.
In reality, it looked like this.
Current cost: Free
Total damage so far: $2.50
10.30AM-11.30AM: Take the MRT to Raffles Place
From the Sunken Garden, just head down the series of escalators and you'll find yourself at Changi Airport MRT Station. No chauffeurs or limos for us when we're on a budget!
You'll need to get an EZ-Link Card, which you can get for $12 – it comes with $7 stored value. Take the MRT towards Raffles Place MRT – it's a long ride, so settle in with a good book. Ahem, of course, we recommend Crazy Rich Asians, if you haven't read it yet.
Current cost: $12 for an EZ-Link Card, $1.72 for the MRT fare (included in EZ-Link Card Stored Value)
Total damage so far: $14.50
11.30AM-12PM: Stroll to the Merlion Park for the iconic tourist shot
Once you've reached Raffles Place MRT, head over to Exit H. When you see the river, follow it all the way through and you'll eventually find yourself at the Merlion Park. There'll be plenty of tourists here, so angle your way through for a good spot and do what we did:
Drink the water straight out of the Merlion's mouth!
No, but really, it was more like this:
We also made our way to the stepped plazas at Queen Elizabeth Walk where Rachel and Nick had their heart-to-heart chat:
But in reality, the water was disturbingly green and murky.
Merlion Park
Address: 1 Fullerton Road, Singapore 049213
Current cost: Free
Total damage so far: $14.50
12PM-1PM: Explore CHIJMES for its history & architecture
Venue: CHIJMES Hall
We continued on to CHIJMES from here, ducking into the National Gallery Singapore briefly for a toilet break and some aircon relief. We know CHIJMES for the jaw-dropping wedding scene in Crazy Rich Asians when Araminta strolled down the aisle – an aisle that was covered with green fronds and had an actual river trickling down.
We did nothing of the like here. But with Gothic-style corridors and open courtyards? It was a trip well-spent, since we took plenty of shots to remember our Crazy Rich Asian-inspired day in Singapore.
Heads up: photography isn't typically allowed at CHIJMES Hall unless you pay a premium, but feel free to snap away outdoors – you can find out more about their photography guidelines here.
CHIJMES
Address: 30 Victoria Street, Singapore 1287996
Opening hours: Mon to Fri: 8AM-3AM, Sat to Sun: 8:30AM-4AM
Current cost: Free
Total damage so far: $14.50
1PM-1.30PM: Take the MRT to Newton MRT Station
By this time, we were starving – as tasty as the Kaya Toast Breakfast was, a few slices of bread and eggs won't fill your stomach for long. And where else would we go, but straight to Newton Food Centre for some hawker fare?
Current cost: $0.87 for the MRT fare (included in EZ-Link Card Stored Value)
Total damage so far: $14.50
1.30PM-2.30PM: Feast on local food like carrot cake and oyster omelette
With our stomachs growling and legs aching, we headed over to Newton Food Centre to load up on our carbs. In the movie, they ordered a staggering amount of food but there was no way we would've been able to finish satay, laksa, chilli crab, carrot cake, and more in one sitting.
Instead, we settled for Black Carrot Cake ($3) and Oyster Omelette ($6). And with Tiger Beer going at the affordable price of $7 for a 500ml bottle, we got slightly carried away…
Jokes, we got just the 1 bottle and shared.
Newton Food Centre
Address: 500 Clemenceau Avenue North, Singapore 229495
Opening hours: Mon to Sun: 12PM-2AM
Current cost: $16
Total damage so far: $30.50
2.30PM-3.15PM: Take the MRT to Bayfront
From Newton MRT, take the Downtown Line all the way to Bayfront MRT. It's about a 15-minute walk to Gardens by the Bay.
Current cost: $0.97 for the MRT fare (included in EZ-Link Card Stored Value)
Total damage so far: $30.50
3.15PM-5.30PM: Explore Gardens by the Bay's Supertree Grove
Araminta and Colin's wedding was a beaut. Not that we could replicate that, because throwing a wedding like that at Gardens by the Bay is no easy feat. But we went anyway, to stroll through the grounds of The Supertree Grove.
To our horror, it was a scorching hot day. The Supertree Grove, no matter how stunning, did remarkably little to shade us from the sun. Bring sunscreen, an umbrella, or cap – whatever you can get your hands on to escape the heat. In our case, we briefly toyed with the idea of using our trusty fur shawl but nah, that didn't work at all.
Using fur to hide from the sun – not recommended.
It might be a better idea to go at night to watch Garden Rhapsody – a free light and music show that runs daily (7.45PM, 8.45PM).
Image credit: @3uo3hos
Gardens by the Bay
Address: 18 Marina Gardens Drive, Singapore 018953
Opening hours: Mon to Sun: 5AM-2AM
Current cost: Free
Total damage so far: $30.50
5.30PM-6.30PM: Take the MRT to Timbre+
All that time in the sun had us feeling mildly delirious. We needed food and aircon, and we needed it quick. But we were more than willing to travel for good food, so off to Timbre+ we went, a container bistro that's just a few minutes walk away from one-north MRT.
Current cost: $1.33 (included in EZ-Link Card Stored Value)
Total damage so far: $30.50
6.30PM-8PM: Have dinner while enjoying live music at Timbre+
Container ships for partygoers isn't exactly a thing in Singapore, but container bistros? We've got plenty, from Timbre+ to the ones at Punggol-Serangoon Reservoir.
There's a wide selection of food at Timbre+ but we found ourselves constantly wandering back to this Indo-grill joint called Warung K. And we're glad we did: their Chicken Leg Bakar ($7.90) came with fluffy saffron rice and a charcoal-grilled drumstick – tender with a flavourful marinade. But for those not familiar with the spiciness of sambal, be warned!
We're well-versed in eating spicy food, but still found the sambal overpoweringly spicy – in an addictive way.
Even though we're on a budget, we still found enough cash to get Prawn Crackers ($3), along with Thai Green Milk Tea ($2.50) and Red Ruby ($4).
Alas, we had to return our own trays. Timbre+ has this tray return policy where you'll get $1 back for every tray returned – you're already charged for it at the food stalls, so make sure you get your money back.
Every dollar matters when you're on a $50 budget.
Timbre+
Address: 73A Ayer Rajah Crescent, JTC LaunchPad @ one-north, Singapore 139957
Opening hours: Mon to Thu: 6AM-12AM, Fri to Sat: 6AM-1AM, Sun: 11AM-10PM
Current cost: $17.4
Total damage so far: $47.9
Living like a Crazy Rich Asian in Singapore
And that brings an end to our day as Crazy Rich Asians in Singapore – with $3.10 left. Not too shabby, considering we visited attractions like Gardens by the Bay and CHIJMES while eating our fill at Newton Food Centre and Timbre+. This just proves that Singapore isn't a city solely for the rich and famous; After all, we managed to have a full day of fun on just $50, with change to spare.
If you want to live it up Crazy Rich Asian-style without a budget, check out:
For those who are simply curious about the lifestyles of the wealthy as depicted in the movie:
Photography by: Nadia Loewito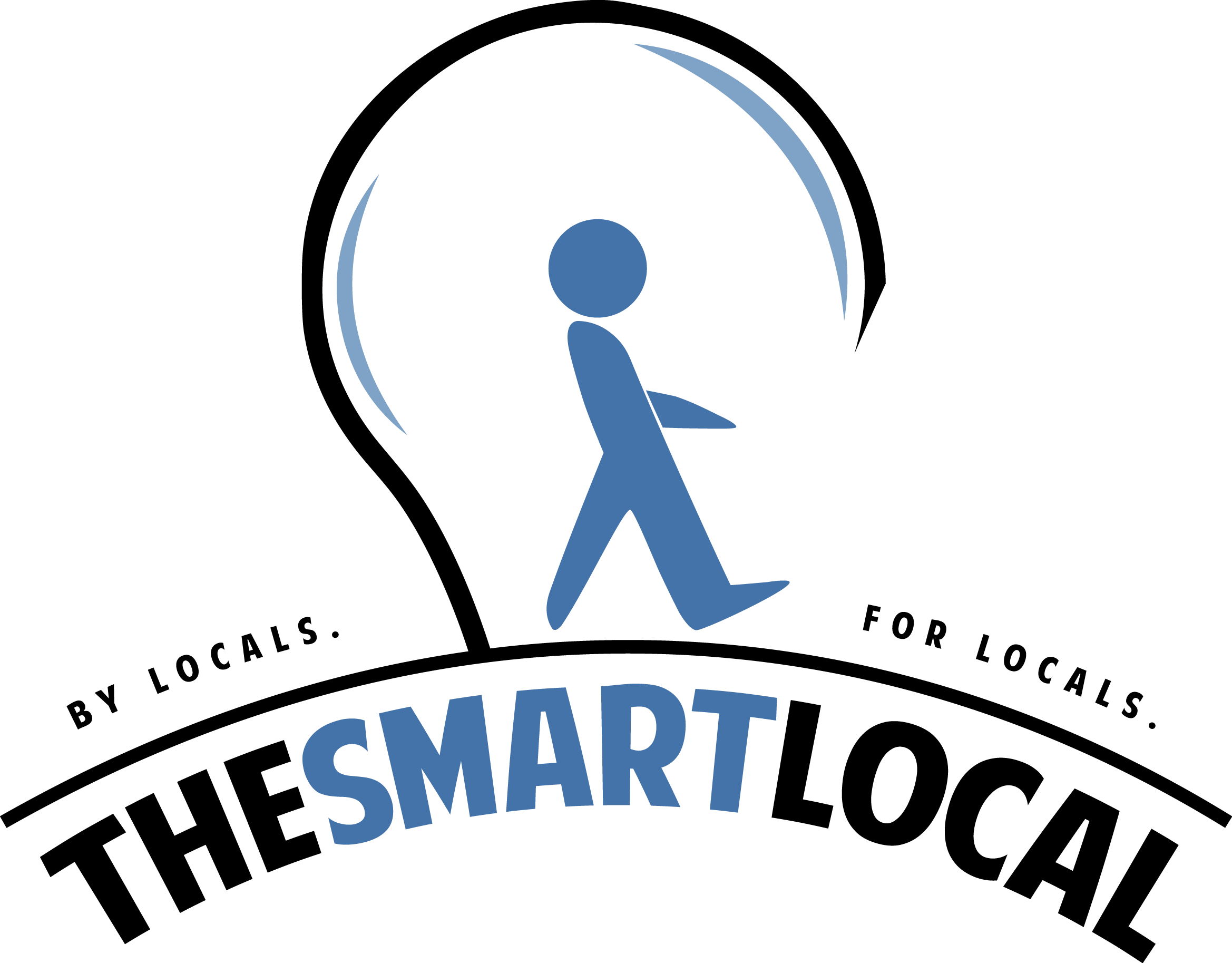 Drop us your email so you won't miss the latest news.