Hidden Finds At The World's Best Airport
As exhilarating it is to fly overseas, nothing's more stressful than scrambling to make it in time for check-in and boarding before the gate closes. It's no secret that Changi Airport is one of the world's top airports, and as Singaporeans, it's something we sometimes take for granted.
So if you've got a holiday lined up in the coming months, here's a tip from us – head to the airport early. Not only will you have peace of mind knowing there are no chances of being late, you'll get to settle in nicely and take part in some pretty awesome activities to pass the time.
With a plethora of services and facilities hidden in and around Changi Airport, the next time you fly, you'll want to spend more than just an hour and a half in transit. And even if you're only at the airport sending friends off, there'll be something in this list for you.
Note: "Transit area" means the space you enter before departure, after you've passed the customs. You'll need a boarding pass to get to these areas!
1. Indulge in the cheapest food at a secret staff canteen
From food courts to fancy restaurants serving up cuisines from all over the world, if there's one thing Changi Airport has in abundance – its dining options. But if you're on a budget, and tired of chain eateries and fast food, we've uncovered quite a treat for you!
Follow this guide to get to the elusive Secret Staff Canteen, where surprisingly scrumptious food awaits. It's available not just to outbound travellers, but anyone and everyone setting foot in Changi Airport!
Walk to the far end of Terminal 2 towards the carpark, beyond Check-In Aisle 12. Go past Starbucks and the GST Refund Centre, and you're on the right track!
Head out to the carpark area and turn right. There'll be elevators for you to take to the 3rd floor.
You're almost there! Head up the stairs and turn left.
Opening the doors to a whole new world…
…of cheap and unabashedly good food!
There are lots of stalls peddling delicious hawker fare, prepared upon order and cooked with love. The drinks go for slightly over 50 cents each (!!), and the legendary Pancake King has a droolworthy display case of freshly baked pastries and treats at prices you just wouldn't believe.
Our ultimate recommendation though? Wild Olives Western, where the likes of fish & chips, pasta and grilled meats go for an average of $6 per filling and VERY delicious set.
There's no lack of surprise finds among the row of simple and unassuming stalls, and considering the negligible prices, you could probably camp here and sample each and every dish that is on offer. That's what I'll be doing…at least.
Location: Terminal 2, public area.
UPDATE: Terminal 2's Staff Canteen has closed for renovations. Re-opening around October 2016.
Source: Cephas Teo
A new operator 'Koptiam' has taken over this space. For now, you can still visit the secret T1 Changi Airport Staff Canteen which has over 25 stalls. It is open from 5am to 9pm and located at #B1-07.
2. Watch movies for free at the all-day Movie Theatre
Whether you're between flights, or simply tired out from dragging yourself and your luggage all the way to Changi Airport, there's nothing quite like getting cosy in an actual movie theatre. In a cool and dark setting, kick back and enjoy both new and old movies all-day.
We headed there on Tuesday afternoon late January, and they were screening box office hits like The Hobbit!
It gets awfully comfy so we totally don't blame you for wanting to take a little nap. Just don't snore up a storm!
Location: Terminal 2 & 3, transit area.
3. Buy beauty products of over 180 brands from all over the world at The Shilla Duty Free
The Shilla Duty Free, Terminal 2
With up to 180 quality brands from Korea and the rest of the world, there has never been a more convenient one-stop shop for all things beauty-related.
There are huge stores in all three terminals of the airport, so browse the beautifully-furnished surroundings in Shilla and you may just find a few – or in my case, about 50 – new things to add to your wish list!
The Shilla Duty Free, Terminal 3
For the men who've got no interest in beauty products, ask your girlfriend if there are any product she'd like to try! Shilla also stocks the latest international product releases, so if you're ever thinking of springing a surprise on your sweetheart, there's bound to be something for every occasion.
The Shilla Duty Free has a lowest price guarantee that'll allow you to save up to a whopping discount of 40% as compared to department stores downtown, or other airports in the Asia-Pacific region.
In addition to that, Changi Airport offers a special 2x Price Difference Refund. This means that if the price of whatever you've purchased from The Shilla Duty Free is more expensive compared to a list of 9 selected airports*, you'll get a refund of TWO TIMES the price difference. You can't get a better deal than that!
Bangkok Suvarnabhumi, Beijing Capital, Hong Kong International, Jakarta Soekarno-Hatta, Seoul Incheon, Shanghai Pudong, Taipei Taoyuan, Frankfurt and London Heathrow. Terms and conditions apply.
Location: Terminal 1, 2 & 3, transit area.
4. Play Playstation3s, Xbox 360s, and Wii for free at Entertainment Deck
With 6 booths down the entire stretch of console stations, you don't have to worry about fighting for a spot!
You don't have to be an avid gamer to appreciate the thrill of hopping onto a computer or console and gaming the day away. At the Entertainment Deck, you'll find more than just a few sets of Xbox 360s, Playstation 3s, Wii room, and even a LAN cafe you can use for free!
Location: Terminal 2, transit area.
Shilla Beauty Loft
Located within the Terminal 3 Transit Area, the Shilla Beauty Loft looks like a castle – a make-up castle. Make your way up past the glittering steps of the grand staircase, past the marvellous statement chandelier by Korean designer Seonghi Bahk, and you'll enter a world of luxury and relaxation. Here are some services you can enjoy here!
5. Experience a complete Dior makeover and fragrance customisation for FREE
Girls all over the world who grew up watching Princess Diaries, will understand my sheer glee when I was treated to a customised makeover with products from Dior's extensive line of droolworthy cosmetics.
Depending on how much time you have to spare, you can choose between a simple flash makeover to make you look nice and fresh pre-flight, or a full-on glamorous look that'll have heads turning as you strut down the airplane aisle.
After you're all dolled up and feeling like a million bucks, head on over to the fragrance counter where a Dior expert will the perfect scent to suit your new look.
Through a series of questions determining your personality and preferences, you'll find out which of the 24 scents from Christian Dior's La Collection Privée best suits you. Inspired by iconic people, places and events from its history, Dior unveils the signature fragrances in sleek and minimalistic bottles. They'll make the perfect addition to your vanity desk and leave you smelling oh-so-lovely!
Location: Terminal 3, The Shilla Duty Free
Dior services are open to walk-in customers.
6. Find out the age of your skin with SK-II's free magic ring test
SK-II has gained a cult following for their legendary skin care products, and for good reason! Using the latest technology, the Magic Ring will test the quality of skin based on radiance, texture, firmness, wrinkle resilience and spot control. Hold your breath in anticipation while the machine calculates your "skin age", it's fun but a little nerve-wracking at the same time!
From there, a consultant will guide you through what you're doing right, and which areas you'll need to step your skincare game up on.
Whatever the result may be, don't fret! You'll be recommended a series of spa therapies and facial treatment services that will combat your skin problems. You can also pick up the latest products based on your exact skincare needs, thanks to the high-tech info display counter that aids your shopping experience.
It'll give your complexion the boost it needs, leaving you feeling confident enough to face (pun intended) whatever comes your way on the trip!
Location: Terminal 3, The Shilla Duty Free
Prior booking for SK-II services is advised, walk-ins will be subjected to availability.
For bookings and enquiries, call +65 93523687 or email changispa_bookings@email-skii.com.
7. Get pampered with La Prairie's luxe products
Flying can take a physical toll on you, and the last thing you want is for it to show on your face. Sit down for a quick touch-up sesh at La Prairie's makeup counter, your makeup will look as fresh as when you first stepped out of the house! Not to mention, you'll get a wonderfully soothing hand massage with La Prairie's anti-aging cream – which smells amazing, by the way.
Don't forget to pop by their very own bar for a cocktail or two as you wait for boarding time to roll around. Nothing like feeling soothed, refreshed and ready to go!
Location: Terminal 3, The Shilla Duty Free
La Prairie services are by invitation only, terms and conditions apply.
For more information, call +65 82438445 or email beautylounge.singapore@laprairie.com.
8. Relax and rejuvenate at the Rooftop Swimming Pool and Jacuzzi
If you're jetting off the face the harsh winters in a different continent, soak up all the vitamin D you can get at the rooftop swimming pool and jacuzzi tucked away in Terminal 1's transit zone.
For $17, you can bask in the last few rays of summer sun, or swim a lap or ten. There's even a day-to-night bar if that tickles your fancy!
Location: Terminal 1, transit area.
9. Save time and trouble by shopping on iShopChangi.com
Here's a neat tip! If you already have what you're going to buy in mind, skip the hassle of queuing, and head straight to iShopChangi.com for a tax-free online shopping experience.
Whether it's cosmetics, perfumes or even bak kwa – yup, you read that right – keep those cravings at bay wherever in the world you may be! Take your pick from the website's easy to use interface and you'll get all your shopping done and dusted before even reaching the airport. There are travel exclusives to be discovered as well.
Plus point? Beauty flash sales occasionally make their wild appearance, so if you're lucky enough, you'll end up saving a lot more!
When you arrive, simply swing by the iShopChangi counter at any terminal. The service is available 24/7, so even if you get to the airport in the wee hours of morning, your goodies will be packed and ready for collection!
Location: http://www.ishopchangi.com
Collection centres at Terminal 1, 2 & 3, transit area.
10. Keep up with the latest news and TV shows at Xperience Zone
As far as activities that require little energy go, sinking into a comfy sofa with an in-chair audio system and catching up on some good ol' TV has to be on the top of my list.
Keep up to date with the latest news or get momentarily entwined in a cable television drama!
Location: Terminal 2, transit area.
11. Catch up on some ZZZ's at the Snooze Lounges
Travelling is a physically taxing affair and let's face it: airplane seats aren't the most comfortable of sleeping spots. Sneak in a little snooze before you take to the skies in one of many the snooze lounges located around Changi Airport.
Enjoy the peace and quiet around the isolated areas, not to mention the comfort of a fully-reclined seat that just hugs the curves of your body.
Location: Terminal 1, 2 & 3, transit area.
12. Snap a picture-perfect memory at The Social Tree
Take your selfies to a whole new level with The Social Tree's webcam stations. Smile for the camera, but that's not all – you'll get to decorate your photo with adorable costumes and decorations, based on cultures from different countries!
Once you're ready, send your selfie flying up The Social Tree by swiping it upwards into the air. If that isn't already cool enough, the Tree is known to switch things up by adopting a new theme every now and then – so expect a lot more stickers and decorative items!
Location: Terminal 1, transit area.
13. Set the young ones free at children's playgrounds while you rest
Weary parents can let their tiny tots run wild at Changi Airport's numerous playgrounds. Located indoors, and away from the heat, relax at a comfortable corner while you keep a close eye on your little ones.
Mums and dads can also charge their electronics while they rest!
Equipped with a full three-level play area and a variety of tunnels and slides, your little ones are sure to have an absolute blast. Who knows? Perhaps they'll tire themselves out just in time for the flight. You won't have to worry about pacifying a screaming baby, and the stares you're bound to get from the rest of the cabin.
Location: Terminal 1, 2 & 3, transit area.
14. Be one with nature at one of Changi Airport's many gardens
Some of the 500+ bright yellow beauties at T2's Sunflower garden.
What's better than getting some fresh air and plenty of oxygen pumped into your lungs after several hours of stuffy air-conditioned airplane confinements? There are not just one, or two, but FIVE gardens dotted all around Changi Airport.
The stunning indoor Enchanted Garden at T2.
If venturing outdoors is not your thing, there are two indoor gardens that will perk you up all the same. Not forgetting to mention the stellar aesthetics, making the perfect backdrop for your #ChangiAirport Instagram post!
Trying to get one of these dainty creatures to land on my finger at T3's Butterfly Garden.
Location: Terminal 1, 2 & 3, transit area.
15. Find exclusive products at Shilla before you fly, then collect them when you return
Picture this: You're all packed up and ready to go on your trip when you stumble upon a store with an amazing range of must-have beauty items. You pick up a couple bagfuls – at an absolute steal thanks to their discounts, mind you. Sounds like a pretty great situation, except now you have to lug all your loot with you overseas, and probably pay a small fortune for excess baggage while you're at it.
This isn't an issue you'll face here as the staff at Shilla provide you the option of leaving your precious buys in their safe hands, and picking them up you return from wherever it is you're going.
No more missing out on any limited edition products just because you don't want to lug them around with you on your trip!
Location: Terminal 1, 2 & 3, transit area.
16. Whizz down the world's tallest airport slide
Last but not least, let your inner child come to life by zooming down the wonderful slide at Terminal 3. At a whopping 4 storeys high, you'll be travelling at alarming speeds that'll draw squeals and cheers of excitement no matter how old you are.
It's a crazy rush of adrenaline that lasts for only a few sweet seconds. We guarantee you'll be climbing up the stairs again and again immediately afterwards for another ride!
Location: Terminal 3, public area.
The World-Class Airport Experience
Rather than getting caught in a mad rush where you zip through security and check-in with barely any time to spare, arrive in advance and check these 16 places out! The Shilla Duty Free store alone is somewhere I can totally picture myself spending time in for a good hour or so. And those complimentary Shilla Beauty Loft services? Heaven!
The Shilla Duty Free, Terminal 3
Nothing marks the beginning of a great new travelling adventure like trying your hand at a new airport-exclusive activity. Heck, most of them are free anyway, so why not?
Plane ticket in hand or otherwise, there's time to draw up a fun-filled, activity-packed itinerary for the next time you venture to Changi Airport!
Giveaway for TSL readers
The Shilla Duty Free is giving away 3 prize hampers worth up to $200 each. It's chock full of beauty goodies that will have you absolutely glowing!
Step 1: Like TheSmartLocal on Facebook.
Step 2: Like and share THIS announcement post on Facebook.
Step 3: Comment on THAT Facebook post answering the question: "What would you most like to do at The Shilla Duty Free?"
Contest runs for a week till 12 Feb 2016. Good luck and go be beautiful!
Update on 3rd February 2017: This giveaway has ended. Please do not comment on the Facebook post!
---
This post was brought to you by The Shilla Duty Free.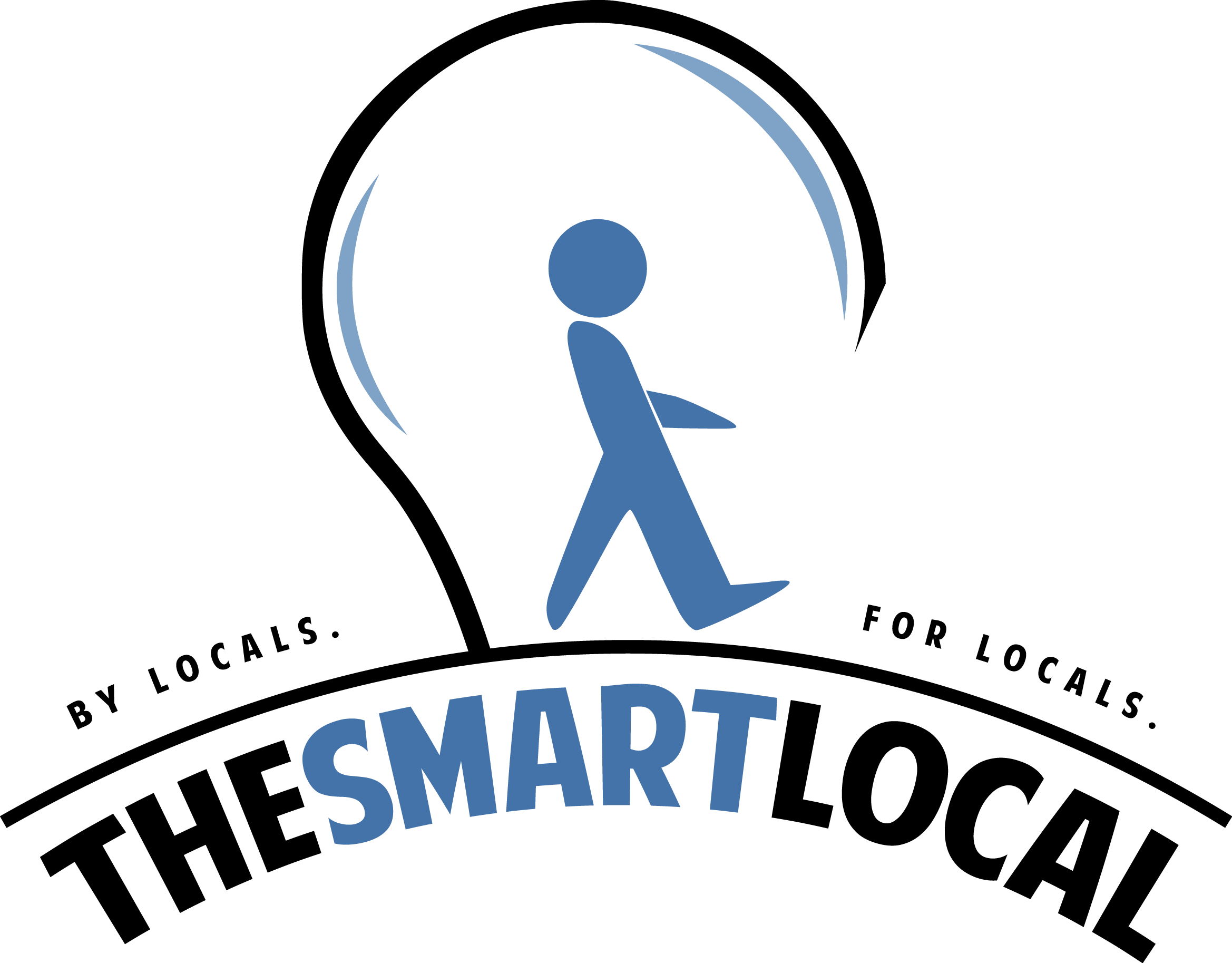 Drop us your email so you won't miss the latest news.