National Gallery Singapore
---
Let's get this out of the way: I've never been an artsy person. In fact, the only times I've stepped into a museum were on compulsory school learning journeys. To me, art has always been an unfamiliar territory that takes a sophisticated eye to appreciate, but I was proven wrong by The National Gallery Singapore.
Singapore's latest architectural beauty marries our 2 most iconic monuments – the former Supreme Court and City Hall buildings.  It doesn't open till late November, but I had the pleasure of touring it last week. Despite my untrained eye for art pieces, there were many fascinating facts that would wow the average Singaporean.
Before I spoil anything for you, here are 10 things in the gallery to keep your eyes peeled for.
---
1. The stretch of ceiling panels is actually an overhead pool 
---
If you visited The National Gallery Singapore at night, this is something you'd miss.
The ceilings of the City Hall Wing are actually ponds of the rooftop gardens, and boy are they good at multitasking. Not only are they a pretty sight to behold while taking a romantic stroll with your other half in the gardens, they also form the skylights of the wing, allowing natural light to pass through.
Standing in the courtyards below, you'll be able to see a play of shadows casted by light shining through the crystal clear waters and lamented glass above.
---
2. The gallery is home to the original painting printed on our $50 notes
---
Ok, I'll admit it. I'm more concerned with the uses I have for a $50 note than noticing the fine details on our currency. I do know that our national anthem is micro-printed on it though. That counts for something, right?
That explains how mind-blown I was when the curator pointed out that the painting I was admiring is the same one I've seen all my life without even realising; tucked in my wallet on the back of a $50 note.
The artwork 'Drying Salted Fish' was curated in 1978, portraying a day to day practice that was characteristic of Southeast Asian culture. This batch of $50 notes carrying the picture was introduced in 1999. I guess there really is art in everything, if only we looked close enough to notice it.
---
3. …and this incomplete artwork that will always be shrouded in mystery.
---
The 'National Language Class' painting will tell you many things about Singapore's tumultuous times in 1959, but the museum label will conveniently leave one thing out – the black figure that hovers behind the teacher.
According to the curator, this painting was deliberately left incomplete. People have speculated that it was a ghost haunting the classroom, or that the artist, Chua Mia Tee, fell out with someone and angrily erased him/her from the painting.
I don't think we'll ever get an explanation, but it certainly gave me the creeps.
4. 'Time travel' with the DBS Singapore Gallery

Photographs weren't allowed during our preview, you gotta make a trip down personally for this one!  
Just about everyone in Singapore knows of DBS but did you also know that DBS supports the arts and is a major sponsor of the National Gallery Singapore?
With its own lineage as the Development Bank of Singapore, whose history is deeply intertwined with Singapore's progress, DBS brings the Singapore story to the masses through visual arts with the three galleries that collectively make up the DBS Singapore Gallery.
These galleries allow one to take a step back in time. With each focusing on life during different periods in Singapore starting from the 1900s, you can also take a closer look at defining moments in Singapore's history. But art isn't just about the past. There's a contemporary collection too with several creative installations that might just leave you in awe. I won't spoil the surprise for you though, but it was an impressive sneak peek for many!
I never knew Singapore had so much art to offer, and can imagine many making a beeline for the Singapore Gallery when it opens.
Restored to its former glory, the Rotunda Dome was once a law library strictly for lawyers and judges to do some quiet reading or intense research to crack a case. The tables were specifically designed in a circular format for privacy and minimal disturbance.
Each of the 16 columns is perfectly aligned with that on the level above it. Even the windows on the top tier are precisely positioned in between the spacings of the columns below. This remarkable attention to detail is OCD-approved.
You can also take a closer look at the exterior of the dome from the 4th level at the Former Supreme Court Terrace. Formerly an open-air area that was closed to the public, it is now a chic air-conditioned space for a leisurely stroll.
6. ..and a 2000 tonnes chamber that saw our most defining moments in history
If I had to pick the most iconic landmark in Singapore, the City Hall Chamber will clinch that title hands down. This chamber witnessed defining historical events, like the swearing in of Singapore's first Prime Minister, the late Lee Kuan Yew in 1959, and the signing of official documents by the Japanese when they surrendered to the British in 1945.
The historical value of this place is priceless, and I was in awe of the exquisite architecture. It's mind-boggling to think about the effort that went into the detailed marble column tops. It's said that during construction, the 2,000-tonne-chamber had to be suspended with a series of steel beams!
7. There're a whopping 15,000 aluminium panels within The Old Supreme Court 
Found in the Old Supreme Court Terrace beside the Sky Bridge are over 15,000 perforated aluminium panels that act as filters that gently light up the gallery. Sun rays that beam through at different times cast an ever changing kaleidoscope of golden shades throughout the day.
You can't see it after sunset, but it looks something like this in the day:
8. Illegal activities were rife right at the Supreme Court's doorsteps
Thanks to all the social studies classes, the Maria Hertogh event is one that every Singaporean student knows too well, but few are aware that the riots happened right here. Standing on the steps with concrete pillars towering over me, we were told by our docent that illegal money-lending activities took place at this very spot too, back in the 1930s.
Well, these facts aren't exactly cheerful, but really, who would've imagined a landmark so symbolic of justice to have been the setting of so many unlawful doings?
9. It's the laying ground for a time capsule buried in 1937 
78 years ago, even before World War 2, the foundation stone of the Supreme Court building was laid by Sir Shenton Thomas. A time capsule was buried beneath the foundation stone, containing 6 Singapore newspapers dated 31 March 1937 and a bunch of Straits Settlements coins.
Today, it's sealed within The Old Supreme Court's foundation stone, to be unearthed only in the year 3000 by our future descendants. That's another 985 years and I would be 1,004 years old by then. Let's hope cakes of the future can hold that many candles.
10. These preserved jail cells once held notorious murderers like Adrian Lim 
If you've ever wanted to see what a jail cell looks like without actually being arrested, you can do so at the Old Supreme Court! There used to be 12 inmate holding cells, 10 for men and 2 for women, that held notorious murderers Adrian Lim, a self-professed temple medium, and Anthony Ler, who plotted the murder of his wife.
Out of the 12 cells, 2 have been preserved and will be opened to the public. An adjoining staircase leading up to the courtrooms has also been retained, for you know, the "full experience".
Exploring The Louvre of Singapore 
For someone who looks at abstract art and never understands its meaning or monetary value, I left the museum in awe of its enriching value. Looking at the city skyline in front of this historical gem, it's amazing to see how much has changed within just a few decades. The National Gallery Singapore unravelled a side of our nation's past and present in such detail that one can't simply read or hear about. You have to see it for yourself.
Whether you're taking a trip down to admire the immaculate architecture, appreciate the wide range of art collections or simply take a ton of Instagram-worthy photos, The National Gallery Singapore is unmistakably our most beautiful museum yet, and one that every Singaporean has to visit at least once.
The National Gallery Singapore will be open to the public for free between 24 November 2015 and 6 December 2015.
Also check out:
---
This post was brought to you by DBS.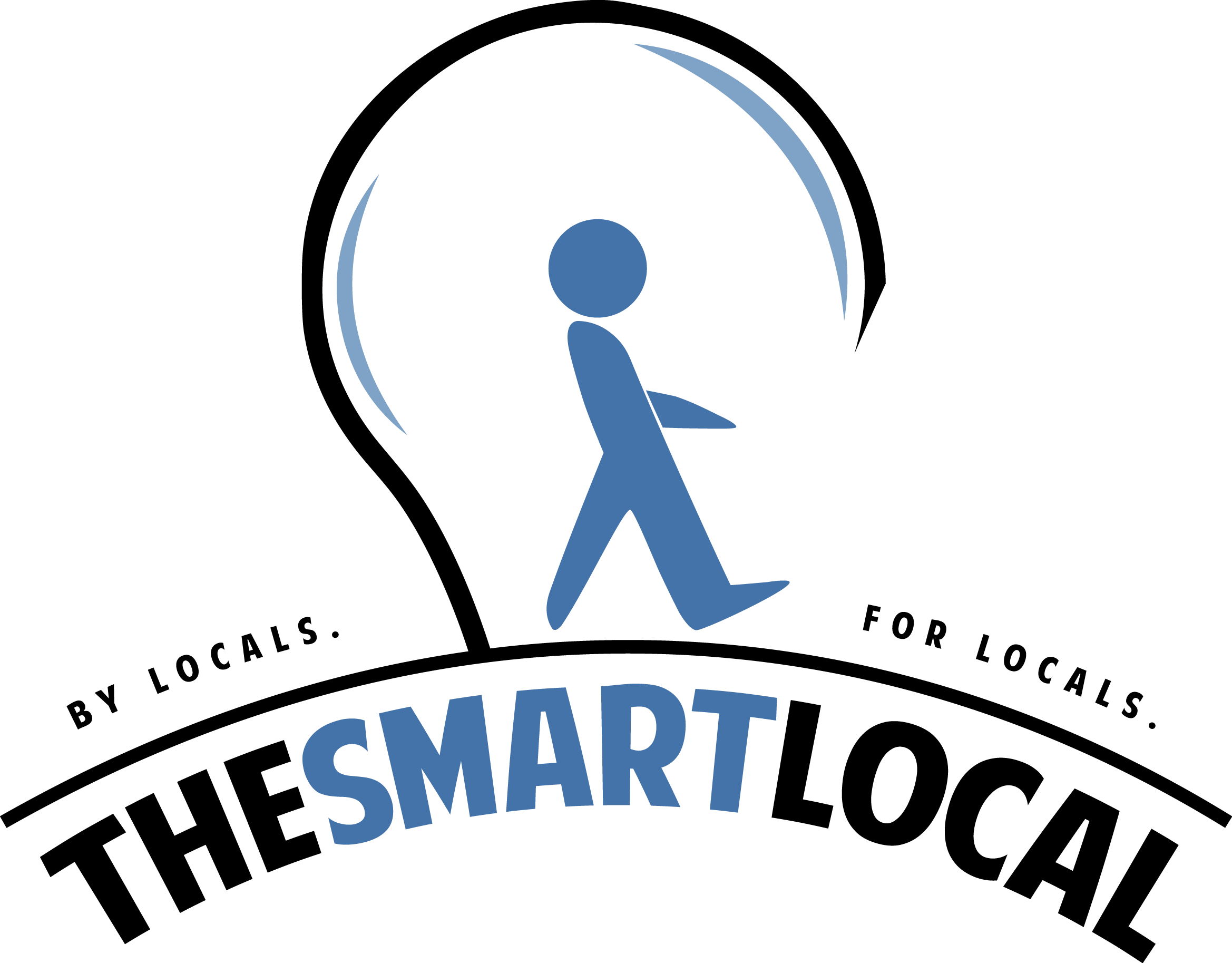 Drop us your email so you won't miss the latest news.