New Places To Try Out This Om-Nom-November
Source
What? October's gone already? If you missed last month's guide, check it out here and add on to your makan list. As we inch towards the end of another year and start going into reflection-mode, you may have noticed that you have grown in several aspects. There's no shame in getting a little rounder, that just means there's more of you to love!
If you've yet to fulfill that hopeful new year's resolution to start eating clean, you've still got some time before the year ends! This month is all about that food cleanse. I'm talking Japanese salads in a jar and salmon quinoa burgers. Who says healthy can't be tasty?
Get in touch with your stomach's inner chi this November with our monthly guide.
– New Cafes –
1. Seoul Roll
With the Bingsu craze still going strong, it's evident Singaporean's looove Korean food – whether it's sticky sweet or tear-inducingly spicy. As you can already tell, these are not your regular sushi rolls. Generously stuffed with fresh vegetables and Korean ingredients, Kimbap is both a healthy and hearty snack that you can have at any time of the day.
Seoul Roll serves up 8 uniquely Korean flavours of Kimbap such as the Bulgogi Roll ($5) and the Spicy Pork Roll ($5). They also have more exciting items like Kimchi Fries ($6) coming up on their menu soon!
Address: 252 North Bridge Road, Raffles City Shopping Center, #B1-58, S(179103)
Opening Hours: 11 am – 8 pm daily
Tel: 8685-7315
Website
2. Sarada Hausu
If eating on a regular plate has become too mainstream for you, you can always try eating out of a jar because it's the little things that make life just that much more exciting. At Saruda Hausu, which literally translates to Salad House, get all the proteins, nutrients and deliciousness you need in a jar for $10.50.
You can also get their fruit and veggie infused Detox Water ($3.50), which is said to cleanse the body of toxins and help with weight loss!
Address: 1 Esplanade Drive, Esplanade Xchange, #B1-35, S(038981)
Opening Hours: 9 am – 7 pm daily
Website
3. In Good Company Cafe
In Good Company has managed to put 2 of my favourite things together – shopping and eating. Pure. Genius. If you're tired from all the retail therapy, fuel up with goodies like their homemade Granola Bowl ($12) with granola sprinkled atop natural greek yoghurt, seasonal fruits and a walnut crumble or their Watercress and Egg Aioli Grilled Sandwich ($16).
Run by Plain Vanilla Bakery, you'll also be able to find their signature cupcakes like Irish Cream, Coffee Nut Milk and Citrus Chia going at $3.90 each.
Address: 2 Orchard Turn, ION Orchard, #B1-06, S(238801)
Opening Hours: Sun – Thurs 10.30 am – 7.30 pm; Fri – Sat 10.30 am – 9.30 pm
Tel: 6509-4783
Website
4. Lad & Dad
Hawker centres are really stepping up their game with more out-of-the-box variety, giving you more dining options than your usual chicken rice or cai fan. Lad & Dad is one classic example of this culinary diversity.
Tucked away in Serangoon Garden Market & Hawker Centre, this father and son duo serves up English-inspired comfort food like The Lad ($12) – Beef or mutton stew with any 3 sides of handmashed potatoes, Yorkshire pudding, seasonal salad or fragrant rice. If you're looking to satisfy your sweet tooth, try their Yorkshire Pudding with Vanilla Ice Cream ($3) too!
Address: 49A Serangoon Garden Way, Serangoon Garden Market & Hawker Centre #32, S(555945)
Opening Hours: Wed – Fri 12 pm – 8 pm; Sat – Sun 11 am – 9 pm; Closed on Mon and Tues
Tel: 9247-7385
Website
5. Kaw Kaw Singapore
Veering off our clean eating trek, we have the juicy, calorie-overload burgers from Kaw Kaw Singapore. Take a cheat day and indulge in any 1 of their 8 burgers including the protein-bulking Smokey Beef Bacon Burger ($14.80) or the Permaisuri Burger ($16.70).
Address: 28 Aliwal Street, Aliwal Arts Centre, #01-01, S(199918)
Opening Hours: Mon – Thurs 12 pm – 11 pm; Fri – Sun 3 pm – 11 pm
Tel: 6444-8349
Website
6. YOLO
One would assume that to #YOLO when it comes to food would mean stuffing yourself silly without a care in the world, but to the folks behind YOLO, this couldn't be further from the truth.
Whether you decide to bulk with High Protein Pancakes With Banana, Blueberries & Maple Syrup ($6.50), or want to cut down the carbs with a Salmon Quinoa Burger With Grapefruit & Rocket Salad ($13.90), there's something for every foodie at YOLO.
Address: 12 Gopeng Street, S(078877)
Opening Hours: Mon to Sat 8 am -11.30 pm; Sun 11 am – 3 pm
Tel: 6221-3029
Website
7. Sparks Cafe & Bistro
I always love the smell of freshly baked goods lingering in the air. If you're looking for a place to pick up some high tea treats, stop by Sparks Cafe & Bistro and choose from their signature in-house cookies like the Earl Grey Cookies ($8) or the cake loaves like the Pandan Sugee with Gula Melaka ($16) topped with crushed almonds.
Address: 9 Sin Ming Road, Thomson V One, #01-04, S(575630)
Opening Hours: Mon 11.30 am – 10 pm; Tues – Sun 10 am – 10 pm
Tel: 9384-8071
Website
8. First 25 Cafe
First 25 Cafe serves up Asian dishes with an Italian twist. Experiment with hybrid dishes like Kimchi Cheese Fries ($14) and Wagyu Bolognese Pasta ($22). They also offer set lunches, which they switch up every 2 weeks, going for a reasonable price of $16. Each set lunch comes with a choice of salad, main course and dessert.
Address: 7 Hoe Chiang Road, S(069313)
Opening Hours: Mon-Sat: 11 am – 10 pm
Tel: 6221-2565
Website
9. Cha Thai
With a blend of tantalizing spices and bold Asian flavours, you can never really get sick of Thai food. Your tummy might be smiling by the end of your meal at Cha Thai, but it's another story for your wallet.
The prices here may be a little steeper than usual, with dishes like Pad Thai costing $22, but what you're paying for is the hearty portions and quality of ingredients imported straight from The Land of Smiles.
Address: 80 Telok Ayer Street, S(048466)
Opening Hours: Mon – Sat 11 am – 10 pm; Closed on Sun
Tel: 6636-3696
Website
10. Five by Five
Apart from their aesthetically-pleasing geometrical white walls that would be perfect for #OOTDs, Five by Five also serves up equally as instagrammable cafe staples like Eggs Benedict ($15.50) and Mac & Cheese ($13.50). If you're looking to get out of your brunch comfort zone, go for the Chicken Blue ($15.50) or Miso Roasted Pork ($16.50) instead.
Address: 9 Sin Ming Road #01-03 Thomson V One, S(575630)
Opening Hours: Mon 11 am – 12 am; Wed – Fri 11 am – 12 am; Sat – Sun 10 am – 12 am; Closed on Tues
Tel: 6452-7449
Website
– New Restaurants –
11. Overeasy
I don't know how I feel about having a can of beer stuffed up a chicken's a** for dinner but if it tastes good, why not? Who am I to question the great culinary techniques of modern cooking, especially when it involves such classy impaling of poultry?
If the Beer Can Chicken ($58) looks a little too dubiously controversial for you, go for the Veggie Portobello Burger ($20) or the enticing Waffles & Breaded Wings with Maple Syrup & Whipped Honey Butter ($22).
Check out our full review of Overeasy here.
Address: 541 Orchard Road, Liat Towers, #01-01, S(238881)
Opening Hours: Mon – Fri 11 am – 12 am; Sat – Sun 10 am – 12 am
Tel: 9129-8484
Website
12. Spago by Wolfgang Puck
You've probably heard of the name Wolfgang Puck at least once in your life. Whether you thought he was an actor or a bike gang leader, we're here to clear that up once and for all. Wolfgang Puck is a celebrity CHEF and his latest labour of love is Spago by Wolfgang Puck.
You know what you're in for when you dine at Marina Bay Sands, so you can expect to find dishes like the most expensive Kaya Toast ($33) in the world. This elevated level local dish combines seared Foie Gras, pandan-coconut jam, toasted brioche, slow cooked egg yolk and Foie Gras-espresso mousse. Much atas, very wow.
Address: Sands SkyPark, Tower 2 Level 57, S(018972)
Opening Hours: Mon – Fri 6 pm – 10 pm; Sat – Sun 6 pm – 11 pm
Tel: 6688-9955
Website
13. Aloha Poke
There's more to Hawaii than its sunny beaches and hula girls. How could we forget about their food! Pronounced as "Aloha Po-Kay", Aloha Poke lets you customise your very own marinated Hawaiian raw fish salad.
If you're in an indecisive mood and picking out all the different ingredients is just too much for your soul to handle, try their Standard Nalu Tuna ($15.90) or the Standard Nalu Salmon ($15.90) poké bowls instead.
Address: 92 Amoy Street, Singapore 069911
Opening Hours: Mon – Fri 11.30 am – 2.30 pm, 5.30 pm – 11 pm; Sat 11.30 am – 2.30 pm
Tel: 6221 6565
Website
14. Open Farm Community
It doesn't get any fresher than having world-class chefs pick ingredients grown in their backyard farm and cooking them on the spot just for you. Take a raincheck on your usual fast food hangouts and cleanse your system with some farm-to-table goodness like the Roasted baby chicken, braised leeks with hazelnut butter & wild watercress salad ($28) and the Rustic fish pie with fresh thyme from the garden ($18).
Besides, when's the last time you checked out an actual farm in Singapore? Check out our full review of 20 dishes we had at Open Farm Community here.
Address: 130E Minden Road, S(248819)
Opening Hours: Mon – Fri 12 pm – 3 pm, 6 pm – 10 pm; Sat – Sun 11 am – 10 pm
Tel: 6471-0306
Website
15. Colony
There's nothing more heartwarming than walking into a buffet with an empty stomach and soaking in the sights and smells of glorious food platters on full display. Pace yourself with Colony's eight "live" conservatory kitchens showcasing the best of Chinese, Indian, Indonesian, Malaysian, Western and local dishes.
Keep a lookout for their dinner speciality, the Colony Laksa with Homemade Lobster Ball (shown above) too!
Address: 7 Raffles Avenue, The Ritz-Carlton, Millenia Singapore, S(039799)
Opening Hours: Mon – Sat 6.30 am – 10 am, 12 pm – 2.30 pm, 3.30 pm – 5.30 pm, 6.30 pm – 10.30 pm; Sun 12 pm – 3.30 pm
Tel: 6434-5288
Website
16. Saint Ma
When you can eat good food without feeling guilty from all the carbs and preservatives, that's the dining dream. Featuring a list of organic and pesticide-free produce within their repertoire of dishes, Saint Ma takes pride in delivering health-centric Euro-Asian nosh like the Grilled portobello mushroom steak & asparagus ($22) and the Steamed Seabass With Lemon Juice ($36).
Address: 3 Temasek Boulevard, #03-300/301, S(038983)
Opening Hours: Tues -Thurs 5.30 pm – 12 am; Sat 11 am – 4.30 pm, 5.30 pm – 1 am, Sun 11 am – 4.30 pm, 5.30 pm – 12 am; Closed on Mon
Tel: 6235-4990
Website
17. BoCHINche
The first thing that comes to mind when I think of Argentina is football. Clearly I haven't tried any Argentinian cuisines, but there's always a first time for everything! Offering a new menu with small plates for sharing, tuck into BoCHINche's Caramelized pork belly, grilled prawns, sweet potato & chorizo ($18) or try out something from their Argentinian Beef selection including Bife angosto (300g Sirloin) ($49) or the Asado (300g Grilled flank steak) ($45).
If you want to share some Argentina love with your family and friends, you can also pick up some authentic Argentinian goodies from their gourmet market!
Address: 22 Martin Road #02-01, S(239058)
Opening Hours: Tues – Thurs 5.30 pm – 12 am; Fri 5.30 pm – 1 am; Sat 11.00 am – 4.30 pm, 5.30 pm – 1 am; Sun 11.00 am – 4.30 pm, 5.30 pm – 12 am
Tel: 6291-0218
Website
18. Bao Makers
My anaconda don't want none unless you got baos hun! It's about time to expand your bao knowledge beyond Char Siew Baos and Xiao Long Baos. At Bao Makers, anything is bao-ssible. If you're going with a group of friends, split a Bao Platter ($28), which comes with the classic Pork Belly, Bulgogi, Chilli Crab and Teriyaki chicken bao,
They even have Ice Cream Bao ($5) for dessert, featuring a choice of chocolate, cookies & cream, vanilla or coffee ice cream!
Address: 78 Horne Road, S(209078)
Opening Hours: Mon – Fri 11am – 9 pm; Sat 10 am – 10 pm; Sun 10 am – 6 pm
Tel: 6291-2330
Website
19. Elemen
If you thought sushi couldn't get any tastier, you thought wrong. Savour healthy treats like the Avocado Roll in Japanese Style ($15.80) or customise your meal with a 5 Course Set ($23.80++) or an 8 Course Set ($32.80++), which comes with extra sides of bread and Apple Cider.
Address: 9 Raffles Boulevard, Millenia Walk, #01-75A/76 S(039596)
Opening Hours: 6238-0511
Tel: Mon – Sun 11.30 am – 4 pm; 5.30 pm – 10 pm
Website
20. &MADE Burger Bistro
Before we even get started, is it just me or does that piece of bacon just call out to you? It almost looks 3-D, or maybe I'm just hungry again. Even though &MADE Burger Bistro is situated in one of the most atas places in Singapore, aka Sentosa Cove, you'll still be able to get succulent, gravity-defying burgers at prices that won't leave a gaping hole in your wallet!
Try out their hearty The Blue Moon ($24) with dry-aged meat sprinkled with French blue cheese for that extra kick to your burger if you're bored with the usual cheese burgers.
Address: 31 Ocean Way, Quayside Isle, #01-03, S(098375)
Opening Hours: Mon – Sun 12 pm – 12 am
Tel: 6690-7570
Website
When The Hunger Pangs Call, You Know What To Do
If I was hungry before I started this monthly guide, I literally can't feel my stomach any more after looking at all these pictures. Whether you're trying out a new "clean" diet or decide to go rogue and pig out, you'll now be spoilt for choice!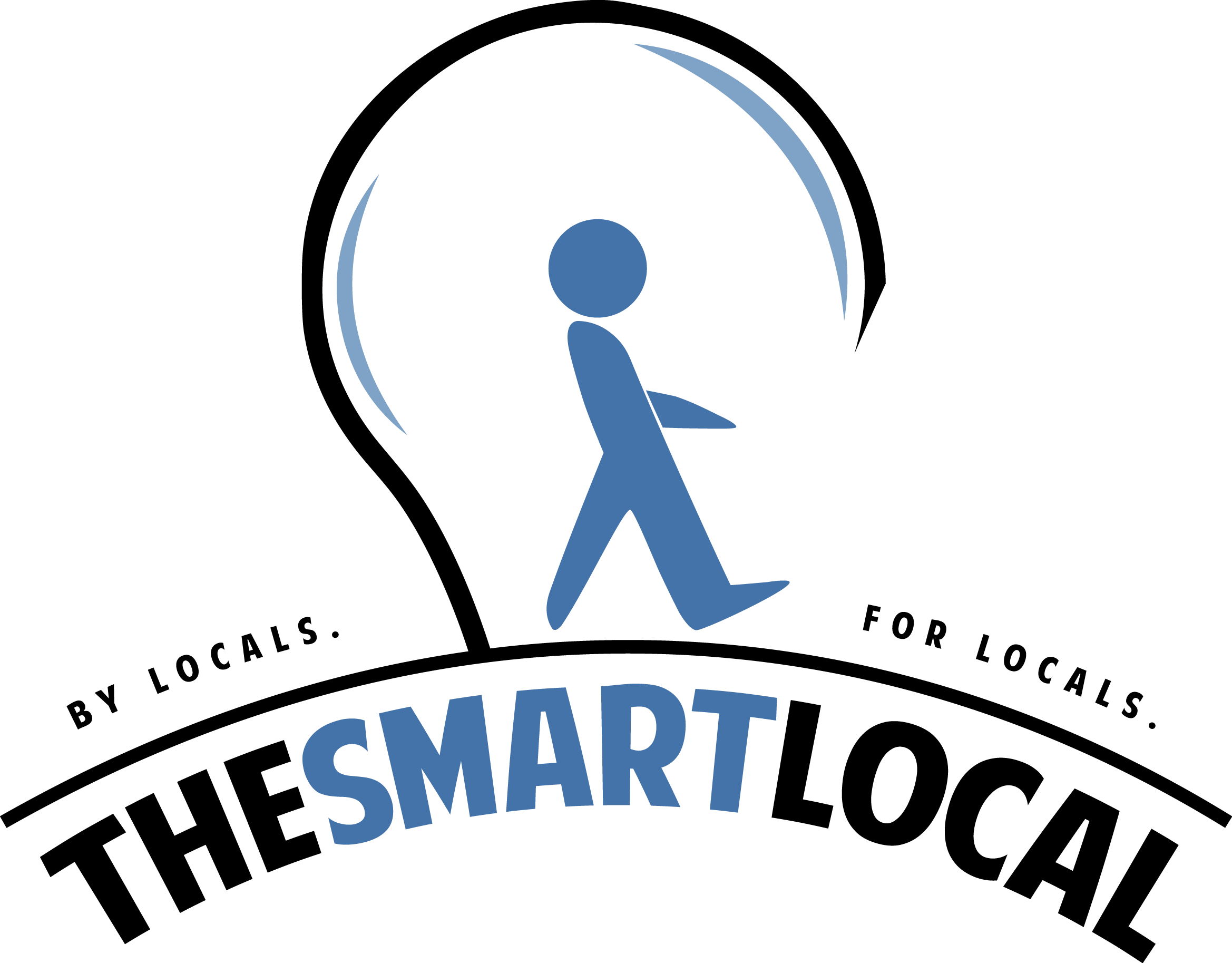 Drop us your email so you won't miss the latest news.