Virtual museums and online exhibitions
---
Phase 2 is finally here, and we're seeing fitness junkies heading back to gyms, foodies dining out, plus friends and couples reuniting in full force. But before we all go out in droves, remember the virus spreads easily in crowds – so perhaps it's better to remain cautious for now and go out only when needed. 
After all, choosing to be careful doesn't mean you have to miss out on the fun. There are many immersive experiences online that you can explore with friends even without stepping out of the house. 
For starters, we've found 7 free virtual museums and online exhibitions that are worth staying home to check out. On top of merely passing time, they'll broaden your perspectives and enrich your knowledge of art and culture. 
---
1. Yayoi Kusama Infinity Room
---
You might remember Yayoi Kusama's Infinity Mirrored Room making its Singapore debut in 2017 – and how it took our IG stories by storm. Now, it returns to Instagram in an immersive drone video by The Broad Museum LA. 
Although it's a virtual experience, it's still a mesmerising sight to behold. The exhibition itself is stunning, with pristine mirrors lined up to form an endless optical illusion. The lights twinkle like stars in different sizes and colours – all designed to take you to another world. When combined with the ethereal music by composer Robert Aiki Aubrey Lowe, it's the perfect IGTV video to silence the busy outside world and provide a much needed therapeutic escape. 
A protip is to watch this 8-minute virtual exhibition using headphones, or catch it on YouTube for HD widescreen quality. 
Visit the Infinity Mirrored Room. 
---
2. The eGrad Expectations 2020
---

Breathe, a video documentation of the artist's suppression of pain, struggles and guilt.
Image credit: Li Weijin, Charmaine [BA (Hons) Fine Art Practice]
There's been an uproar over cancelled exhibitions, events and graduation ceremonies in Singapore due to COVID-19, but the Nanyang Academy of Fine Arts (NAFA) is taking it in its stride. To showcase the work of the talented graduates from its School of Art & Design, they've created an exciting virtual exhibition experience for the public. 

Petit Pientre aims to educate young children on sustainability through a paint-making kit.
Image credit: Genevieve Heng [Diploma in 3D Design, Object and Jewellery]
The eGrad Expectations 2020 will display over 600 works created by around 700 graduating students from 8th – 16th July 2020, with an "unboxing" (opening ceremony) on 7th July 2020, at 7PM. There's something for everyone to enjoy at this virtual exhibition, from fine art pieces, eye-catching jewellery and furniture, to quirky animations and entirely new fashion lines. 

ALTER – an original modular collection.
Image credit: Claudia Lee [BA (Hons), Fashion & Marketing]
You're free to immerse in this virtual showcase on your own, but note the special scheduled events lined up. Highlights include daily graduate highlight videos (#GraduateNorm) at 2PM and #GucciFR sessions at 3PM where you can catch informal chat sessions and gain insights to life at NAFA with different faculty members and students. 
Visit The eGrad Expectations 2020.
---
3. Bear71
---

Image adapted from: Bear71
Originally only available in VR format, Bear 71 is an interactive installation now available on both regular desktop and mobile browsers – yes, even the one you're using now! It's fully online, so no downloads are needed. 
Once you hit enter, you're dropped into a VR forest landscape, only now you're no longer human, but a grizzly bear. In Exploration Mode, you're free to roam the forest. Expect to bump into other animals, watch trail cams and discover new plants – think Brother Bear meets video games. 

You can view Bear71 via both regular web browsers or a VR headset 
That said, this installation is more than just a game. As you invest into the bear's story, a narrator's voice guides you to think about your relationship with wildlife. Whether you laugh, cry, or coo at the bear cubs, you'll definitely leave with a newfound appreciation of the natural world. 
Visit Bear71.
---
4. The Met
---

Image adapted from: Vogue 
If the only time you've peeked into the Metropolitan Museum of Art is through the Met Gala videos, here's your chance to virtually explore it in-depth. The Met 360° Project is a series of 6 360-degree videos of the museum – each highlighting a different room. Explore each one as if you're really walking down the galleries, without needing to hop on a 22-hour flight to New York. 

Image adapted from: The Met 360° Project 
Highlights include the historic Great Hall with its beautiful archways, the architecture landmark Met Breur and the medieval Met Cloisters. Perhaps the most exciting is the Temple of Dendur, an actual ancient ruin in its entirety, complete with real hieroglyphics you can see up close. 
Visit the The Met 360° Project. 
---
5. An Old New World: Digital Edition
---

Image adapted from: National Museum Singapore
Closer to home, our museums' virtual capabilities are amazing too. Take for example this immersive digital exhibition by the National Museum Singapore, titled An Old New World. 
Best explored on desktop, you're able to freely travel around virtual exhibitions like you would in a real one. The visuals are rendered seamlessly, topped with good sound effects and easy navigation tools. The experience is akin to playing an RPG – but instead of playing a game, you're looking at precious historical treasures.

Visit #GalleryAnywhere to explore virtual events from The National Museum and National Gallery Singapore
These artefacts include personal items from Sir Stamford Raffles and William Farquhar, ancient tools from the sea people and even a specimen of a dugong embryo. Needless to say, the exhibition provides a remarkable window into what Singapore was like before it was the city we know and love today.
In fact, there's so much to see that going through the entire virtual museum can take hours on end. For a more condensed version that'll take you through the highlights, go for the guided tour mode. 
Visit An Old New World.
---
6. Miz Cracker: Visits
---

Image adapted from: @artforum
This new IGTV series offers a uniquely light-hearted take on art and culture. Hailing from the US, it features celebrity drag queen Miz Cracker as she takes you along mini art exhibitions in New York City.
Episodes range from 4-10 minutes, each featuring esteemed painters, poets and artists. Get an insider glimpse of how they make their art, from intricate paintings to massive puppet walls. Not only will you get to see their work, you'll also learn about their inspiration, processes and personal thoughts about the art. 
Deep diving into such topics could easily become boring, but Miz Cracker's jovial personality makes for a relaxed conversation you'll feel like you're a part of. 
Visit Miz Cracker: Visits
---
7. Singapore Art Museum
---

Image credit: @singaporeartmuseum
The Singapore Art Museum (SAM) is closed – not just for the pandemic, but also for redevelopment works slated to last till 2023. Yet, the folks behind the SG Biennale exhibitions have found a way to still bring the museum to the masses in collaboration with Google Arts & Culture. 
The website is home to a full suite of stories, collections and rooms. You can see exhibitions from all the way back in 2015, complete with pictures and write-ups. Budding artists can also look for inspiration and explore artworks based on their medium of choice, be it wood, paper, metal or paint. 

Image adapted from: Singapore Art Museum
Revisit the good times spent in familiar rooms like the colourful Imaginarium and the famous sculptures that once adorned the archways before SAM closed. The pictures on the website have captured these exhibitions true to how they were – excluding the crowds and the chatter. 
We don't know what the refurbished museum is going to look like when it opens again, but for now, the virtual version will more than suffice. 
Visit Singapore Art Museum.
---
Immerse yourself in art at The Grad Expectations by NAFA
---
Instead of chiong-ing out and immersing yourself in the crowds, there are plenty of ways to enjoy your time safely indoors. Fun virtual experiences are aplenty, and we're especially impressed with how museums and exhibitions around the world have brought art to life even through a screen. 
NAFA's The Grad Expectations, for one, is held this year in a virtual space like never before. It may be a bummer for those who enjoy seeing art in person – but there are many silver linings that make it equally, if not even more enjoyable than traditional graduation showcases. 

Image credit: NAFA
Now that it's online, art across the disciplines of design and media, fashion studies, fine art and 3D design are connected seamlessly instead of being scattered across various locations. We can now enjoy all of the art literally anytime, anywhere. 
The programming is more vibrant as well – with daily programme updates, graduate profile videos and live talk show sessions. These live virtual meetings feature both graduates and faculty members, not to mention accomplished local artists and industry members. 
So whether you're an art enthusiast or looking for something to excite the mind, mark 8th – 19th July 2020 on your calendar! Bookmark the site for fresh updates stat, and get ready to be immersed in a world of creativity without the physical crowds. 
---
This post was brought to you by Nanyang Academy of Fine Arts.
Featured image adapted from (L-R): Vogue, @thebroadmuseum, Charmaine Li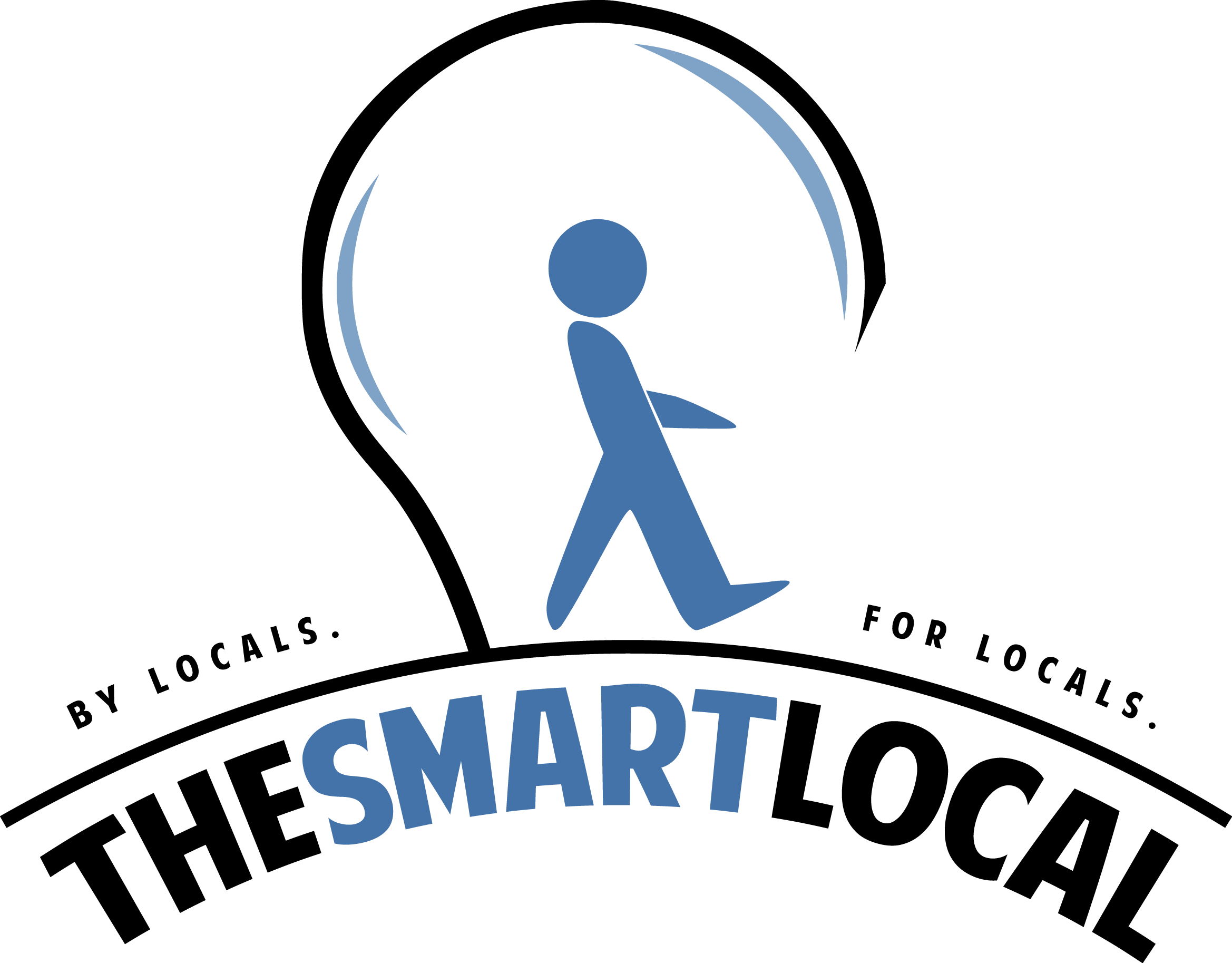 Drop us your email so you won't miss the latest news.