Art installations in Singapore
---
Art connoisseur or newbie, you've probably heard of the latest art exhibitions like the Patricia Piccinini exhibit at the ArtScience Museum or the Wayang Spaceship at SAM. For art-hungry individuals who have been to all the museums, there are also other standalone art installations that can be found in public and residential areas.
For your next artsy day out, consider taking a break from the big boys and checking out these individual art installations instead. Bonus points as they're free of any admission fees. 
---
1. Here is SG sculpture at Marina Bay waterfront
---

The installation is interactive and open to all. 
As one of the newest additions to the Marina Bay area, the Here is SG installation depicts a deconstructed cylindrical piece alongside a 3D model of the SG Mark. Don't be shy to climb into the tunnel for some Matrix-inspired photos, or strut in front of the SG Mark for a walking shot – the photo options are endless.
Eco-friendly folks will be glad to know that the sculptures are made from 100% reconstituted timber, which means that no excess wood was wasted in its conception. The sculpture is also powered by energy-saving LED lights that illuminates at night, so those hanging out around the CBD area can pop by for a visual treat after work.
Address: Marina Boulevard, Singapore 018956
---
2. Singapore Soul at Ocean Financial Centre
---
Set in the heart of Singapore's CBD area, the Singapore Soul sculpture sits comfortably on a raised platform. And we literally mean sit, as the art piece is in the shape of a sitting man that's crafted out of steel. 
If you look closely, you'll notice that the white outlines are made up of words in Singapore's 4 main languages: English, Malay, Tamil, and Mandarin. Curious cats can stand inside the sculpture for a closer look and pick out the various phrases. The statue also lights up at night, making it a lit photospot. 
Address: 10 Collyer Quay, Singapore 049315
---
3. Floral Clock at Gardens by the Bay
---

You can find the Floral Clock beside the canopy. 
Watch connoisseurs might want to bookmark this spot – the Floral Clock at Gardens by the Bay. As its name suggests, this artwork depicts the shape of an Audemars Piguet watch face with the combination of various flora and stainless steel. 
Pick a spot along the clock and strike your best #cottagecore pose. You'll also want to pick out a vibrantly coloured OOTD so you can match the colourful flowers that adorn the clock. 
Address: 18 Marina Gardens Drive, Singapore 018953
---
4. An Enclosure for a Swing at Bishan-AMK Park
---
Northies might be familiar with the An Enclosure for a Swing sculpture at the Bishan-AMK Park. But for those who didn't know, this huge metal sculpture was made by a local sculptor and is currently housed at the Recycle Hill section of the park. 
Crafted with steel ribbons, this art installation mimics a motionless swing where everyone can climb up and take a seat on one of the ledges. Ponder about your future or meditate on some self-love mantra as you immerse yourself in the surrounding nature.
Address: Bishan-Ang Mo Kio Park, 1384 Ang Mo Kio Avenue 1, Singapore 569981
---
5. Multiple sculptures at Sengkang Sculpture Park
---
There are tonnes of things to do in Sengkang, from chowing down at the 24-hour Sengkang Square Kopitiam to visiting the gorgeous Arulmigu Velmurugan Gnanamuneeswarar Temple. But perhaps a lesser-known beauty of Sengkang is the Sengkang Sculpture Park, filled with giant installations that make for great IG-worthy pictures. 
Just 3 minutes walk away from Cheng Lim LRT, this marine-themed park features the likes of a hollow whale-shaped skeleton that you can walk through and giant eggs you can chill on. They've all been painted vivid hues of yellows, blues, and cream so you know your Instagram feed will be popping with colour. 
Address: Compassvale Street, Sengkang
---
6. Elliptical Pavillion at Mapletree Business City II
---
Much like the mirror funhouses we see at carnivals, the Elliptical Pavillion features 2-way mirrored glass panels that make for fun whimsical pictures. The panels curve around each other, forming a pseudo maze that you can walk in. 
Let your creativity run wild here, and play with different angles that portray different sides of the installation. Snap a close up shot of you in between the panels, or take a wide shot where you're frolicking inside the maze. 
Address: 70 Pasir Panjang Road, Singapore 117371
---
7. 24 Hours in Singapore at Asian Civilisations Museum
---
You might have seen these giant metal balls on your way to the Asian Civilisations Museum. For those who've always wondered what these were, these stainless steel pieces actually make up the 24 Hours in Singapore sculpture collection by a local artist. 
Apart from posing with your reflection, you can also check out the auditory features that play iconic Singapore sounds – such as the hustle and bustle at hawker centres and local public transport sound effects. So while you're snapping away, take a pause and immerse yourself in the various sounds you hear. 
Address: 1 Empress Place, Singapore 179555
---
Check out these free art installations
---
Aside from being a buzzing business hub, Singapore also boasts an artistic side that's filled with museum-worthy art pieces such as the Here is SG installation. 
A part of the Passion Made Possible brand, this sculpture acts as a gathering ground for all to be inspired, and an interactive space for people to gather and hang out. Its surrounding cityscape also contributes to the chic vibes of the pictures taken here. 
For those heading to the Marina Bay area for a TGIF drink, consider paying the new Here is SG installation a visit. Commemorate your time there with a bunch of pictures and share them on social media with the hashtag #HereisSG so your pals know about it too.
---
This post was brought to you by Singapore Tourism Board.
Photography by Ian Sim.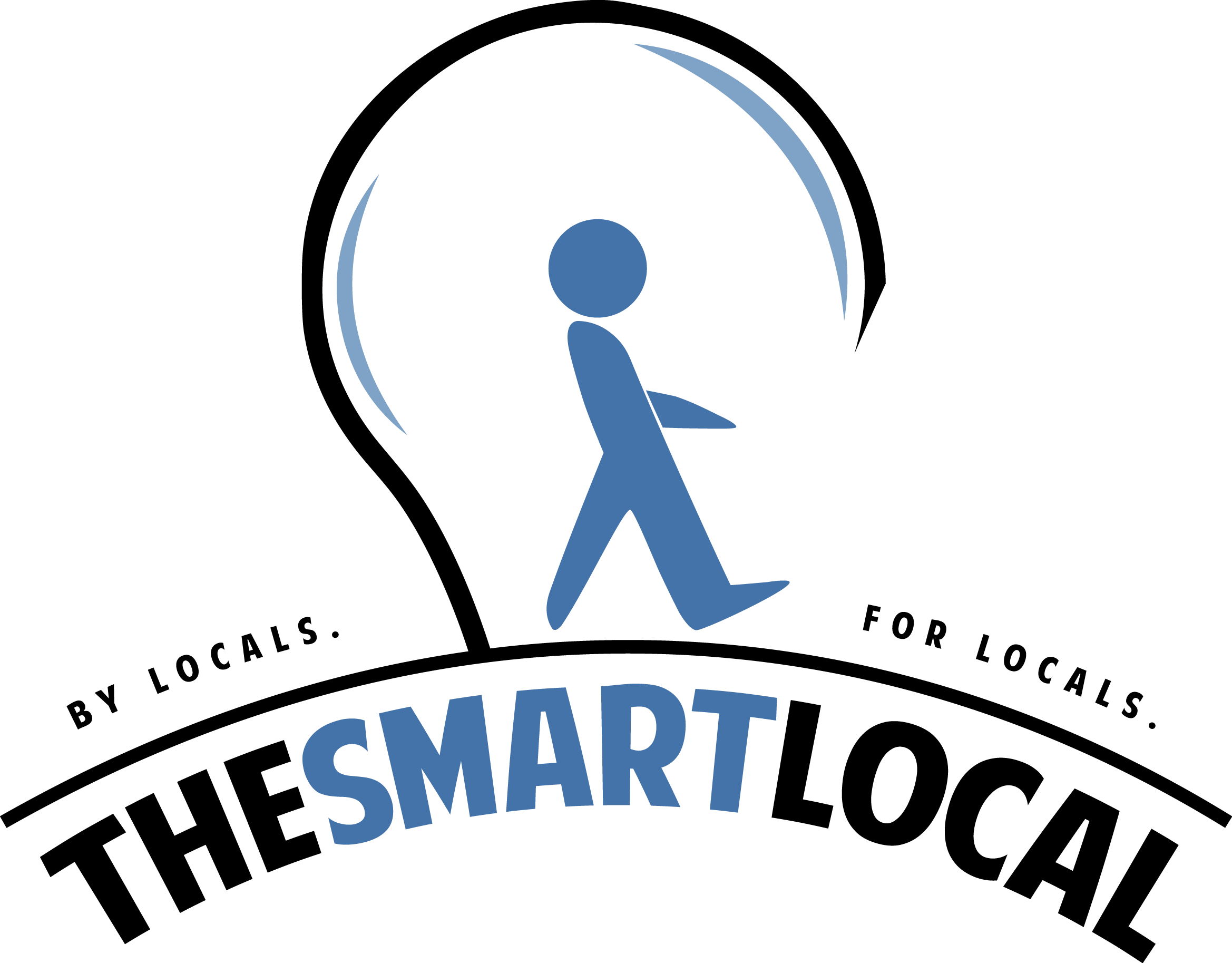 Drop us your email so you won't miss the latest news.