Sengkang guide
---
Other than being known as the land of Jamus Lim and second-last stop on the North East Line, Sengkang is still a mystery to most of us – residents never seem to rave about their hometown the way Westies or Easties do.
Though I often only ever go to Sengkang to visit friends, or pass it on the way to Punggol, the seemingly quiet neighbourhood actually has plenty to offer. Here are some of the best things to check out in Sengkang, as recommended by residents themselves:
---
1. Floating Wetlands & lalang patch at Sengkang Riverside Park
---
Floating Wetlands
---
Not many neighbourhoods can proclaim that they've got a riverside in their premises, so Sengkang residents, you guys have it good with the Floating Wetlands at the Sengkang Riverside Park. The 213,000SQM park has artificially constructed wetlands lined with bridges and dotted with little islets of lush green plants popping up above the water.
Upon entering the tranquil space, we could immediately smell the sweet scent of flowers and spot wildlife like birds scuttling around the marshes. Damselflies are also commonly spotted here. Wander across an elevated bridge to enjoy the best views of the area, and take a break at the giant fruit sculptures that double up as rest stops.
Pro-tip: Be sure to bring insect repellent, as we've found mosquitoes to be pretty vicious in this area.
---
Lalang field 
---
Tuas may be where most go to find whimsical lalang fields but if you're in Sengkang, know that there's something similar here as well. Channelling out-of-Singapore vibes are the ponds surrounded by lalang grass, at the northern end of the Sengkang Riverside Park.
Take a stroll through this area to spot terrapins, dragonflies and butterflies. Avoid white shoes during the rainy season – there's a chance they'll come out brown when the ground gets squelchy and muddy! Evenings are the best time to come around to feel like you're anywhere but sunny Singapore. 
Address: Anchorvale Street, Singapore 544834
Opening hours: 24/7
---
2. Wild Wild Wet on a budget at Sengkang Swimming Complex
---
With Singapore's perpetually hot weather, it's always a good idea to take a dip into the pool. Sentosa's Adventure Cove and Wild Wild Wet aside, our sports complexes have pretty good pools to flaunt as well – one of them at Sengkang Swimming Complex.
There are eight slides, a water playground for kids, a jacuzzi pool and two Olympic-sized swimming pools – just in case one isn't enough. Prices are the same as other public swimming complexes as well, at an affordable $1.50 on weekdays and $2 on weekends for adults.
Other sports facilities within the CC include a hockey pitch, an ActiveSG gym and a soccer field for a full day of sports.
Address: Tue – Sun 6.30AM-9.45PM | Mon 3PM-9.45PM
Opening hours: 57 Anchorvale Road, Singapore 544964
Sengkang Swimming Complex website 
---
3. Alfresco dining by the pond at Punggol Park
---
You gotta love the quirks of the North East – for the one, the lines between the neighbourhoods can get pretty blurry and here's one good example. Punggol Park is technically in Hougang but is regularly visited by Sengkang folks due to its proximity.
Great for a rejuvenating walk, the serene park surrounds a large pond that keeps the area windy and cool. Not to mention, it looks ultra dreamy thanks to the lush greenery, and any IG story of it is bound to incite plenty of friends asking "where is this?".

Five & 2 bar
Wide walkways flanked by trees and a scenic pond aside, the area is home to an alfresco bar. Five & 2 has been recommended by all the Sengkang residents we spoke to as one of the best places to chill at in the evenings.
Facing the pond, the bar has both indoor and outdoor seatings, illuminated by fairy lights at dusk – perfect for an evening of tipples with friends. Beer pints begin from $14 and Western mains from $14.80.
Address: 97 Hougang Ave 8, Punggol Park, Singapore 538792
Opening hours: 4PM-11PM, Daily
Telephone: 6282 8801
---
4. Giant sculpture playground at Sengkang Sculpture Park 
---
At Sengkang Sculpture Park, you're in for a whale of a time. Just a stone's throw away from Sengkang MRT station is this photogenic spot of the North East, with large and colourful marine-themed sculptures that pay homage to the neighbourhood's past fishing days.
Spot artworks like whale-shaped structures you can walk through, abstract sculptures of our ancestors fishing and giant eggs that look straight out of Jurassic Park.
Right above the park is the LRT track. It's not your usual park backdrop but hey, just one more thing to add to the list of Sengkang's quirks.
Address: Compassvale Street, Sengkang
Opening hours: 24/7
---
5. 24H food at Sengkang Square Kopitiam 
---
Every town has a popular hawker centre that residents will recommend to visitors. For Sengkang, it's Sengkang Square Kopitiam, open 24H daily. Right next to Compass One mall, this is where you can refuel if classic kopitiam fare is more your cup of tea.
Most of the stores here seemed well-patronised during our visit at lunchtime, but what we really had to try was the highly-recommended Mala Xiang Guo store. A filling meal for two with plenty of vegetables and meat set us back a reasonable $14. 
Pro-tip: Use the money-saving kopitiam hack of placing instant noodles at the bottom when ordering.
I particularly enjoyed the fact that our xiao la (less spicy) order had less oil while still delivering the smoky mala flavour. There's a wide variety of ingredients to pick from here, but the best few we tried were the chewy sweet potato noodles, springy Maggi mee and surprisingly "QQ" black fungus.
Other resident-recommended dishes you can try at this kopitiam include the sambal stingray, mookata and the famous King Of Fried Rice which originated from Golden Mile.
Address: 10 Sengkang Square, Kopitiam Square, Singapore 544829
Opening hours: 24/7 – only for selected stores

---
6. "Temple district" with colourful South Indian Hindu temple 
---
There's no need to jet off all the way to Thailand for temples when we've got our own share of aesthetic ones here on our shores. Sengkang has a mini "temple district" that's easily accessible by LRT, featuring both Chinese and Hindu temples, lined side-by-side.
Arulmigu Velmurugan Gnanamuneeswarar Temple is a sight to behold, painted from tip to toe in a whole myriad of beautiful pastel colours during its $4 million revamp in 2018. 
The temple is filled with intricately carved statues of different gods that Hindu devotees pray to. To visit, be sure you're dressed appropriately – wear something that at least covers up both shoulders and knees.
Also head next door to check out the gorgeous Tian Guo Fo Tang (天国佛堂). Painted all white, this looks like – dare I say – heaven.
Address: 50 Rivervale Crescent, Singapore 545029
Opening hours: 7.30PM-11.45PM & 7PM-8.45PM, Daily
Telephone: 6294 6739
Arulmigu Velmurugan Gnanamuneeswarar Temple website 
---
7. Free 24H air-conditioned study rooms at Sengkang CC
---
Mugging is never fun – differentiation, integration and E=mc²? No thank you.
Doraemon's Memorization Bread, unfortunately, doesn't exist in our world but things like finding the perfect study spot will always make studying a million times more pleasant. For your next productive study sesh, look no further than the 24H study rooms at Sengkang CC. 
They've got everything you need from cool A/C air to multiple power points under every desk. Free-flow drinking water is also provided at the front of the study area so be sure to bring a water bottle for a refill. Secure your slot on their booking portal before heading down.
Pushcarts selling affordable bites like $1 Cheese Balls and Super Rings are also available at the CC's Level 1 atrium space for those feeling peckish.
Address: Level 3, 2 Sengkang Square, #01-01, Singapore 545025
Opening hours: 24/7 | Closed from 10AM-11AM for cleaning
P.S. If you're a working adult, there's an alternative Workspace@Sengkang, which is also free – contact 6715 7029 for booking enquiries.
---
8. Free TCM Clinic with acupuncture services
---
It seems that even without the internet, all the ah gongs and ah mas of the area know of the Singapore Thong Chai Medical Institution, located above the Sengkang Polyclinic. It's not uncommon for clinics to have queues but this one is widely visited because medical services are free for all.

Image for illustration only
All you need is your IC, passport or birth certificate to access their medical consultations, acupuncture services and TCM treatments for diseases like cancer and kidney diseases. Visit early to avoid queues to try out their TCM services, provided by MOH-registered physicians.
If you'll just like to extend a helping hand to the less fortunate instead, contribute to the clinic by donating on their website.
Address: 2 Sengkang Square, #04-06 Sengkang Community Hub, Singapore 545025
Opening hours: Mon – Fri 7.30AM-11.15PM & 12.30PM-4.15PM | Sat 7.30AM-11.15AM (Closed on Sundays)
Telephone: 6556 9054
Singapore Thong Chai Medical Institution website
---
9. Easy access to Coney Island and other nature spots
---
There used to be the notion that Singapore's has no nature, but we've since realised that that's anything but the case – especially with "hidden" gems like the North East Riverine Loop. 26KM-long, the extensive trail loops around the North Eastern areas of Singapore including Punggol, Sengkang and Buangkok.

Lookout point near SAFRA Punggol, along the loop.
Venture into the Insta-worthy park connector trail that'll take you past nature enclaves like Coney Island and Punggol Point, both a scenic waterfront walk away from Sengkang. Lorong Halus Wetland and Punggol Waterway Park are also easily accessible via the park connector network.

One of Coney Island's hidden beaches
Recommended route (starting at Sengkang): Sengkang Riverside Park → Punggol Point Park → Punggol Promenade → Lorong Halus Wetland → Sungei Serangoon Park Connector → Punggol Park
Check out NPark's map for the full Northeast Riverine Loop
---
10. Free firefighting experience at Sengkang Fire Station 
---
While passing Buangkok Drive, you simply can't miss the ginormous structure that is the Sengkang Fire Station. It's always great to know that there's buff firemen the reassuring presence of firefighters in your area. Beyond that, the fire station also typically holds weekly open houses for visitors to get an insider's look.

Image credit: @joleeqh
Pre-Covid, kids could look forward to sitting in a real fire truck and experience shooting a powerful jet stream of water out of a firehose. The activity is unavailable now and will presumably restart in the near future. In the meantime, curious folks can still sign up for a virtual tour of the fire station.
Address: 50 Buangkok Drive, Singapore 545064
Opening hours: 24/7
Telephone: 1800 286 5555
---
Bonus: Scenic LRT "monorail ride" around Sengkang
---
LRTs are intriguing – not just because they are amusingly slow, but also in the fact that they can only be found in a small handful of neighbourhoods around Singapore. 
Our LRT ride around Sengkang took us on a scenic journey past rivers, empty fields and endless stretches of HDB blocks – all without having to walk or break a sweat. If you've got scenic bus routes done and dusted, try LRT rides next.
---
Things to do in Sengkang
---
Despite being the less-explored sibling of the popular Punggol, Sengkang shines with a wide variety of things to do and plenty of picturesque nature parks. From visiting colourful temples to exploring 26KM trails, there's plenty to fill your day out in this charming neighbourhood. 
For more neighbourhood guides, check out: 
---
Photography by Clare Ong.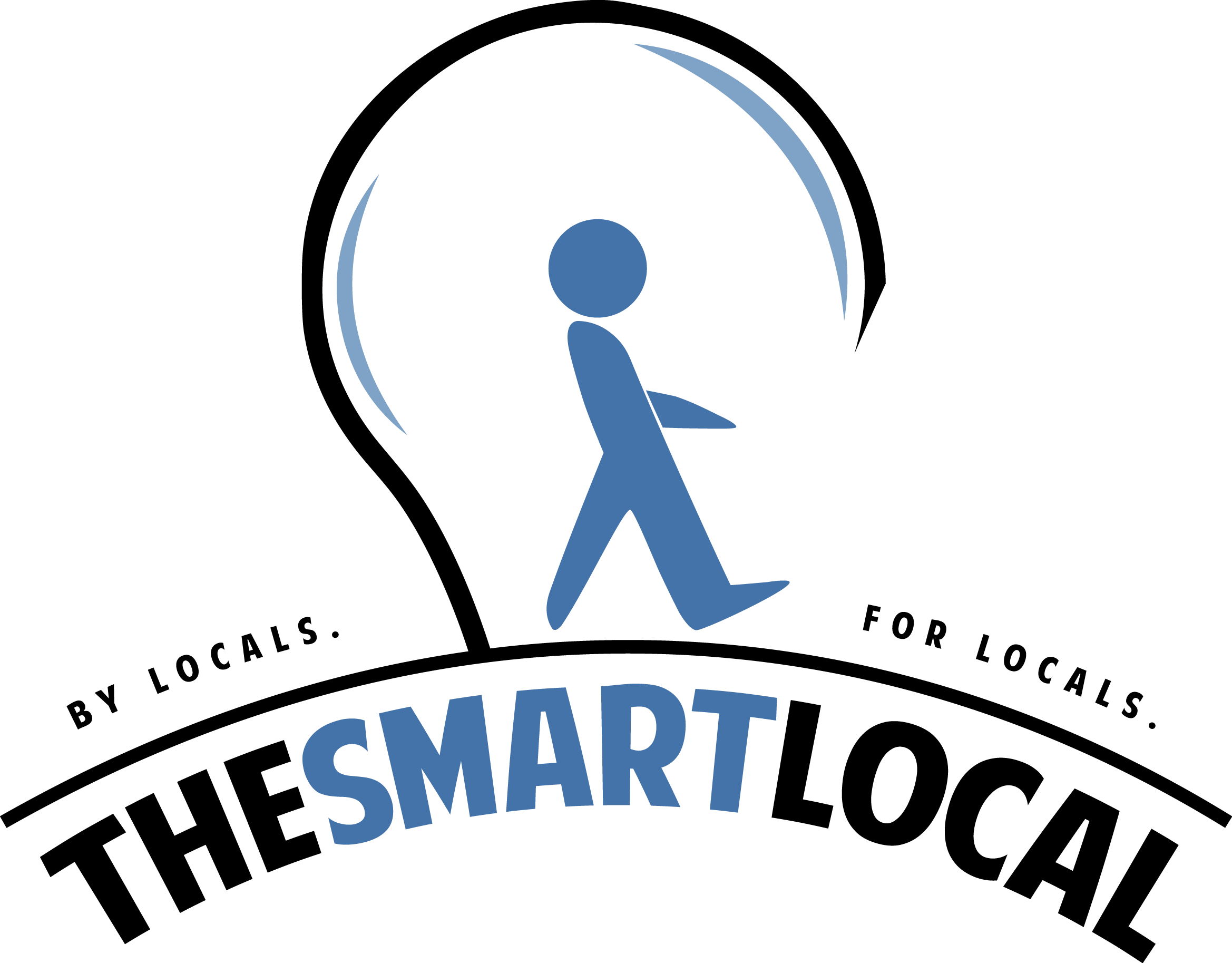 Drop us your email so you won't miss the latest news.