Eco-friendly lifestyle in Singapore
---
As someone who is aware of the environmental issues that plague our world, I've always wanted to lead a more sustainable lifestyle but never really got to it thanks to procrastination.
Growing up, taking plastic bags for groceries or plastic utensils for dabao meals were things I never really gave a second thought to. But after learning increasingly more about the negative impacts of my habits on the environment from friends and the media, I told myself that it was time to finally make a change.
Here's how I set out an actionable one-week plan in an attempt to lead a more eco-friendly lifestyle:
---
Monday – brought out a reusable tote bag for my grocery shopping
---
Yes, many Singaporean mums would argue that they recycle their plastic bags from grocery stores as garbage bags too. However, it still doesn't address the pollution that comes from the production of these plastic bags. Hence, one way that I, as a consumer, could make a difference was to reduce my carbon footprint by bringing my own reusable tote bag.
Starting the week by putting my plan into action gave me a huge sense of accomplishment. Hanging my tote bag right beside my door reminded me to take it out everytime, so it wasn't much trouble at all.
Day 1: checked. It was surprisingly easy to adopt this habit, and I only wished I had done so earlier. My journey as an eco-warrior was just beginning.
---
Tuesday – slept with only a fan switched on and my windows open
---
As someone who got used to the chilly winter nights in Australia while completing my university studies, it was hard for me to adjust when coming back to hot and humid Singapore. For the first month or so, I would sleep with the aircon switched on, which caused the electricity bill and my carbon footprint to spike.
Now that I was better acclimated, I decided to go back to sleeping with just my fan switched on and my windows open. Truth be told, I was expecting to toss and turn in bed due to the stuffiness of my room. To my surprise, I actually slept really well and even had to pull my blanket up in the middle of the night as it was getting a little cold.
Pro tip: Try setting the aircon to switch off automatically after an hour if you can't fall asleep without air conditioning – which saves you on your utility bills too. Have a fan standby switched on if you need a breeze throughout as well.
---
Wednesday – switched to reusable containers for lunch runs
---
Bringing a reusable container every time I takeaway food – or bento box in my case – probably sounds like a very leh chey thing to do. However, being back in the office every Wednesday would require me to do so, so I got myself an aesthetic bento box from Shopee to start refusing wasteful, dabao plastics.
It wasn't too much of a hassle – all I needed to do was chuck it in my bag and wash it at the office after lunch. I wasn't the only one who did it too, a couple of my colleagues had been using reusable containers as well, proving that the habit is slowly but surely having higher uptake  Not only are the reusable containers suitable for packing soups, they also made my food seem more appetising than styrofoam boxes did.
Pro tip: More hawker stalls are charging at least $0.20 for takeaway containers. By bringing your own reusable ones, you'll actually be saving money too!
---
Thursday – recycled plastic bottles from home
---
At home, my family loves to stock up on 100 Plus and bottled water. While it's important to stay hydrated, these habits result in a pile of plastic bottles lying around the house before they're dumped down the rubbish chute without a second thought – which isn't the healthiest for the environment.
Searching online for the nearest recycling bin, I found one just a stone's throw away and made the effort to dump the collection of plastic bottles that was gathering at home.
Recycling bins in Singapore are usually bright blue bins and located in all HDBs and most private estates. These bins allow for paper, plastics, glass and metal recyclables to be collected and sent for sorting before being recycled.
---
Friday – sold my preloved clothing using eco mailers
---
Before my "green" week started, I set aside some time to do a proper declutter of my wardrobe. As a kid, I had many clothes that didn't fit well, a result of having my mum pick clothes for me. This led to my wardrobe having clothes that I haven't worn for years. In an attempt to get rid of pre-loved clothes and make some pocket money, I secured some interested buyers via Carousell.
Since I didn't always have the time to do time-consuming meet-ups, I opted to ship my items instead. However, many mailers are plastic, and it would defeat the purpose of my "sustainable" streak.
Luckily, I discovered Ninja Van's recently launched Eco Ninja Packs which are 100% home-compostable and hence, more environmentally-friendly. I found them to be just as durable as the regular Ninja Packs that I've used before. Plus, each medium-size pack could fit about 4 clothing items comfortably while smaller ones are also available for accessories.
---
Adopt an eco-friendly lifestyle with Ninja Van's Eco Ninja Packs
---
After that first week of trying out sustainable habits, I realised that it's really not that difficult to lead a more eco-friendly lifestyle. It might require a bit of getting used to, but by day three, refusing plastics became second nature to me. With a few minor tweaks to my existing habits, I felt fulfilled knowing that I not only cut down my carbon footprint, but also saved money in the process.
As I still plan to sell my clothes on Carousell in the coming weeks, I'll opt to use more Eco Ninja Packs from Ninja Van. These packs will be delivered directly to your doorstep and are postage-paid polymailers with no weight limit – you can deliver anything in them so long as it fits.
The process for sending items was surprisingly easy too. After buying the Ninja Packs, all I needed to do was enter the buyer's information online and then drop off my package at a nearby "Ninja Point".

Eco Ninja Packs come in three sizes: XS (230x170mm), S (350x250mm), and M (470x330mm).
Image adapted from: Ninja Van

The best part is that they come with real-time tracking so you'll know exactly when your package has been delivered to the buyer. You won't need to worry about blur customers who ask for a refund when they make a false claim about not receiving their items either.
If you too have been thinking about leading a sustainable lifestyle, consider incorporating the simple five-step approach like I did into your own action plan. Plus with Earth Day celebrated on 22nd April 2021, there's no better time to start kicking in these positive habits.
---
This post was brought to you by Ninja Van.
Photography by Darren Tien.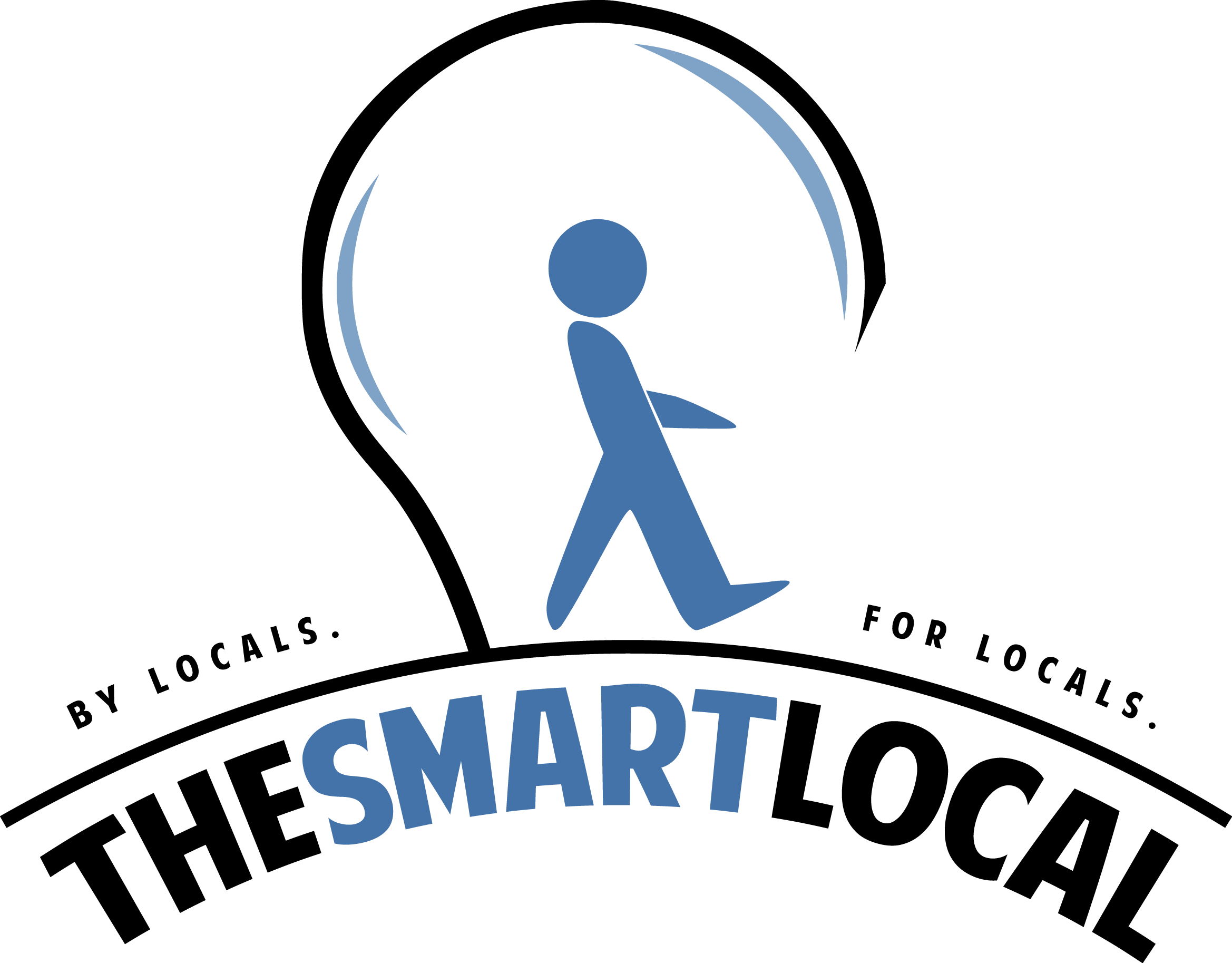 Drop us your email so you won't miss the latest news.