HDB room rental guide
---
Our HDB flats aren't huge, and many of us will take all the extra space we can get. But with sky high housing prices and costs of living, a lot of us would also welcome any passive side income – and one way to go about this is to rent out a room or two in your home.
It may not always be the most comfortable living with strangers, but renting out your room for a temporary period of time can be something to consider for extra dough – especially for couples who don't have kids yet and wish to quickly recoup a portion of their renovation and wedding expenses.
Before you go about getting a tenant, make sure you familiarise yourself with eligibility criteria, rules, and application procedures, which we've covered below:
---
Check your eligibility to rent out your flat as an owner
---
If you are a Singapore Citizen, you are allowed to rent out your entire home if you wish, but Permanent Residents (PRs) are only allowed to rent out rooms. Room rental can only happen after your five-year Minimum Occupation Period (MOP) has been met, whether the home you own is a Built-To-Order (BTO) flat or a resale.
Only owners of 3-room flats and larger are allowed to rent out rooms after they've hit their MOP – and even so, there are limits to the number of rooms you can sublet depending on your flat size:
3-room: Maximum one bedroom

4- and 5-room: Maximum two bedrooms
On top of that, the total number of people residing in the house, owners included, must not exceed six. Considering that 3-room flats only have two bedrooms, meeting the maximum number of six people in one flat is still a lot – you'd either have to allocate three people to a room, or have some sleeping in the living room for everyone to be comfortable. 
4-room and 5-room flats have three bedrooms, so you can comfortably fit a pair to a room should you choose to rent out the maximum number of rooms.
---
Decide on a price and put out ads
---
In Singapore, room rental is usually priced from around $600/month for a simple bedroom with no air-conditioning. Take into account other factors like the location of the flat, usage of cooking facilities, presence of an en-suite toilet and WiFi, and you might be able to fetch a higher monthly rental.
As basic requirements, most landlords in Singapore provide a bed with mattress and pillow, a fan, small table, and a wardrobe and/or chest of drawers for clothes. Additional flat rules can be in accordance to what you're comfortable with – some landlords do not allow tenants to cook in the flat, or only give leeway for light cooking as cooking can dirty up the kitchen or attract pests.
Do state whatever you're offering and any terms and conditions clearly in your ad, including furniture provided, whether household appliances like the washing machine can be used, and whether your tenant is allowed to have any visitors over. This is so that you'll be able to sieve out those whose expectations may not be on par with yours. 
Though not mandatory, you'll want to include clear, attractive photos of your flat so that potential tenants know what they're in for from the get-go. Think of it as a Tinder profile picture for your home – a good photo will capture better attention and increase chances of a successful match.
You can post your rental listing on free sites like Carousell or Gumtree. Another free method is to print out your own simple paper ads with your contact details, and stick them on HDB void deck notice boards. This is perfectly legal, as many estates do welcome residents to stick up their ads for tuition services and the like, but make sure that it's a proper designated board you're using.
Alternatively, you could also engage a property agent and have your listing posted on sites like Property Guru.
---
Arrange for a viewing and meet your potential tenant
---
Once someone expresses an interest in renting your room, it's time to arrange for a home viewing. The potential tenant will be able to check out your place in person to see if it's to their liking, and you'll also get to suss them out with a quick chat. This will be a good opportunity to find out more about their lifestyle habits, and set down any house rules so that everyone will be on the same page.
It'll be good to arrange the viewing at both your earliest convenience because the potential tenant has probably shortlisted other people's houses as well. If they're in a rush, they might just go for the first decent one that meets their requirements. Back to the Tinder analogy: If you manage to hit it off with the first dude you hang out with, there's a high chance the other potential dates – or in this case, other potential units –  will take a backseat; or even be forgotten about.
Sidenote: For tenants out there, the same applies to potential landlords – they'll usually focus on the first positive meeting as well, so try to meet up ASAP!
Clean up your place before the viewing and hide any clutter as you'll want to give the best impression you possibly can.
---
Check your potential tenant's eligibility
---
Your tenant should already be aware of their eligibility to rent a room before seeking out a place, but as the landlord, you should just double-check to be sure. The tenant must either be a Singaporean, or a PR that's in Singapore legally – for example, on a valid work pass or student pass with at least six months of validity. Tourists are strictly not allowed, and those with Work Permits from the construction, marine, and process industries must be Malaysians.
On top of that, they must not be tenants of HDB public rental flats or owners of HDB flats themselves, unless they are:
Legally divorced or separated, in which case, only

one

party is able to rent a room

Home owners who are eligible to rent out their own flat, in which case they must rent out their own home within a month of renting from another flat owner

Not owners of Executive Condominiums where the MOP has yet to be met
---
Rules and conditions of renting
---
No, you can't lock up your room and live elsewhere if you're only renting out a bedroom instead of your entire HDB flat. You'll have to reside in the same flat as your tenant(s) for their entire tenancy period.
Your tenants must not further rent out their rented room to others, create nuisance that will disturb your neighbours, or misuse the flat in any way. In any of such cases, the landlord will have to bear responsibility for any infringements, with the possibility of your rental rights being revoked. 
The maximum tenancy period is three years for Singaporean or Malaysian tenants, and two years for non-Malaysian non-citizens. Short term stays are not allowed, so don't get your hopes up about signing up for AirBnB.
Do note that only original rooms are counted; Partitioned areas like a constructed study room are not considered a legitimate bedroom when it comes to rental.
---
Apply for HDB's approval
---
After checking that your potential tenant meets all the eligibility criteria, you still have to apply for approval with HDB. You do not have to make an appointment at HDB Hub, as you can easily settle everything on HDB's website.
Approval must be granted before your tenant can move in, and this process has to be repeated for future tenants as well – even if your tenants are sharing a room. For example, if your existing tenant's spouse also wishes to move into the same room at a later date, they too have to apply for approval separately. 
If at any time there is termination or renewal of the rental, change to your tenants, or their particulars, it is mandatory for you to notify HDB within seven days with any updates.
---
Sign the tenancy agreement and collect a security deposit
---
You've already hashed out all house rules and expectations verbally during your first meeting with your tenant, but you must also mutually sign a tenancy agreement as a formal black and white contract. This form should include both your particulars, including NRIC/passport numbers, as well as the lease period and other terms of the lease.
Don't forget to list down any ground rules or clauses for unforseen circumstances – including any options for early termination in the event of certain mishaps or if the tenant suddenly needs to return to their home country. 
This is also where you collect a security deposit, usually ranging from one to three months' worth of rental fees. It is not compulsory, but will work in your favour as you'll get to keep the deposit should your tenant flout any clauses or be involved in any disputes with you. 
If the tenant causes any damage to your house, the deposit will also go towards offsetting the cost of the damages. The remaining cash, if any, must be returned to them after their tenancy is over. 
Don't worry if you're clueless, because you can enlist the help of a property agent to draft the tenancy agreement for you. Or you could always refer to a template.
Your tenancy agreement needs to be stamped with ICA – similar to how a BTO flat requires an additional stamping fee on top of the initial deposit. This will cost 0.4% of the total cost across the whole rental period. So if the rental costs $600 per month and is slated to last for 12 months, the stamping fee will be a nominal $28.80.
---
Guide to room rentals in Singapore
---
If having a little less privacy isn't too much of a concern and you're keen on getting some extra cash without having a side hustle, try renting out any spare rooms in your house. Even if it's just for a year, you'll be earning around $7,000 or more – a solid amount that can help offset any bills or future baby supplies.
For more HDB guides, check out:
---
Cover image adapted from: TheSmartLocal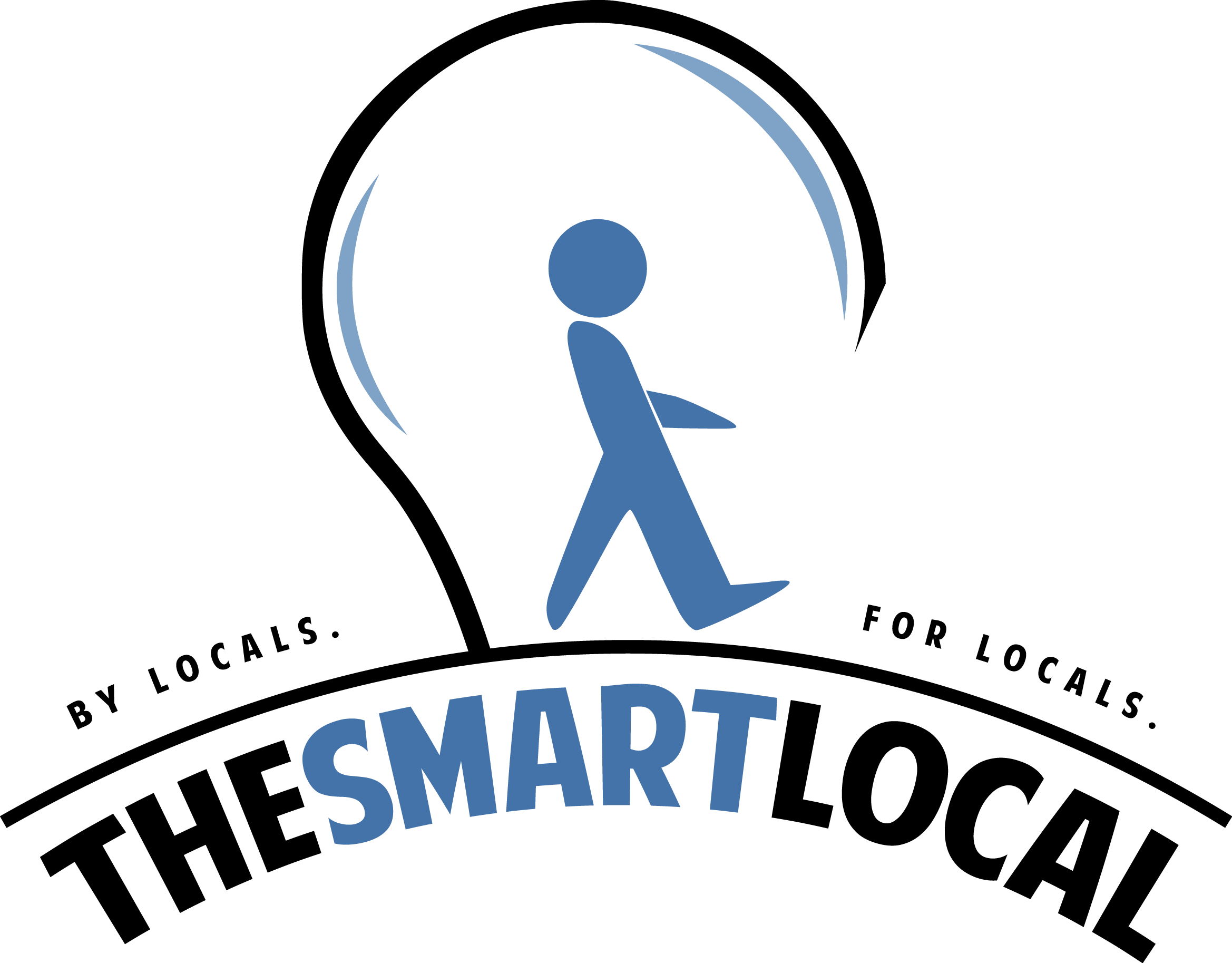 Drop us your email so you won't miss the latest news.