How to get a HDB BTO in Singapore
---
Buying a HDB BTO flat to call your own is a sure mark of adulting, but there's much to settle before you kickstart the application process and religiously scout out flat launches to ballot for. 
If you're scratching your head upon hearing terms like "stamp duty" and "joint singles scheme", it's best to familiarise yourself with these 4 things before you go on a mission to find your dream BTO unit.
---
Eligibility criteria check
---
Here are some nitty-gritty details to take note of to check whether you're eligible to apply for a BTO:
Citizenship: Whether you're planning to live with your partner or your folks, at least one of you has to be a Singapore Citizen. The others can either be a Singaporean or Singapore Permanent Resident (PR).
While first-timer households that consist of 1 Singaporean and 1 or more PR must pay $10,000 to purchase a flat, the Citizen Top-Up Grant will provide $10,000 once your spouse or child gets a Singapore citizenship.
Age: All occupants have to be at least 21 years old. If you're under the age of 21, you will be listed as an "essential occupier", which means that written consent is needed from your parents or guardian during the upcoming flat selection appointment. 
Income: HDBs differ in their income ceilings, which is the maximum combined income you and your co-applicant can have. Depending on specific BTO projects and the estate you're going for, a general guide is $7,000 or $14,000 for 3-room flats and $14,000 or $21,000 for 4 room flats or bigger.
Property ownership: In order to qualify for a BTO flat, you have to be able to tick these three statements off your list: 
You do not have any other property and have not sold property within the last 30 months.

You have never bought more than 1 HDB, Design Build and Sell Scheme (DBSS) flat or Executive Condominium (EC).

You have not received more than 1 CPF Housing Grant.



---
People you can apply with
---
While most people may think of BTOs as a home for soon-to-be newlyweds, there are actually many other kinds of people you can share a HDB flat with, including your BFFs!
---
Fiance/Fiancee scheme – for couples
---
For those engaged, you're probably looking for a home before you get married. You can apply for a BTO prior to being married, but in order to collect your keys after the flat is built, you have to be legally married by the Registry of Marriage (ROM). All you have to do is submit a photocopy of your marriage cert to the HDB Sales Office or your managing HDB branch within 3 months of your key collection. 
In certain cases, you can collect your keys before you get your ROM cert if you have proof of an upcoming wedding – such as a wedding banquet booking invoice.
The average waiting time to get a BTO is around 3 years, so if you're looking to start a new chapter as a couple ASAP or are rushing to have kids, you might want to skip the wait and go for a resale flat instead. Read our article on how our writer got her resale flat in less than 6 months here.
---
Public scheme – with your parents, spouse or children
---
Families looking for an upgrade to a new neighbourhood for better convenience can apply for a BTO together – you can either apply with your parents and siblings, or with your other half and kids. 
---
Orphans scheme – siblings
---
If your parents have passed on, you and your siblings can apply for a BTO flat together. Do note that at least one parent has to be a Singaporean or PR, and all applicants have to be unmarried, divorced or widowed to qualify for this scheme. 
---
Single Singapore Citizen scheme – by yourself
---
Singles above 35 years old can also apply for a place to call their own, as long as it's your first BTO application and you meet the other eligibility criteria above.
---
Non-Citizen Spouse scheme – foreign husband/wife
---
First-timer applicants with a spouse that's not a Singaporean or PR can apply for a new 2-room BTO in non-mature estates, namely areas like Woodlands and Bukit Batok that have been around for less than 20 years. Do ensure that your spouse has a valid Visit Pass or Work Pass to qualify.
---
Joint-Singles Scheme – friends
---
Round up a maximum of 3 other single kakis to apply for a new 2-room flat in a non-mature estate of your choice. All co-applicants have to be Singapore citizens and at least 35 years old. 
---
Types of BTO units you can apply for
---
Depending on their location, accessibility and estate, the rough prices of BTO flats are shown below. Higher level units, central areas like Biddadari, and loft flats will cost more.
---
BTO flats in non-mature estates
---
Non-mature estates are areas that have been around for less than 20 years, including districts like Hougang, Punggol, and Sembawang. In general, BTO flats in these estates are 10-15% cheaper than in mature estates, as they often have fewer amenities in the area.
Prices: 3-room flat 150k-190k | 4-room flat 295k-350k | 5-room flat: 390k-500k
Find out more about the different types of HDB BTO flats.
---
BTO flats in mature estates
---
Mature estates like Ang Mo Kio, Bedok, and Pasir Ris are suited for you if convenience takes priority. Although prices are steeper in these districts, you may have access to more heartland shopping malls and schools in your neighbourhood.
Prices: 3-room flat 200k-300k | 4-room flat 290k-320k | 5-room flat: 400k-550k
---
Loft flats
---
Image credit: Superhome Design
If you're looking for something more spacious, consider getting a loft flat. These 2-level flats are typically most suited for families, and come with stairs leading up to a cosy area that can be used as a workspace or chill spot. These units will have higher ceilings and a larger space compared to your usual HDB flats.
While the prices for loft flats differ based on individual listings and the area they're in, be prepared for a larger price tag than most BTO flats. One such loft flat is Punggol Sapphire's 5-room loft unit, which cost over $910,000. 
---
Budgeting for your BTO
---
Unlike the game Monopoly, buying a BTO isn't as easy as handing over a fixed amount of cash in exchange for your dream property card. Here are some extra costs to account for:
---
Downpayment
---
Depending on whether you take a HDB loan or private bank loan, your downpayment due will differ. Downpayment for private bank loans start from 25% with 5% of it in cash, while HDB loans are a fixed 10% of your BTO price that's paid using cash and/or your CPF. 
This will be due when you sign your lease agreement, so short-term budgeting is needed to ensure you have enough prior to paying for your flat. 
P.S. Various banks differ in interest rates, so make sure you do your research before settling for any private bank loan.
---
Stamp duty
---
Based on the price of your BTO flat, your stamp duty is paid alongside your downpayment when you sign your lease agreement. Check out IRAS' stamp duty calculator here to make things easier for yourself.
---
Legal fees
---
Let's be honest – terms like Caveat Registration Fee and Conveyancing Fee are just big words that most of us are clueless about. Again, skip the hassle and do some quick math with HDB's legal fee calculator here.
---
Renovation cost
---

Image credit: Design4Space
Finally, remember to factor in your renovation costs. Usually this starts from $30,000 and goes up to $50,000, depending on how extensive your renovation is and what materials are used. Read our article on stunning HDB renovations done on a $30,000 budget here.
---
Buying a BTO HDB flat in Singapore
---
Before you hop into the confusing application process, give yourself a head start by doing your due eligibility check and budgeting beforehand. Whether you're planning to start a new chapter with your boo, move to a new neighbourhood with your fam, or create a bachelor pad to call your own, the application process for your new BTO will be much easier with this checklist. 
Read our other similar articles here: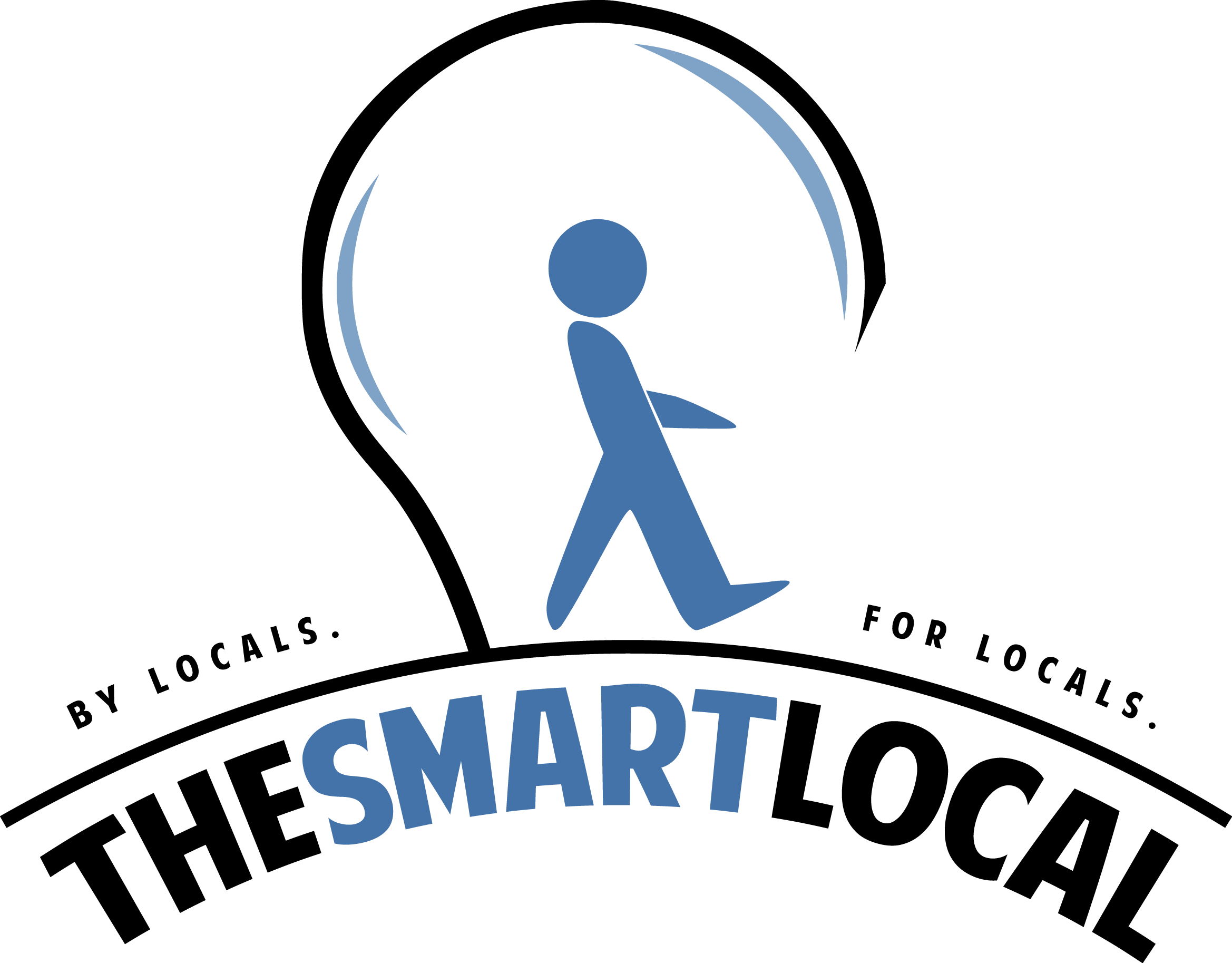 Drop us your email so you won't miss the latest news.