More than just a HDB estate
Punggol today is one of the most lustrous neighbourhoods in Singapore. With avant-garde flats, picturesque landscapes and a newly opened mall, it is a far cry from its rural past where plantations and rustic farmhouses dotted the area.
Of course, the name Punggol does ring a bell. But other than "Punggol Nasi Lemak", I scramble to think of other landmarks in the vicinity or at least have a slight relation to Punggol. Good news is, this flourishing neighbourhood has piqued my curiosity so much so that it galvanised me to uncover its hidden gems.
The outcome? A sun-kissed skin, as well as this list of 8 hidden treasures in Punggol. So, if you're clueless about what Punggol has to offer, read on. Who knows, you may find new reasons to love the neighbourhood as much as I do now.
1. Cross Punggol's 5 instaworthy bridges
Punggol Waterway Park boasts a waterway, a green trail and a vast array of flora and fauna. The distinct 5 bridges in the park left the strongest impression on me, as each of them have a unique significance.
Jewel Bridge
The Jewel Bridge is a vantage point for park users to enjoy a full view of the setting sun. Made of steel circular sections, this Jewel-shaped structure looks like a floating ball against the backdrop of a sunset.
How to get there: Walk towards the Western end of Punggol Waterway Park.
Adventure Bridge
The bridge, although designed as a suspension bridge, is very stable. To be honest, the adrenaline junkie in me wished it would sway a little more as I crossed the bridge to the other bank which has terraced slopes – a stark reminder of how rice is planted in Southeast Asia.
How to get there: Walking distance from the West of Punggol Road.
Sunrise Bridge
Source
This horse-shoe inspired footbridge is an ideal location for park users to, of course, watch the sunrise.
How to get there: Walk to the far east of Punggol Road, nearing Sungei Serangoon.
Wave Bridge
Source
This bridge's name originated from its wave-like railing design which complements the waterway.
How to get there: Head towards East from Punggol Road.
Kelong Bridge
The Kelong Bridge, is inspired by, obviously, kelongs. Kelongs are an offshore fishing platforms built on stilts. Its architecture serves to remind the roots and heritage of Punggol village in the past.
Address: Sentul Crescent Road, Singapore 822313
How to get there: All bridges are located within Punggol Waterway Park
Website: Punggol Waterway Park – NParks
2. Explore a ranch in the heart of Punggol
Source
Entering the Punggol ranch is akin to stepping into a part of Singapore where time has stood still, and everything is tranquil. Its rustic colours and earthy roads that are speckled with sporadic greenery are all you need to take the perfect OOTD.
Why not spend an afternoon getting up close to the horses, you'll neighhhhh-ver be happier!
Address: 900 Punggol Road Singapore 829168
How to get there: Board bus 84 at Punggol Interchange and alight right in front of the stables (6th stop)
Telephone: 6690 0900
Email: enquiry@punggolranch.com
3. Learn more about Singapore's arts scene through graffiti
Along Sunset strip, it's hard to miss this colourful mural of robots having a dialogue. Not graffiti per se, this mural is a visual depiction of local writer Gilbert Koh's poem, Accident. A deadpan interpretation of romance, this display is part of project LAVA, an initiative to engage audiences through art installations inspired by literary works. Doesn't stop it from being pretty though!
How to get there: Walk along sunset strip at Punggol Waterway Park
4. Snap a picture at one of Singapore's oldest bus stops
Grey roof and waist high seats are the bus stops we see today in our island home. Just 10 years ago though, bus stops had brighter hues – orange seats and alternating orange and white stripes. Such bus stops are now a dying breed and Punggol is home to one of them. Come visit it before it's too late!
How to get there: Behind the Lookout Point at Punggol Waterway Park.
5. Coney Island Park
Not visiting Coney Island Park while exploring Punggol is like not having dessert after dinner. Officially opened to the public on October 10 last year, Coney Island Park is situated on an island off Punggol, in the northeastern part of Singapore. Judging from the Instaworthy pictures that flooded social media shortly after it opened, Coney Island Park is a must see if you're in the neighbourhood.
This is the classic picture to capture when exploring the island. To spruce up your experience (and Instagram photos) rent a hipster bicycle, which would save you sweat and complaints after hiking the 50 hectare park.
Try spotting the 80 species of birds on Coney Island! Some include the resident male Baya Weavers weaving their intricate nests from flowering Acacia trees, the Oriental Magpie-robin chirping amongst the Casuarina trees and parakeets flying through the forest canopies.
Coney Island Park houses a wide variety of natural habitats, including mangroves, grasslands, coastal forests and casuarina woodlands. Additionally, it is home to a plethora of flora and fauna – some previously presumed nationally extinct.
Address: Beside Punggol Promenade Nature Walk
How to get there: From Punggol interchange, take bus 84 to Punggol Point Park/Punggol Settlement. Walk about 500m east along the Punggol Promenade Nature Walk to get to Coney Island West Entrance.
Opening hours: 7 am to 7pm daily
Website: https://www.nparks.gov.sg/gardens-parks-and-nature/parks-and-nature-reserves/coney-island-park
6. Play hide and seek at the Lalang Field
Punggol is home to one of the two lalang fields in Singapore. It's perfect for Instagram photos, wedding shoots and blogshop shoots. The prime time to go is definitely during the evening as the setting sun will provide a natural orange-tinged lighting that will shroud your photos with warmth and nostalgia.
Source
Address: Tebing Lane
How to get there: Alight at Punggol MRT & Board the LRT to Riveria Station. Walk to Popeye restaurant and descend the staircase that faces the river. Walk till you reach the Lalang field.
7. Get jealous of Punggol residents' waterfront living
Many laugh at Punggol residents for living in ulu land, but here's what they're missing out on: Waterfront Living. Punggol Waterway Terrace is at the frontlines of waterfront living as it's one of the four waterfront housing estates in Singapore. Punggol residents reside in a sanctuary, set in serene surroundings that are seamlessly integrated with the rivers.
Stepping into the waterfront terraces left me wonderstruck and slightly confounded at the same time – was this really a HDB estate? Its lush greenery, clear waters and earthy roads gives the image of a safe haven. When we left, my heart lingered in the beautiful neighbourhood and I swore to purchase a flat there in the future.
How to get there: Alight at Punggol MRT station and walk. (approximately 4 minutes walk)
8. Visit the award winning Punggol Waterway
What's most unique about Punggol Waterway is its water canal – a man-made 4.2km river water path that flows through the heart of the estate. Other than housing the longest waterway in Singapore, nature is nurtured to the fullest here. From the freshwater mangrove that cleanses the water, to the furniture in its vicinity produced wholly with recycled materials, Punggol Waterway is the epitome of environmental sustainability – which explains why it was bestowed the Grand Prize for Excellence in Environmental Engineering.
How to get there: Alight at Damai LRT station and walk.
9. Get reacquainted with nature
Source
Lorong Halus is literally the guardian of Waterfront Punggol. It collects and treats water passing through, safeguarding the quality of water in the reservoir.
Lorong Halus Wetland also doubles up as a natural habitat for wildlife, slowly but surely. It is currently home to numerous species of birds, which makes the wetland a popular haunt for bird watchers. This former landfill looks nothing like its old days – a barren dry land for dumping. Today, lily pads dot the clear waters, dragonflies and butterflies flutter nearby and the refreshing smell of earth is distinct.
For a fleeting moment, I thought I was in the Botanical Gardens, not in Punggol.
How to get there: Alight at Kadaloor LRT station. Then, from there, walk to the nearby My Waterway@ Punggol and continue to follow the tracks. After some minutes of walk, you will see a red bridge over a river connecting to Lorong Halus. Walk pass the bridge and you are at Lorong Halus.
10. Visit a successor to the Instagram Tree
Punggol's new Instagram Tree.
Many have cried over the tragic death of the Punggol Tree late last year. It was a popular haunt for wedding photographers and soon-to-be married lovebirds. Following its death, many swore to uncover its successor, and their efforts did not prove futile.
Although slightly less picturesque than the renowned Punggol tree, this newly uncovered tree does the job – it looks good in pictures, especially as a backdrop for your ootd.
How to get there: Within Punggol Waterway park, near the Boardwalk.
About #InstaWalk At Punggol
Challenge yourself – explore your island home, and absorb its beauty. For the more adventurous, kick off your gainful venture with us and join the 4th #InstaWalk! Hang out with the members of TSL and get up close and personal with Christabel Chua (@bellywellyjelly), Joal Ong (@joalong_), the TSLTV crew and many more.
As usual, it is completely free of charge and you'll get an exclusive goodie bag prepared specially by our team. Do take time to fill in the form below properly as there are limited slots available.
It's happening on the 27th of February 2016, so follow @thesmartlocalsg and @MNDSingapore on Instagram for more information and updates. And if you haven't heard about #InstaWalk, you can find out more about our last #InstaWalk here; or stalk us on our official hashtag #TSLWalks.
See you soon!
---
This post was brought to you by Ministry of National Development.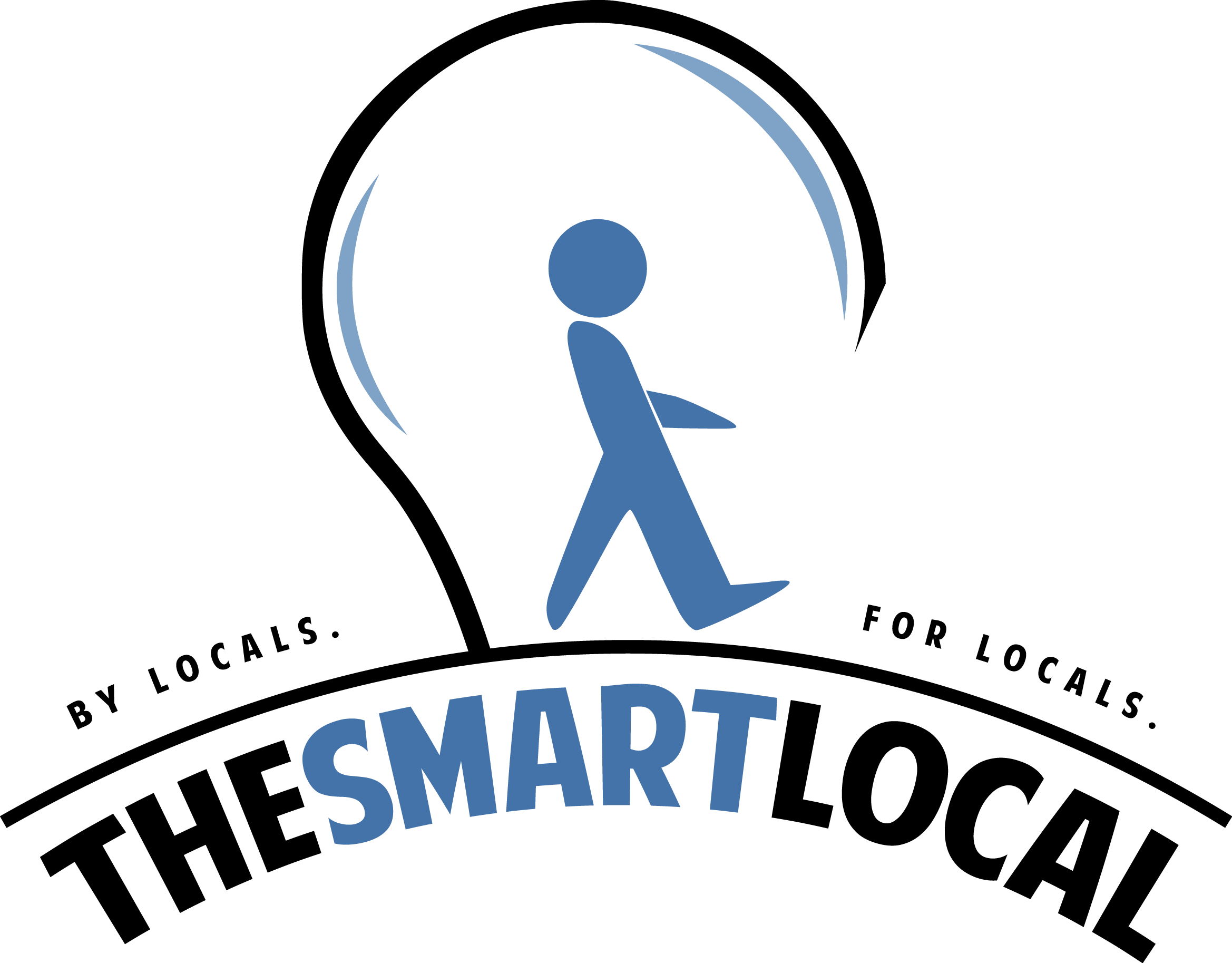 Drop us your email so you won't miss the latest news.