#DreamJob Central

Facebook's Instagram Photo booth Source
Growing up, I was always asked one thing – "What do you want to be when you grow up?".
Why do people give up on their dreams? Perhaps you've encountered setbacks in your career, studies and other hopes in life. Maybe you've heard too many discouraging and hurtful words. But even in the face of adversity, our dreams and ambitions have the power to propel us through our darkest days because we will try again and learn how to be smarter from each challenge we overcome.What is THAT dream you want to pursue? (No sarcastic comments pls k)

Posted by Patrick Tay on Thursday, 11 February 2016
As an unassuming young child with an unlimited supply of dreams at my disposal, I would say with full confidence – an astronaut, an actress, an FBI agent – or all of them at once. But 20 years ago, 5-year-old me would never have thought to include social media ninja or full-time mermaid on my list of aspirations.
We've seen more changes in the past 10 years than we have in a century. Thanks to social media, world news that previously would've taken weeks, and even months to reach us all the way in Singapore, now only takes a matter of seconds.
Naturally, these technological advancements have made many types of jobs obsolete (have you heard of a typist or ressurectionist?), but it also brought a slew of fresh jobs that didn't exist 10 years ago, thanks to people innovative enough to create them.
Read on to find out the 10 coolest professions in 2016 every Gen Y and Z Singaporean would kill for.
1. Writing tweets and FB statuses for a living
Source
This one's for all you social media mavens. If you've got a knack for crafting thought-provoking tweets, and feel an innate need to update your social media platforms at least twice a day – this is the job for you.
As the biggest brands take to the social media playing field, millennial content writers are an increasingly hot commodity. These new-age writers live and breathe the Internet – they understand what sells, and how to best craft their message for the social generation. They work hard to build brand loyalty and ensure that your everyday products and services are relatable and well personified.
How to snag this job: A background in Communications helps, but more important is a willingness to understand what attracts social media users and how to engage them. If you've got this, take the unconventional route: reach out to a company that you feel can benefit from social media, and propose ways you can help them build their presence online. You could do it pro bono – it'll make a tangible project you can flaunt on your CV!
2. Scoring a position at Google or Facebook. Any position.
Google's office Source
Foosball, ping pong, pool tables, and an unlimited supply of beer? No, this is not the bachelor pad of your dreams; it's Facebook and Google's Singapore Headquarters. Today, the appeal of a job no longer rides solely on the exponential career growth it brings, but the number of work perks you stand to gain from it.
Facebook's Computer Accessory and Gadget Vending Machine Source
Free Beer on Tap at Facebook's Singapore Headquaters Source
An in-house masseuse, sleeping pods, and a free flow of breakfast, lunch, and dinner – it's no surprise why companies like Facebook and Google, have graduates from all fields knocking on their doors by the masses. If only every company knew how to capture the hearts of younger workers by giving them space to think and create!
How to snag this job: Even if you're not a whiz at coding, you'll be relieved to know that Facebook's range of careers extend beyond the field of Engineering to Finance, Marketing and even Human Resources Management. But after a part-time masseuse at Google made millions on the job, when we say any position – we mean it!
3. Professional Gamer
Source
This is one job that'll stop your parents incessant nagging once and for all. If Dota 2 or League of Legends is your bae, then we've just found you your new dream job. Be warned, being a professional gamer is no easy feat.
In the online battle arena, hand-eye coordination alone won't get you far. You've got to put in hours of gameplay, not mention coming up with mind-boggling strategies to catch your opponents off-guard. Only the cream of the crop make it to the professional league; and of that small percentage, an even smaller cut actually rake in the big bucks.
But there's always the thrill of the challenge. Plus, you'll also have a valid excuse to dedicate so much time to doing what you love. So to all gamers out there, GLHF (Good Luck and Have Fun) on your quest to gaming stardom.
Fun fact: you'll need to be able to multitask, using both keyboard and mouse to the fullest capacity; semi professional gamers average 160 APM (actions per minute) and professional gamers average 250 APM. Legend has it that the top Korean gamers average up to 400 APM!
How to snag this job: Stop thinking of gaming as a leisurely activity and start thinking of it as serious work. Watch tutorials on Youtube. Practice till your moves become perfect. Seek out better gamers and ask them for advice. When you're good enough, enter online competitions and perform well enough to be recognised. If you don't, wash, rinse, repeat.
4. Mobile App Developer
Source
Where there's a smartphone, there'll always be an insatiable demand for apps. The mobile app industry is booming, and we've seen wave after wave of applications take the world by storm. From dating apps like Tinder to productivity apps like Evernote, mobile applications are revolutionising the way we live our lives – and we love it!
If you've got a nifty app idea up your sleeve, put your creative mind to work! You just might be the next 'flappy bird' creator. Plus, there's so much satisfaction in knowing that thousands of people around the world appreciate your work.
How to snag this job: Learn how to code. Whether with an actual school or through free online courses, you'll need to slog and pick up the basics. Once you're good enough at coding, apply for the positions you can find on the job portals online, or look for an entrepreneur with an enterprising mind! You just could be the next power duo in the app industry.
5. Professional Mermaid
Cara Nicole Neo, Singapore's first mermaid Source
In the words of Ariel, "Who says my dreams have to stay just my dreams?". As Singapore welcomes its very first mermaid school, it's completely possible to be one with the ocean, and have a splashing good time under the sun as a real-life Ariel.
Whether it's gracing parties with your beautiful fins, or teaching aspiring mermaids and mermen how to swim – being a professional mermaid is definitely one of the coolest jobs we know.
How to snag this job: Arguably this job's already taken, but you could ask Cara if she's taking on any assistants. The fact that this mermaid school exists, shows us that anyone can identify a niche in the market – no matter how silly it might seem – and make a career out of it. Up for the challenge?
6. An Entrepreneur/Innovator
Source
While we still don't have the hoverboard in 2016, we're sure getting close. Funding platforms like Kickstarter are bursting at the seams with new creative inventions, and they're not showing any signs of slowing down.
An entrepreneur's mind is always working in overdrive looking for ways to address life's little problems, then putting two and two together to make those thoughts come to life. If you're lucky, you need only invent one life-changing product to guarantee yourself financial stability for the next 10 years.
How to snag this job: It's not only the creative who can innovate. As long as you're able to recognise what people want, and can identify the right people to work with to bring your vision to life, you'll be set. Get ready for instant noodle dinners and rough nights though – the life of an entrepreneur isn't easy.
7. Documenting your life as a Youtuber
Christabel Chua, host of TSL's Youtube series 'PrettySmart' Source
Who would've thought that making and sharing home videos could make you an online celebrity and earn you a living? From makeup tutorials to homemade parodies; a popular YouTuber can easily make up to a six-figure salary just by creating informative videos documenting her life, interests and pastimes. How crazy is that!
How to snag this job: It doesn't cost much to be a Youtuber. Some Youtubers started with only their camera phones, but coupled with great concepts, they've made it into their full time jobs. Similarly, you'll need a great concept, one that will make people's jaws drop. Once you've got that, and are able to execute it well, you could be on your way to Youtube stardom!
8. Beautifying social media as an Instagram influencer
Instagram Influencer, Drea Chong Source
Admit it – we've all spent hours trawling through the picture-perfect instagram feeds of more than one instagram influencer. With every new update being posted from a painfully photogenic destination, a fancy media invitation, or the front-row of fashion week – we can't help but wish our (work) lives were half as glamorous.
How to snag this job: Identify what you'd like to be known for. Drea Chong's a fashion/travel Instagrammer, Daniel's Food Diary is a food Instagrammer, and the Yusman twins Yais and Yafiq focus on urban architecture. Once you've identified your niche, develop your photography and eye for detail. If you're good enough, people will recognise your talent and some might even engage you for a shoot.
9. Cracking your way through problems as a Consultant
Source
If you've watched Up In The Air, you'll know that consulting comes with its fair share of perks. That spells bi-monthly business-class flights and networking events to attend. And unless you've got meetings penciled in every hour, consultants also have the liberty to come into the office later than usual, or leave earlier than usual.
Telling people what to do for a living – we like the sound of that!
How to snag this job: Select your industry, analyse it, and approach players in the industry that need help. It could be the tuition industry, or the F&B industry. Whichever it is, you'll have to understand the industry well – no faking it. You'll be convincing decision makers that you understand their industry better than they do, and that it would be a mistake for them not to bring you on board.
10. Living off raw talent as a Singer/Musician
The Sam Willows Source
What a dream it would be to do what you love and be good enough to make a living out of it. With Singapore's growing focus on the art and music scene, we're seeing an increasing number of local singers and musicians breaking out of their comfort zones and pursuing their dreams.
From the humble beginnings of a few YouTube videos and some gigs, hundreds more aspiring singers and songwriters dream of nothing more than breaking into the local music scene and making their mark.
How to snag this job: Practice, practice, practice. There isn't a successful musician in the world who got to where they are without practicing. But more than practice, you'll also need to put yourself out there. Network with the right people, and start making a name for yourself. But hey, if that's not your style, you can start by uploading your covers on Youtube and hope you get noticed from there!
All hope is not lost…
All cool as these jobs seem, I think it's safe to say that no job is easy. And if you're going through your quarter-life crisis, don't panic – sometimes we only figure out what we want to do a little later in life.
But if you're currently stuck between a rock and a hard place being treated like a 'Sai-Kang Warrior' in a mediocre, low-paying job – it's never too late to make a change.
Whether you're an accountant looking to pursue a career in production, or an engineer looking to go into nursing – you can use your SkillsFuture credit to take a variety of courses, programmes and initiatives. And if you are an NTUC member, you get $250 worth of credits under the UTAP (Union Training Assistance Programme) that may be used to further offset your course fees.
But skills and lifelong learning aside, your learning agility and adaptability will determine whether you can find or create your dream job, to maximise your fullest potential.
---
This article is part of a series of conversations with the Labour Movement.
Will you be pursuing a new skill to reach your dream?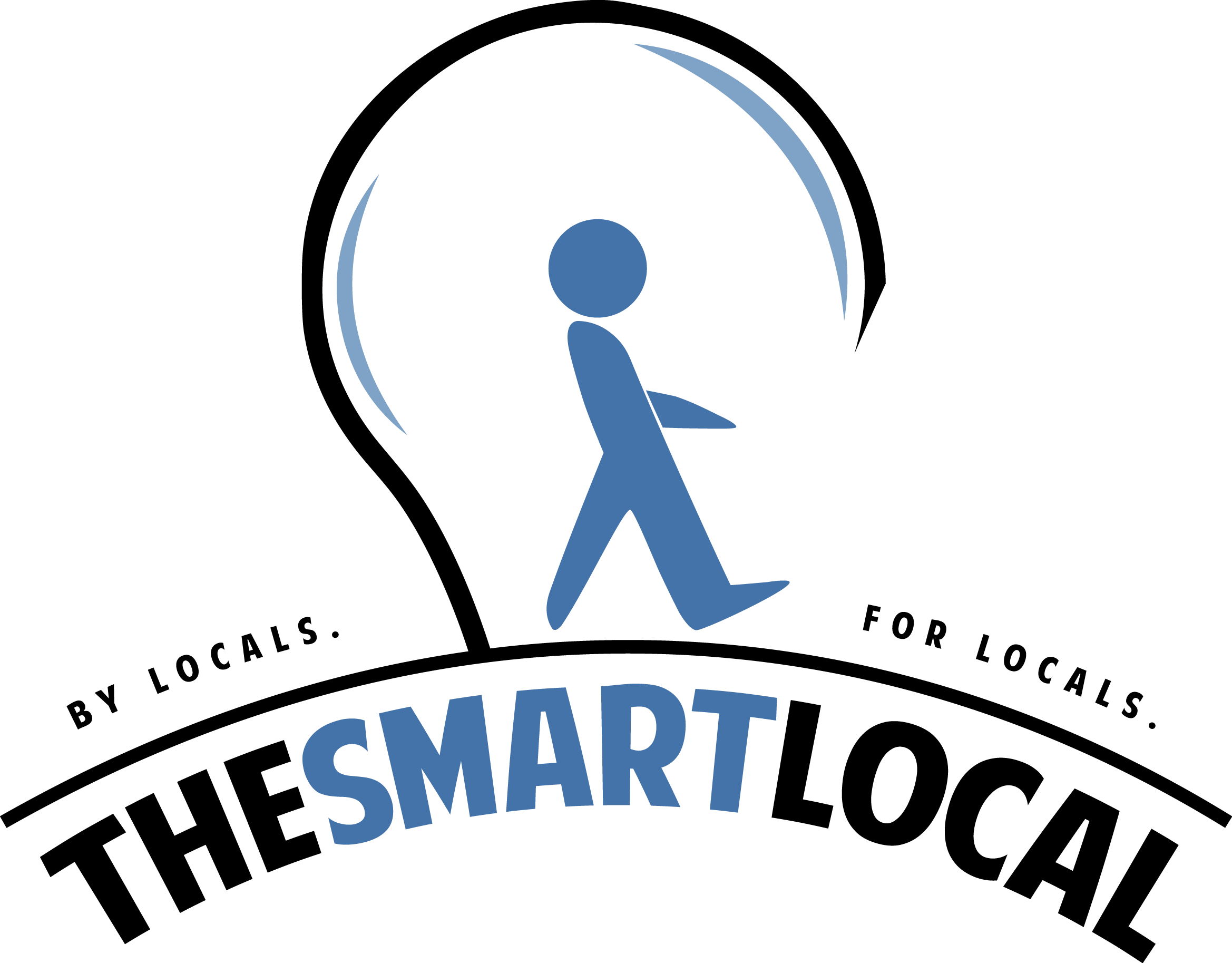 Drop us your email so you won't miss the latest news.