The SAF (Secrets And Facts)
Singapore is touted as having the most effective man-for-man, armed force in Asia. And it maintains its position by being highly secretive about what, and who they dispense this information to. Even some of its men don't even know what happens behind closed doors! And neither are we going to reveal any secrets that would threaten our national security.
But for the first time ever, we dig out some less sensitive but just as juicy tidbits of information about Singapore's enigmatic military. Some that even those who are serving NS might not even know about. Feast your curious eyes on this!
1. "Tekong Resort" is, in fact, a resort
Tekong camp is ironically called 'Tekong Resort' by many recruits due to the joke that their 2 week confinement is akin to a holiday. Little do people know, a part of the island is quite deserving of that title!
Civilians who are not given the privilege of an all expenses paid trip to Tekong Resort would not have known that there is a hot spring on the island. And neither can they visit it. The only other known hot spring in Singapore lies in the northern region of Sembawang. Tekong boys, consider yourself lucky!
However, take a dip at your own risk for it is rumoured to be haunted – along with everything else in Tekong.
2. Why we have the 24 km route march
There is a reason for this! And it's not just to tekan out our soldiers to make them feel the ultimate sian.
The 24 "clicks" and route are the reverse of the march of defeat our soldiers took during World War II from Nicoll Highway to Changi Beach. The current march from Changi Beach to Marina Bay represents a march of victory for Singapore. A strident reminder to never again allow our country to fall at the hands of another.
3. Our roads can function as emergency runways
Source
Singapore has contingency plans for planes and military aircraft to take off in case our airbases are attacked. One of these roads is the winding Lim Chu Kang Road. Another is the outstanding stretch that leads to the airport.
If you observe closely, the roads have potted plants in place of cement dividers so that they can be easily removed when the occasion calls for it. And if you think that is impressive, you'll be even more awed to know that in just a couple of hours, all the lampposts and bus stops can be removed and converted into highway strips!
4. There is a hidden merlion in the Changi Air Base
Source
Yes, you read that right! You wouldn't expect to find a hand-made merlion hidden in the crevices of the Changi Air Base would you?
A quintessential symbol of all that is Singapore, it is rather bizarre that it is hidden amongst wildly grown shrubs, as opposed to displayed in the front of the air base. No one actually knows where the merlion came from, or who made it. Rumour has it that it was hand carved by the SAF Boys soldiers, but discarded when they were disbanded. How it ended up near block 151 at Changi Air Base is beyond our comprehension.
With its grimacey smile and strangely coloured pink and green eyes, maybe it should stay there in the bushes and remain a funny, albeit creepy surprise for unsuspecting Singaporeans.
5. Military personnel are not the army's only long service employees
Source
Speaking of Changi Air Base, a canteen auntie affectionately called 'Dai Gu' has been working at the air base for the past 61 years. Even before the start of WWII!
She was first employed as a cleaner for the Royal Air Force, during the colonial times. And in the 1980s, she was offered the chance to run the canteen and has since been feeding hungry soldiers for more than 30 years.
And if you're worried that you'll miss her dishes – her porridge is said to be a big hit with the personnel at CAB – her daughter, Ah Joon helps her operate the canteen and will likely take it over from her and continue its legacy.
Dai Gu with her daughter, Ah Joon. Source
From having seen our Air Force grow from being part of the British military to one of the world's best that we can call our own, Dai Gu is an important part of the history of Changi Air Base.
Dai Gu through the ages. Source
6. There are murals at Changi Air Base painted with human hair and blood
The original murals, before Warren came down in the 60s to restore them. Source
Not to confuse them with the replicas at the chapel, the original murals housed at Changi Air Base Block 151 are painted with the human hair of the POWs.
Stanley Warren, an artist and bombardier of the Royal Regiment of Artillery, painted these 5 murals whilst suffering from dysentery. Despite being severely weakened by the disease, Warren relentlessly painted them with whatever materials he could find, using human hair for the paint brushes. Sometimes even blood!
Although he was only able to paint in blocks of 5-10 minutes as he was ravaged by the illness, he soldiered through and completed all 5 as he knew that the spirits of the POWs were kept up by the beautiful murals when they visited the chapel.
7. Tekong is geographically closer to Malaysia than Singapore
Source: Google Maps
Although Singapore is notoriously secretive about its military tactics, the place where our 'ah boys' are trained for their Basic Military Training is actually pretty far from Singapore! You would think Singapore, being the protective nation that it is, would choose to nurture our novice soldiers somewhere closer to heart.
However, I believe it is to instill a sense of independence into our would-be soldiers by putting them in an isolated island offshore from the mainland. That, and this shows how comfortable we are with our northern neighbours!
8. Our pioneer soldiers were trained by Israelis
Minister Lim Kim San converses with the officers after graduation parade in the camp Of Taman Jurong, on 2 March 1968. To the right – Lieutenant Colonel Yitzhak Zayd. Source
If there's one thing I'll always remember Singapore for is the tenacity in her ability to procure bilateral relations with other countries. And this can be seen right from the beginning of her independence.
Singapore approached Israel to train and design a system to set up the basis for the Singapore military we see today. The agreement was so hush hush that the Israeli commanders which came to Singapore were called 'Mexicans' to disguise their identity.
Fun fact: Even till today, Israel's influence on Singapore's defence can still be seen in the weaponry and arms we use – Singapore is one of Israel's leading arms importers.
9. The surrounds of Nee Soon camp once housed a tattoo parlour for a good reason
Tattoos were not just for ah bengs and hipsters, but military personnel as well. And for them, it was not about aesthetics or loyalties, but a more practical reason. Other than dog tags, tattoos were used as a way to recognise a fallen soldier's identity in the event his body was dismembered or unrecognisable.
Ergo, the reason for a tattoo parlour popping out in the middle of nowhere in the west of Singapore amongst mamashops and army supplies providers.
10. The army once made pirates, a wayang troupe, and soldiers work together!
The wayang stage (right) and shop outside Pasir Laba Camp. Source

Those of us posted to Pasir Laba, the westernmost camp in Singapore, may groan at the thought of travelling all the way to Joo Koon every Sunday night. But spare a thought for our predecessors in the 70s when the idea of EW29 wasn't even conceptualised yet.
With only one bus going into the roads leading up to the camp, and no such things as Ubers or GrabCars, our soldiers had to find creative ways and "allies" to help them book into camp on time. They found unlikely saviours in the form of Pirate Taxis, who would pick our men up from Beauty World in Bukit Timah, ferrying them to Pasir Laba Camp for a price.
But that's not all. As soldiers had to book in in their smart fours, the wayang stage outside the camp became popular changing rooms for them. It's an interesting idea, how friendships were formed in the past among groups of people with nothing in common between them other than being born Singaporean.
And now, a modern secret
There are so many facts about the army that we don't know, despite it being a rite of passage for Singaporean men since 1967. Our army is highly revered as a formidable force, but its human aspect is often forgotten.
From nights out to field camps, NS boys foster bonds that will last a lifetime. Through all that, NIVEA makes it easier for them to maintain good personal hygiene with products such as their NIVEA MEN Mud Serum Foam. This video below is proof of that.
NIVEA MEN understands the needs of our soldiers and created the Mud Serum Foam specifically designed for Singaporean men. With its unique foam texture and mud combo, it removes oil, grease, and dirt faster than any other gel washes on the market. Yet, doesn't strip skin of it's natural oils. The built in serum factor moisturises skin to offer protection against the elements.
This NSF-life-changing product combines a wash, mask and serum into a single bottle at only $12.90 each at all leading personal care stores near you. With just 1 product, you can minimise the time spent freshening up. Plus, it leaves you with a refreshing minty cool feel on your skin.
Also, from 4-29 February 2016, flash the below image at any Guardian or Watsons and get 25% off!
You'll spend less time in the toilet, but still be as well-groomed as ever. By keeping fresh and clean, we're free to create more army secrets and stories for future generations to talk about.
Thanks for being a part of our nation's defence everyone!
---
This post was brought to you by NIVEA MEN.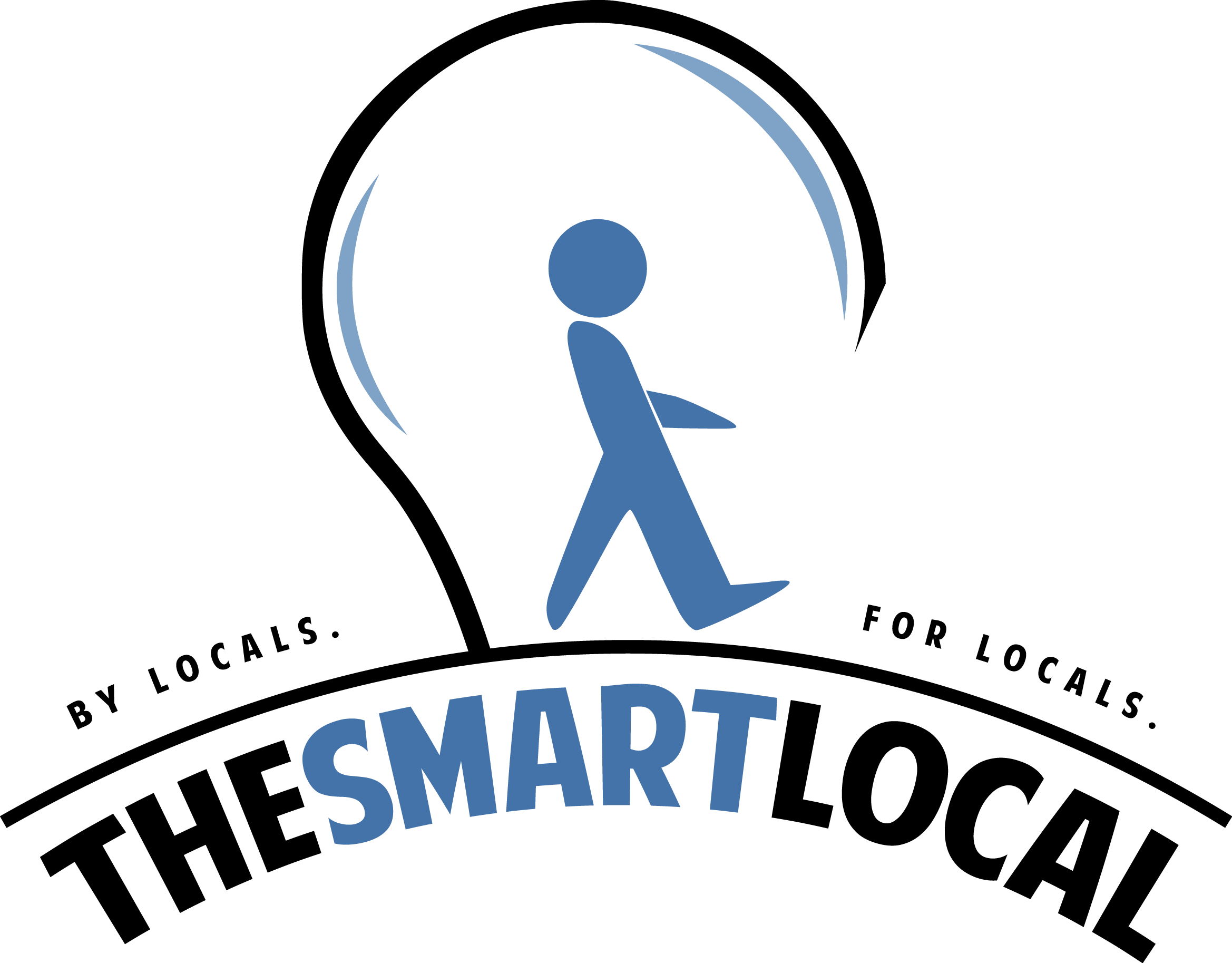 Drop us your email so you won't miss the latest news.