Photo spots in North-East Singapore
---

Image adapted from (bottom-right): @rudolfguevarra
The sound of rain gently tapping on the windows makes for an ideal shiok sleep-in. But instead of snuggling under our cosy blankets, we hopped out of bed on a recent Saturday with one thing in mind: 2019's Instawalk finale!
Even before the sun rose on 7th December 2019, a bunch of us assembled at Changi Point Ferry Terminal with our cameras and supersized dose of enthusiasm – ready to set off on a special sunrise walk in the North-East stretch of Singapore.

The explorers were told to keep an eye out for photo ops that would best bring out this instalment's themes of Playful, Tranquility, and Lush. Up for grabs? The "Best Photo" honour and new friendships, of course.
Teaming up with the Ministry of National Development (MND), Housing & Development Board (HDB), and National Parks Board (NParks), we ventured on a coastal journey from Changi all the way to Punggol. 
Here are some hidden photospot gems worth checking out along the way:
---
1. Changi Beach Park
---
After the passing drizzle, we wasted no time and headed straight to Changi Beach Park in hopes of chasing the sunrise. We were pleasantly surprised to find other early birds already out and about, as well as friendly joggers and those fishing for sport.

Changi Beach Park is a prime spot for an early morning fishing trip
Image credit: @yesterdays_kid
Photo tip: Let the low-lit ambience work for you by using it to create a faded vignette effect on all 4 corners of the photo.
While the looming dark clouds left us with only shades of blue and grey in the sky, the first stop wasn't for naught as we got to know our newfound pals better through a guessing game of the meaning behind "Inscription Of The Island" – Changi Beach Park's iconic sculpture.

"Inscription Of The Island" hand sculpture.
Image credit: @yesterdays_kid
Some participants thought it was pointing at passing planes, while others cheekily suggested it symbolised being the 1st and best group. The sky's the limit on the meaning of the iconic landmark; artist Lim Soo Ngee once mentioned that he hoped the public would be creative with their imagination and interpret it in their own way.
Slowly but surely, the clouds started to part and we caught a glimpse of the golden hues from the rising sun. By cleverly framing the sunrays using the negative space between two models, you can instantly illuminate both their faces for a portrait shot – no props required.

Image credit: @domnomnom
Fun fact: Changi Beach Park, one of Singapore's oldest coastal parks, also used to be a fave spot for tigers to swim in the early 1900s!
---
2. Changi Point Coastal Walk
---
With its wooden boardwalks and crashing waves by the rocky shore, Changi Point Coastal Walk makes for an ideal hideaway from bustling city life. Spanning 2.2KM long, this scenic boardwalk consists of 6 zones that offer different views of passing boats, wildlife, and fishermen.   

Get an overall look of Changi Point Coastal Walk with the guide maps situated at several spots throughout the walk
Also known as Changi Boardwalk, this trail includes various hiking routes like Creek Walk, Beach Walk and Sailing Point Walk.
Photo tip: Try taking a back view shot of your subject at the pier to capture the vast horizon in all its glory.
---
3. Sengkang Riverside Park
---
With unique trees aplenty such as the Weeping Tea Tree and Java Olive Tree, Sengkang Riverside Park is unlike the usual parks seen in your 'hood. 

Photo tip: We used leaves here to help frame our shots, upping an otherwise ordinary photo with some depth of field.
Image credit: @chrlen.e
Fun fact: Situated along peaceful Punggol Reservoir, Sengkang Riverside Park also contains the largest man-made wetland of our island.
Coincidentally, 2 of us turned up in matching #ootds from head to toe. Making full use of this opportunity, we played with the concept of symmetry at the arching bridges here. Plus, we mirrored our poses to achieve an ultimate twinning moment.
---
4. Sengkang Floating Wetland
---
Conveniently located a mere stone's throw away from Sengkang Riverside Park, Sengkang Floating Wetland is a vibrant photography playground washed in primarily orange and green. Contrary to the busy Tampines Expressway right beside it, this wetland has a floating boardwalk with periscopes for you to take a closer look at the surrounding wildlife.
Fun fact: This floating wetland measures half the size of a typical football field!

Photo tip: Simply turn your photos 180-degrees for a quirky shot.
Image credit: @rudolfguevarra
The bridge to the floating boardwalk presents itself as a one-of-a-kind photo op. By having participants face and point towards the sky, we achieved a cool illusion of them dangling from "above" – after flipping the photo upside down.

#Squadgoals inside the mangosteen pavilion.
On the other hand, Group 2 went for a different approach by working their angles at the fruit-themed boardwalk. 
Photo tip: Have the photographer crouch down low to take the photo – you'll end up with a magnificent wide angle shot. 

One person can fit into each "orange slice".
---
Winning shot for 'Tranquility'
---
Amidst the fun we had striking poses across the floating boardwalk, a participant captured a serene shot of a lady finding her zen in a quiet corner. 

Image credit: @dexterlwk
---
5. Sengkang Sculpture Park
---
Bubbles, waves, and fishes – these playful sculptures at Sengkang Sculpture Park is reminiscent of the fishing village it used to be.
Photo tip: You can also try placing a glass ball in front of the camera lens. This creates an alternative perspective and warped fisheye effect in our final shot.

Here's the final bubble-like shot!
Image credit: @kristiekarelle
After exploring the interactive sculptures around us, an unassuming neighbourhood playground and fitness corner caught our eye, where the participants went trigger happy in their attempts to capture a moment at the play space.
---
Winning shot for 'Playful'
---
We were impressed by how this photo turned a classic playground activity into something out of the ordinary – just by rotating it.

Image credit: @rudolfguevarra
---
6. Coney Island Park
---
Upon reaching Casuarina Exploration at Coney Island Park, an area filled with wooden play equipment meant for children's imagination and play, we were in awe at how spacious it was and started brainstorming on how to fully utilise the space.

A mini quiz for participants to win a portable fan to beat the heat
Group 2 came up with the idea of flying backwards from the force of a middle person's ground-punch, which was pulled off by – drumroll, please – jumping backwards in synchronisation!  Here's the result:
Scattered around the secluded island are a ton of benches, directional signages, boardwalk, and play equipment that are entirely made out of repurposed Casuarina tree logs, which supports the sustainability efforts of this park. 

V-shape millipede structure made out of Casuarina logs
A crowd-favourite is the Millipede, a playset with long wooden logs that look like the legs of the creepy-crawly. By using the edges of the structure to frame your photo, you'll get a well-composed tight shot of a subject.

The tall forest trees provide a unique IG-worthy background that you won't find elsewhere in Singapore
Image credit: @kimikipop
To really encapsulate the vibe of nature around you, don't be afraid to slap on an artsy filter that swaps out the green tones for orange hues of autumn.Alternatively, angle your camera until you get an artistic lens flare.

Image credit: @sooraj.kk
---
Winning shot for 'Lush'
---
In the midst of our photography adventure, a participant got a shot of nature at a standstill through this shot of a day-flying moth resting on a flower. The glow of the daylight also aptly added a subtle light leak.

Image credit: @sooraj.kk
---
7. Oasis Terraces
---
After spending the entire morning basking in nature, the snazzy and modern Oasis Terraces offered a nice contrast – it was back to civilisation for all of us.
Fully decked out in shops and restaurants, the one-stop integrated neighbourhood centre seemed out of place compared to the other nature-centric pit stops along our Instawalk trail. But as we checked out the building from top to bottom, we realised that there was more than meets the eye in Oasis Terraces.

The view from the rooftop offers a panoramic shot of the surrounding residences
Here you'll find several spots that are great to lepak at with your buds. The rooftop is designed as a communal garden area with benches for a picnic, while other floors house a rainbow-coloured playground for kiddos and a large community plaza for residents to bond with one another on the ground floor.
This new-generation neighbourhood centre that integrates both community and commercial spaces also recently won the Completed Buildings: Mixed-Use category at the 2019 World Architecture Festival!
Ending off #iWalkNorthEast with smiles and loaded SD cards, we gathered at the community plaza to say our goodbyes. Even though we woke up at the break of dawn, it was well worth it as we had memories of new faces and places made.
While the North-East region and Changi might still be seen as ulu places for most Singaporeans, we discovered otherwise after exploring an array of hidden gems like quaint boardwalks, fruity pavilions, and a slew of fresh photography tricks.
---
Winning group photo
---

Look, we're floating in a bubble in mid-air! 
At last, the money shot of the entire Instawalk was captured by Group 2 using a "levitating" glass ball. Taken at Sengkang Sculpture Park, this photo was shot by having one of our crew members drop a glass ball in front of the camera. At the precise split second when the ball was released and the camera shutter was clicked, photography magic was made. 
It's a wrap – but you can still check out our shots from Instawalk day with the hashtags #TSLWalks and #iWalkNorthEast. Find out more about Instawalks by keeping up with us on the 'gram at @thesmartlocalsg and @mndsingapore!
Catch the rest of the #iWalkNorthEast action here:
---
This post was brought to you by the Ministry of National Development.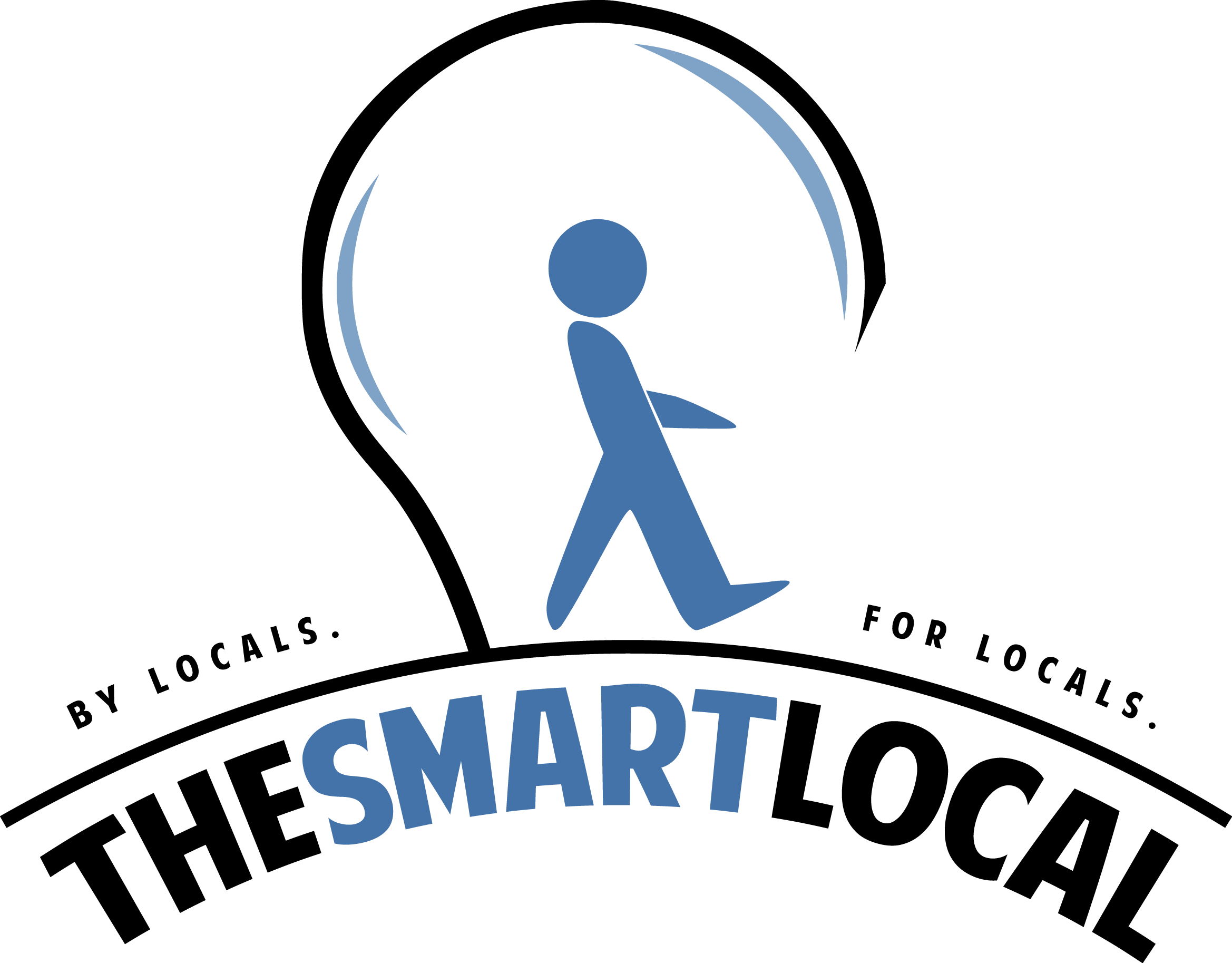 Drop us your email so you won't miss the latest news.